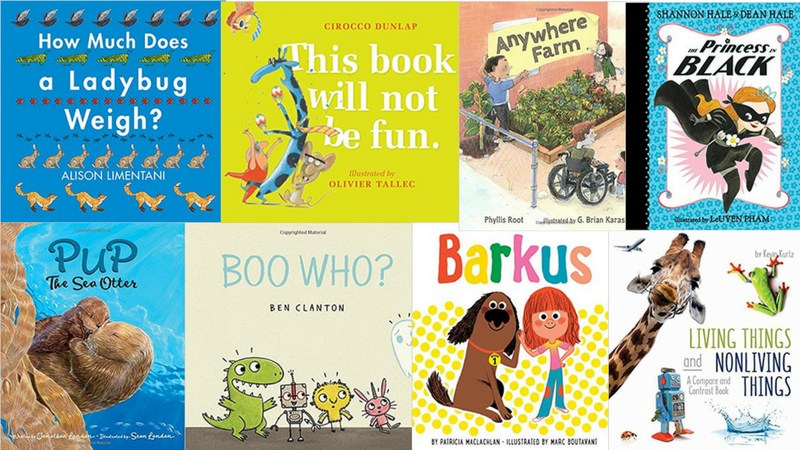 Part of the fun of teaching kindergarten is introducing eager students to a collection of fantastic books. The best kindergarten books include engaging illustrations, relatable characters and challenges, or curriculum-boosting concepts.
An experienced teacher can hush a whole room of children just by opening the pages of a favorite book. With a dramatic pause here, a character voice there, and a sound effect thrown in, she can transport children to new worlds. Her words and the beautiful illustrations that make books so memorable can make kids curl up with giggles or gasp in shock as they follow along on a journey of discovery.
Here are fifty of our favorite kindergarten books, old and new.
Just a heads up, WeAreTeachers may collect a share of sales from the links on this page. We only recommend books our team loves!
Classic and Concept Books
Treasured titles that have stood the test of time, alphabet books, and counting books will always have a place on kindergarten shelves.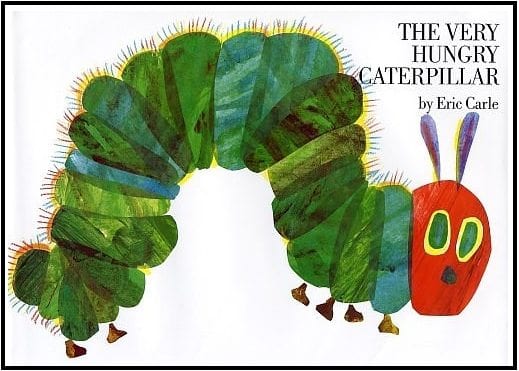 This bestselling book with bold collage illustrations tells the story of a caterpillar during its metamorphosis. It can be the inspiration for some beautiful artwork by your students.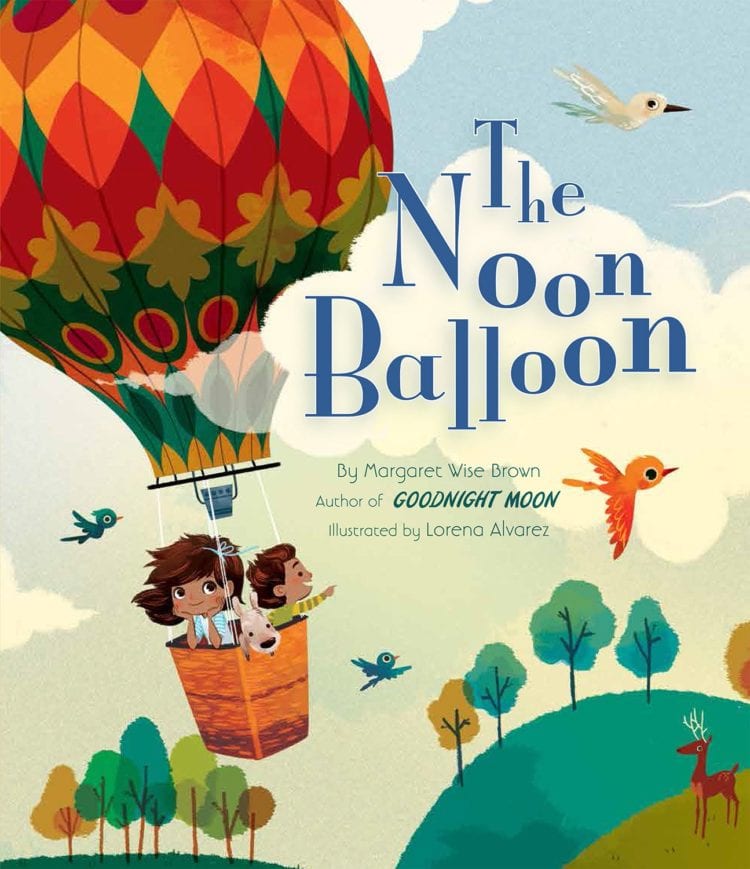 This classic, by the author of Goodnight Moon, has just been rereleased with modern, engaging illustrations ready to delight a whole new generation of children.
3. Dear Zoo by Rod Campbell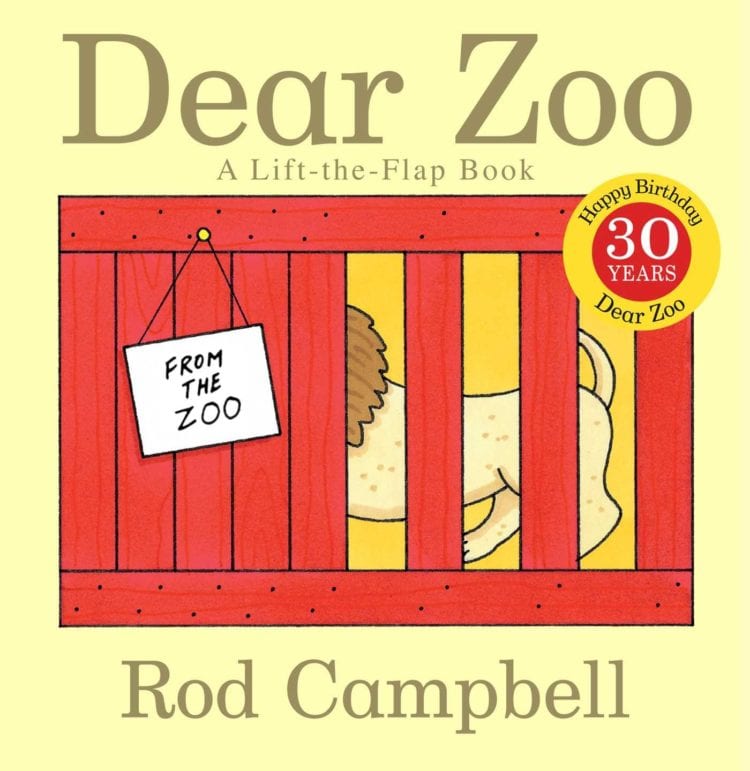 This story has sold over 8 million copies, and with its "lift and learn" flaps, it is interactive storytelling at its very best.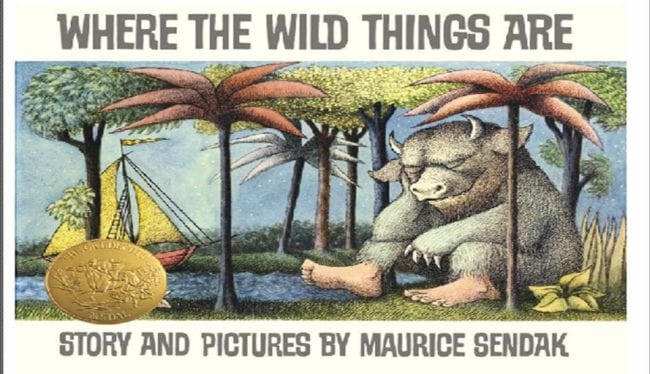 Max's voyage to the place where the wild things are continues to delight early readers and spark creative lessons on describing animals and monsters.
5. Gorilla by Anthony Browne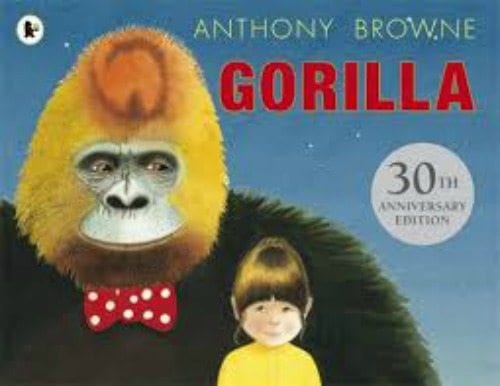 This story about a father too busy to spend time with his lonely daughter feels all too modern. Hannah loves gorillas and ends up having an adventure with one in this story about friendship and family.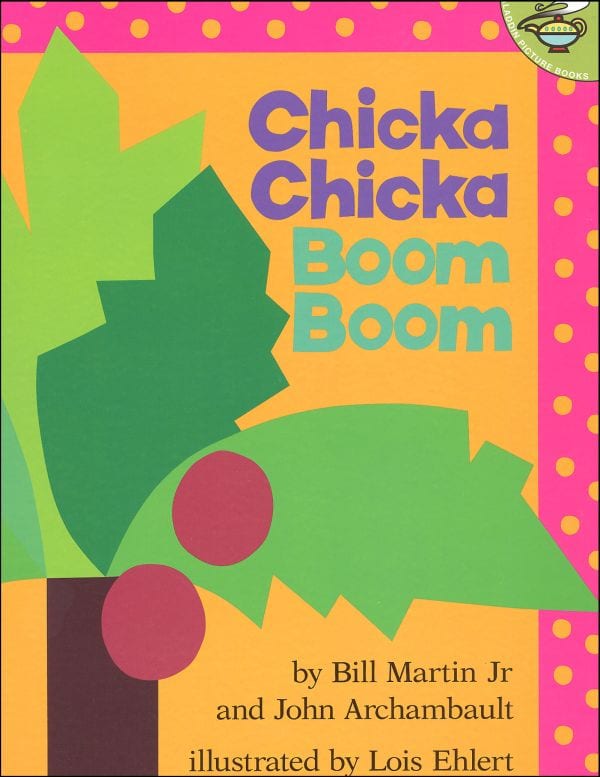 This rhyming, colorful, rhythmic book will have your class singing along as they learn their ABCs. It's fun and silly and will undoubtedly become a classroom favorite.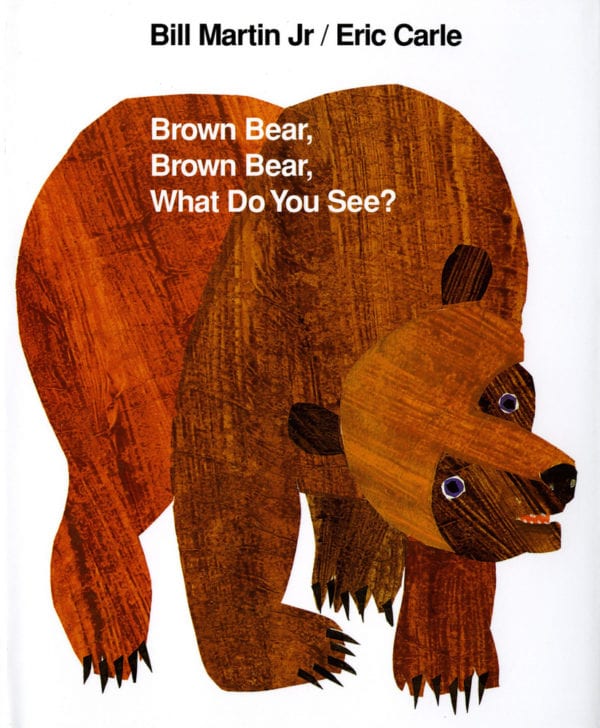 This classic, from the author of The Very Hungry Caterpillar and one of the authors of Chicka Chicka Boom Boom, invites children to join in reading the repetitive text and experience the feel of being a reader.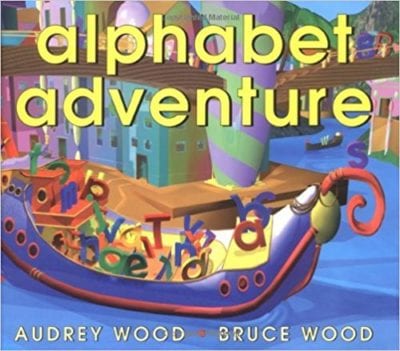 We love sharing Audrey and Bruce Wood's alphabet books that teach letter recognition, sounds, and concepts about print. In this title, little i loses its dot, prompting the letters to launch an all-out search.
9. Chalk by Bill Thomson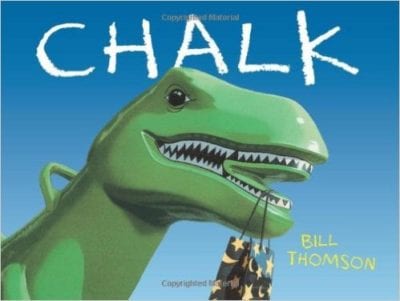 The beauty of this wordless book is that every kid in your classroom will be able to tell and retell the story. The concept is timeless and fascinating. When children discover a box of chalk and draw pictures that come to life on the playground, things get a little out of control, until the rain brings it all back to normal.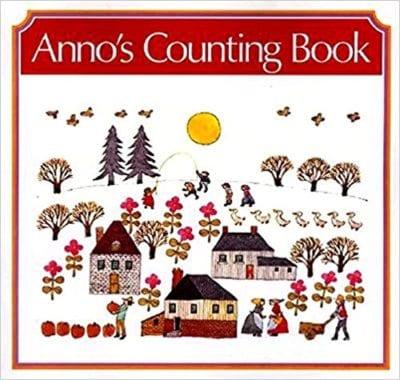 Every kindergarten math books basket needs a copy of this. It's packed with opportunities for counting practice and introduces the months of the year as well.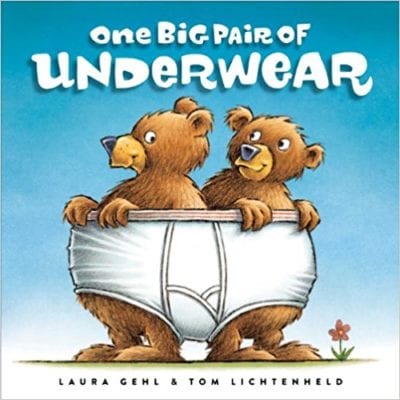 Explore visual representation of numerical amounts in this silly counting book about groups of animals who must share snacks, pillows, playground slides, and of course, underwear.
Newer Picture Books
Adding these to your library will surely lead to lively classroom discussion.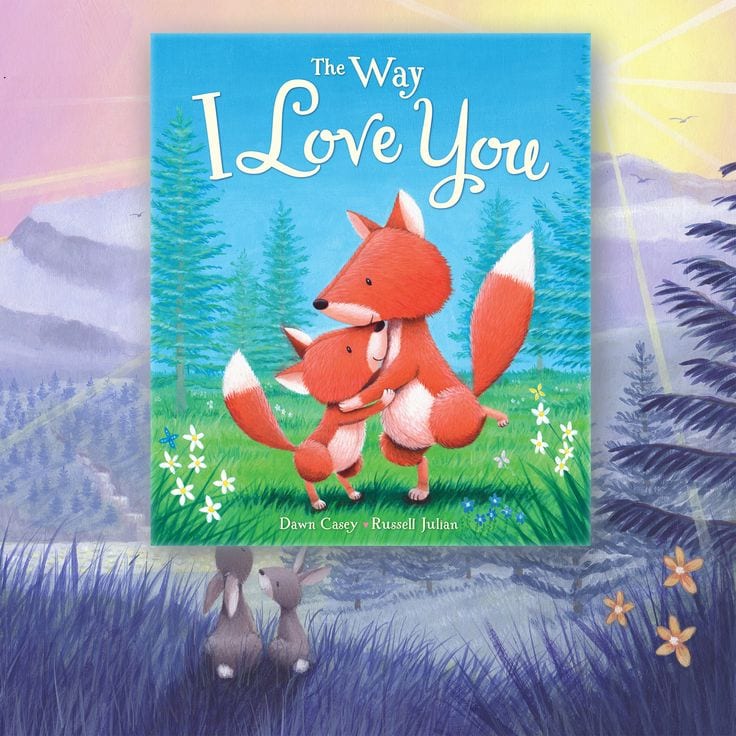 This story can lead to discussions and class work on family and love. It contains lots of interesting metaphors for unconditional love, as well as super cute illustrations.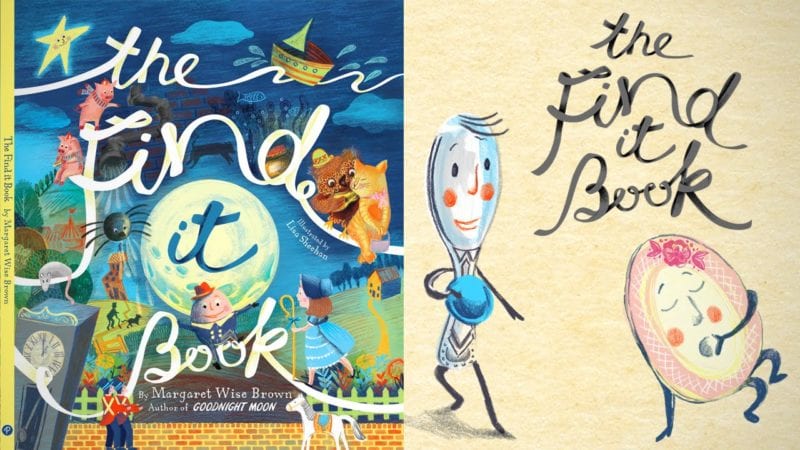 Combine kindergarten children's love for nursery rhymes and hide and seek by having them find hidden characters in the pages of this beautifully illustrated collection. Encourage collaboration by putting children in pairs or small groups and having them work together to find characters.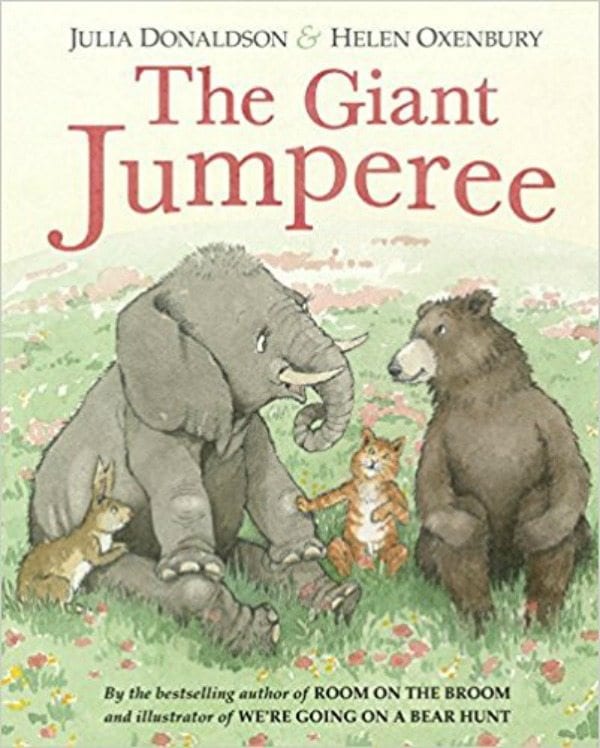 This story, from the author of The Gruffalo, has children wondering just what sort of animal could scare a rabbit, a cat, an elephant, and a bear. The Giant Jumperee will keep your whole class guessing.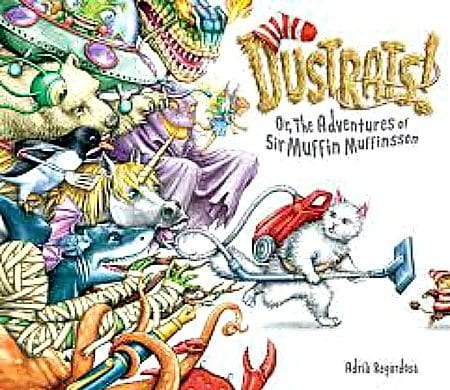 Join a vacuum-toting cat on an adventure to collect dustrats. Your class can help find the partially hidden dustrat in this fun book. You can also discuss younger siblings, pets, chores, and more.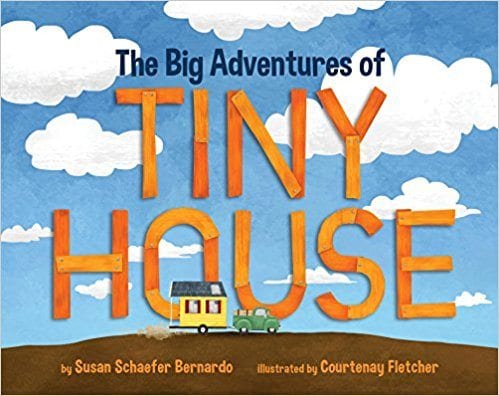 This story can introduce children to the idea of sustainable living and can open discussions into different types of dwellings and what makes a happy home.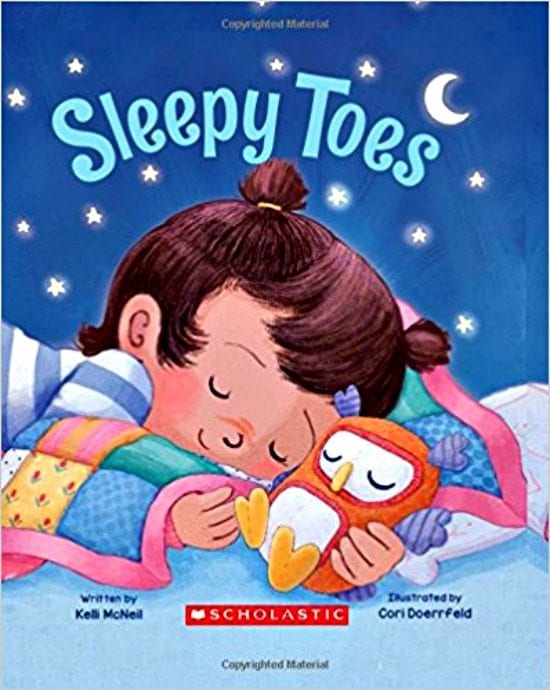 This story, which takes children through a body awareness meditation, may seem like an ideal bedtime book—and it is. But it's also great for using with children who need to calm down and to lead children through simple yoga exercises during brain breaks.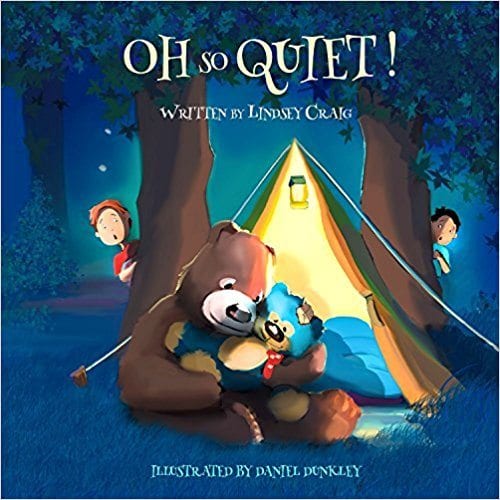 This fun story has an engaging repetitive line, "Until …," which kids just love to say as they wonder what will happen next. Issues of fear, animal noises, and humor follow a family camping outdoors.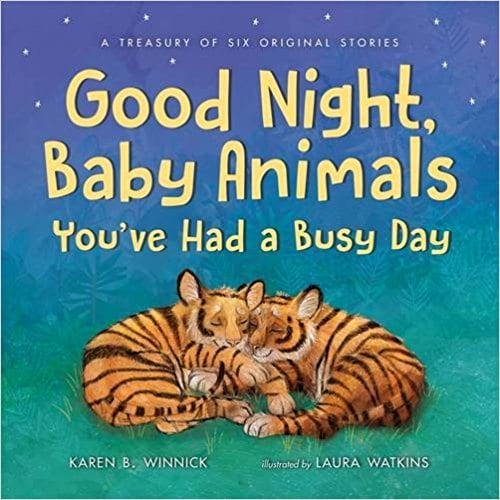 This is the perfect story to read to wind down the day. Children can act out the baby animals movements and settle down with the phrase "you've had a busy day."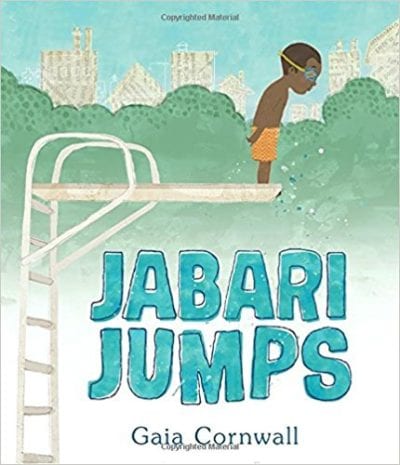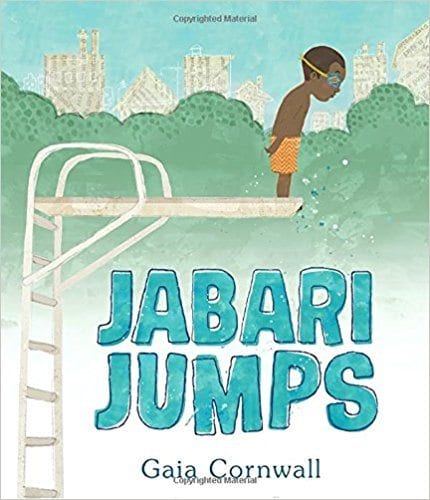 Jabari wants to jump off the high diving board at the local pool. After some hesitation, he does it with style. This is a heartwarming story about pursuing big goals.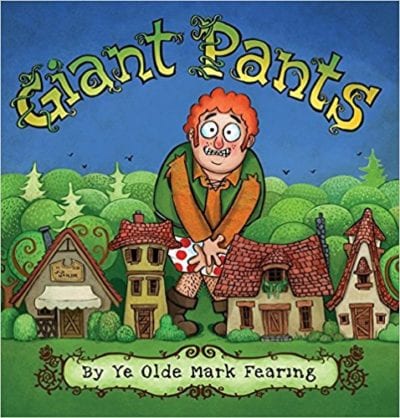 This silly story follows a giant on a futile search for his missing pants. The focus on keeping track of your belongings—and the presence of polka-dotted underwear—makes this a great kindergarten read-aloud.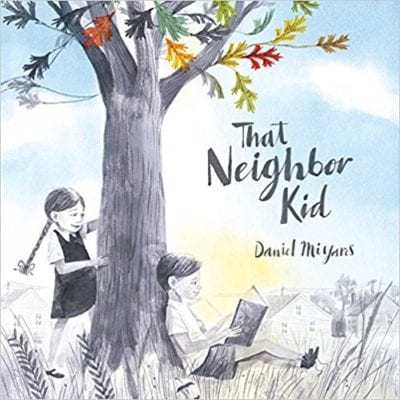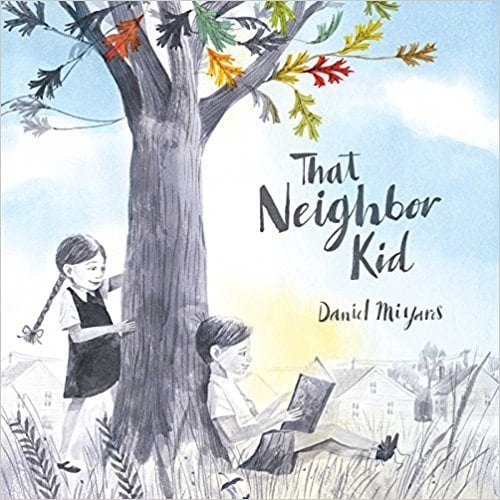 A girl takes a risk and says "hi" to her new neighbor. The pair end up working together to construct a treehouse and build a friendship in the process. This is a poignant, almost wordless book about the power of the simple act of reaching out.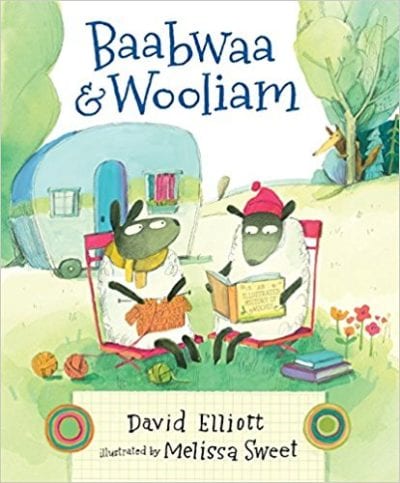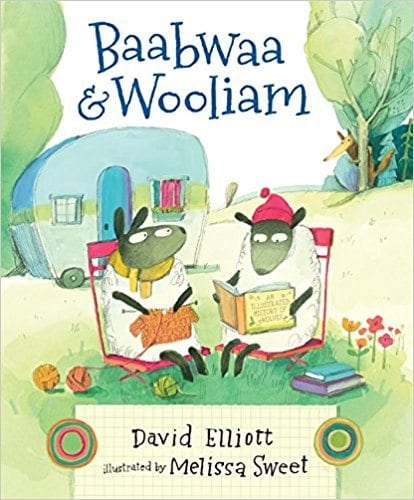 It's funny, it celebrates reading, and it's ripe with opportunities for comprehension strategy mini-lessons. This title is a classroom must-have.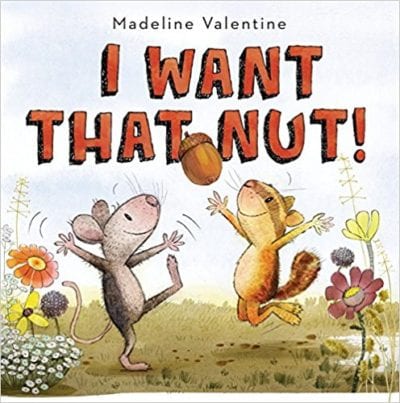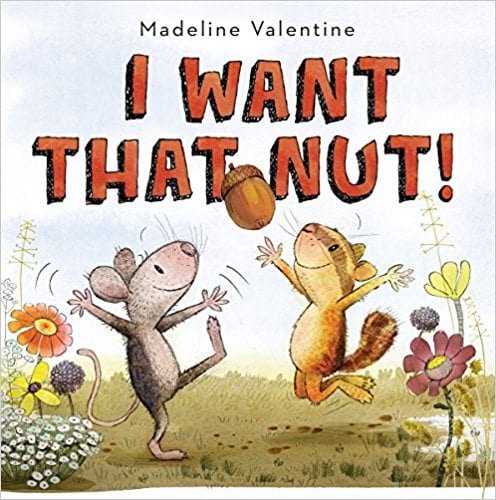 Just change the title to "I Want That One Particular Yellow Marker," and you've got a scene from a kindergarten classroom. This story is a perfect addition to your arsenal of read-aloud books about sharing.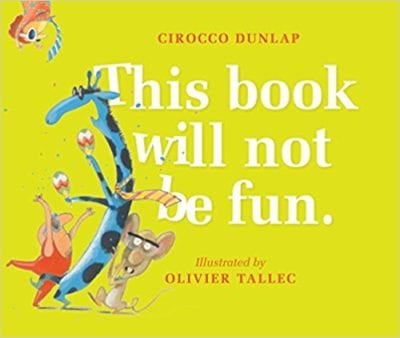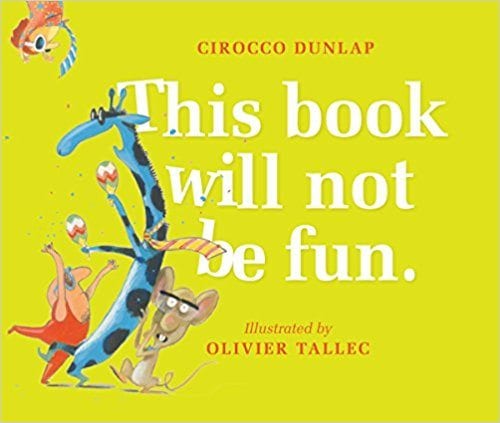 Obviously, this book is actually quite fun. Join Mouse as he tries to keep a straight face during encounters with a Word-Eating Flying Whale, a Glow-in-the-Dark Kung Fu Worm, and others.
26. Boo Who? By Ben Clanton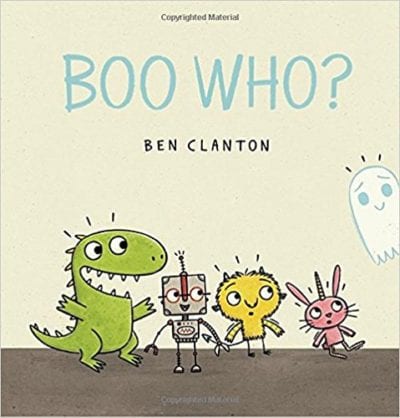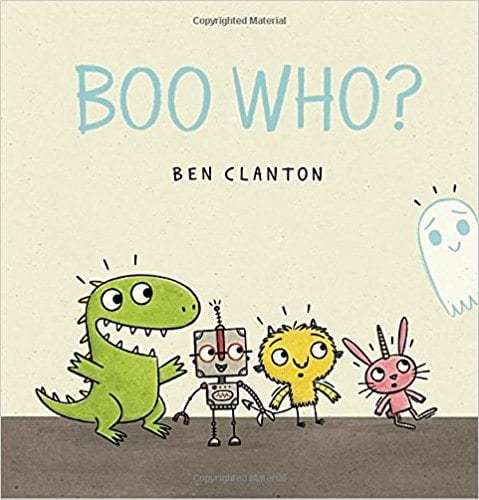 The characters from the rollicking Rex Wrecks It are back, along with a new friend, Boo. Boo feels invisible—because, well, he is—until the pals stumble upon a game where he can excel. This story is a wonderful way for students to learn about the importance of including others.
27. Green Pants by Kenneth Kraegel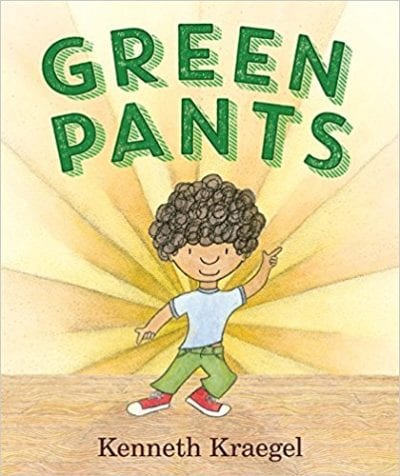 Jameson only wears green pants, so it's a real conundrum when a beloved cousin asks him to wear a tuxedo in a wedding. After some serious soul-searching, Jameson comes up with a compromise.
28. Triangle by Mac Barnett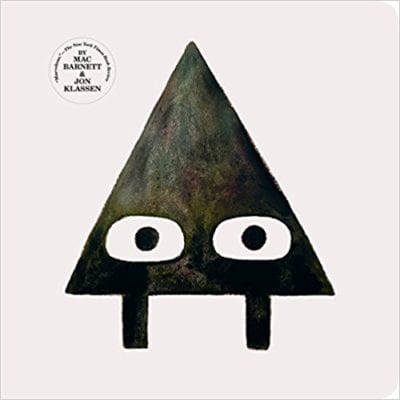 You'll want all three installments of the Shape Triology, as they become available. This one uses a witty story to introduce the features of both triangles and squares.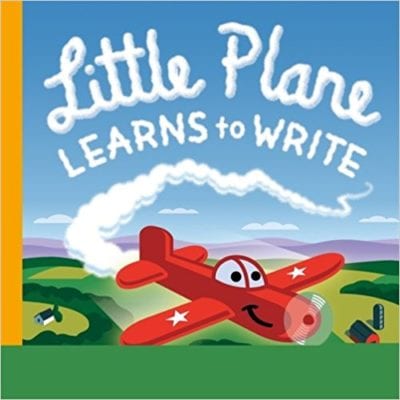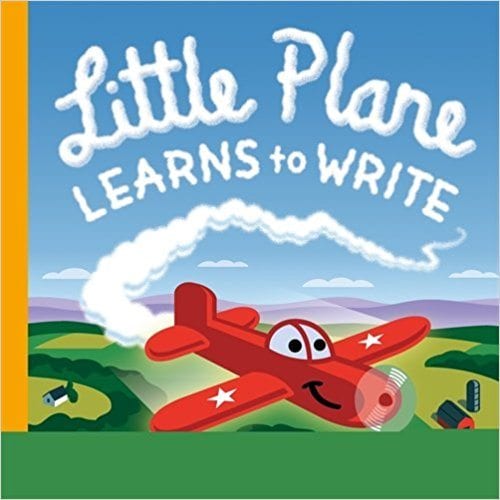 Handwriting is just one of those things kindergarten teachers have to tackle. Make it a bit more fun with this story about a plane who learns to skywrite.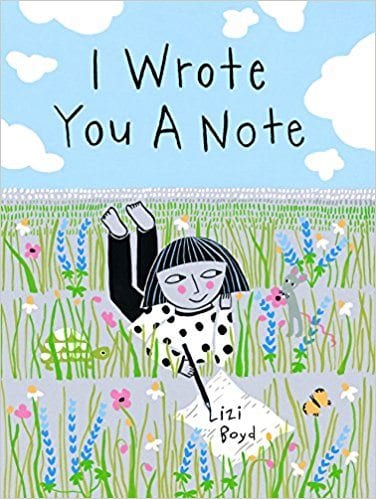 This sweet and simple story is guaranteed to incite a flurry of friendly letter writing in your classroom.
Informational Books
Broaden your students' worldview and enhance your curriculum with these nonfiction picks.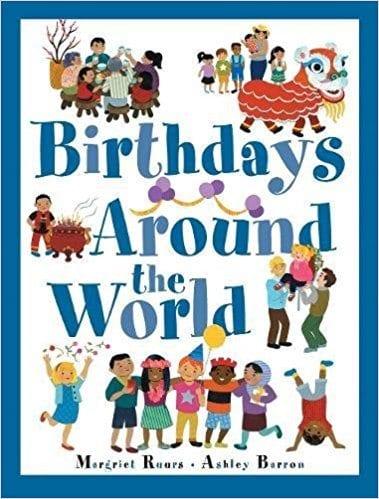 Birthdays are pretty important when you've only had five or six of them. This collection of global traditions will have children counting down to their own big days and also teach them that not all cultures celebrate birthdays.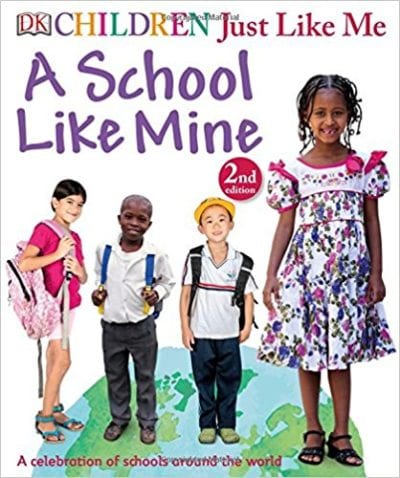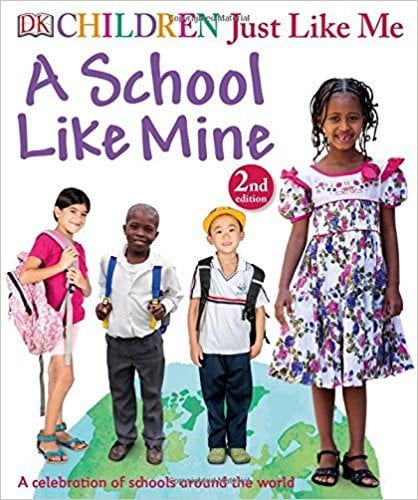 It's great to have some books in your reading corner that you know students will love to pore over. Give them this title about a topic relevant to everyone: school!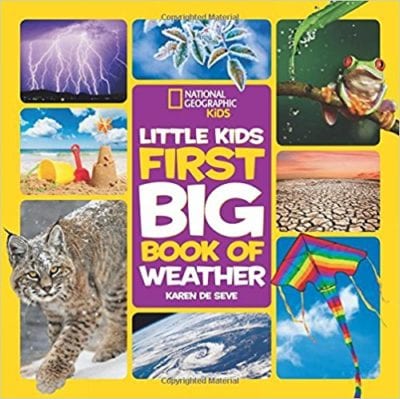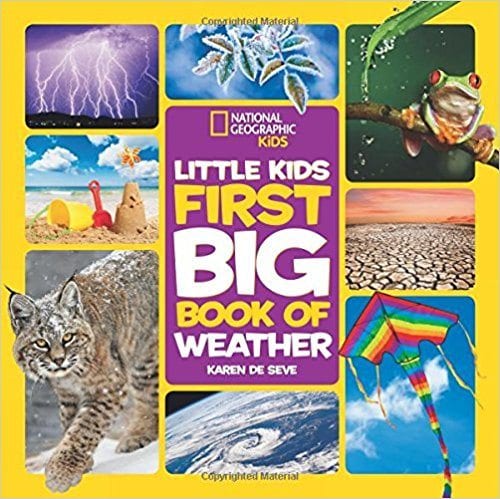 Teach your class about the features of a nonfiction text as you work together to look up answers to all of their weather-related questions.
Did you know that ten ants weigh the same as one ladybug? Introduce students to weight by comparison with this interesting counting book. This title is perfect to share before exploring balance scales.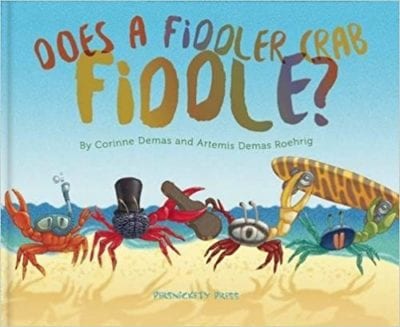 The engaging question-and-answer format makes this a great kindergarten read-aloud. This book is a worthy addition to a unit on the ocean and may even inspire you to acquire a unique class pet!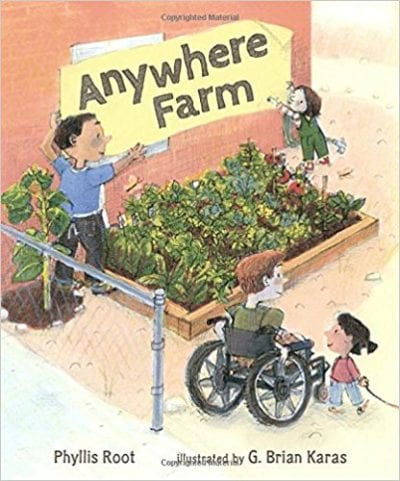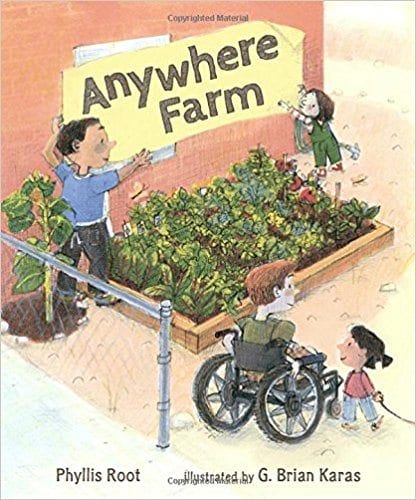 Share this title to introduce key concepts about plants and to inspire young farmers, whether or not you have conventional garden space available.
 37. Fall Walk by Virginia Brimhall Snow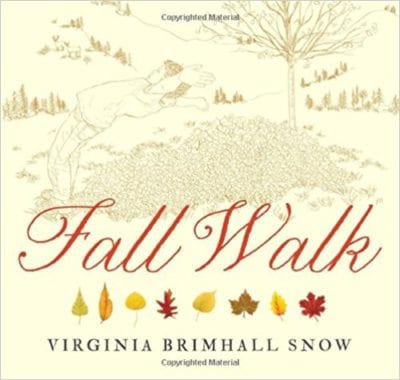 Virginia Brimhall Snow's series on walking inspires science observation walks during each season. This title in particular builds an appreciation for common types of trees.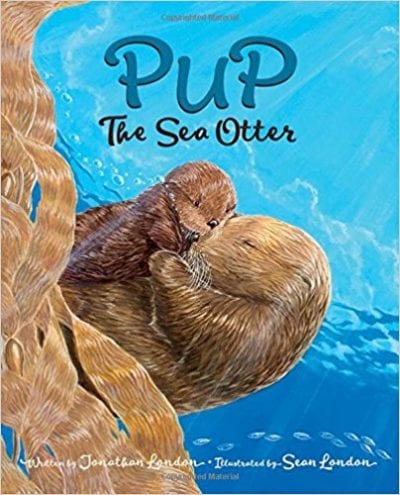 This title from narrative nonfiction master Jonathan London is the full package: lyrical, descriptive text; beautiful illustrations; and plenty of facts about how otter mothers care for their babies.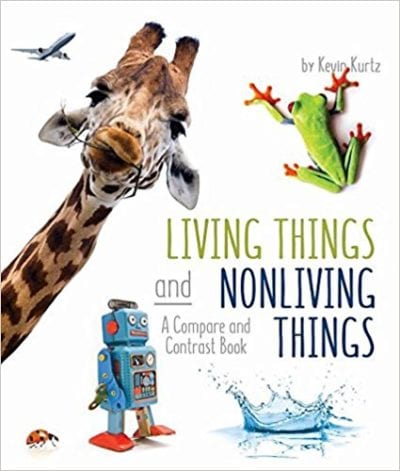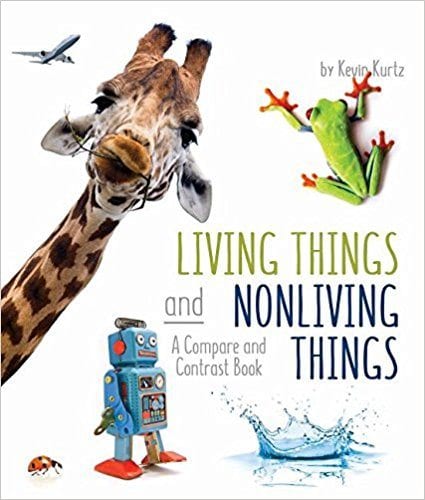 Explore this foundational concept with a book that encourages critical thinking. The engaging photographs and embedded questions help students decide if something is "probably a living thing," leaving room for a realistic dose of scientific uncertainty.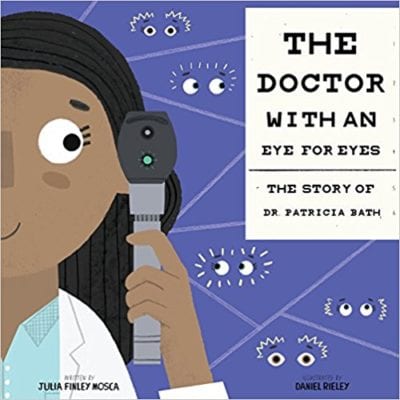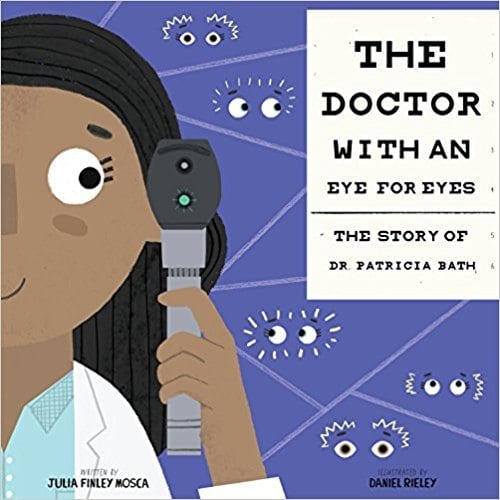 The Amazing Scientists series is one to watch. This rhyming biography manages to present complex information in an accessible way. Use it to discuss gender equality or as an interesting extension to a unit on the five senses.
Early Readers, Chapter Books, and Poetry
Round out your classroom library with titles like these.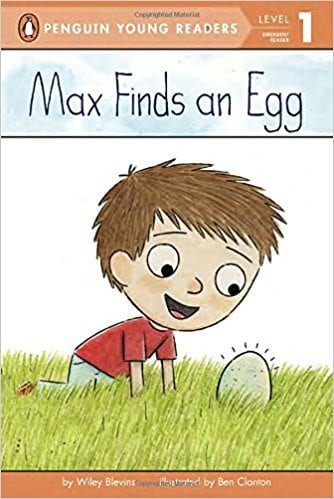 Mass-market trade books at a kindergarten reading level can be hit or miss, so a series from phonics authority Wiley Blevins and star illustrator Ben Clanton is a find. One short sentence per page describes Max's preparations for the hatching of a mystery egg.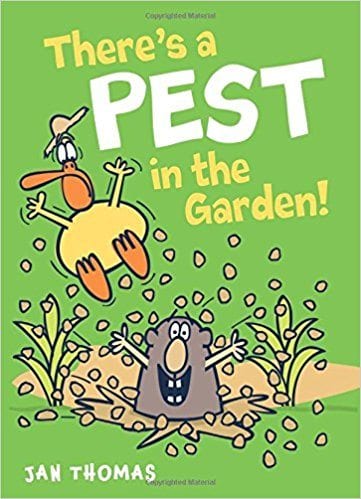 Kindergarteners will love the suspense of wondering, "What's that pest going to eat next?" Jan Thomas' signature illustrations and exuberant speech bubbles bring this simple text to life.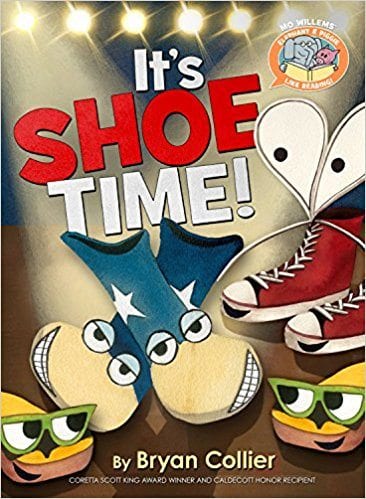 If we can't have more Elephant and Piggie, at least we can enjoy the Elephant & Piggie Like Reading series. This title, about a girl who gets creative with her footwear, is full of signature speech bubbles and has a robust collection of puns to boot. (See what we did there?)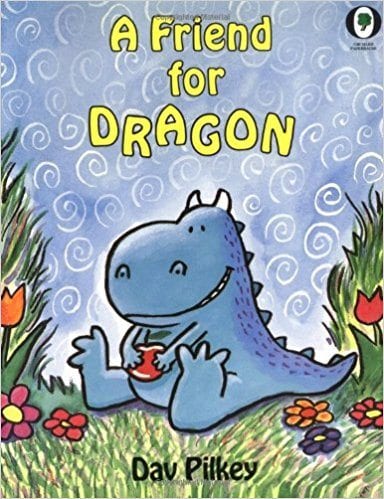 Dav Pilkey may have moved onto other series, but we'll always love the bumbling blue hero of the Dragon's Tales books. They are great for the advanced kindergarten reader or as read-aloud books that offer opportunities for making inferences based on the pictures.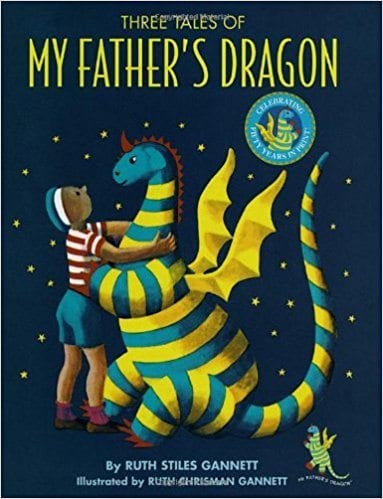 These stories are perennial favorites for introducing kindergarteners to  read-aloud chapter books. Invite students to imagine all of Elmer Elevator's adventures in these timeless tales.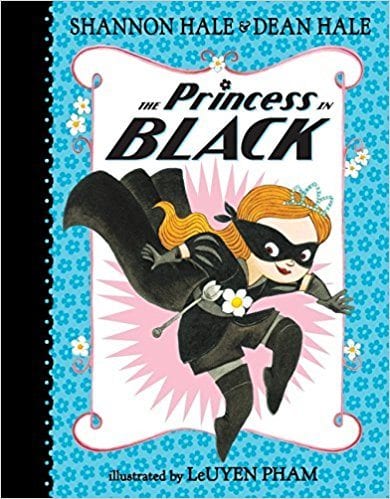 This illustrated chapter book series has something for everyone—princesses, superheroes, monsters, and more.
47. Barkus by Patricia MacLachlan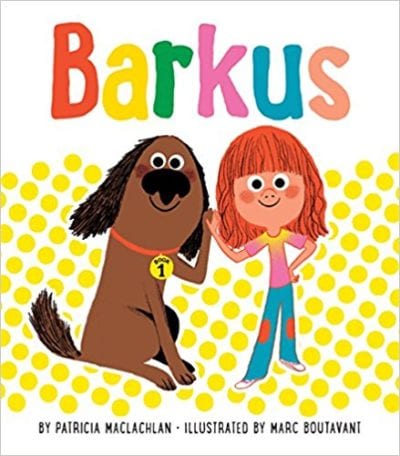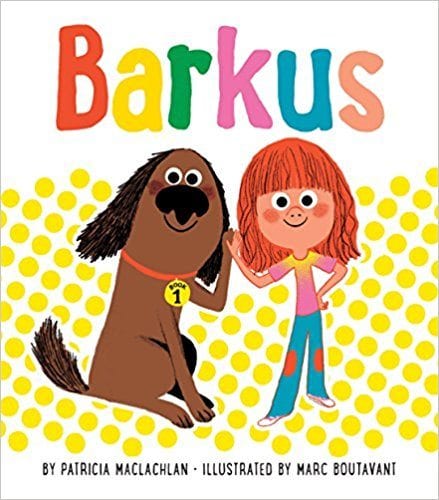 The first in a planned series, this dog and owner duo remind us of Henry and Mudge. Students will love their sweet and wholesome adventures.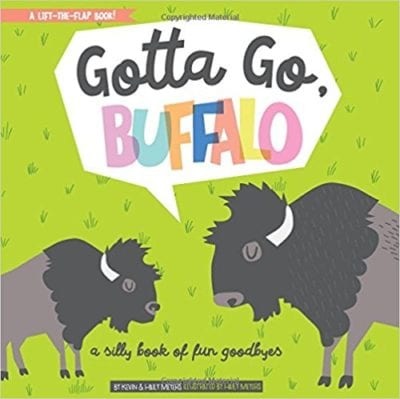 This lift-the-flap, rhyming goodbye poem begs to be displayed during shared reading. Inject some fun into your classroom goodbye routine.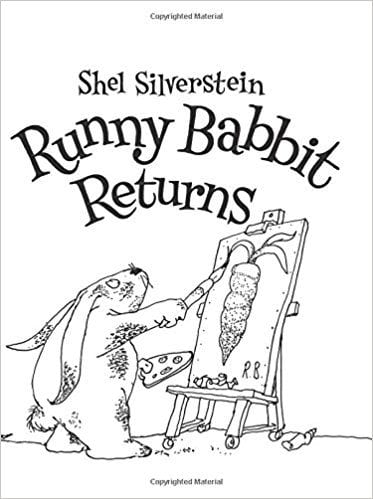 These poems are not only fun tongue twisters but also offer a great chance for kindergartners to explore manipulating initial sounds. And, of course, you get the laughs you've come to expect from this legendary poet.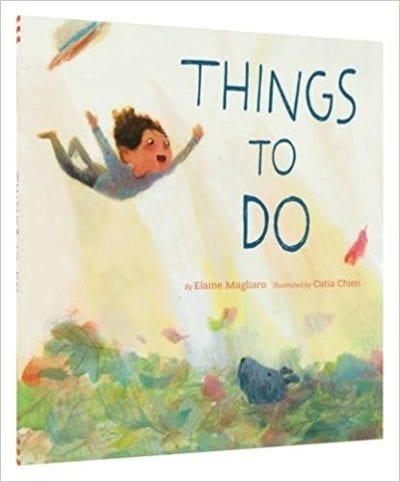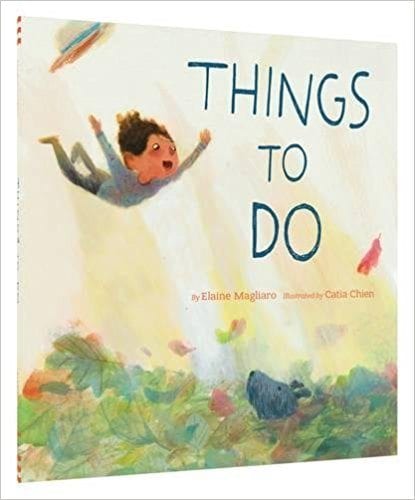 Simple but powerful free verses personify animals, natural phenomena, and common objects. These are perfect for teaching visualization.
What do you think are the best kindergarten books? Share your favorites in the comments!