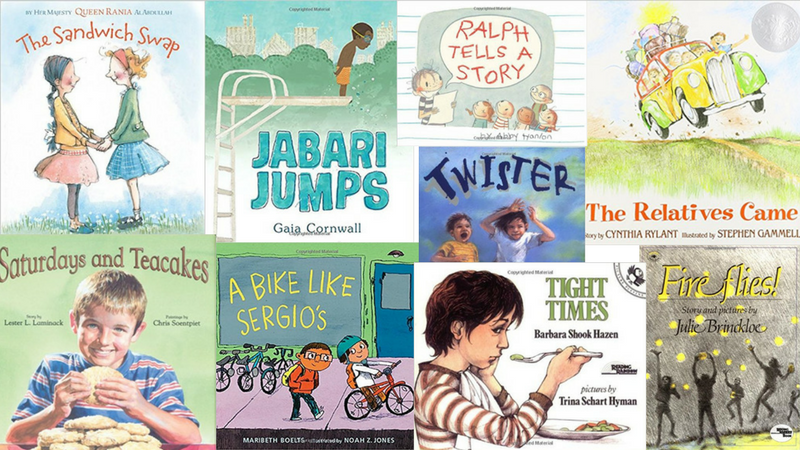 Do you use the Teachers College Reading and Writing Project Units of Study? Not sure? You might call it the Lucy Calkins Writing Program. If so, you might be completely, utterly, and totally sick of the mentor texts you've been using year after year. We asked teachers to share their favorite mentor texts for narrative writing in K-2 and here's what they told us. You're welcome.
Use this for teaching kids how to present an emotional conflict in a story.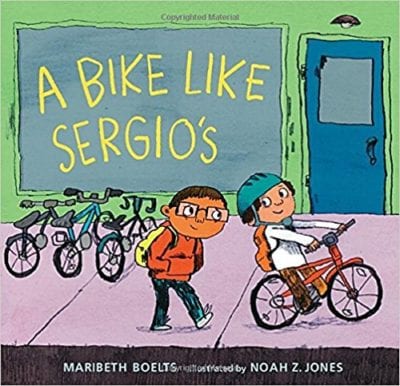 Ruben feels like he is the only kid without a bike. His friend Sergio reminds him that his birthday is coming. The story goes on to detail how Ruben's family doesn't have much money and so he may never get a bike. Then Sergio sees a $100 bill fall out of a woman's pocket and he keeps it to help his friend get a bike. Is this okay?
Use this for showing how to stretch a small moment over several pages.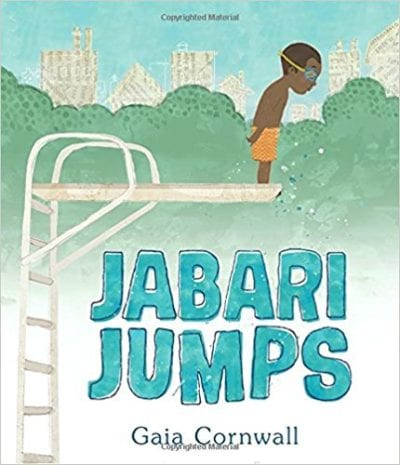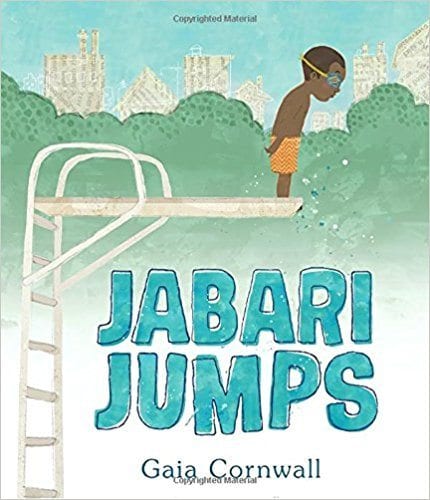 Jabari has done every thing he needs in order to learn how to jump and swim in water. He's ready for the diving board. He stops to stretch. Then he stops to think. He just doesn't feel ready.
Use this to show students how to write about the small moments in their family lives.

A little girl wakes up in her house because music is playing downstairs. She wakes up her brother and they sneak downstairs to find their parents dancing in the living room. Their parents welcome them and invite them to join the dance.
Use this to teach small moment writing and text/writing features that students love to emulate–using dashes to stretch out words, using CAPITAL letters to place emphasis on words, and using sound words.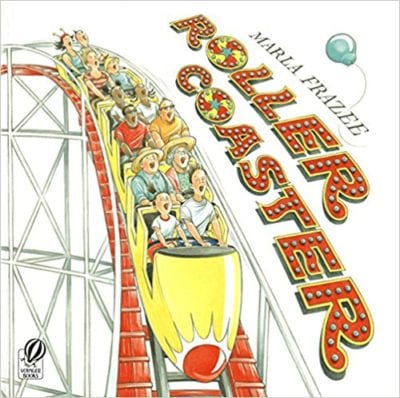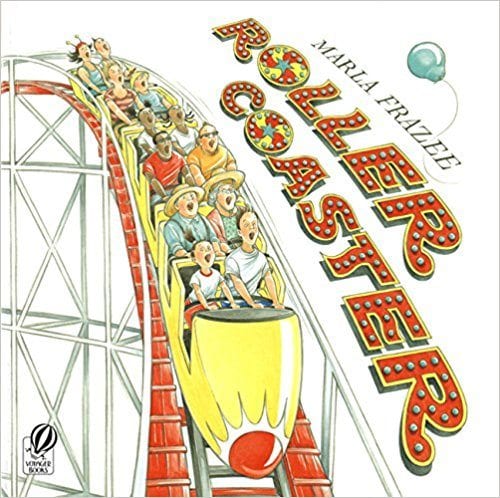 This picture book is all about one ride on a roller coaster and all the emotions and excitement that delivers.
5. The Sandwich Swap by Queen Rania of Jordan Al Abdullah and Kelly DiPucchio
Use this to teach how words can be powerful and we must choose them carefully.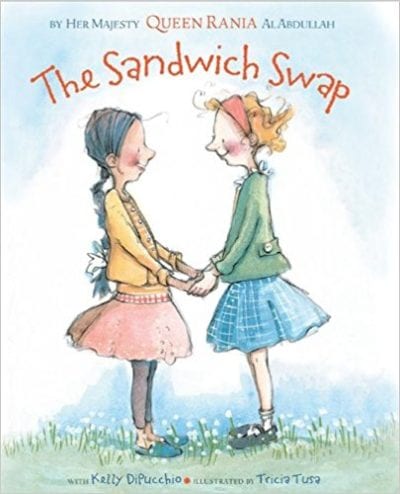 Lily and Salma are best friends. They like doing all the same things, and they always eat lunch together. They eat different things at lunch and this makes them uneasy with each other. A fight breaks out and we learn how they resolve it.
6. Twister! by Darleen Bailey Beard
Use this for getting kids thinking about writing storm-experience narratives. It's also an excellent source for writing craft moves––similes, onomatopoeia, personification and a beginning and ending that click together.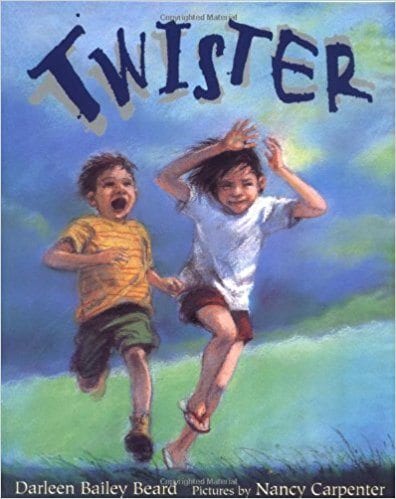 Lucille and Natt are caught in the beginnings of a tornado. Mama gets them safely to the cellar, but then she must leave to help Mr. Lyle, an elderly neighbor. She tells the children not to open the door until she comes back. But Mama doesn't come back, and the children must weather the storm alone, but together.
7. Thundercake by Patricia Pollacco
Use this for modeling interesting openings, setting a scene, words that sound like what they mean, strong verbs, punctuation and the style of a recipe at the end of the story.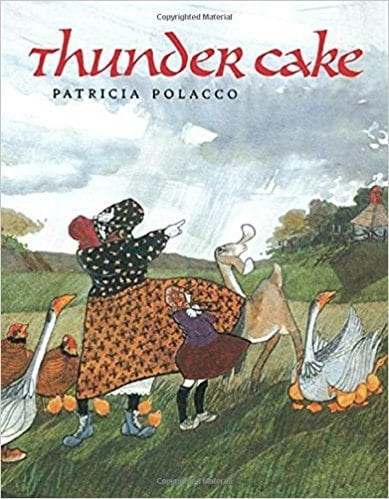 There is a loud thunderstorm at Grandma's old farmhouse. "This is Thunder Cake baking weather," calls Grandma, as she and her granddaughter hurry to gather the ingredients around the farm. A real Thunder Cake must reach the oven before the storm arrives, and the closer it gets the more determined they become.
8. Tight Times by Barbara Shook Hazen
Use this for teaching about inferencing and how to create a scene that lets readers decide what's happening.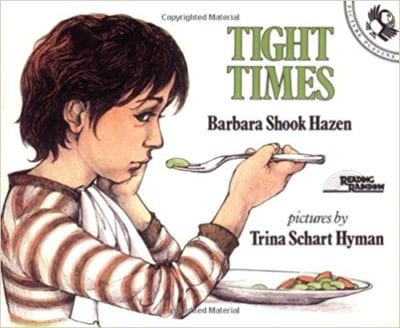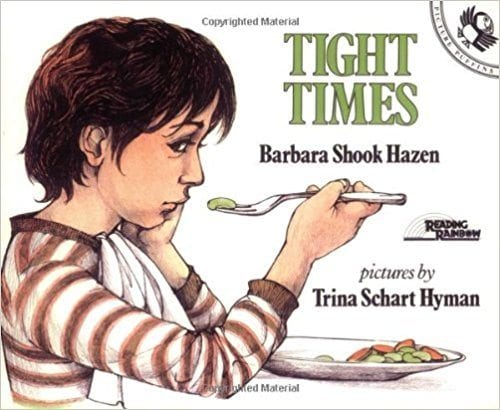 A little boy wants a pet, but his family has no money. On the day his father loses his job, he finds a stray kitten.
Use this to spark memories of student's family visits and trips which are always good inspiration for narrative writing.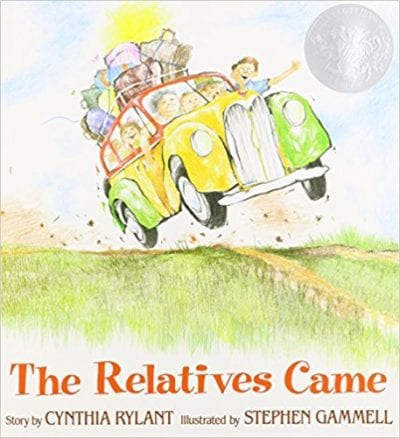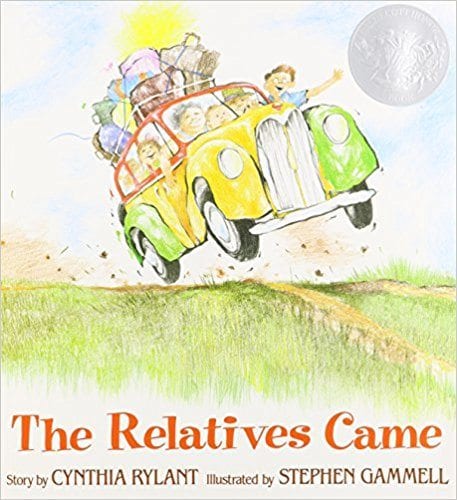 The relatives came in a rainbow-colored station wagon. Everyone hugged and hugged all over the house. They stayed on summer, gardening and playing music. When they finally had to leave, they were sad, but knew they would be together next summer.
Use this to teach about sensory details and how it allows the reader to experience the story hand in hand with the author.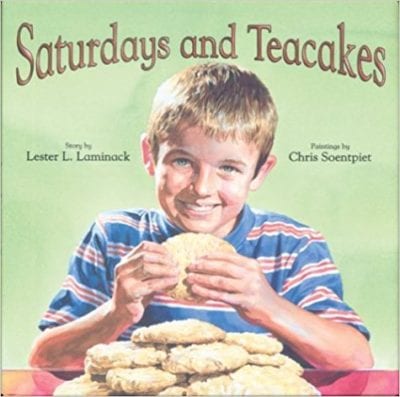 Set in rural Alabama in 1964, a boy remembers spending Saturdayshis Mammaw's house. He would ride his bicycle there and spend the day mowing the lawn, picking vegetables, eating lunch, and making delicious, sweet teacakes.
11. Fireflies by Julie Brinckloe
Use this to teach first person narrative, as well as writing descriptive sentences.

A boy catches fireflies and puts them in a jar. He loves the light they give, but soon realizes they will die if they stay in the jar.
Use this to teach about finding writing ideas.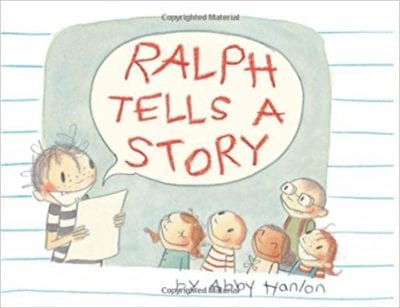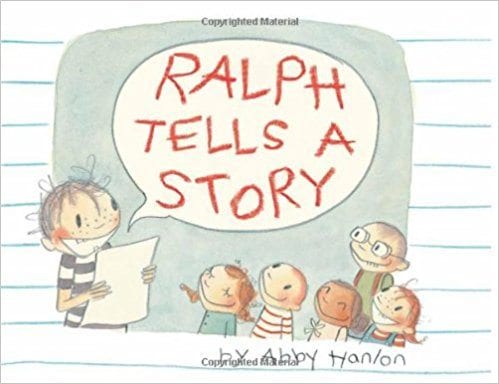 A boy named Ralph has zero writing ideas. Nothing ever happens to him. His life is so boring. Sound familiar?