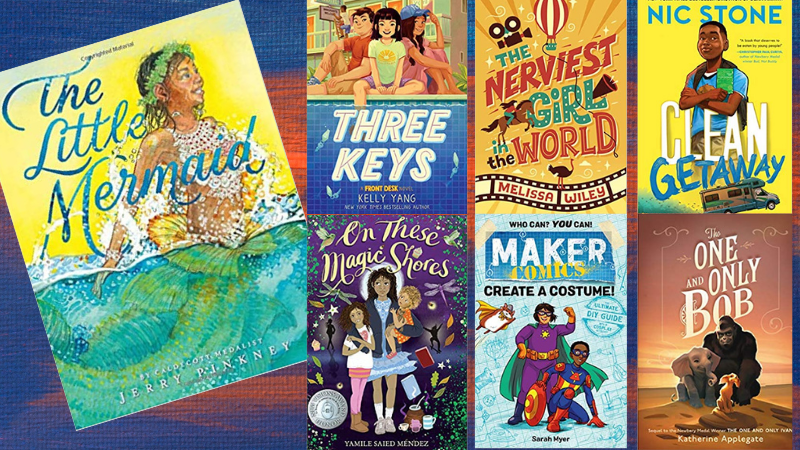 Fourth-grade students have interests and ability levels all over the map! A fresh, diverse classroom library will keep them all growing as readers. Here are 60+ our favorite recent 4th grade books to share with your students. From beautiful picture books and poetry to hilarious tales to heart-wrenching coming of age stories, you're sure to find something for every curious reader in your group.
(You know your students and their emotional maturity levels best. A few of these books may be best as read-alouds so that you and your kids can discuss them together.)
Just a heads up, WeAreTeachers may collect a share of sales from the links on this page. We only recommend items our team loves!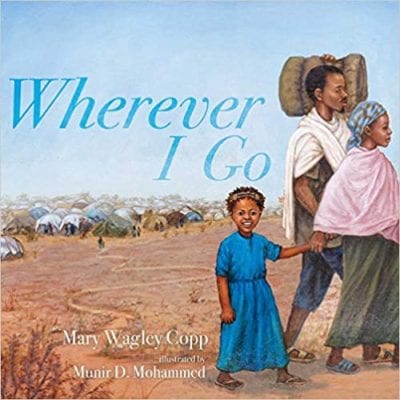 Share this moving picture book to build students' background knowledge about refugee camps and refugee experiences. (The author's note adds helpful context.) It's also a great choice to generate discussion about themes of courage and resilience, and for making inferences about characters and setting.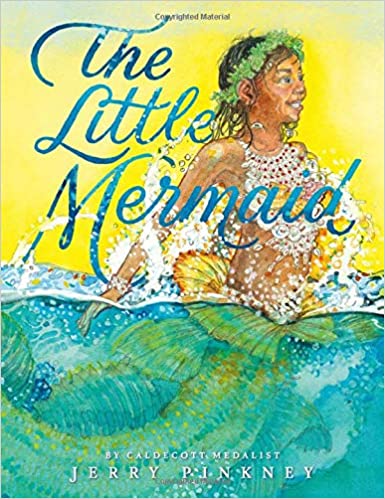 This is not Disney or the Hans Christian Andersen original! Jerry Pinkney's breathtaking update to a classic tale stars a main character of color and has affirming themes of friendship, family, and identity.
3. Imagine by Juan Felipe Herrera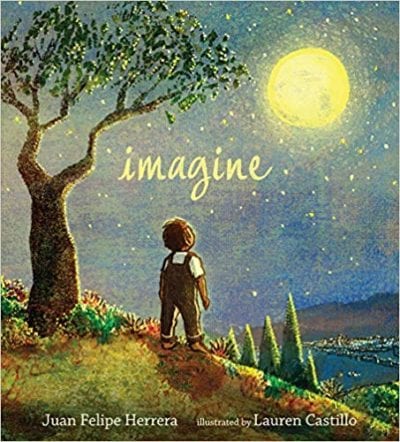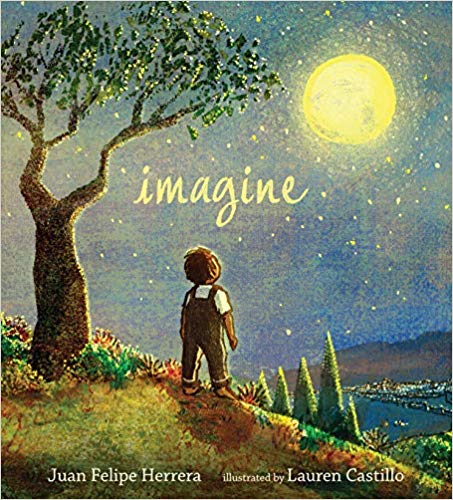 Help students imagine their own possibilities with this inspiring autobiographical verse that encourages readers to reach for their dreams.
4. Love by Matt de la Peña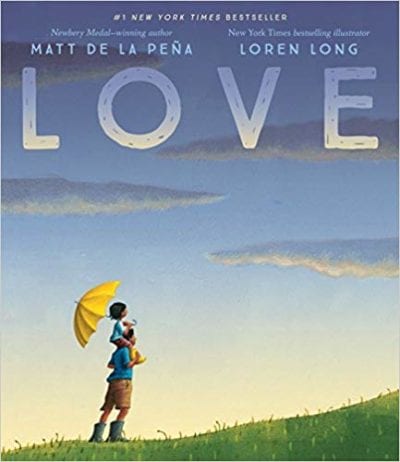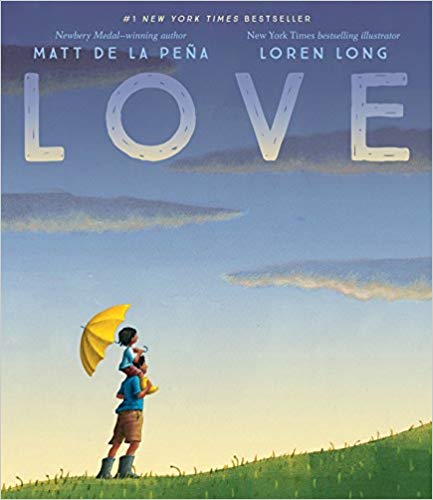 This moving title is ageless, but we particularly love how it can get fourth graders talking in more depth about a complex topic.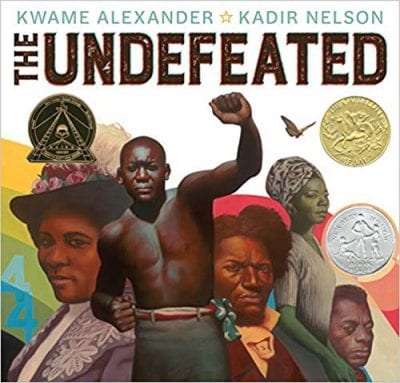 This Caldecott winner belongs on every classroom shelf, but we especially love it for fourth grade. The illustrations are simply stunning—especially for kiddos who no longer delight in picture books as often—and there are so many conversations and connections to be made between the sparse-but-powerful text and the richly informative back matter.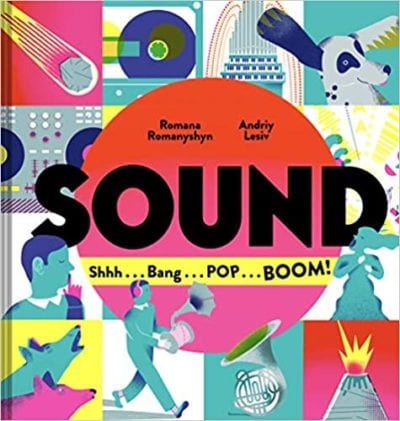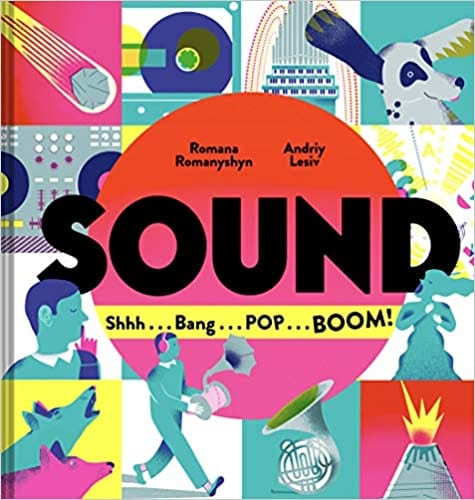 Here's a perfect example of artistry in informational writing. A neon color scheme and tons of visual features give readers a primer on the topic of sound. Share as part of a science unit on sound, or to simply help students up the cool factor in their own nonfiction writing.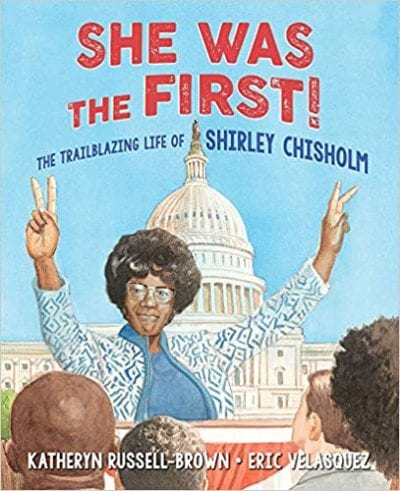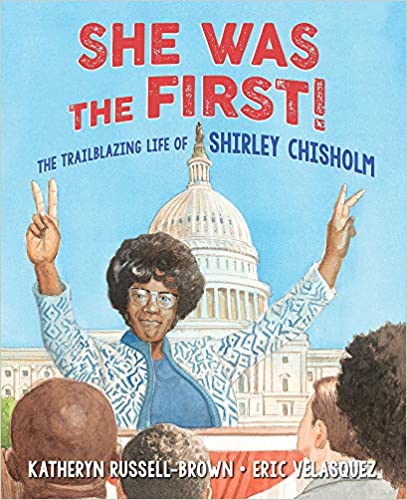 This biography chronicles the bold achievements of the first Black person to run for president as a major party candidate. While short in stature, Shirley Chisholm was a strong, influential leader and advocate who made a lasting impact. Your students deserve to be inspired by her!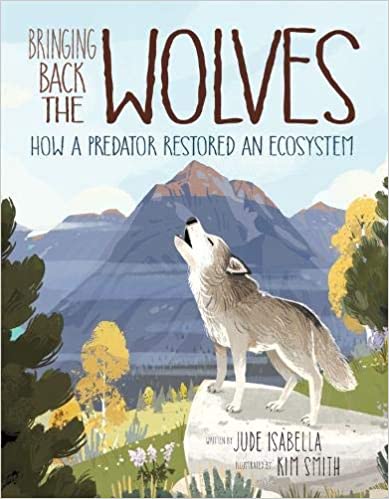 This book is a science unit unto itself! In systematic sections, it explores what happened when wolves disappeared from—and then came back to—Yellowstone National Park. Build kids' understanding of tons of vocabulary about relationships within an ecosystem with this memorable real-world story.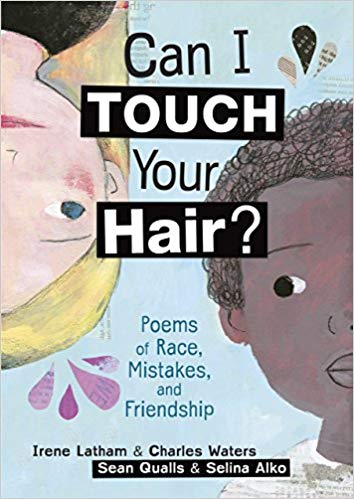 When an unlikely pair works on a poetry project together, they think they have nothing in common. The effective back-and-forth format will get kids thinking.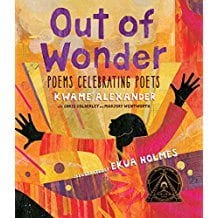 Award-winning authors Kwame Alexander, Chris Colderley, and Marjory Wentworth have compiled this collection of poems that celebrates poets who have touched their lives and influenced their work.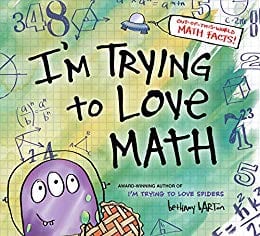 After convincing arguments heralding bees and spiders in her previous titles, Bethany Barton uses her powers of persuasion to demonstrate the wide reach, usefulness, and coolness of math. Read this to quell any groans about the relevance of math in the real world.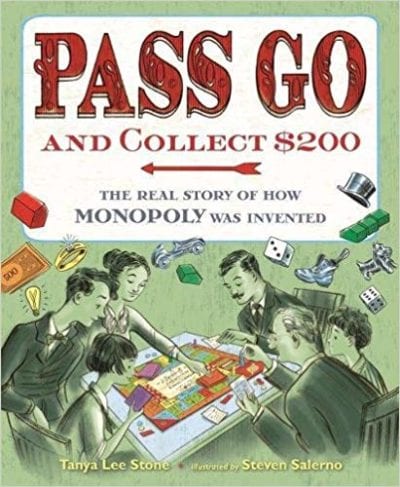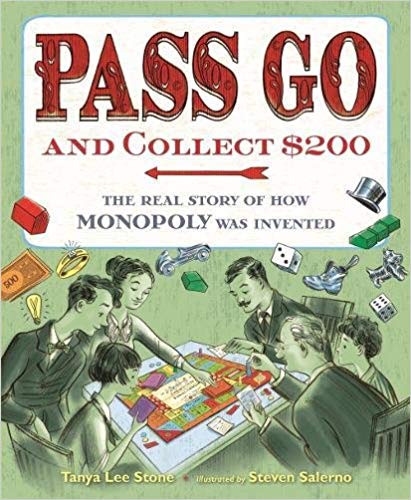 It's a history lesson from a completely unique angle. This is our favorite new narrative nonfiction mentor text. Of course, after reading, you'll need to break out the board game during indoor recess or invite your students to design their own.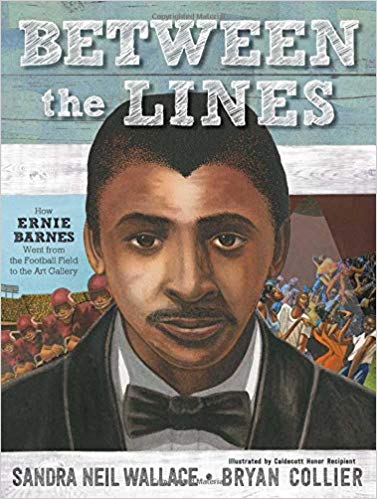 This isn't your typical athlete's biography. Everyone thought Ernie Barnes should play professional football, but he never gave up on his dream of being an artist.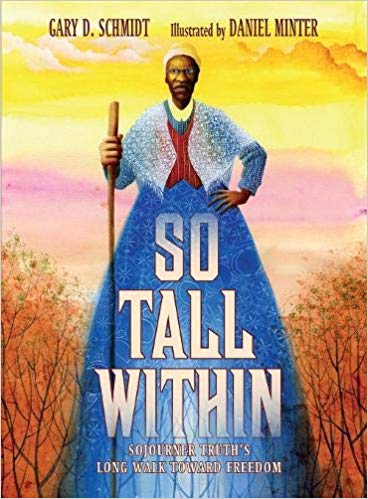 Introduce students to this fascinating and influential woman, who worked tirelessly to fight against both racial and gender inequality.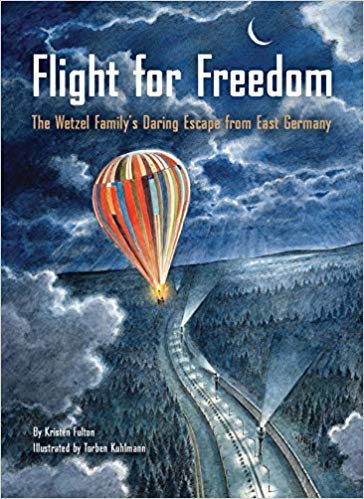 A family secretly builds a hot air balloon for a secret nighttime crossing over the Berlin Wall. This compelling story is a perfectly-sized slice of history to captivate students. The information provided about the actual construction of the hot air balloon, both in the text and extensive back matter, could also spark interesting STEM conversations about the design process.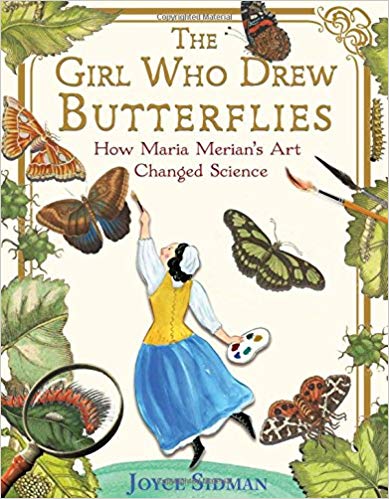 Maria Merian was a brave and passionate scientific mind, well ahead of her time. This beautifully written and illustrated chapter book biography offers so many discussion opportunities.
Marley Dias, creator of the #1000blackgirlbooks movement, is the perfect peer role model to teach kids about activism.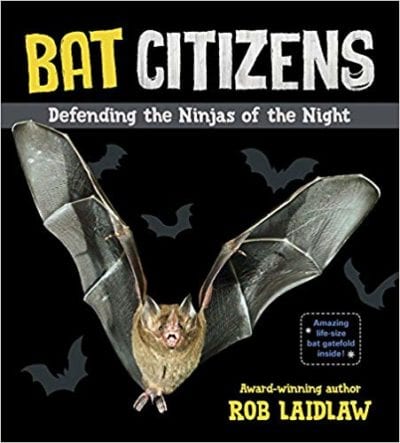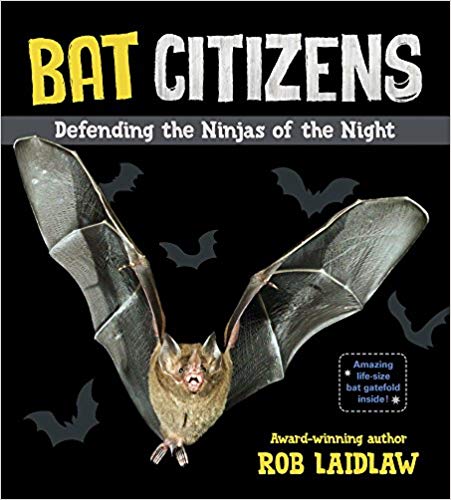 Great nonfiction challenges readers' thinking with a clear focus. This fascinating title about bat conservation does just that.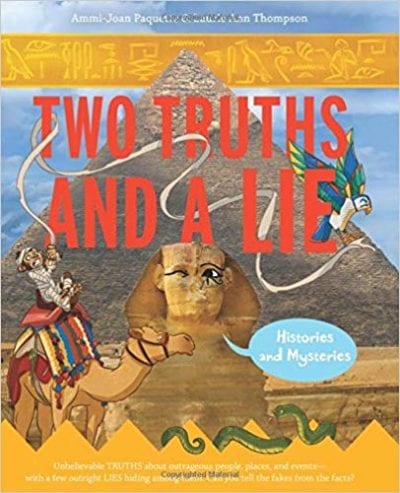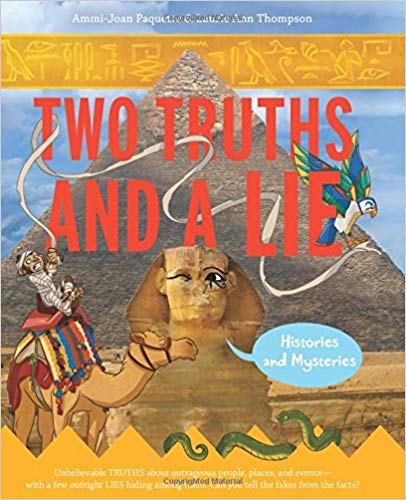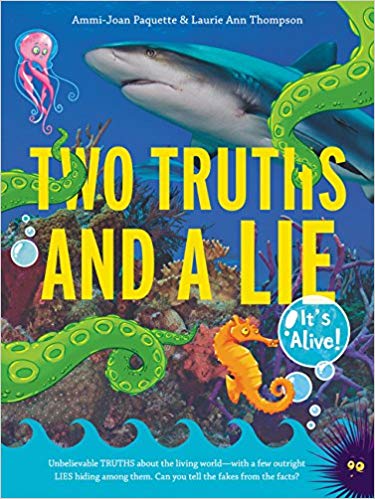 Make discussions about responsible research practices memorable and fun. This innovative series asks readers to separate fact from fiction in short sections perfect for classroom discussion.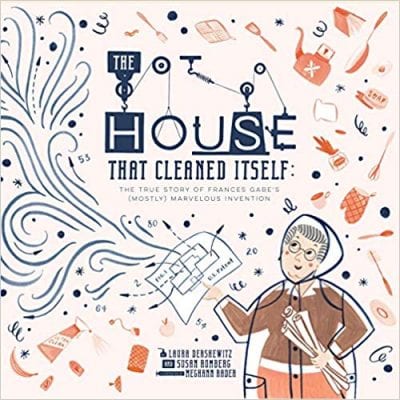 We love both the voice and the spunk of this story showcasing Frances Gabe and her can-do attitude. While her innovative self-cleaning house never became a widespread trend, she definitely embodied the spirit of invention. Share this story when you talk about creating designs to solve challenges.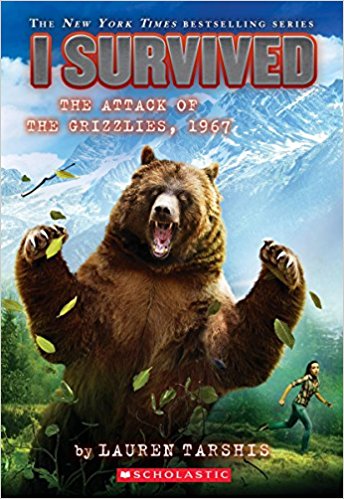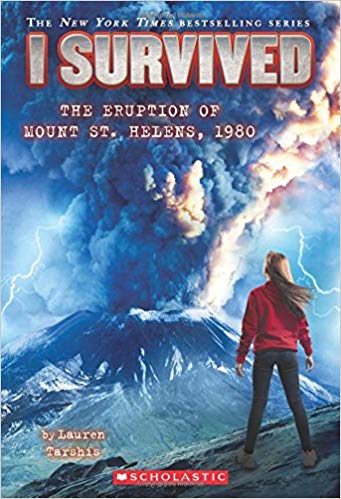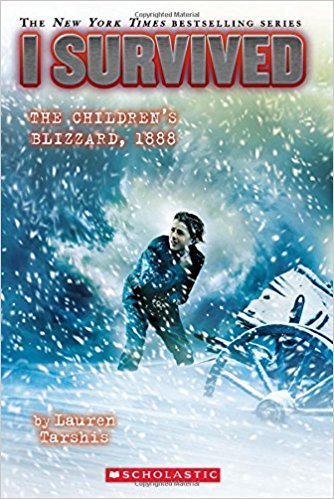 When there's an action-packed series that kids find super-exciting, it's great when the titles just keep coming. There's no shortage of edge-of-your-seat moments in these historical fiction adventures.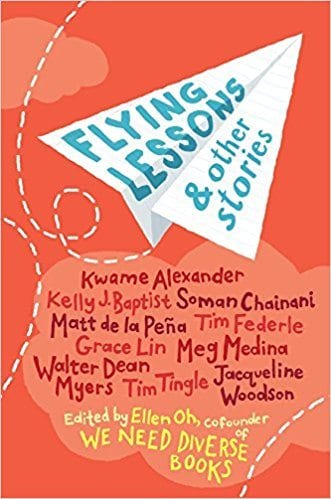 A short story collection from a stellar group of award-winning children's authors. These ten unique stories tackle common themes of growing up and being human.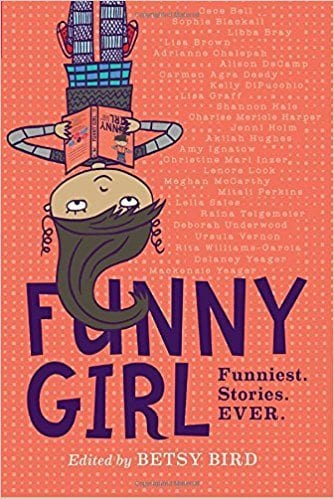 What do you get when 25 of today's funniest women children's book writers combine their stories together in one book? A hilarious collection that will make you laugh until you cry! Bonus: A portion of the proceeds from this book goes to support WriteGirl, a nonprofit whose mission is to empower girls by promoting creativity and self-expression.

Looking for a book series to interest the boys in your class? Look no further than Jon Scieszka's Guy's Read series. Titles feature bite-sized tales that will captivate readers. Whether your boys are into sports, humor, or superheroes, they're sure to find a story to love.
These stories follow the adventures of Truly Lovejoy, a young girl whose family has moved from Texas to a tiny town in New Hampshire to take over their family's century-old bookstore. Left largely to her own devices, Truly finds herself chasing down clues found in old books.
26. The Book Scavenger series by Jennifer Chambliss Bertman

These three mystery tales all begin with clues found on Book Scavenger, a geocaching-style game where participants hide books in public places and reveal the locations through encoded clues. Set in charming detail in and around San Francisco, Emily and James embark on three rollicking, heart-thumping adventures.

Following in the footsteps of Willy Wonka and his chocolate factory adventure is Luigi Lemoncello, the genius game-maker and architect of the town library. This mystery series follows teams of kids who are chosen to solve Lemoncello's challenges using puzzles and games.

This series features Sophie and Jessica, 12-year-old cousins without much in common except their skill for solving mysteries. Each of these 4th grade books leads the girls on a different adventure as they follow the clues and find that maybe they aren't so different after all.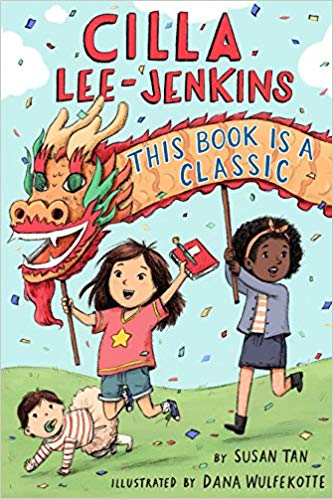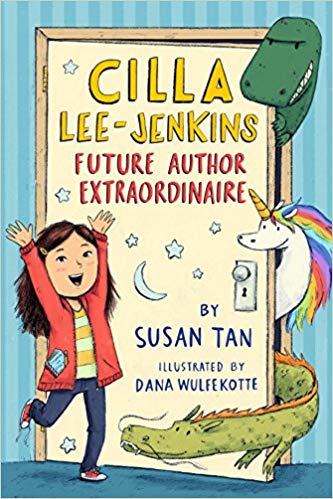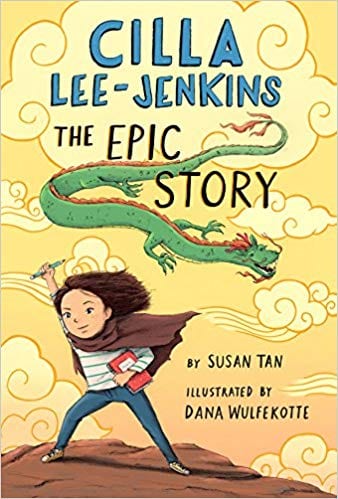 Cilla is a lovable, spunky character who experiences the challenges and triumphs common to many kids: adjusting to life with a new sibling, chasing dreams, navigating friendships, and balancing different aspects of her biracial identity. This trio of 4th grade books is relatable and engaging for fourth graders but accessible even to lower-level readers.
After Jake fakes his way into a prestigious music school, he needs to come up with a plan before the last laugh is on him. Each installment is funnier than the last.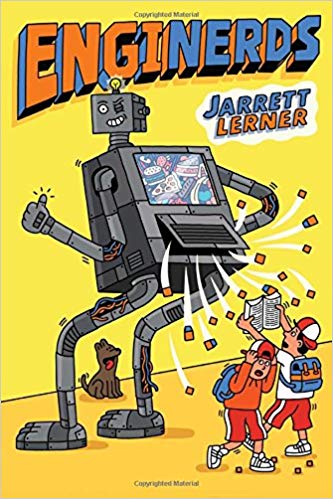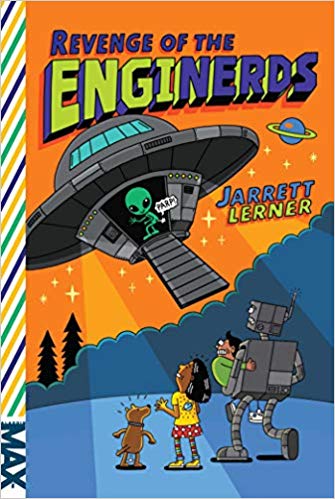 What kid hasn't wished for a robot? When one shows up on Ken's doorstep—and those of his friends—it launches a fast-paced, hilarious battle for control.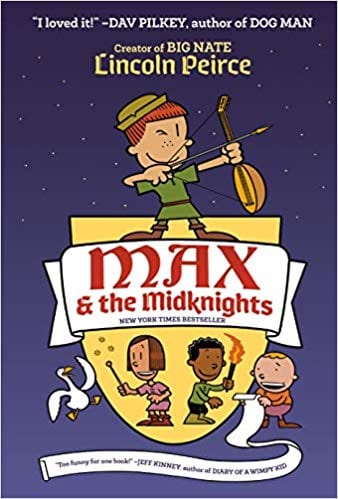 In this graphic novel from the author of the Big Nate series, Max is a medieval kiddo who dreams of being knight one day. In the meantime, she has plenty of hilarious adventures. It's great for talking to students about not judging someone based on appearances.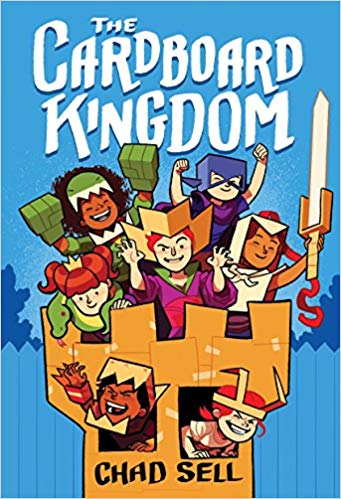 This collection of vignettes stars a group of neighborhood kids making their own fun during the summer. With tons of interesting interactions and relationships for students to examine, it's a great title for showing kids how to thoughtfully dive into a graphic novel.
Psst: For kids who like Chad Sell's work, also offer them his newest title, Doodleville, about a group of kid artists who inadvertently create a monster!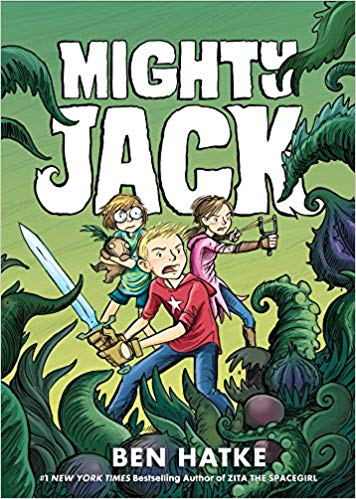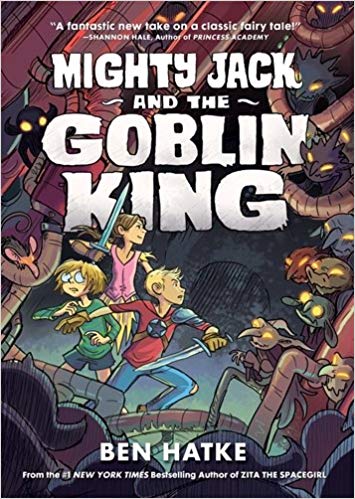 Kids love the intense action and adventure in this two-part, modern-day retelling of Jack and the Beanstalk from a fan-favorite graphic novelist.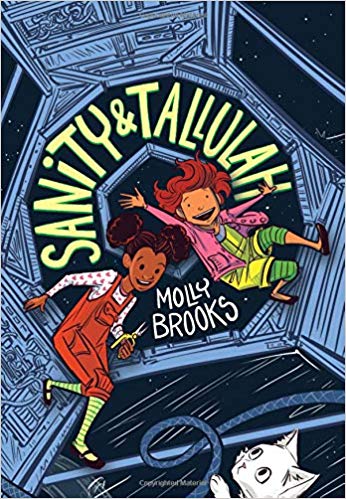 This sci-fi graphic novel is such fun. BFFs Sanity and Tallulah struggle to contain an overzealous three-headed kitten before it causes chaos in their space station home. The selection of diverse, admirable female characters is "out of this world."
36. Maker Comics series by Various Authors (First Second Books)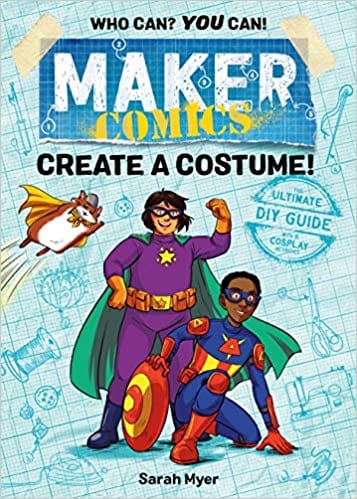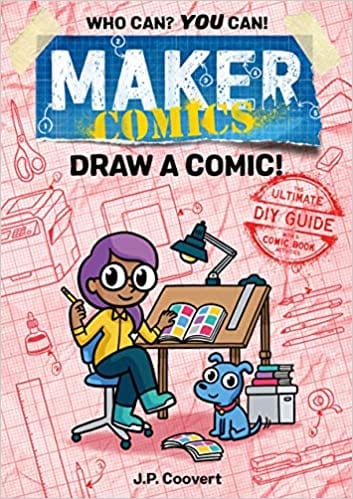 These graphic novel riffs on procedural texts are great for hooking reluctant readers, or simply expanding kids' concept of informational text. With tons of engaging topics from baking, to costume creation, to auto repair, to robot building, there is something to fit every interest.
There are so many levels to this story of an eleven year-old boy and his grandmother's unconventional road trip. The story packs in tons of background about the Civil Rights era without being teach-y.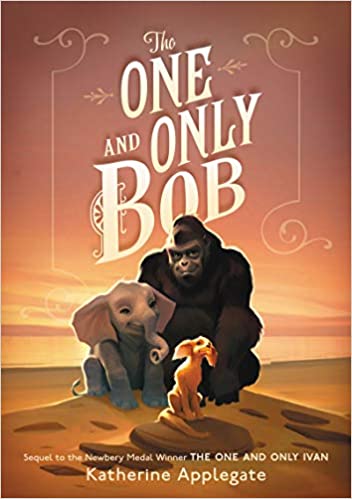 Finally! This follow-up to the fan favorite The One and Only Ivan does not disappoint. Ivan's funny canine friend Bob is equally endearing as a main character, especially for dog-lovers — both teacher and kid ones!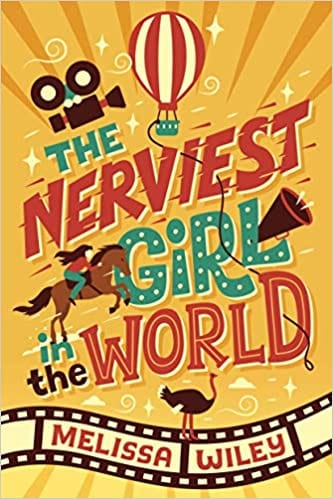 Pearl lives on a cattle and ostrich ranch and dreams of following in her brothers' footsteps as a stunt double in silent films. This historical fiction title is full of fun and spunk and is great for learning about storyteller's voice.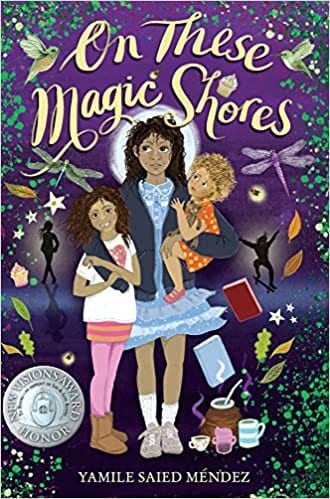 When Minerva's mother doesn't come home from her night shift, Minerva takes on care for her younger sisters. Amidst the grave uncertainty, unexplained events bring bits of comfort. This Peter Pan spinoff layers magical thinking with real themes of resilience, responsibility, and family bonds. It's a fantastic class discussion novel, or one to push independent readers towards deeper comprehension.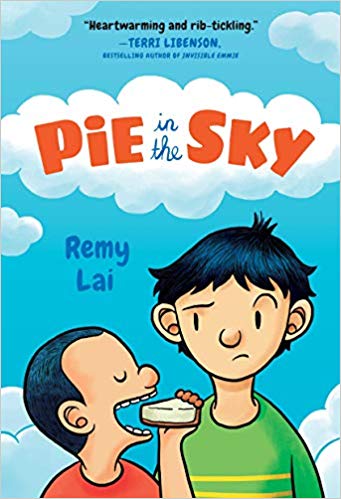 Jingwen has lots to cope with between his recent move to Australia and his father's death, but there's still room for plenty of humor in this highly readable #OwnVoices graphic novel. It will particularly resonate with ELL students and those who've had to navigate a move to a new place.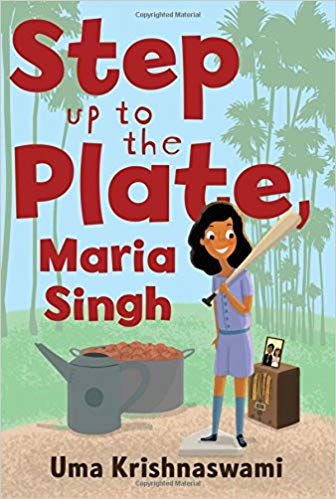 Part sports novel, part WWII-era historical fiction—with a strong dose of girl power—readers will be cheering for Maria.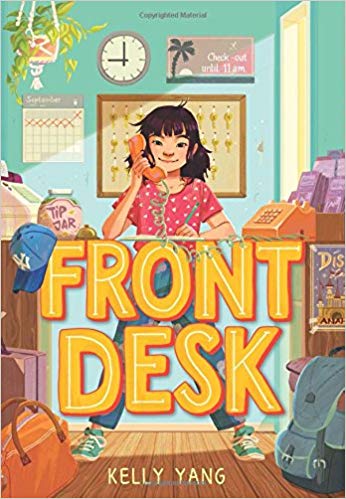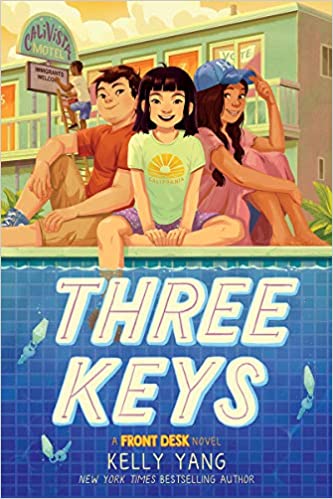 In Front Desk, Mia's parents manage a motel that hides immigrants, unbeknownst to the unkind motel owner. An inspiring character, Mia's efforts to improve her English, become a writer, and do good will resonate with kids.
Feed kids' interest in the compelling characters with the sequel, Three Keys. (This one is likely a better fit as a read aloud for most fourth graders, but offers important background-building and discussion opportunities about undocumented immigration.)
44. George by Alex Gino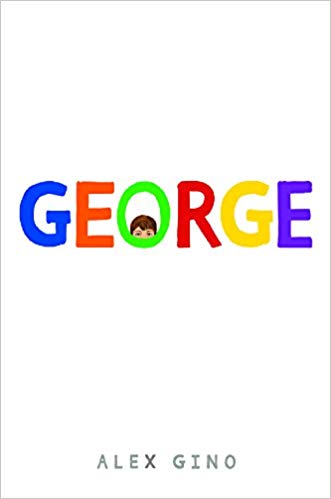 This important novel introduces us to a brave transgender child and the family and friends who—eventually—help her live as her true self. It's an empowering and enlightening read for all kids.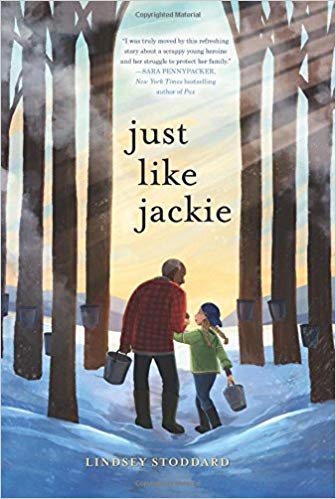 Alzheimer's impacts so many families now, and this title tackles the topic in a frank but hopeful way. Fifth-grader Robinson Hart has to learn to let others in when her grandfather, who has always cared for her, can no longer do so.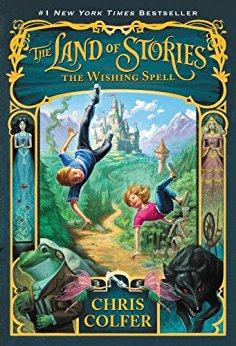 Introduce kids to a series they won't be able to put down … until all six installments are complete! When twins Alex and Conner Bailey fall into fairy tale realm, their adventures begin.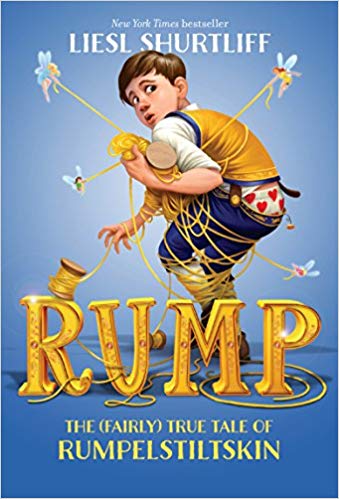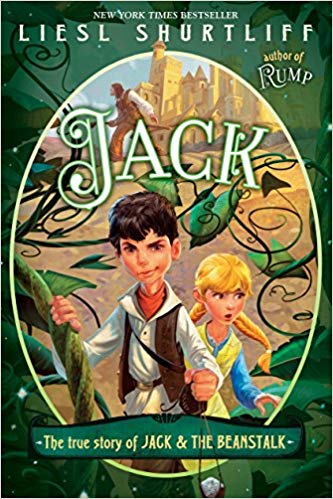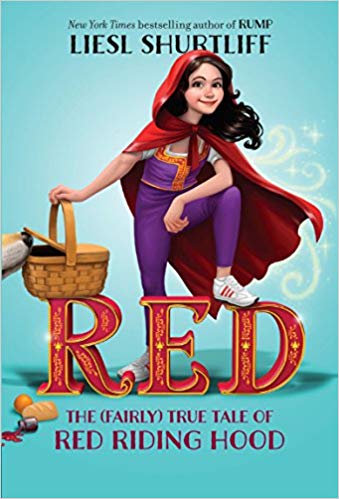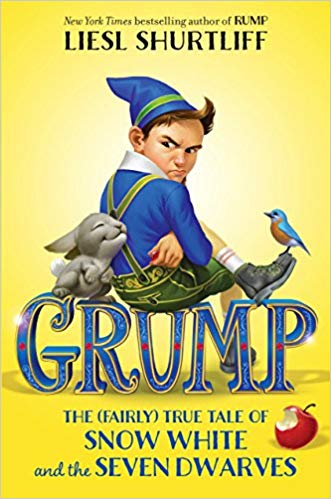 These are some of our favorite fractured fairy tales because of the depth added to the traditional characters.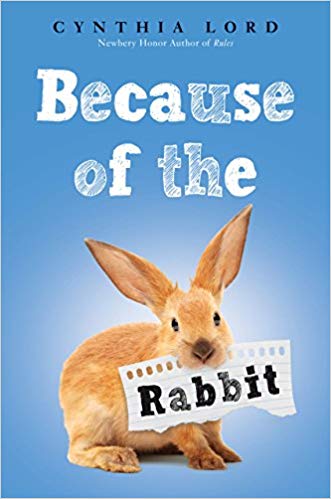 Finding a lost pet rabbit is the perfect distraction for Emma as she prepares to transition from homeschool to public fifth grade. Kids who enjoy realistic fiction about social dynamics, friendship, and fitting in will enjoy this new novel from a reliable author.

Ten-year-old Ada is the heroine of this duo of historical fiction stories set during World War II. Born with a club foot, Ada is isolated and protected by her small-minded mother. After her little brother is shipped out of London to escape the war, she sneaks out to join him, and her adventures begin.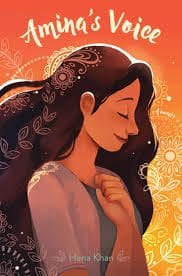 A lovely story of a young Pakistani-American girl successfully navigating relationships with friends, family, and her faith community. Especially relevant in a time when minorities in the U.S. are feeling victimized, this story highlights the value of diversity and the commonalities we all share.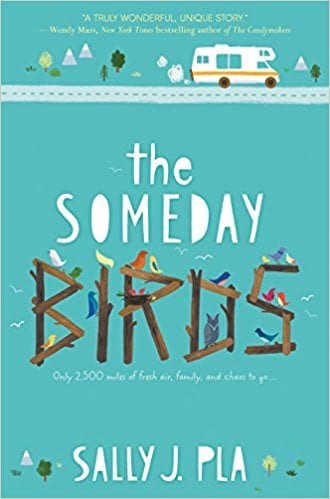 Charlie, an autistic boy who struggles to understand the world, travels across the country with his family to seek medical treatment for his injured father. His ordinary life disrupted by this family crisis, Charlie holds on to what he can to make sure everything turns out okay.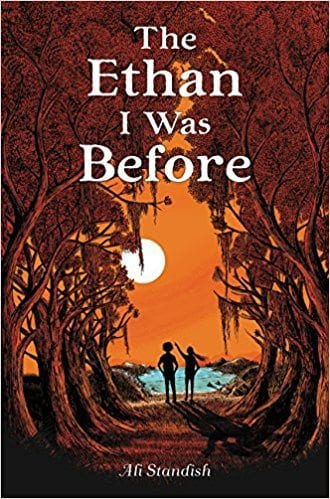 After Ethan loses his best friend, Kacey, his family moves to a small town in Georgia. There he meets Coralee, a girl with a big personality and big stories to tell. But is she be keeping a secret that could put them both in danger?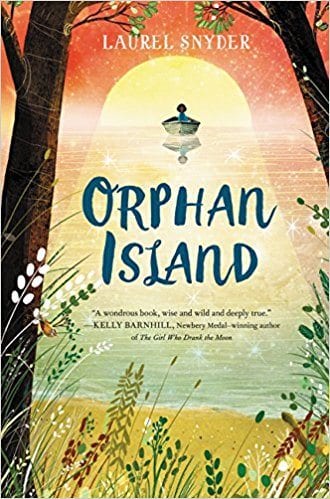 Nine children live on an idyllic island where life is perfect, except for the one day each year when a boat arrives. Called the Changing, this is the day when a new child arrives to join the group and another is taken away. How will Jinny cope when her best friend is taken away and she is appointed the new elder?
54. Moo by Sharon Creech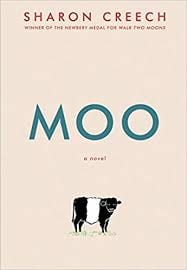 A wonderful story told in a blend of prose and poetry. When Reena moves with her family to Maine, the last thing she expects is to have to work hard on a farm and form an unlikely friendship with an ornery cow named Zora.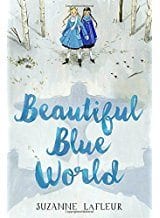 A moving story of two friends who are caught in a war-torn world. When the army begins to recruit children, will Mathilde lose her best friend Megs?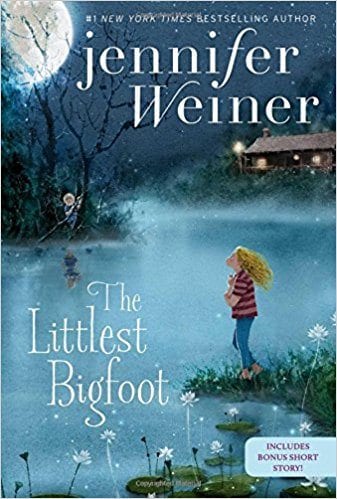 The fantastical story of a girl who finds friendship in the unlikeliest of companions—a young member of the Bigfoot clan.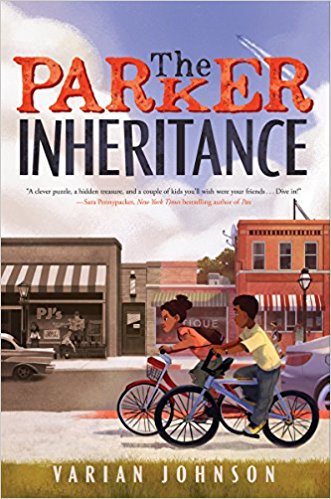 This acclaimed new title is an ultimate classroom read aloud: The puzzle will hook kids' attention, but the historical context of the end of segregation offers plenty of compelling discussions.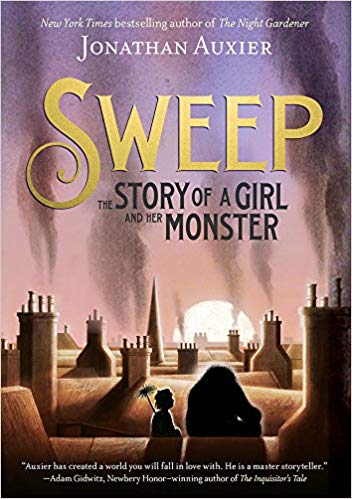 We're predicting it here: this will become a new classic for kids. It's a fable that stars a young chimney sweep girl during Victorian times who meets tragic circumstances, but the themes of friendship, acceptance, and resilience are timeless. If you have sensitive kiddos, preview it first before reading aloud.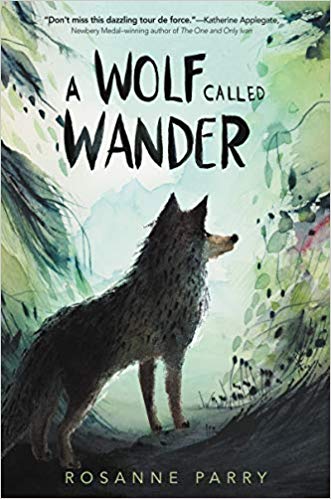 Based on information collected by the real tracked wolf, OR-7, this story of a young wolf separated from his pack is a breathtaking tribute to both the power of both family and animal instinct. Read it aloud, then add extra copies to your stack of 4th grade books for students who want to re-read it on their own.
60. Indian No More by Charlene Willing McManis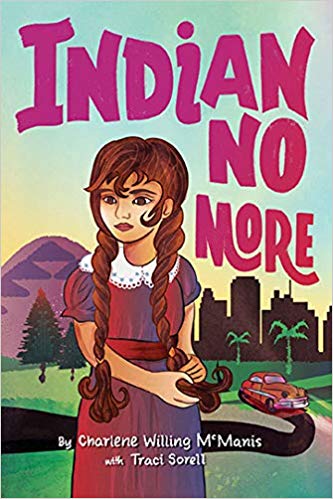 When the U.S. government passes a law declassifying her family's tribe, Regina must grapple with tough questions about what that means for her identity—is she Indian, American, or both? This discussion-worthy novel, rooted in the author's own experiences, is ideal for advanced readers or as a compelling class read aloud.
Looking for more great book lists? Subscribe to our newsletters to be receive notifications when we post new ones!
Plus, check out our other elementary grade-level book lists: