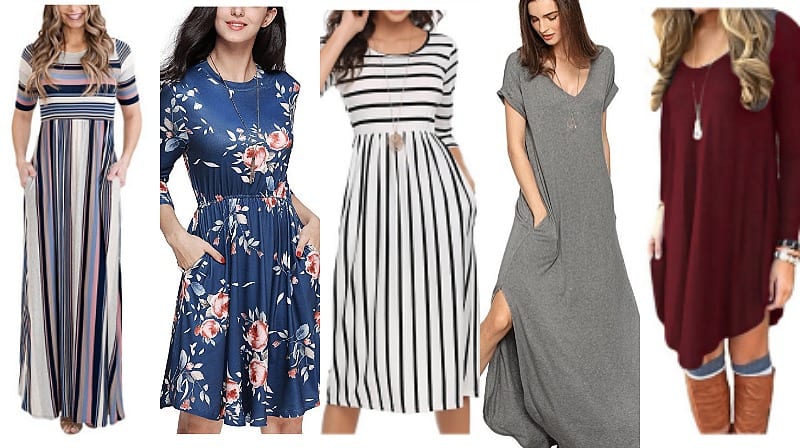 With the start of the school year quickly approaching, it's time to start thinking about that back-to-school wardrobe. Of course, comfort is key. Since we cannot wear our preferred T-shirt and shorts (aka, the summer uniform) to work, I've rounded up some dresses that are a close second. These super comfy casual dresses for teachers are awesome. Plus they have pockets!
Just a heads up, WeAreTeachers may collect a share of sales from the links on this page. We only recommend items our team loves!
1. Because we love polka dots …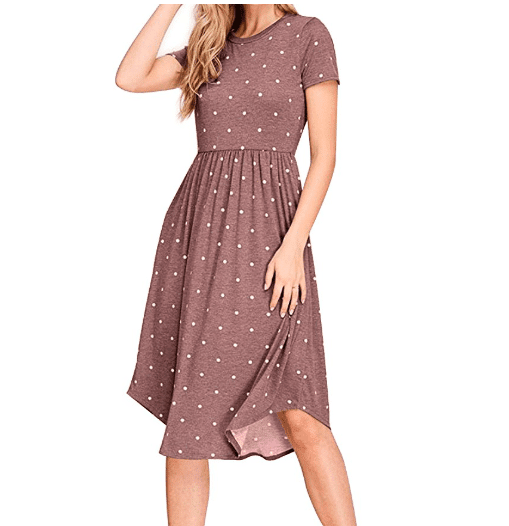 Who wants to feel like they are in a soft T-shirt all day but also hide snacks in their pockets and channel Julia Roberts at the same time?
2. Because when you find something this cute that feels like pajamas, you buy it …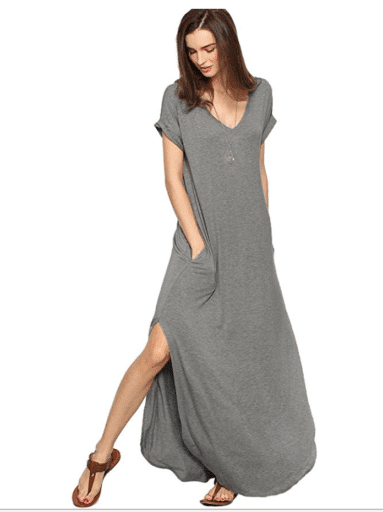 Here are a few perks about this dress:
1) The length makes it perfect for late summer and early fall.
2) Pockets bring joy to any Monday.
3) Imagine wrapping yourself up in jersey sheets, throwing on some gladiator sandals, and calling it a day. You can bring that vision to life with this dress.
3. Because your classroom is colder than the meat section at the grocery store …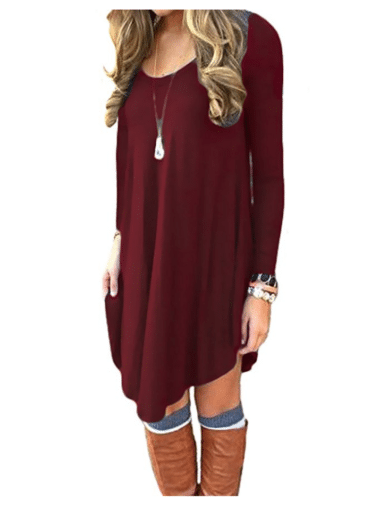 If your classroom is like most, you have to layer up, even at the start of the year. This dress solves the comfort problems you may face.
4. Because it has a good vintage flair to it …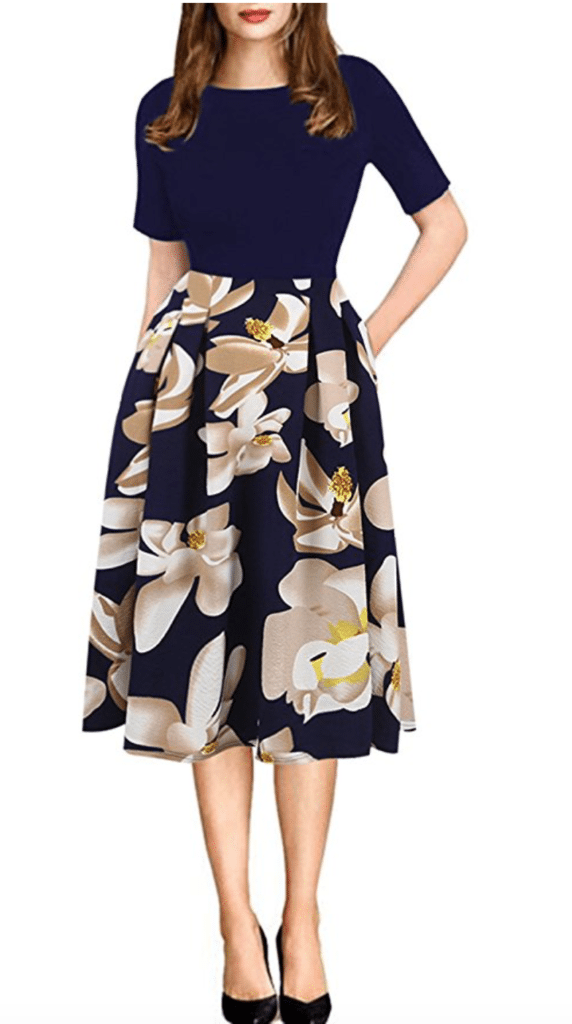 This could be a casual, a happy-hour, or even a party dress. It has a puffy skirt, and there are many great designs to choose from.
5. Because this design is great with or without a cardigan…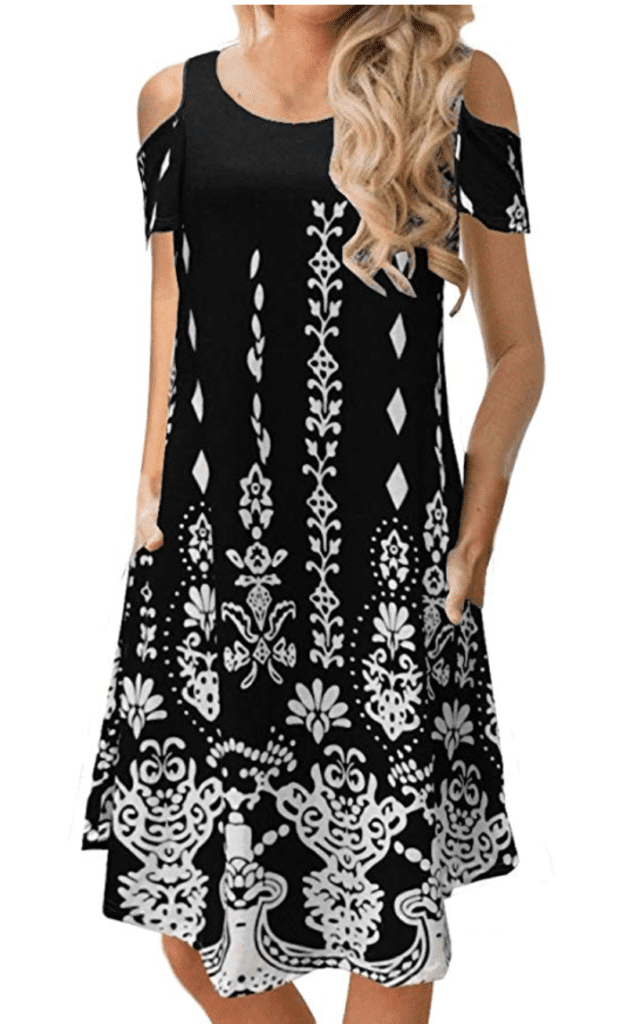 Choose from black, blue, green, or red. This swing dress has great reviews on Amazon, and the design is great!
6. Because stripes are chic …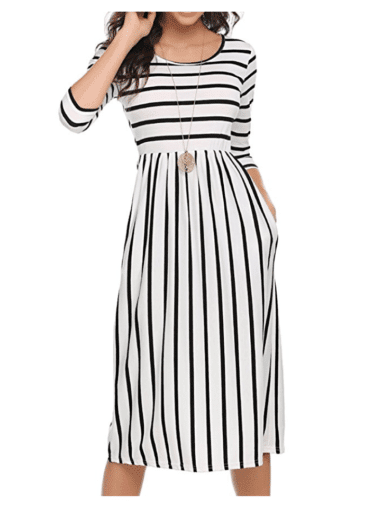 This dress will look like you tried hard to look good. It's definitely the kind of dress that will bring on some compliments.
7. Because flowers make us happy …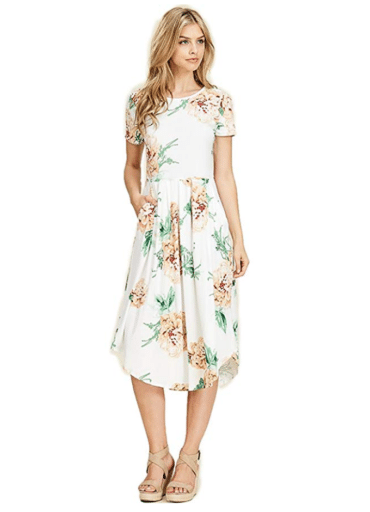 Want to look like you're ready to head to the Kentucky Derby or high tea but also be comfortable and have a hiding spot for cookies? Then you need this dress.
8. Because you're not just a regular teacher, you're a cool teacher …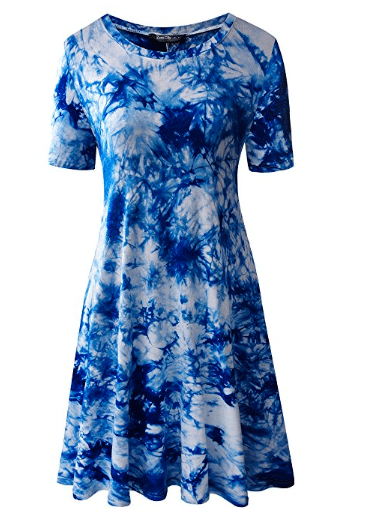 Tie-dye isn't just for the kids. Show your students how cool you are with this fun swing dress. It comes in too many colors to mention. Bonus: It's only $9.99!
9. Because pockets are life …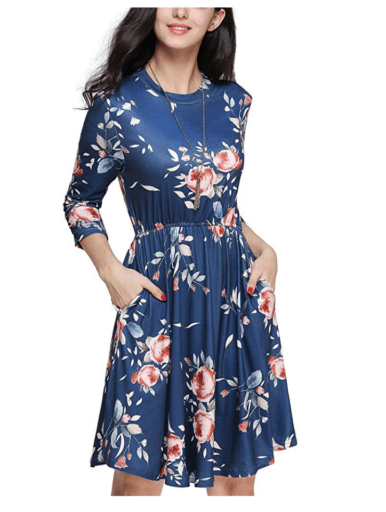 This dress comes in seven different colors and styles. So if you really love it, snag yourself a week's worth of these sweet floral dresses. They're only $11.99 a piece.
10. Because when you wear this dress, you will prance around your classroom like you're in Steel Magnolias …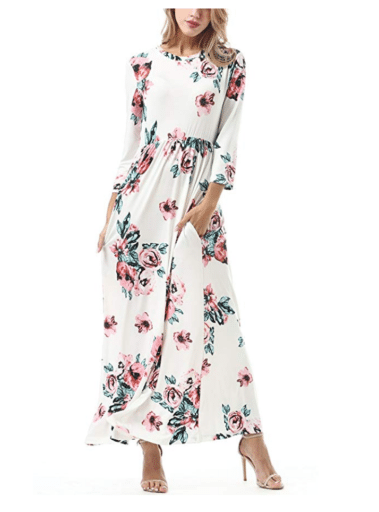 This dress has all the class and floral frill to add enough flare to any day of the week.
11. Because these cool colors will keep everyone calm …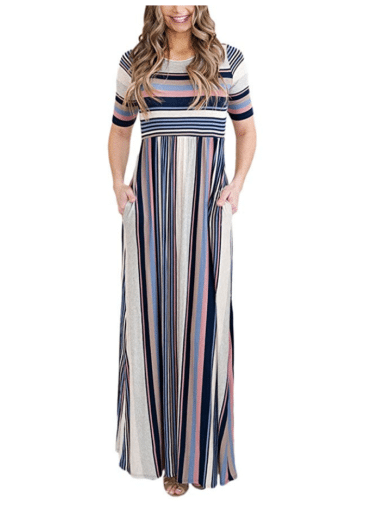 It's hard not to feel relaxed when you look at this dress's color palate. This dress is perfect for teaching, has that great sleeve length to keep you a bit warmer, and would look adorable with sandals and a long necklace.
12. Because you always want an excuse to wear those cute and colorful leggings …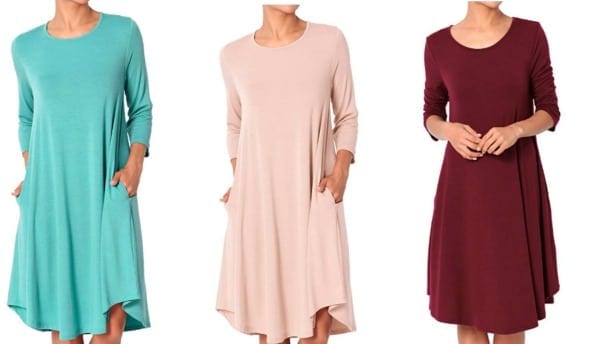 This dress comes in so many great solid colors, and most are $12.99. This dress is also perfect to wear with a pair of fun or colorful leggings. It's a simple piece you can dress up with a necklace and wedges. Add some leggings and a scarf when it's a little chilly. (Need some leggings ideas? We have some for you!) We even asked some teachers we know to test it out, and they loved it (check out the photos and boomerang video below).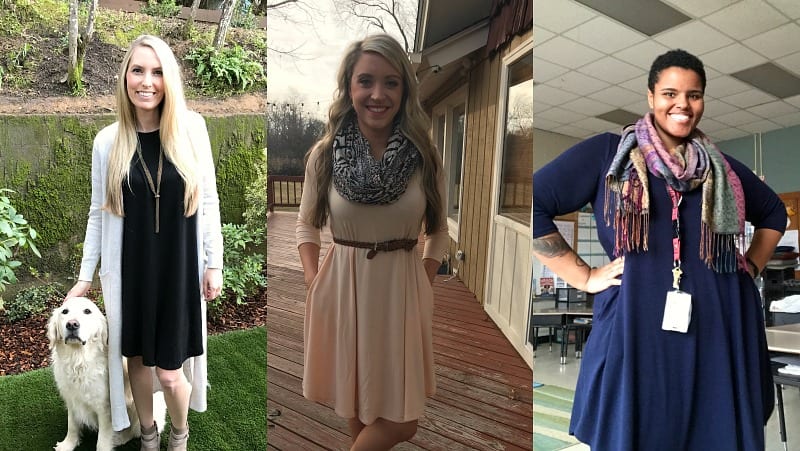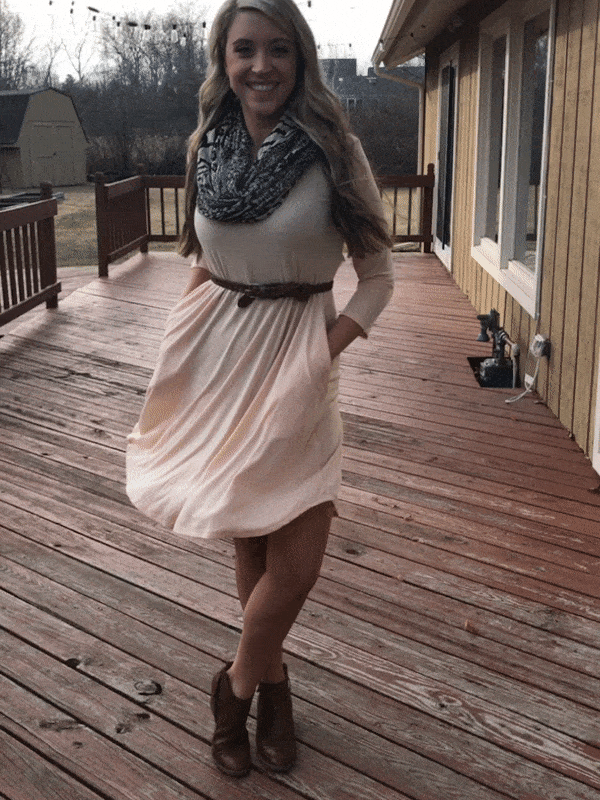 13. Because a little twirl factor never hurt …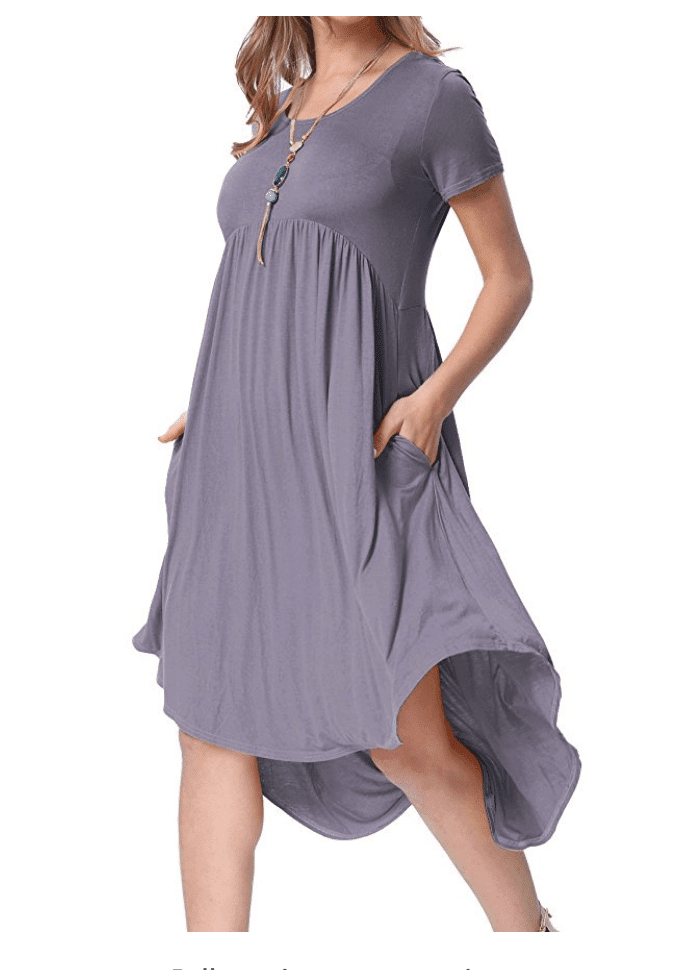 This dress is one that is unique in its design. It's got a nice flowy skirt and a more fitted, almost Juliet-style top (looking at you, English teachers). It's longer in the back, really allowing for those classroom twirls when you nail a lesson.
14. Because sometimes less is more …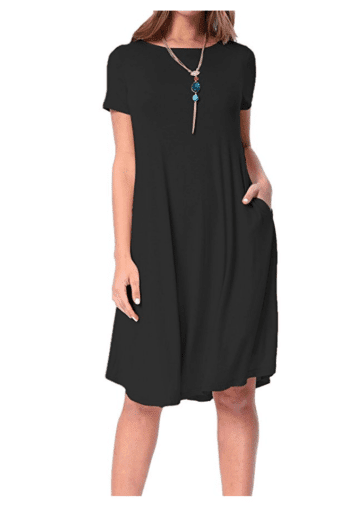 Classy, simple, elegant! This dress looks dressy enough to wear to a wedding! What a happy surprise to find out it has pockets, making it perfect for all the pencils and notes you collect throughout the day. Throw on a dressy pair of sandals and a long pretty necklace, and you've got a perfect first day of school outfit.
15. Because some of us are excited for boot season …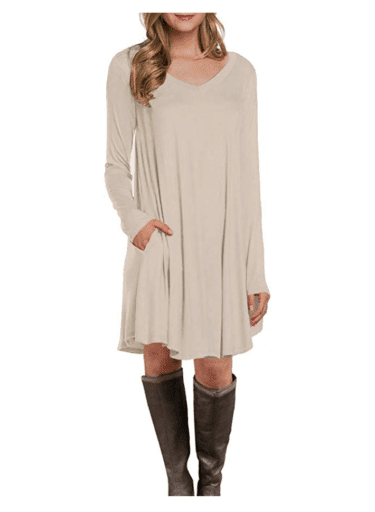 When the school supplies start appearing in the aisles of Target, it's time to start thinking about stocking up on a few good pairs of boots. This dress goes perfectly with classic brown boots. In teacher fashion, throw on a scarf with a cute jacket, and you've got an outfit your coworkers will compliment.
16. Because everyone needs a maxi dress …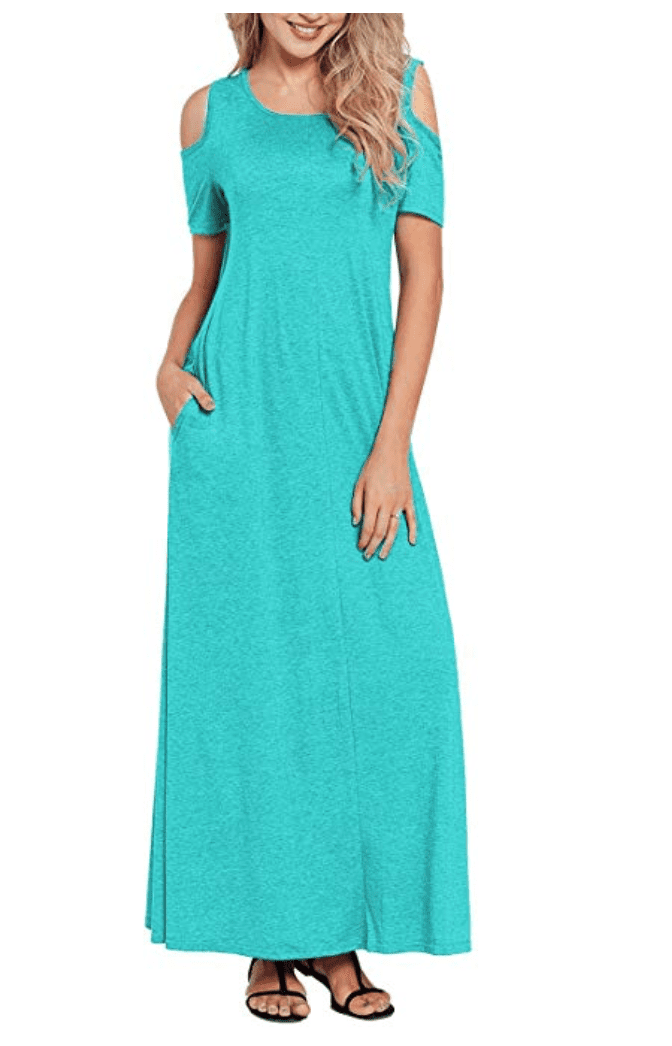 There are three colors to choose from, and this dress is a true mix of being a maxi and still being casual.
Did we miss any of your favorite casual dresses for teachers? Come and share in our WeAreTeachers Chat group on Facebook.
Plus, check out our dresses that will make you feel like Ms. Frizzle.