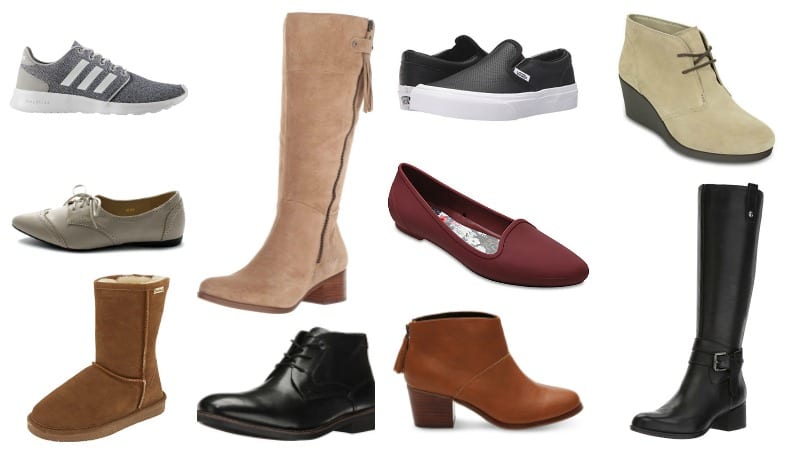 As a teacher, you know that you're pretty much on your feet all day long. You also know how incredibly difficult it can be to find good teacher shoes.
We asked some of our favorite teachers for their recommendations, and they definitely came through with specific teacher shoe suggestions and tips. While every person and every foot is different, here are those suggestions, along with our recommendations of shoes. Good luck in your search for the perfect teacher shoes. If you have more suggestions, put them in the comments of the article, and we'll add them to the list.
This article contains affiliate links. While we do get a teeny tiny piece of the pie when you buy through an affiliate link, we assure you that all recommendations and opinions are ours and given with the utmost consideration.
1. Crocs Wedge Booties
"I can stand in these boots all day long comfortably, and they are so stylish that no one suspects these boots are Crocs!" –Sarah S.

We recommend: Crocs Leigh Suede Bootie
2. TOMS Boots
"I am all about TOMS boots to wear for their comfort, but I also love the buy-one-give-one social good aspect." –Katie M.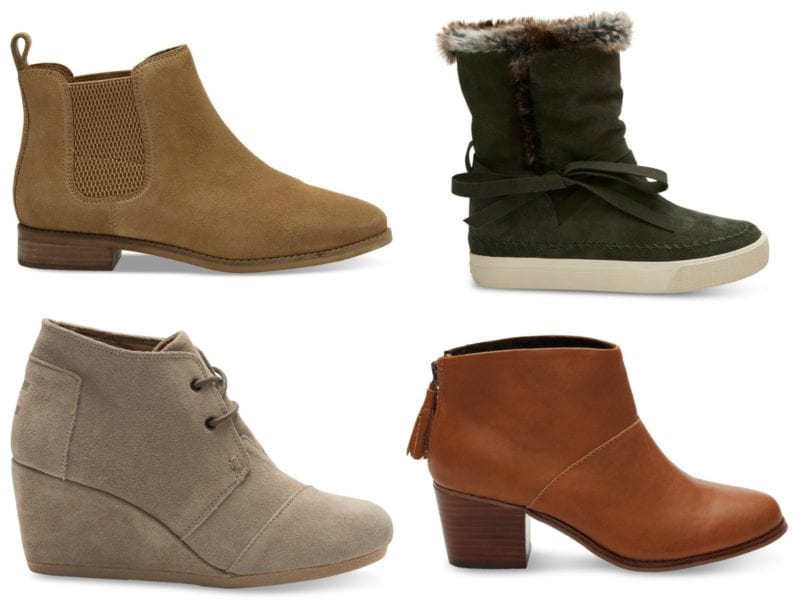 We recommend: TOMS Boots for Women
3. Uggs-Inspired Bearpaw Boots
"Love the look and cozy, warm feeling of Uggs, but I can't justify the price. That's why I get Bearpaw shearling boots instead. They are like a quarter of the price for the same look and winter-warm feel!" –Catherine G.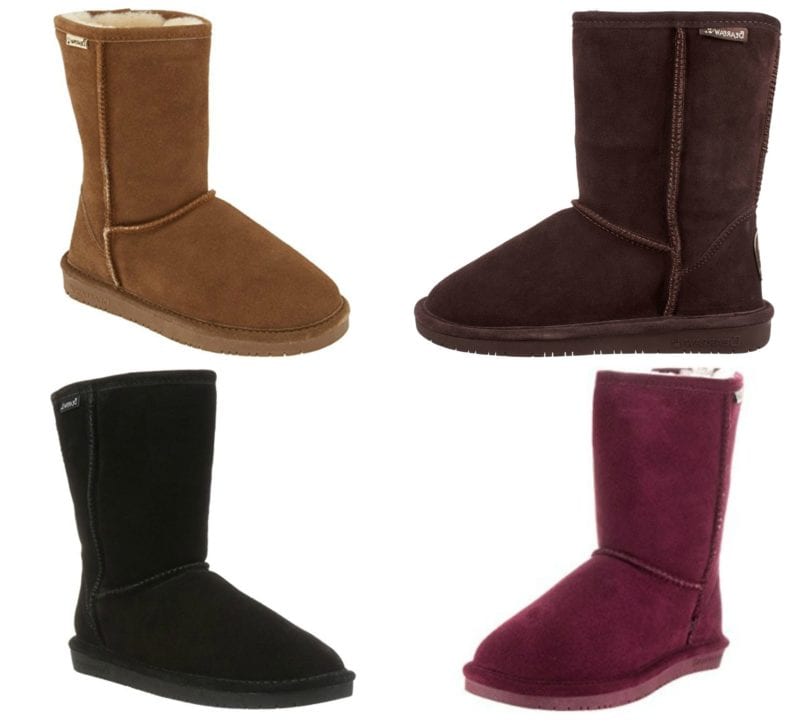 We recommend: Bearpaw Shearling Short Boots
4. Naturalizer Riding Boots
"Tall boots over pants is my favorite look for school and Naturalizer's boots keep my feet happy all day." –Megan V.

We recommend: Naturalizer Riding Boots
5. Sanuk Slip Ons
"I'm obsessed with Sanuk's shoes with footbeds made from yoga mats. Foot heaven! I even got my husband (he's a teacher, too) into the men's Sanuk line." –Tonia K.

We recommend: Sanuk Pair O Dice for Women and Sanuk Tko for Men
6. Clarks Loafer/Pumps
"I don't know what I will do if Clarks stops making their pump/loafer style. These look as good with jeans as they do with skirts, and can even pass as a heel on days I need to dress up. They are so comfortable, too." –Sharon S.
We recommend: Clarks Emslie Warbler Pump
7. Vans Leather Slip On
"My go-to is the Van Slip On in leather. It's a weather-resistant sneaker with great arch support that looks stylish and polished but feels like the weekend." –Chris C.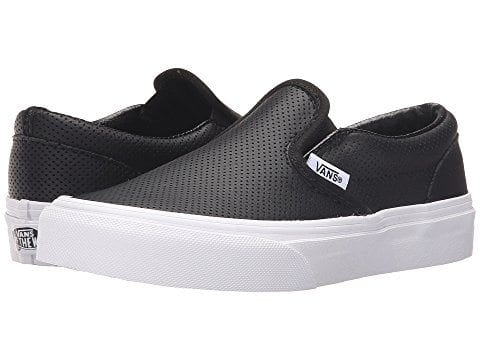 We recommend: Vans Classic Slip On Leather
8. Serene Driving Loafers
"These slip-on loafers with a driving shoe-inspired sole are less than $20 and they're the most comfy shoes I own. I have them in seven colors!" –Margot U.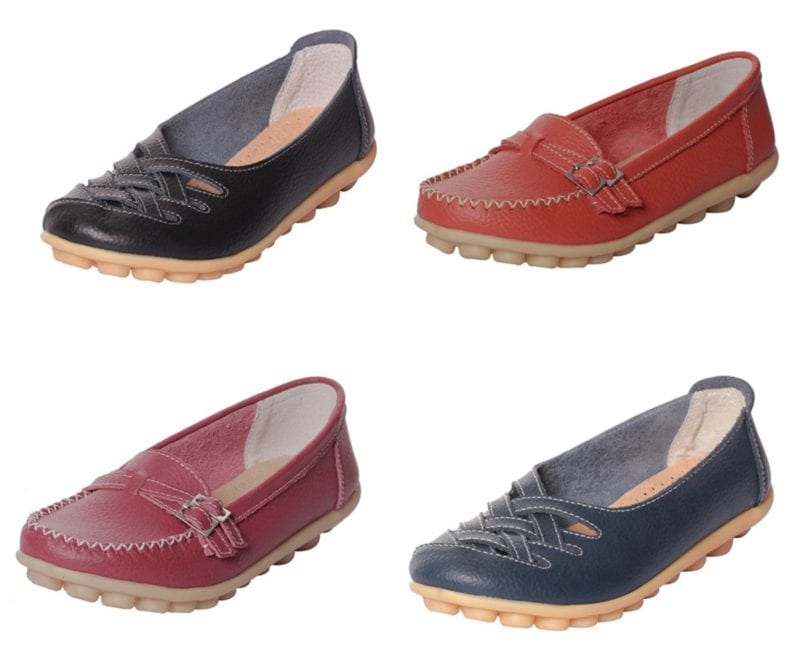 We recommend: Serene Cowhide Driving Loafer
9. Rockport Mens Lace-Ups, Boots and Loafers
"All my shoes for school are Rockport. They never let me down." –John M.

We recommend: Rockport for Men
10. Ollio Oxford
"I'm always wearing these oxfords and they were affordable." –Roxanne M.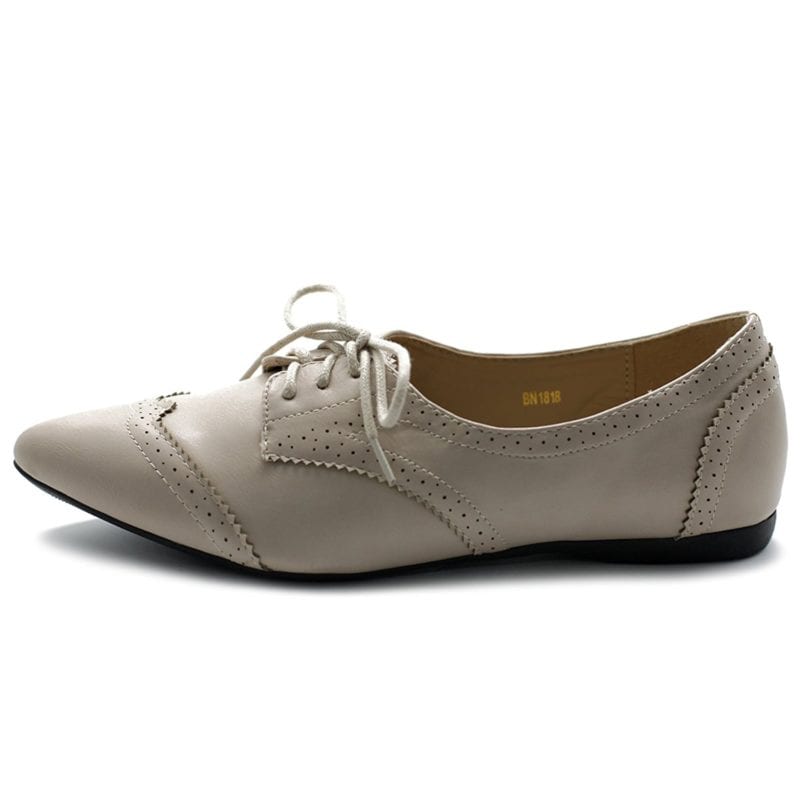 We recommend: Ollio Ballet Oxford
11. Adidas All the Way
"Adidas has a comfort line that I love." –Aimee B.

We recommend: Adidas Cloudfoam Ultimate
12. Flats from Crocs
"I have Crocs flats in every color and print." –Amy C.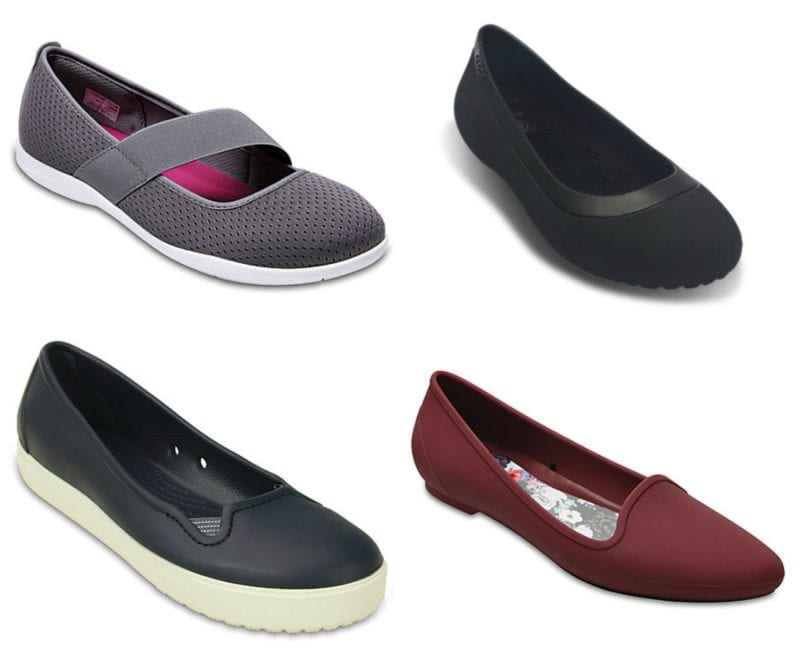 We recommend: Crocs Flats – Various Styles
13. Dr. Scholl's Ballet
"I have arthritis in my hips, sciatica, and planar fasciitis, and I live in Dr. Scholl's." –Amy Y.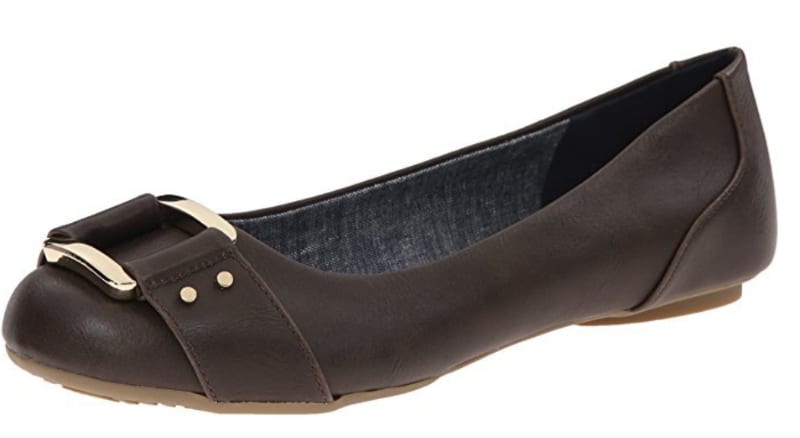 We recommend: Dr. Scholl's Frankie Ballet Flat (it's available in black, white, and other colors, too!)
14. The Merrell Clog
"I wear Merrell clogs all winter." –Brenda W.

We recommend: Merrell Encore Breeze 3
15. The Dansko Mule

"I've worn the Dansko brand for many years, and they're a great option." –Michele H.
We recommend: The Shirley Boot or the Patricia Mule
16. Boots with Support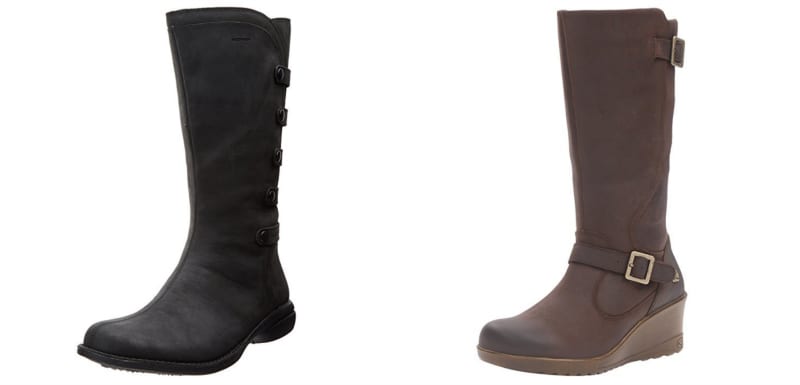 "My doctor recommended Keens and Merrells to me after I broke my ankle because they give good support. They can be pricey, but they're worth it." –Michele B.
We recommend: Merrell Captiva Launch 2 Waterproof Boot or Keen Scots-w Boot
17. Sketchers Walking Shoe
"Sketchers Go Walks are a good option if you are looking for something less expensive." –Brenda W.

We recommend: Skechers Performance Women's Go Walk 4
18. Alegria Flat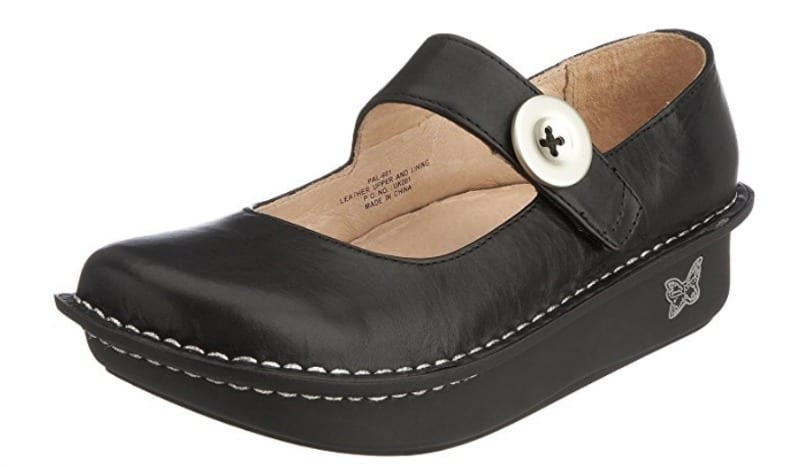 "My mom sweart by shoes called Alegria. They have a slightly rounded bottom to take pressure off your heels. She works on her feet all day and loves them." –Rachel P
We recommend: Alegria Paloma Flat
19. Clogs from Klogs
"Last year I bought some clogs from Klogs. They are amazingly comfortable." –Sandy H.
We recommend: Klogs Mission Clog
20. Converse Slip-Ons
"I've tried dozens of shoes, and Converse were finally the fix for me. Now my feet don't hurt." –April S.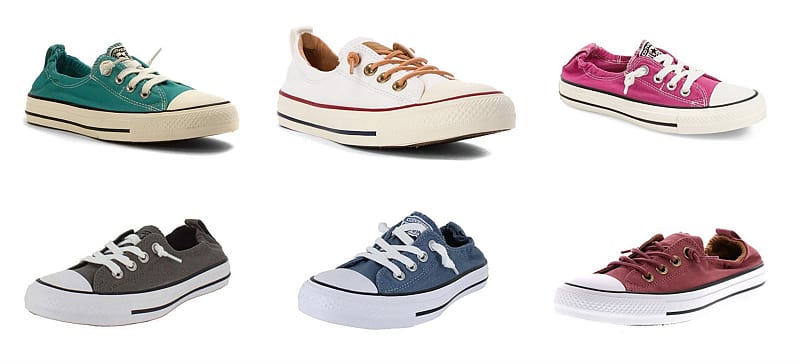 We recommend: Converse Chuck Taylor Shoreline Slip-On
21. Clarks Lace-Ups
"I love the lace-up sneaker from Clarks so much. These keep me going all day." –Krista H.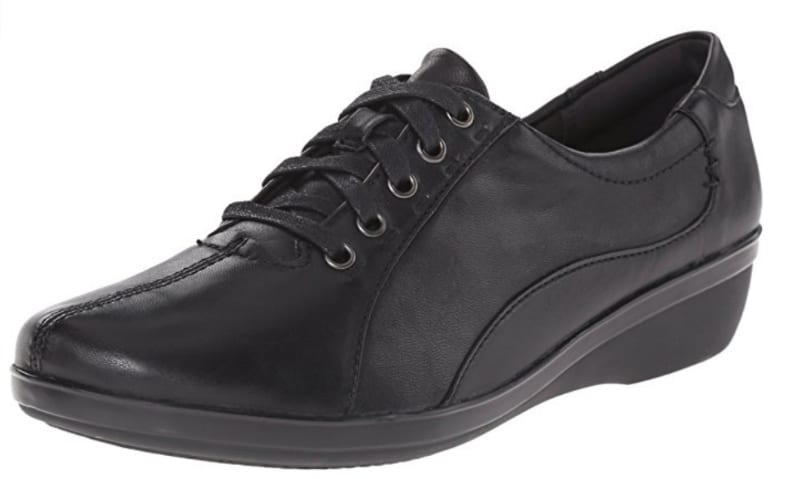 We recommend: Clarks Everlay Elma Oxford
22. Sketchers D'Lites
"I like any of the Sketchers D Lites with yoga memory foam." –Mary L.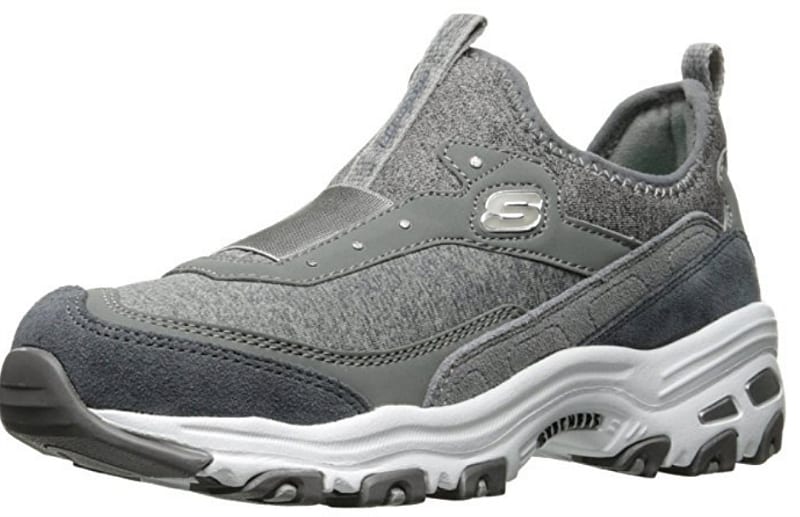 We recommend: Sketchers D'Lites Modern Front Fashion Sneaker
23. Asics Gels
"I get a black pair of Asics so I can still wear them with dress pants." –Nicole B.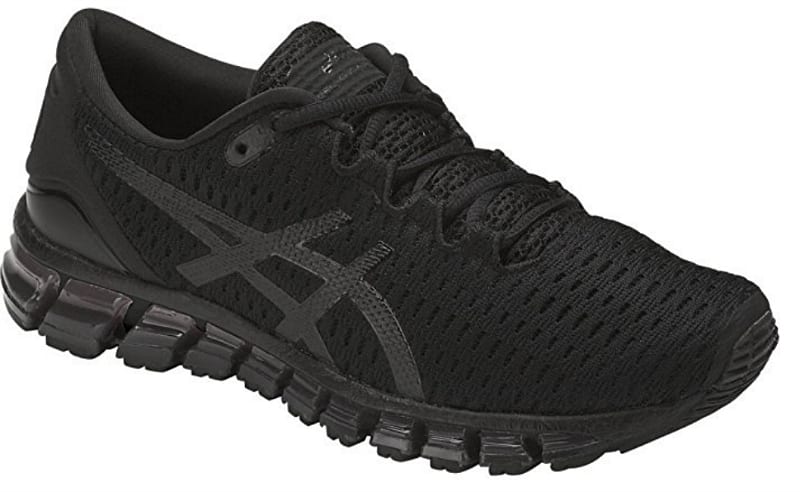 We recommend: ASICS Gel-Quantum 360 Shift
24. ECCO Sneaker
"Ecco is a good brand. They're very expensive, but they never wear out and look good." –Renee B.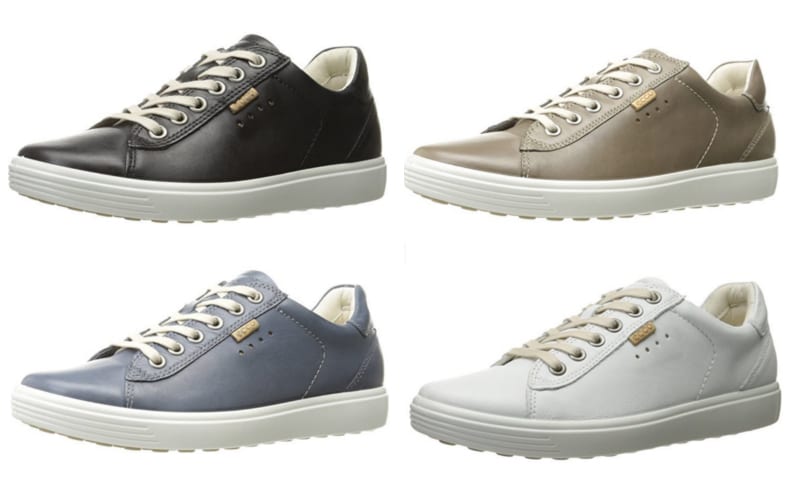 We recommend: ECCO Soft Fashion Sneaker
25. Oka B Flats
"I love all the different colors you can get in the flats from Oka B." –Danielle C.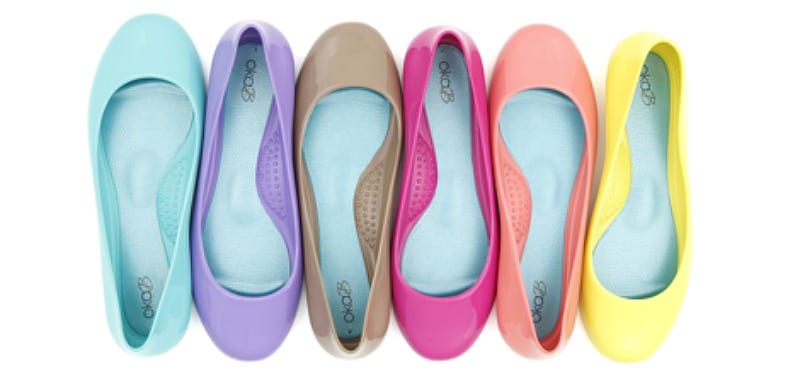 We recommend: Oka B Taylor Flat
26. Taos Sneaker
"The Taos Freedom sneaker is so comfortable and has a soft support footbed. They come in lots of different colors." –Cheryl. T.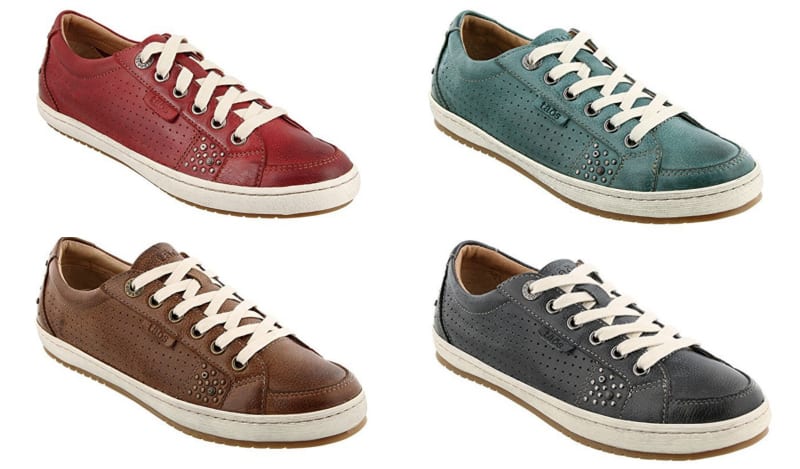 We recommend: Taos Freedom Fashion Sneaker
27. Anti-Fatigue with Timberland
"I like the Timberland anti-fatigue clog." –Denise A.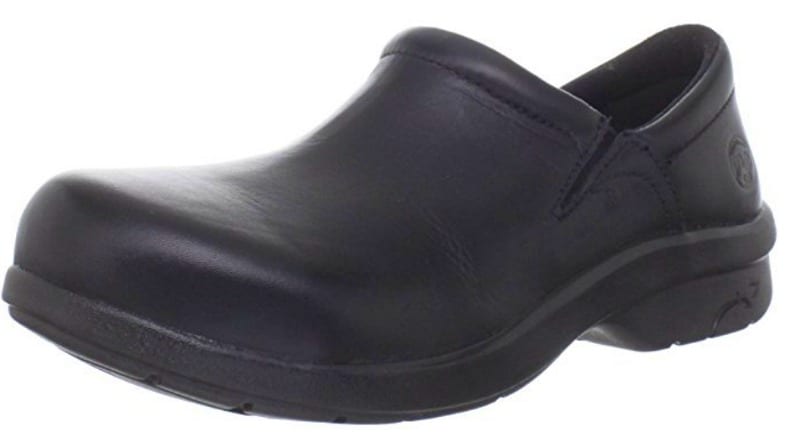 We recommend: Timberland PRO Newbury Slip-On
28. Vionic Slip-On
"I have wide feet and planta fasciitis, and I love Abeo and Vionic." –Melana K.

We recommend: Vionic Agile Kea Slip-On
29. Ahnu Comfort
"Anhu is good brand with great support and a comfy footbed." –Shelley D.

We recommend: Ahnu Karma Latitude Leather Ballet Flat or the Ahnu Serena Cork Sandal
30. Volatile Sandals
"In the summer, I live for Volatile shoes. They are cute and comfortable." –Regina J.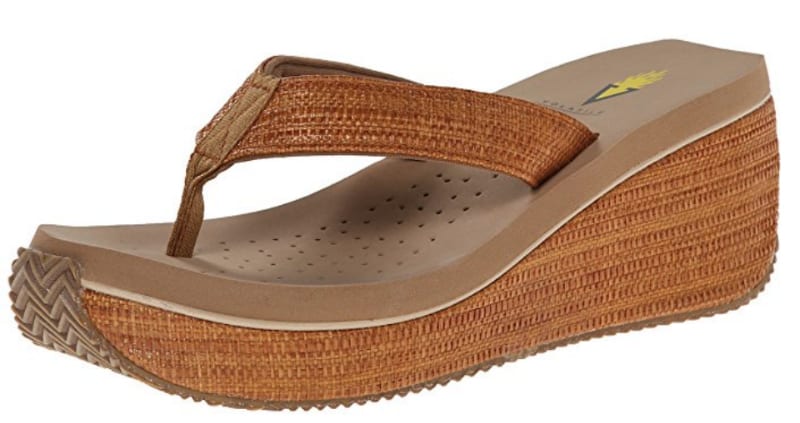 We recommend: Volatile Bahama Wedge Sandal
31. Birkenstock Bliss
"If weather is permitting, I go with Birkenstocks." –Karin B.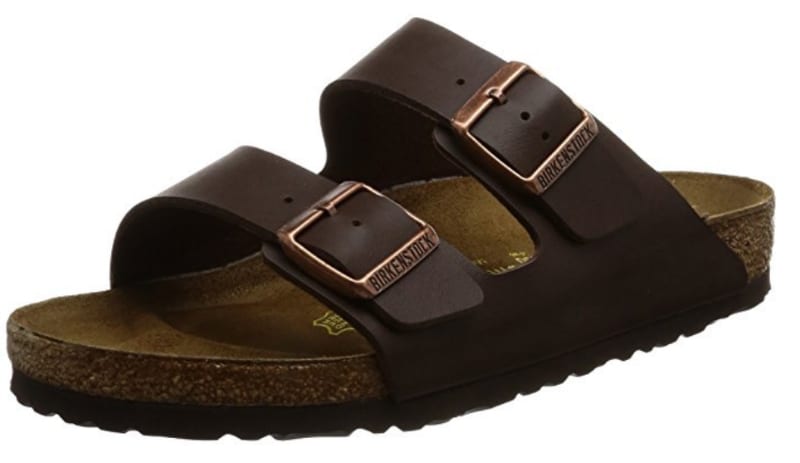 We recommend: Birkenstock Arizona Soft Footbed
32. Keen on All Keens
"Go out and experiement with different shoes because everyone has different feet. I buy Keens." –Tuesday D.

We recommend: Keen's Coronado Shoe or Bern Tall Boot (comes in wide leg, too) or the classic Whisper Sandal
33. Alegria Mule
"I really like the Alegria brand of shoes. They have really cute mules." –Amy G.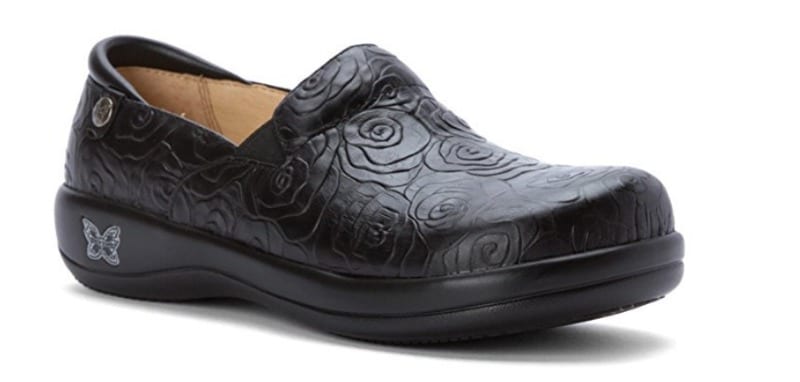 We recommend: Alegria Keli Professional
34. Vionic Sandal
"I just discovered Vionic. They are great sandals." –Michele H.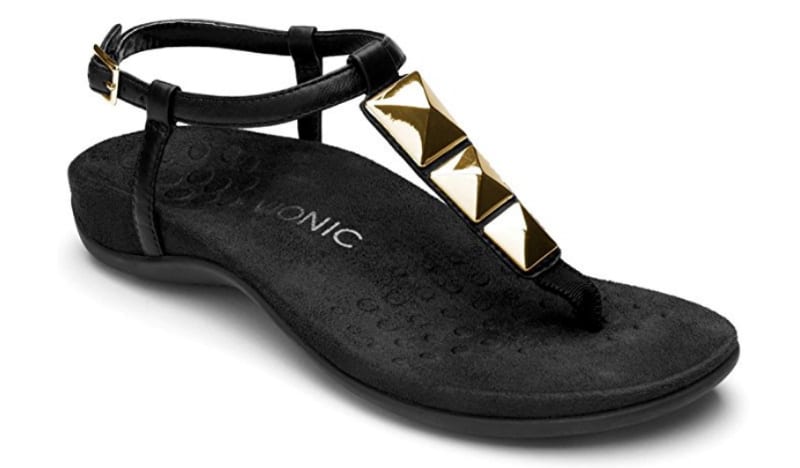 We recommend: Vionic Nala Arch Support Thong
35. White Mountain Wedge
"I love the shoes by White Mountain. I have bad ankles, and these wedges are more comfortable than any of my flats." –Jessica L.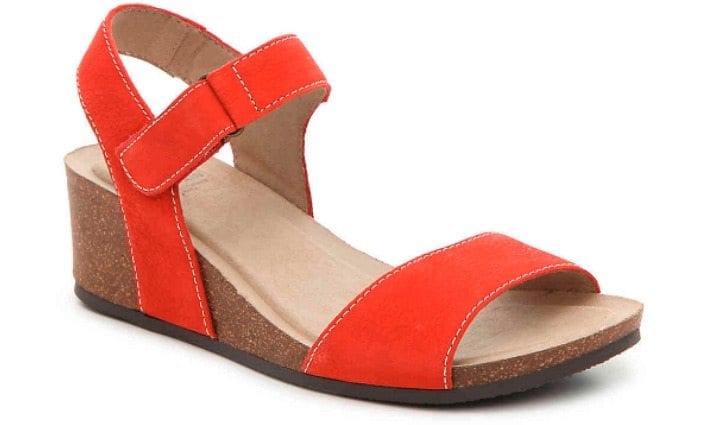 We recommend: Haines White Mountain Wedge Sandal
What are your favorite teacher shoes? We'd love to hear in the comments.