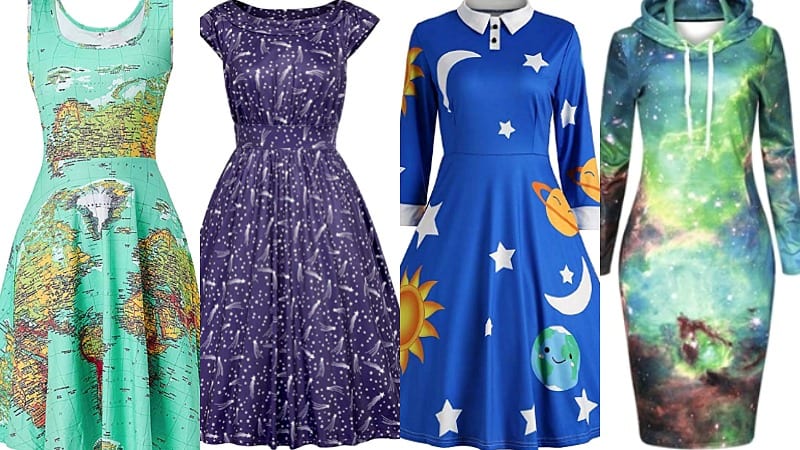 Ms. Frizzle from The Magic School Bus is serious #teachergoals. She's eccentric, dedicated, and compassionate. Best of all, she's known for her wild and wacky teacher dresses that have a way of making every classroom lesson fun and memorable.
So for those looking to improve their teacher-dress game, here are some of the most magical options, 100 percent Frizzle approved.
Just a heads up, WeAreTeachers may collect a share of sales from the affiliate links on this page. We only recommend items our team loves!
1. Show your love for space.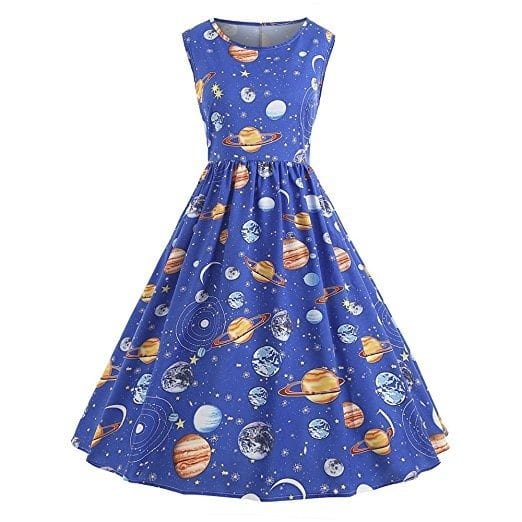 Nothing says Ms. Frizzle like a pattern of planets and asteroids. This is a must-have addition to any teacher wardrobe, whether it's for science class, astronomy day, or just for fun. If you're not into the sleeveless look for work, try pairing it with a light gray cardigan (a vital staple in any teacher's wardrobe).
Get it: Vintage Sleeveless Starry Sky Planet Dress
2. Add a great collar to your space dress.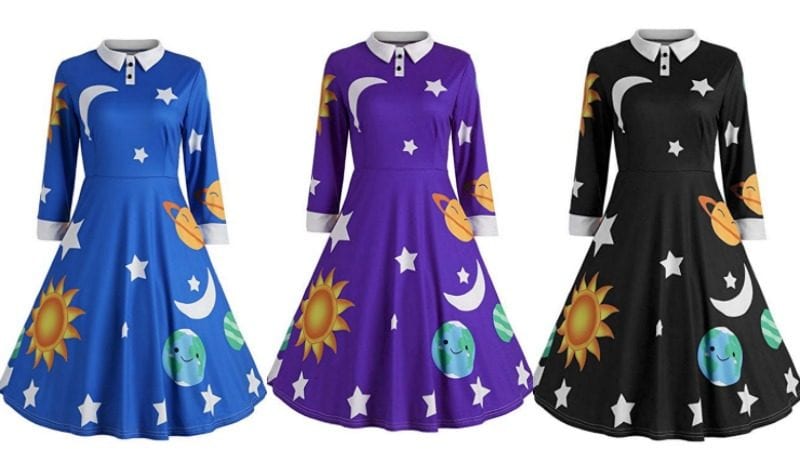 If you want sleeves with your dress, then you'll have three different awesome colors to choose from. The planet even has a smile on it!
Get it: Vintage Peter Pan Collar Planet Dress
3. Wear a dress and a hoodie all at the same time.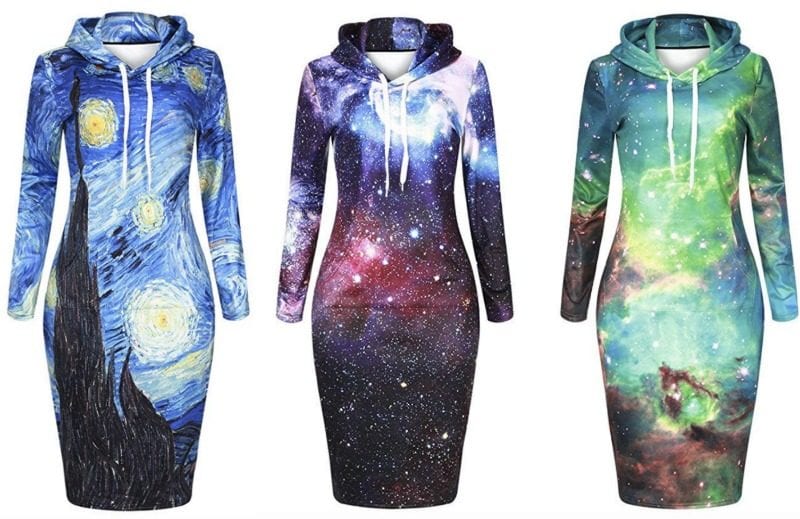 Yes, it is possible! This dress will definitely be comfortable. They have lots of cool patterns to choose from, including the three you see here.
Get it: Pullover Hoodie Fleece Dress
4. Be a walking geography lesson!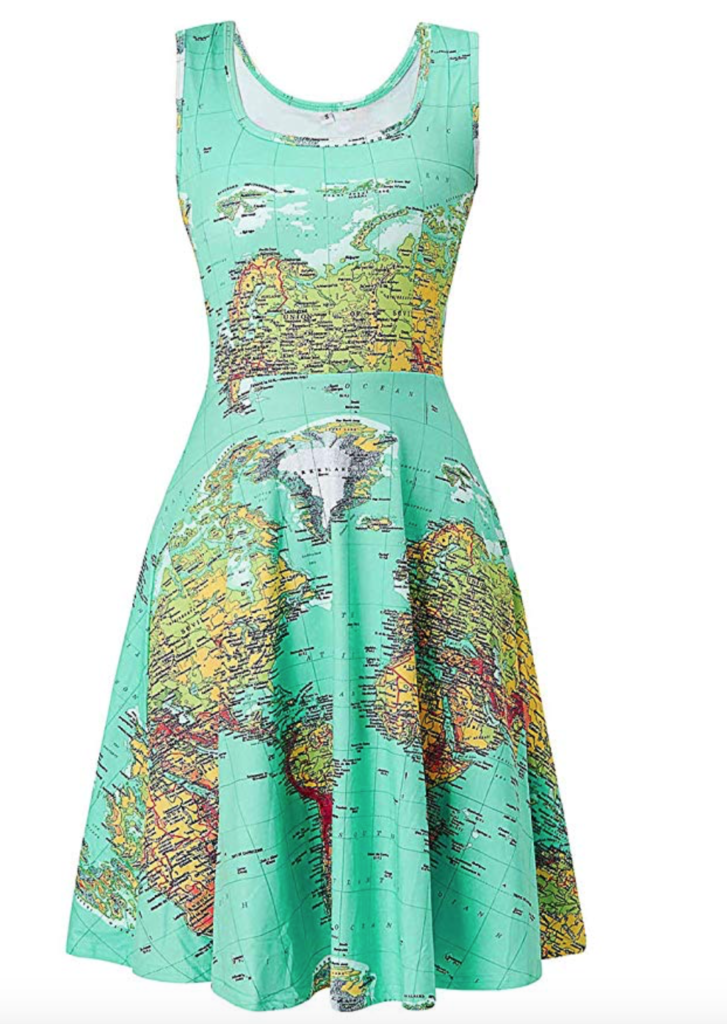 This map dress is pretty awesome. It'll pair great with a cardigan or jean jacket. The price is right, too!
Get it: Map Tank Dress
5. Show your love for birds.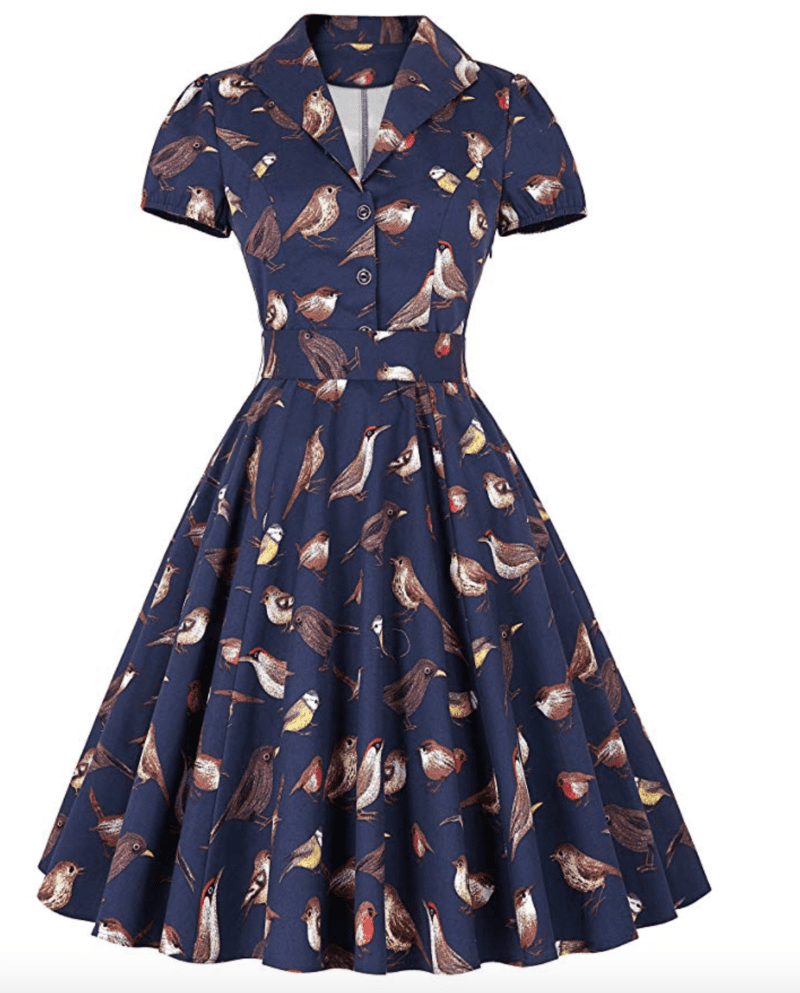 Birds are always a good choice for showing a little eclectic style. This dress has an adorable collar that's removable.
Get it: Vintage Bird Dress
6. Go for a vintage flair.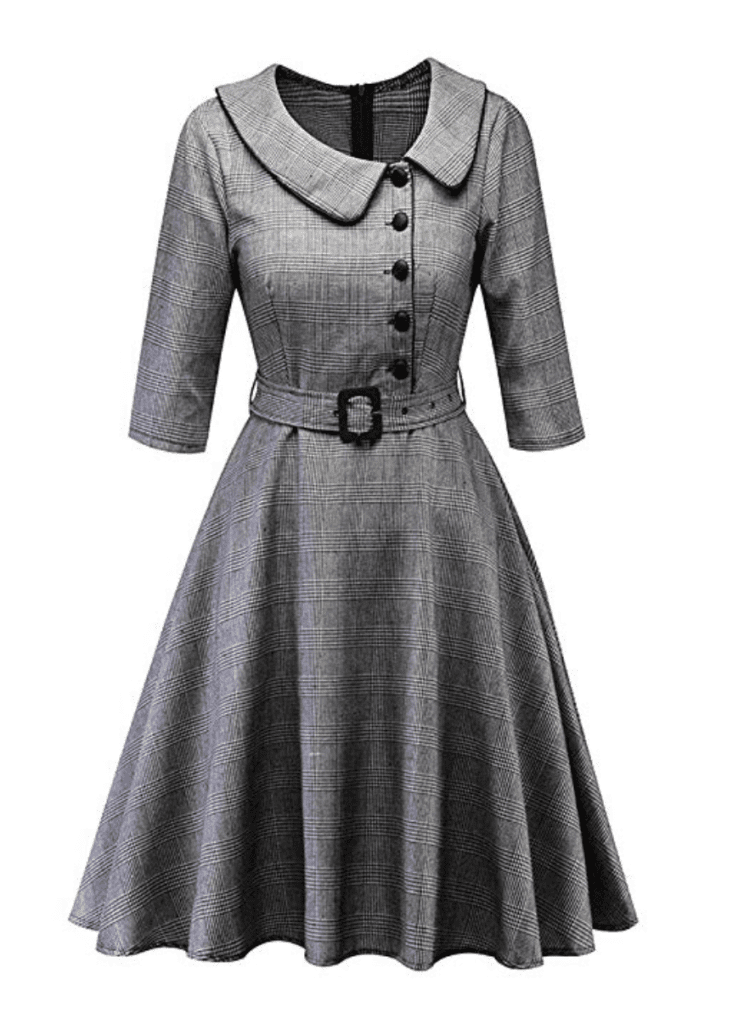 This is a classic teacher dress, and we're sure Ms. Frizzle would approve. This dress is versatile—great as an everyday outfit or for a special event.
Get it: Vintage Princess Plaid Collar Swing Dress
7. Add a little country to your look.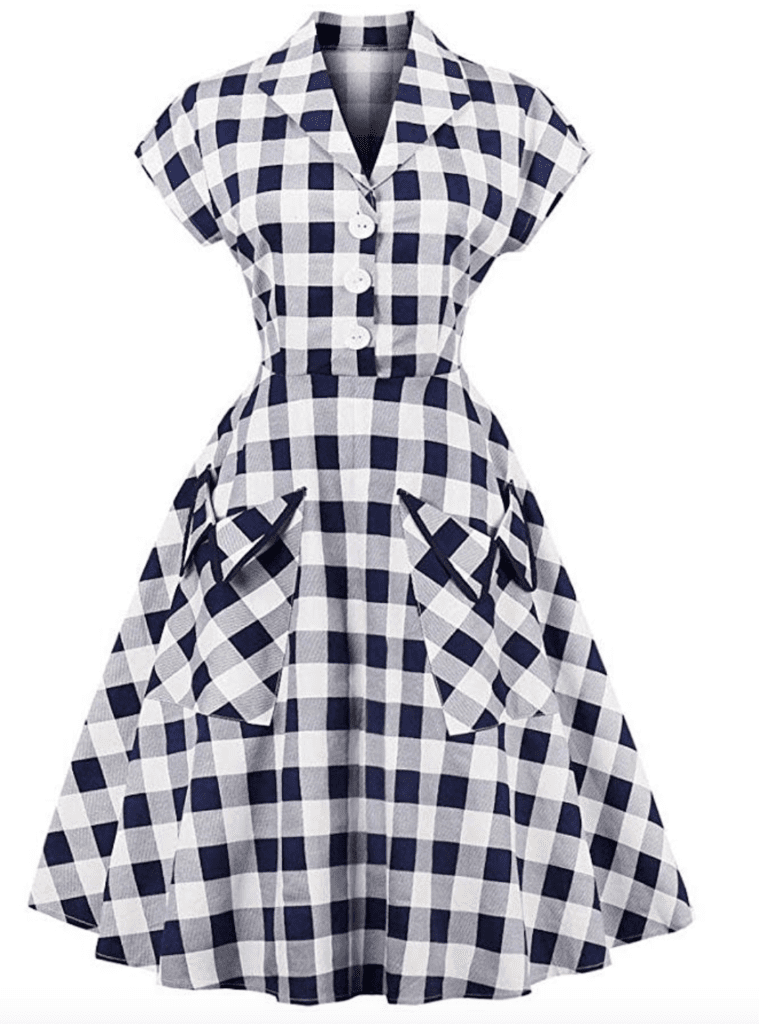 If Ms. Frizzle was going on a field trip to a dairy farm, then she'd definitely wear this dress. And the pockets are adorable!
Get it: Checkerboard Retro Midi Dress
8. Choose bright and happy.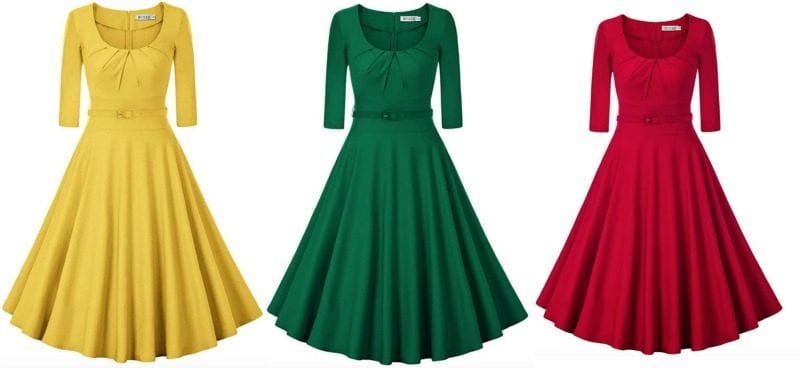 There are seven different colors to choose from! Any would be perfect with a set of short boots or a scarf.
Get it: 3/4 Sleeve Swing Dress
9. Get silly with this food-focused dress.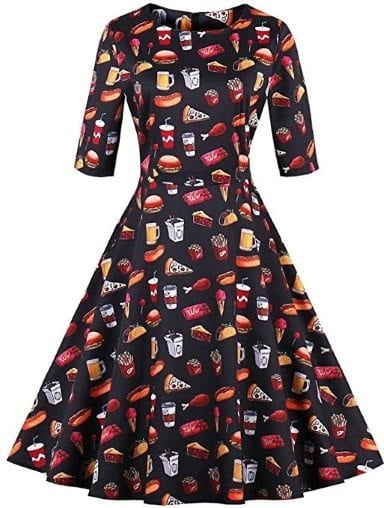 Will your students get hungry in class? Maybe. Will they forget you? Never. Would Ms. Frizzle be proud? Absolutely.
Get it: Vintage Hollywood Star Party Swing Dress
10. Support reading with your wardrobe.
I cannot get enough of this print from Lindy Bop. The shelves, mismatched book spines, lace doilies—it's perfect for English teachers, librarians, and literature lovers everywhere.
Get it: Book Print Swing Dress
11. Show off your DNA.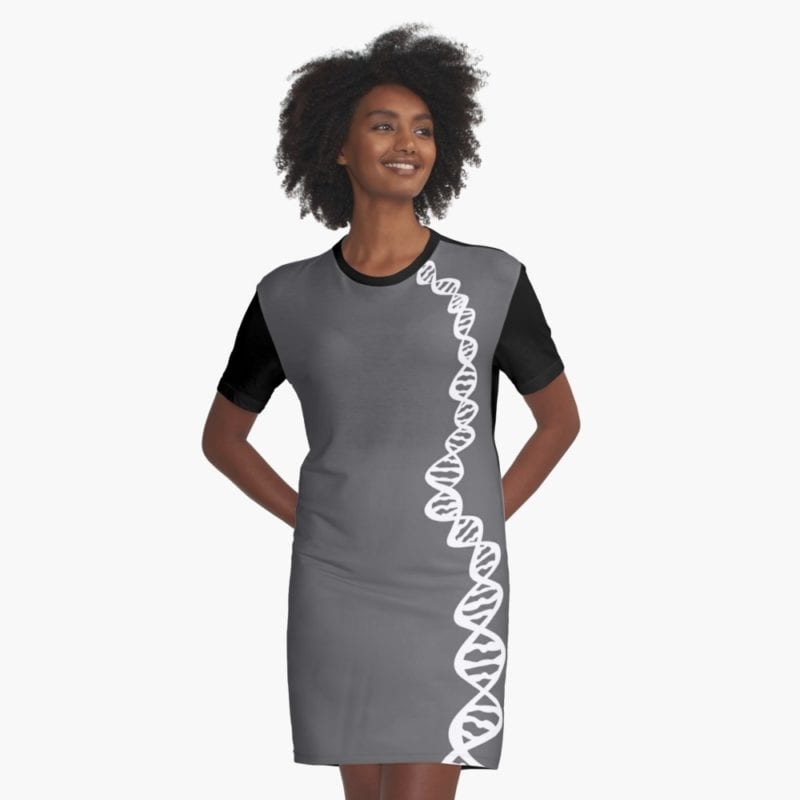 Dress up this T-shirt–style dress from RedBubble with tights and a pair of heels for a chic and comfortable classroom-ready look. Especially perfect for science, chemistry, and biology classes.
Get it: Graphic T-shirt Dress
12. Celebrate the weather.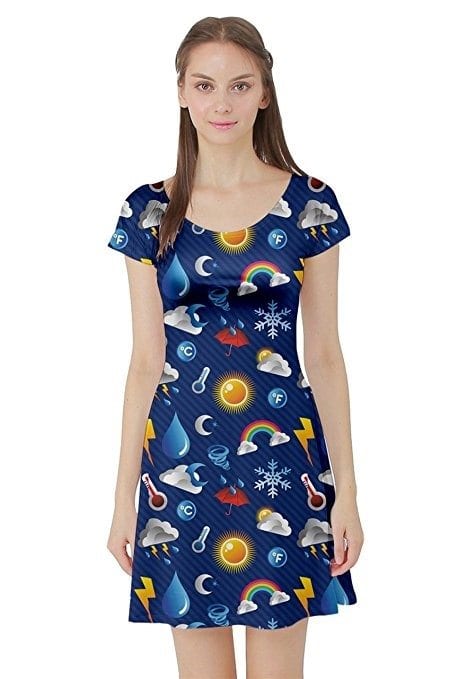 This fun and memorable pattern is exactly Ms. Frizzle's signature look. If it seems a little short for work, pair it with solid-color leggings—check out the choices from this great list.
Get it: Weather Short Sleeve Dress
13. Go wild with a dino dress.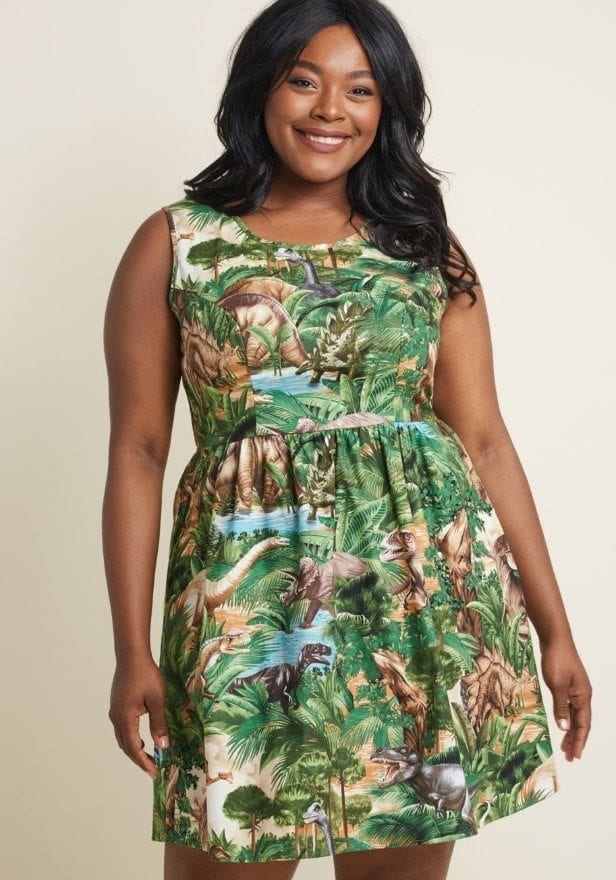 You don't need to teach science to obsess over—or wear—this dress. Dinosaurs! A natural color scheme! It's educational and fashionable.
Get it: Jurassic Dinosaur Print Dress
14. Stand tall in a giraffe dress.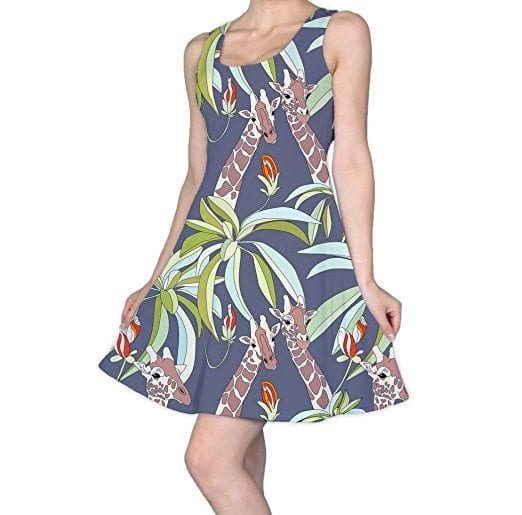 Can't take your class on a zoo field trip this year? No problem! This fun dress is perfect for elementary or science teachers—anyone who loves giraffes (so, basically, everyone). Pair with leggings and a sweater to complete the look!
Get it: Giraffes Summer Dress
15. Encourage your students to reach for the stars.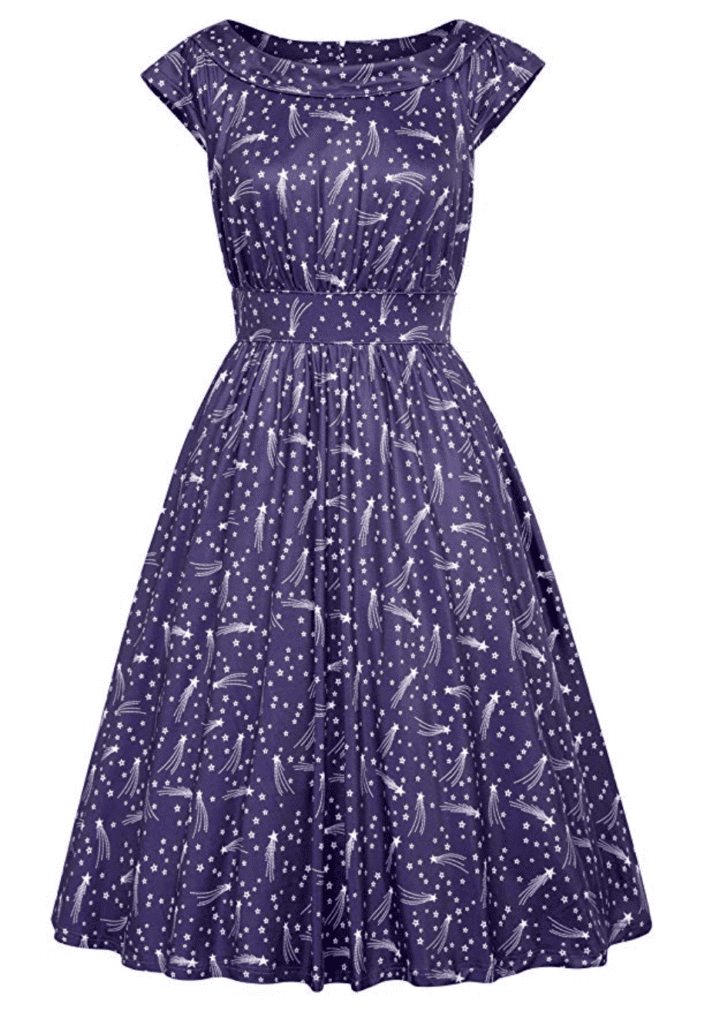 Space and constellation prints are a staple in Ms. Frizzle's closet. The capped sleeves and length make it a great option for school.
Get it: Vintage Star Party Dress
16. Make math fun.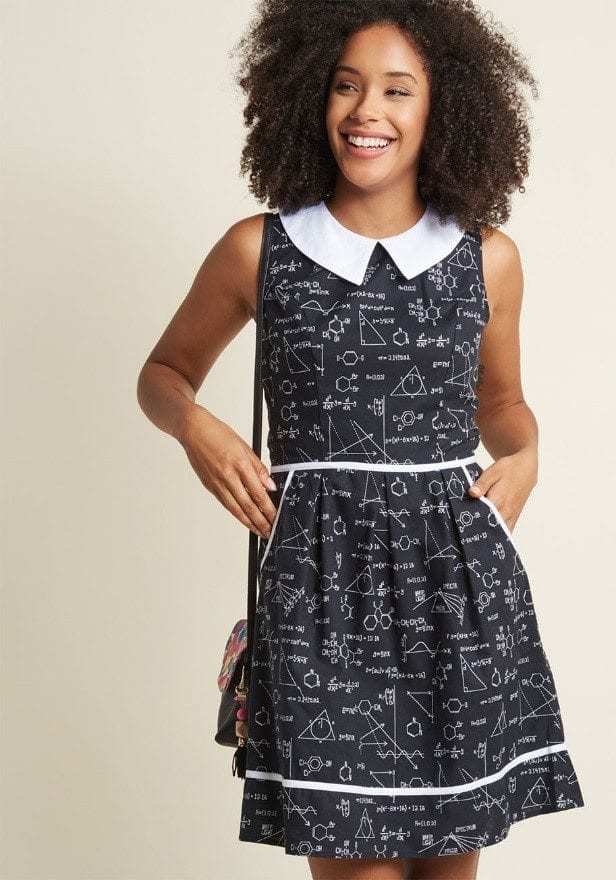 This one is pricier than some of the others, but I adore everything about it. The fit is slim and flattering, the print is nerdy and chic, and I can't resist the white collar—it's classic Frizzle.
Get it: All Eyes on Unique Science Dress
17. Try not to make the headlines.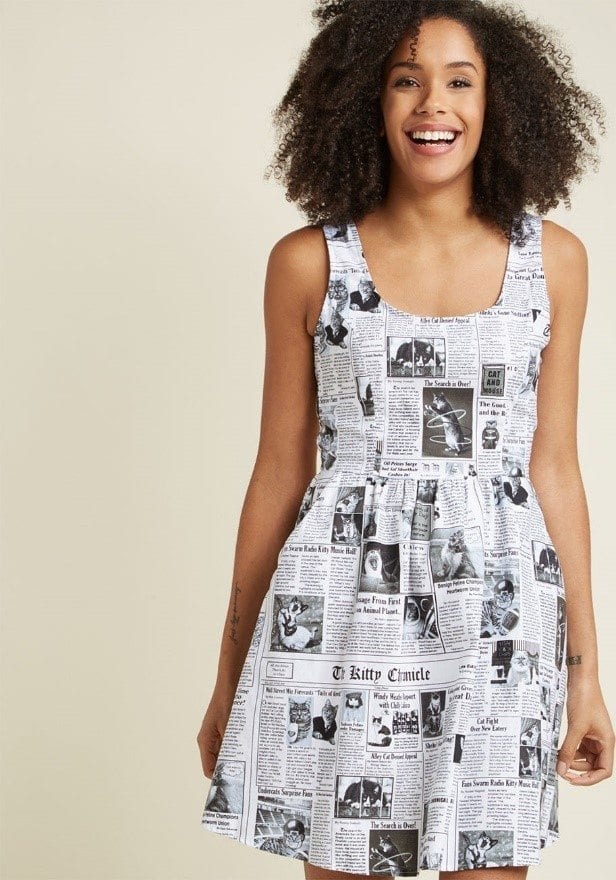 Teaching journalism? A rhetoric and composition class? Do you just love words—or cats? This Frizzle-perfect dress is guaranteed to make you the hottest news around.
Get it: Start Spreading the News Dress
18. Be bold with these graphic designs.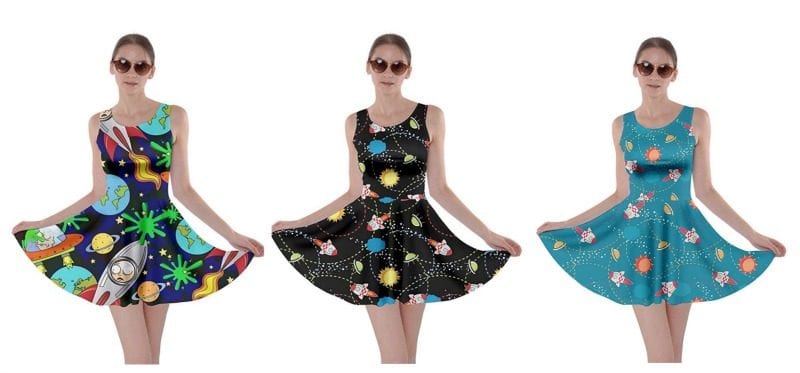 This one might be a little short, but just pair it with jeans and you're good to go. The price is definitely right for this one, and they have so many options to choose from, including space, clocks, dinosaurs, and Rick & Morty.
Get it: Rick Morty Ms. Frizzle Dress
19. Wear your apple for the teacher.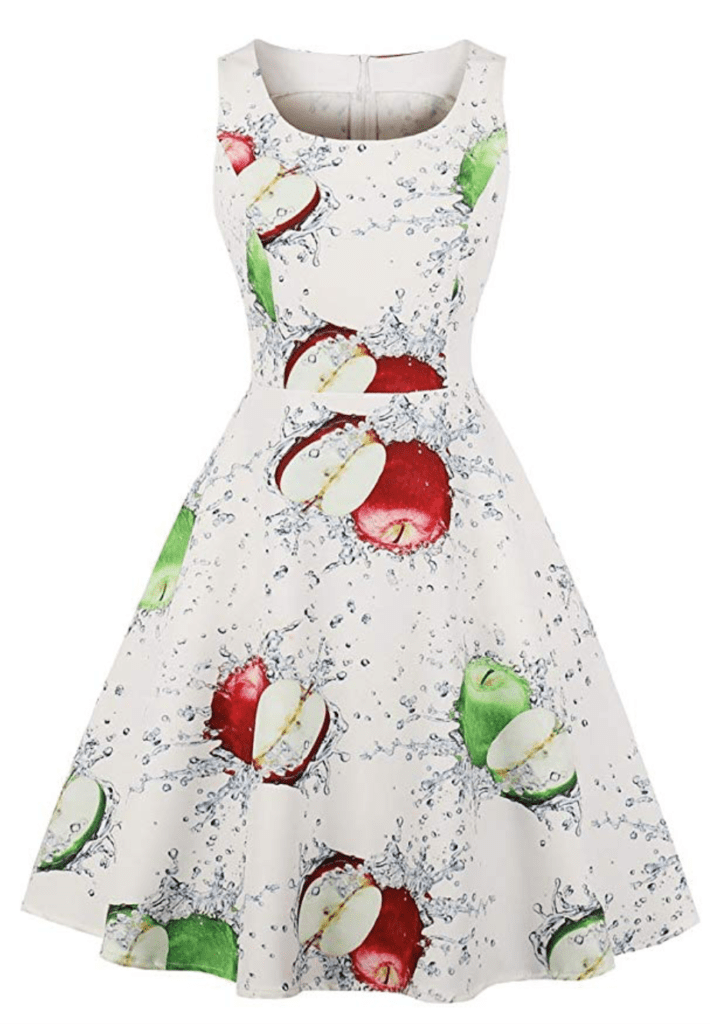 Apples are associated with teachers, and with this dress, you can embrace that association. It has great reviews, and there are several patterns to choose from.
Get it: Sleeveless Retro Apple Dress
20. Love animals? Try one of these.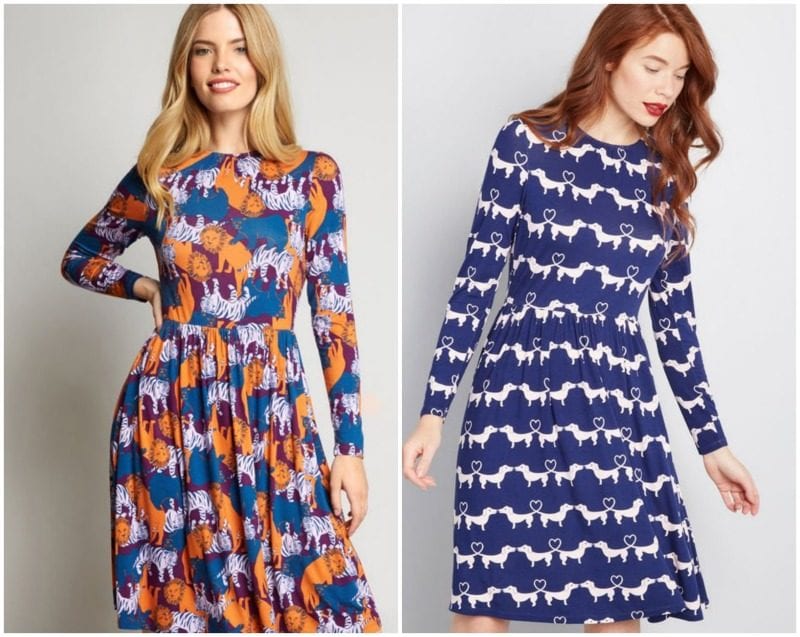 Ms. Frizzle loved animals and would probably sport either of these great designs. They're both available on ModCloth. For those of you who like sleeves, these dresses are perfect!
Get it: Yours Truly Long Sleeve Dress
21. It's always a good time for polka dots.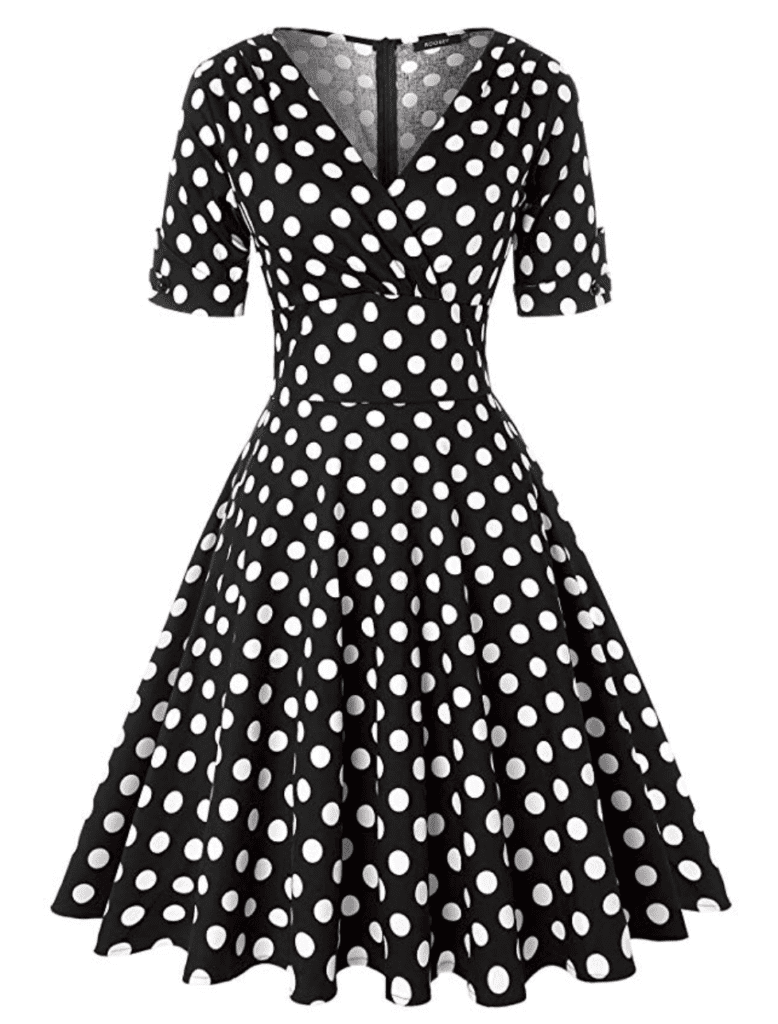 They never go out of style, and Ms. Frizzle would totally rock them. This affordable dress gets great reviews on Amazon.
Get it: Polka Dots Retro Swing Dress
What's your favorite Ms. Frizzle–inspired dress? Come and share in our WeAreTeachers Chat group on Facebook.
Plus, check out our favorite dresses with pockets!