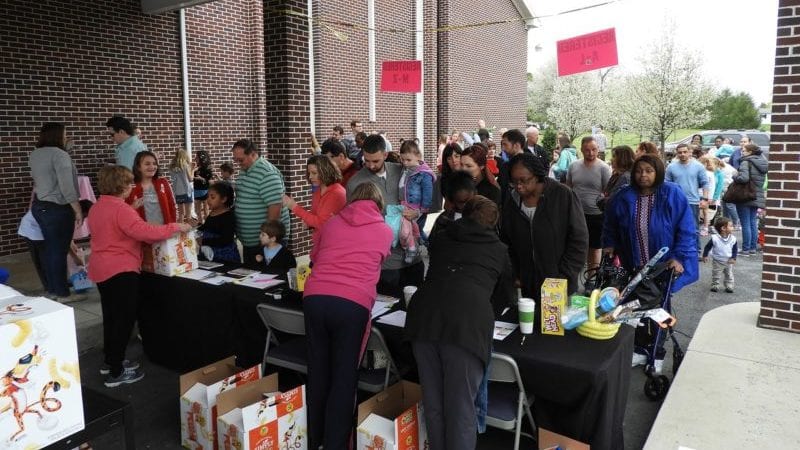 Are you interested in getting your students involved in service learning? The teachers we've talked to agree that the key to making service learning work is to encourage students to come up with their own project idea—or find one that they truly support—and to connect that project to the curriculum in multiple ways. To inspire you, here are seven cool service learning projects that teachers have shared on our site:
1. Invite students to research a local landmark, such as a historical site or community park.
After researching the history of the site and touring it in person, encourage students to brainstorm ways your class could improve the landmark for visitors while maintaining its historical integrity.
2. Sponsor a service learning craft club.
Members can put their talents to work making decorations for school events as well as for the wider community. Invite club members to share any special skills—such as sculpting or needlepoint—with the rest of the group.
3. Make measurement practice meaningful.
Have students put together coffee, tea, or hot chocolate mix for local workers who make a difference in your community, such as nurses, firefighters, or police officers.
4. Beautify your school.
Encourage students to study the origins and key players of an artistic movement, such as street painting, and then inviting kids to create their own works of art inspired by the movement.
5. Take your recycling program to the next level.
Ask students to create video or audio podcasts discussing the importance of recycling and waste reduction. Post the podcasts on your school website for the wider community to learn from.
6. Study the art and culture of an impoverished nation or one that is in crisis.
Invite students to make their own artwork inspired by that country, then auction off the pieces and donate the proceeds to a charity in the struggling nation.
7. Start a gardening project with a younger classroom.
Have your students take the lead on planning and researching the garden and then presenting the information to the younger kids. Your students will learn leadership skills in addition to creating a spot to promote relaxation and nutrition at your school.
Question for you: What kind of service learning projects do you do in your school?