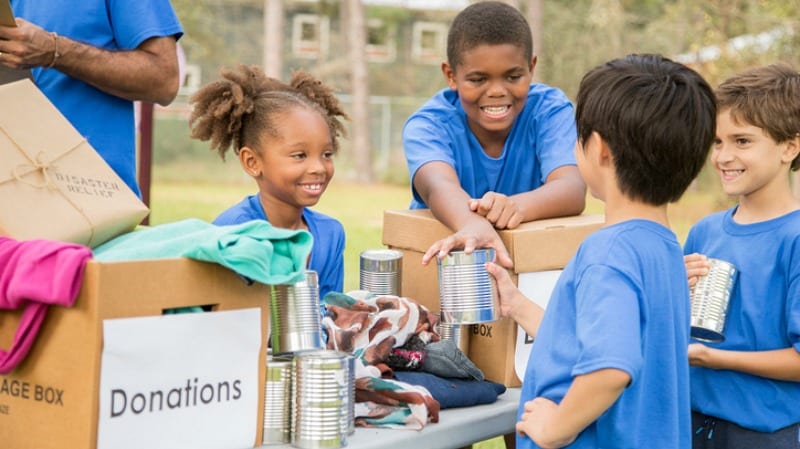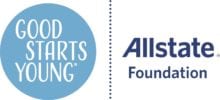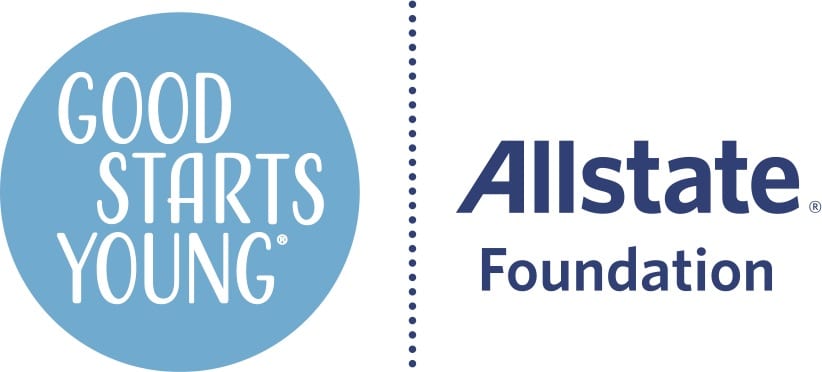 The Allstate Foundation supports in-school and after-school programs that empower young people with social and emotional skills to build character and transform lives. Learn more >>
More
There's no doubt about it: Volunteering matters. The social and emotional learning skills that come with volunteering are essential to kids' development and lifelong success. That's why many states require volunteer hours for high school students. It's even better to start early; young children learn kindness along with responsibility when they volunteer with their families.
Finding opportunities for volunteering with children and teens isn't as hard as you might think. To begin with, explore these ideas for elementary, middle, and high schoolers. Then, check out the list below for national and local openings.
Teachers, you can help your students create volunteer projects by signing up with WE Volunteer Now, sponsored by The Allstate Foundation. You'll be entered for a chance to earn a $250 grant to use toward your students' volunteer campaign! In addition, you'll get access to the WE Schools curriculum. It's designed to help you introduce global issues to students while inspiring them to take action for change.
Volunteering Opportunities With National Organizations
Throughout the United States, these organizations welcome families volunteering with children and teens.
Plant trees and make the world a greener place.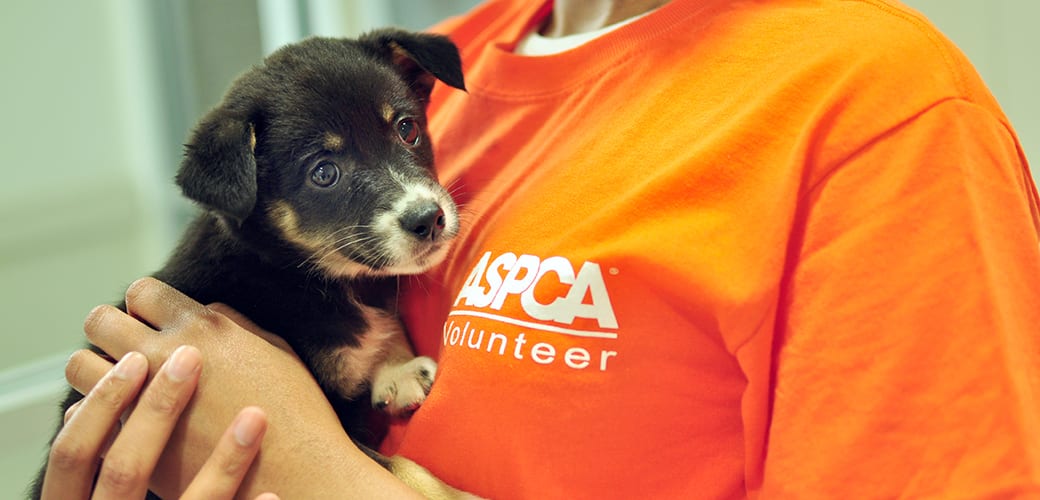 Source: ASPCA
Help care for animals in need.
Collect books of all kinds to send to needy schools and students in Africa.
Choose an existing campaign or create your own, and join a global movement for good.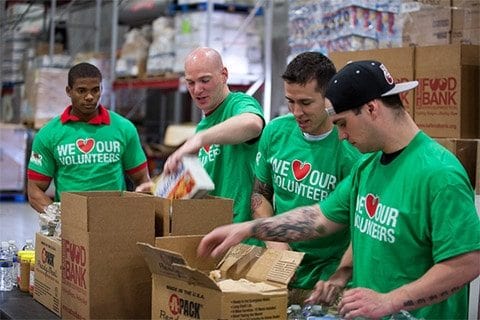 Source: Feeding America
Find a local meal program that needs your help or work to raise awareness of food insecurity.
Locate a food pantry, soup kitchen, or meal program looking for volunteers.
Inspire young girls to better self-confidence with running skills.
Travel overseas to help those in need.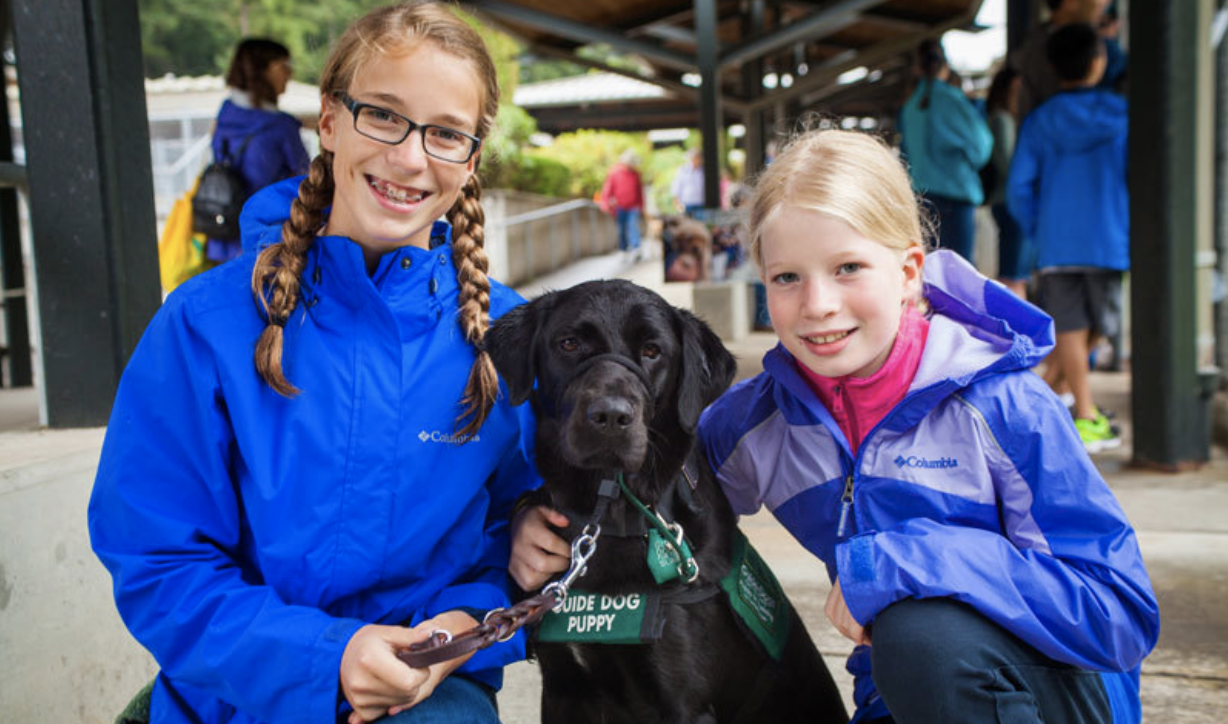 Source: Guide Dogs for the Blind
Train or foster guide dogs or help with administrative tasks.
Build new homes alongside the families who will live in them, no construction experience necessary.
Volunteer at a local animal shelter or foster animals in your home.
Host a book drive, advocate for literacy, or be a reading mentor.
Deliver hot meals to seniors and make their day happier and healthier.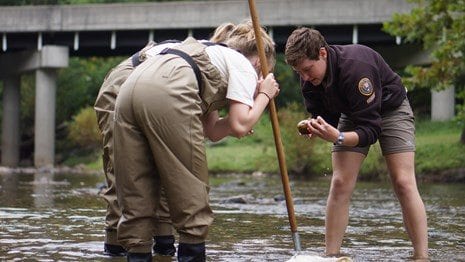 Source: National Park Service
Help with park maintenance or work with visitors to make their experience a great one.
Write letters or assemble care packages for troops overseas.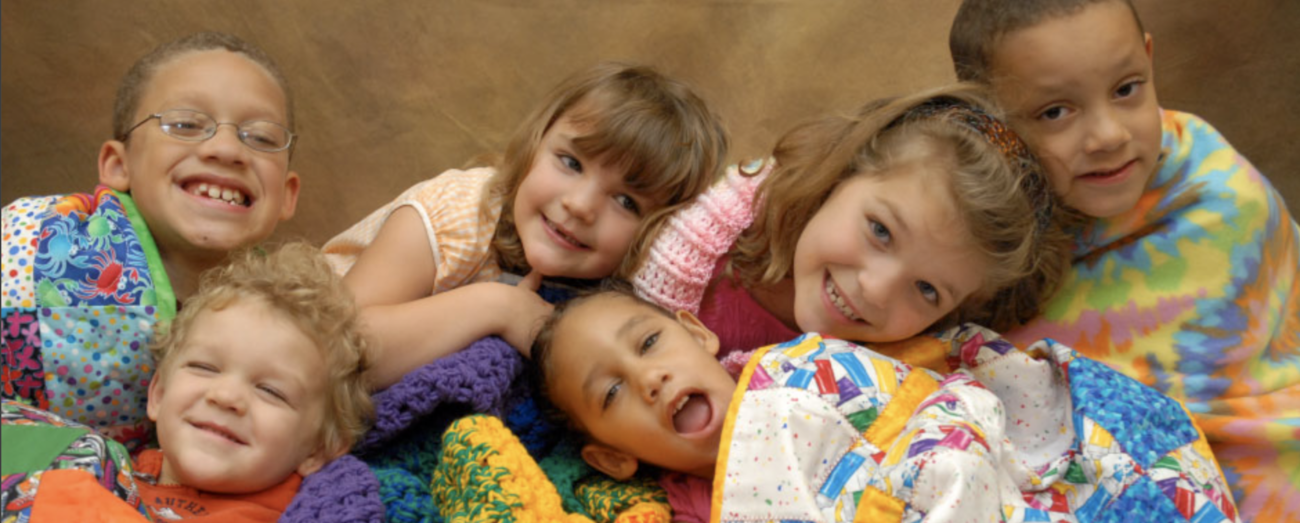 Source: Project Linus
Make security blankets for children in hospitals.
Help with a variety of activities, such as organizing a blood drive or helping with disaster relief.
Provide comfort for out-of-town families with sick children in hospitals nearby.
Work with people with intellectual or physical disabilities while they achieve their athletic dreams.
First certify your own dog as a therapy dog, then visit hospitals, nursing homes, and more.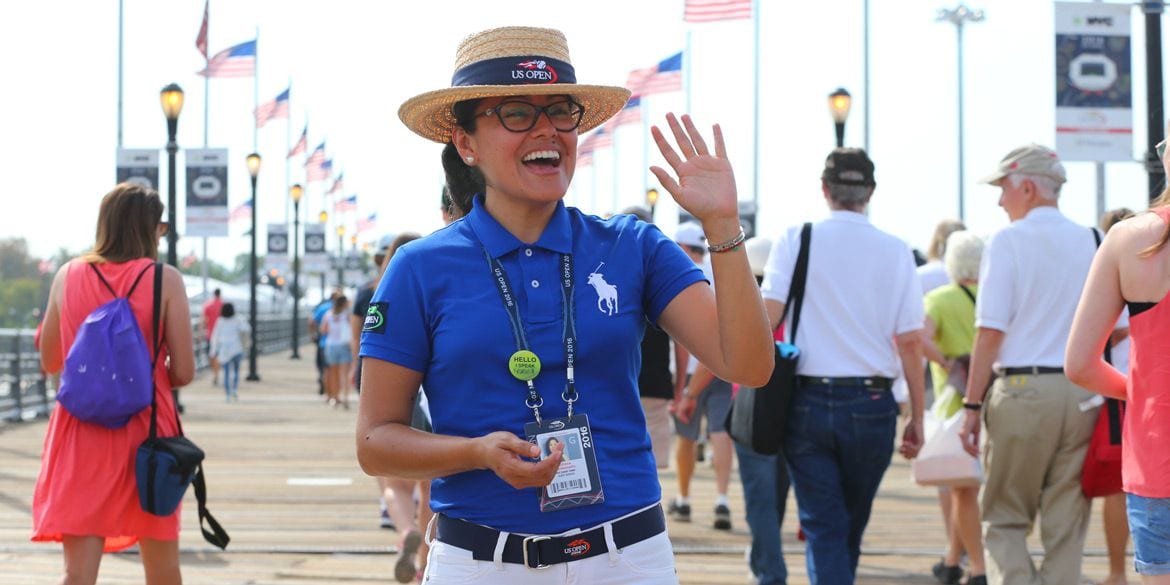 Source: USTA
Give your time to help local and national tennis tournaments run smoothly.
Head overseas and make a difference in an underprivileged community.
Source: WE Volunteer Now
Organize a campaign to help take action on a cause of your choice in your community.
Coach a sport, lead a class, or work behind the scenes.
Find a local volunteer opportunity you can be passionate about.
Volunteering Opportunities by State
Every local community has plenty of opportunities for children and teens to volunteer. VolunteerMatch is an excellent site for finding local organizations that need help. Many states have volunteer resource pages, too. If available, we provided those links below. We've also highlighted a place in each state where we love to volunteer and think you and your kids would too. It's time to get out and make a difference!
Help organize donations for Free2Teach's shop full of free items to help teachers in Madison County.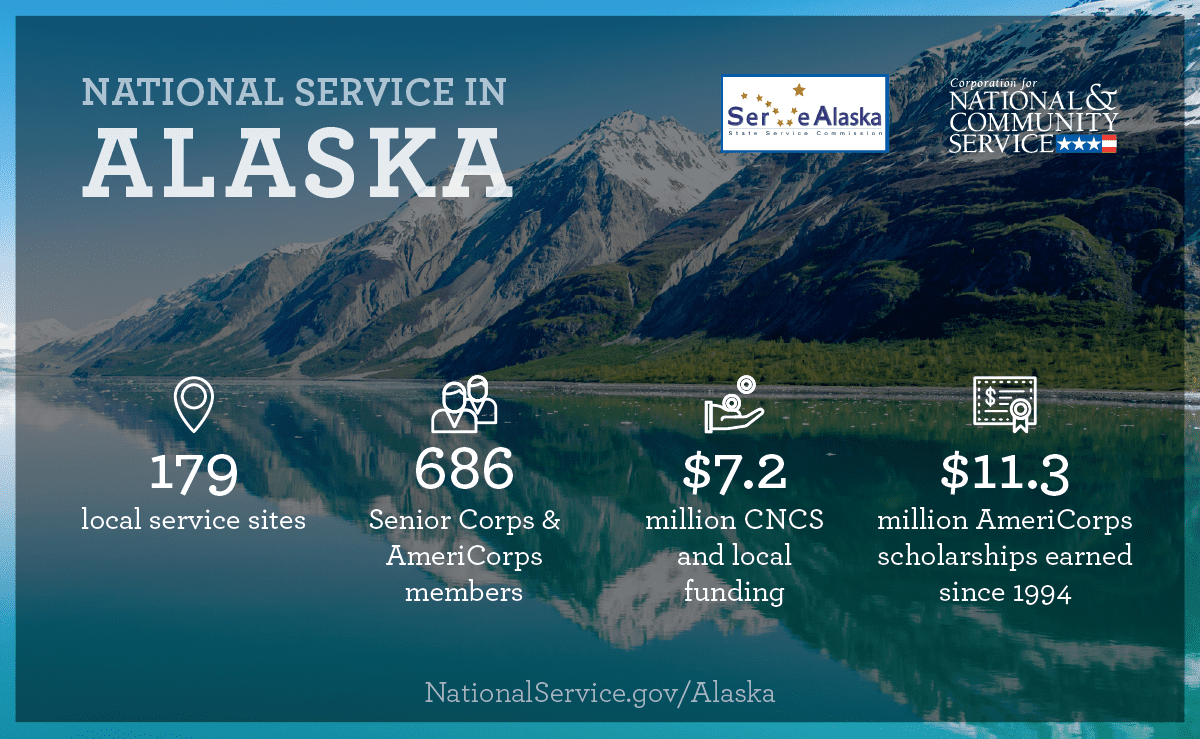 Source: Commerce Alaska
Volunteer with The Alaska Center and take action for conservation issues affecting Alaska.
Families Giving Back encourages families with kids to join them in projects around Phoenix.
Arkansas
Teens ages 14 and up can make a difference at Arkansas's Children's Hospital in Little Rock.
Tutor homeless students in Southern California's School on Wheels program.

Source: Volunteers for Outdoor Colorado
Colorado
Families and teens are welcome at Volunteers for Outdoor Colorado. Enjoy the great outdoors while helping to protect it.
Connecticut
Riverfront Recapture in Hartford works to connect people with the Connecticut River. They love youth volunteers to help with events and maintenance.
Teen volunteers are welcome at Brandywine Zoo in Wilmington. You can work with guests or animals (depending on your age).
runDisney arranges themed running events at Disney parks in Orlando. Volunteers are always needed to help with event management.
Georgia
Get your hands dirty with Trees Atlanta. They hold tree-planting and maintenance sessions every Saturday around the city.
Hawaii
Share your aloha when you spend time "talking story" with kūpuna (seniors) at Lunalilo Home in Oahu.
Get involved with the Boise Bicycle Project, which repairs and distributes bikes to those who need them.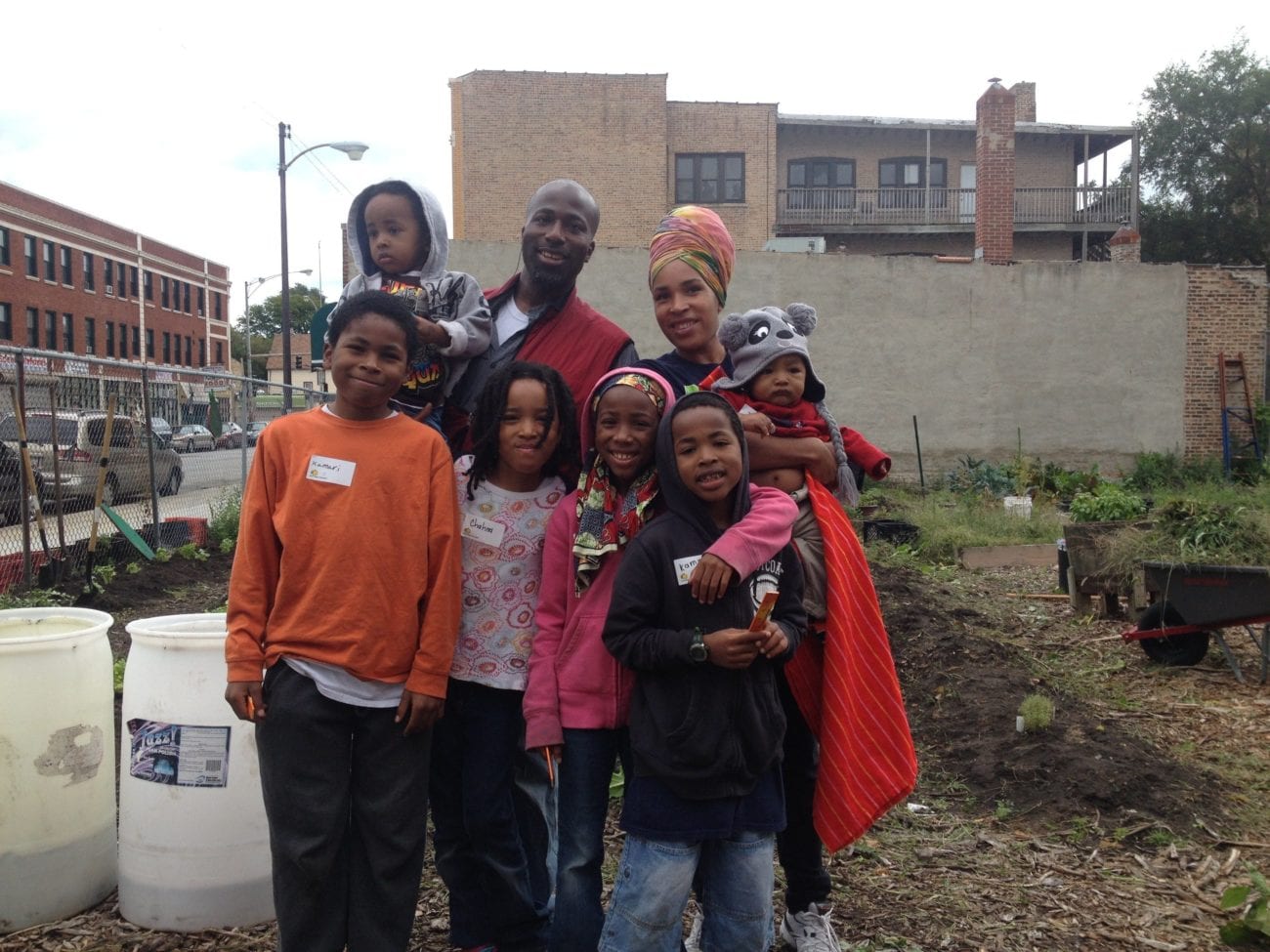 Source: Honeycomb Project
The Honeycomb Project hosts family volunteer events in Chicago. They fill up fast, so be sure to sign up early.
Bring history to life! Kids ages 10 through 18 can portray a historical character at Connor Prairie outside of Indianapolis.
Teen athletes can give back with Courage League Sports throughout Central Iowa.
KindCraft plans monthly events in Kansas City perfect for families volunteering with children.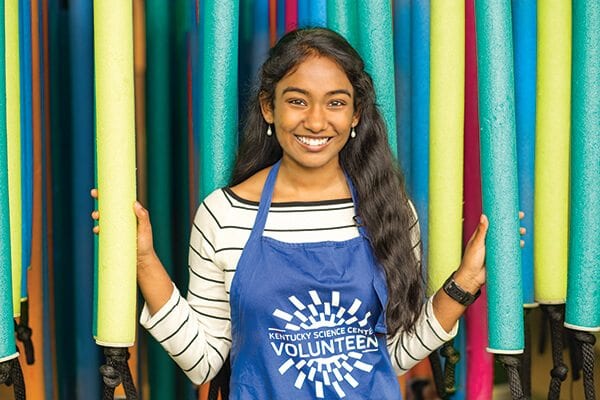 Source: Kentucky Science Center
Kentucky
Teens age 13 and up can volunteer at the Kentucky Science Center in Louisville.
Nature-loving teens can become Jr. Naturalists at the Audubon Louisiana Nature Center. They also offer animal and eco-based experiences for younger kids.
Portland Trails volunteers help maintain trails, including those for hiking and biking.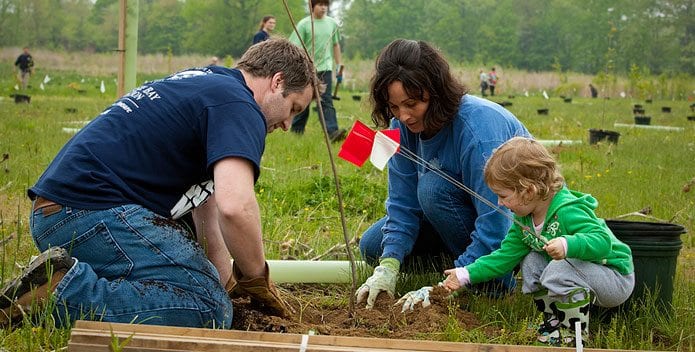 Source: Chesapeake Bay Foundation
The Chesapeake Bay Foundation has a variety of projects available for those volunteering with children.
Bring kids ages 5 and up to the Cradles to Crayons Giving Factory in Boston. There, you'll assemble supplies and clothes for needy kids in the area.
Gleaners Food Bank allows kids as young as 5 to help prepare food for those who need it. At the same time, they teach kids about nutrition and hunger issues.
VEAP, based in Bloomington, welcomes youth volunteers in their food warehouse.
Teens ages 14 and up can volunteer at the Mississippi Children's Museum in Jackson.
Missouri
Missouri Botanical Garden offers a network of teen programs as well as some for elementary-age students.
Montana
The Montana Wilderness Association gives teens a chance to learn about land stewardship.
Omaha's Henry Doorly Zoo & Aquarium welcomes volunteers as young as fourth grade.
Kids ages 14 and up can volunteer at Springs Preserve, outside of Las Vegas, where they'll help maintain the grounds and engage guests.
At the Children's Museum of New Hampshire in Dover, youth volunteers help with guests and special events.
Anyone who loves to color can participate in Color a Smile. First, print a coloring page from their site. Then, color it however you like and send it in. They'll deliver it to senior citizens, troops overseas, or anyone who needs a smile.
Lovers of southwestern history can volunteer at El Rancho de las Golondrias in Santa Fe.
The Youth Empowerment Program of Puppetry Arts enriches lives with unique events.
Interested in pursuing a career in medicine? Join the Rex Healthcare VolunTEEN program to gain practical experience in a medical setting.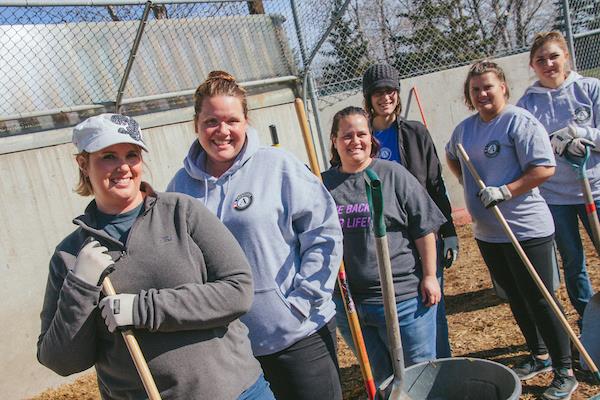 Source: Workforce North Dakota
The State Historical Society of North Dakota provides volunteers to historic and cultural sites around the state.
Kids ages 13 and up can volunteer at Stepping Stones in Cincinnati. Here, they'll help improve the lives of those with disabilities.
Oklahoma
STEM lovers in grades 7 through 12 can join the Teen Apprentice Program at Science Museum Oklahoma.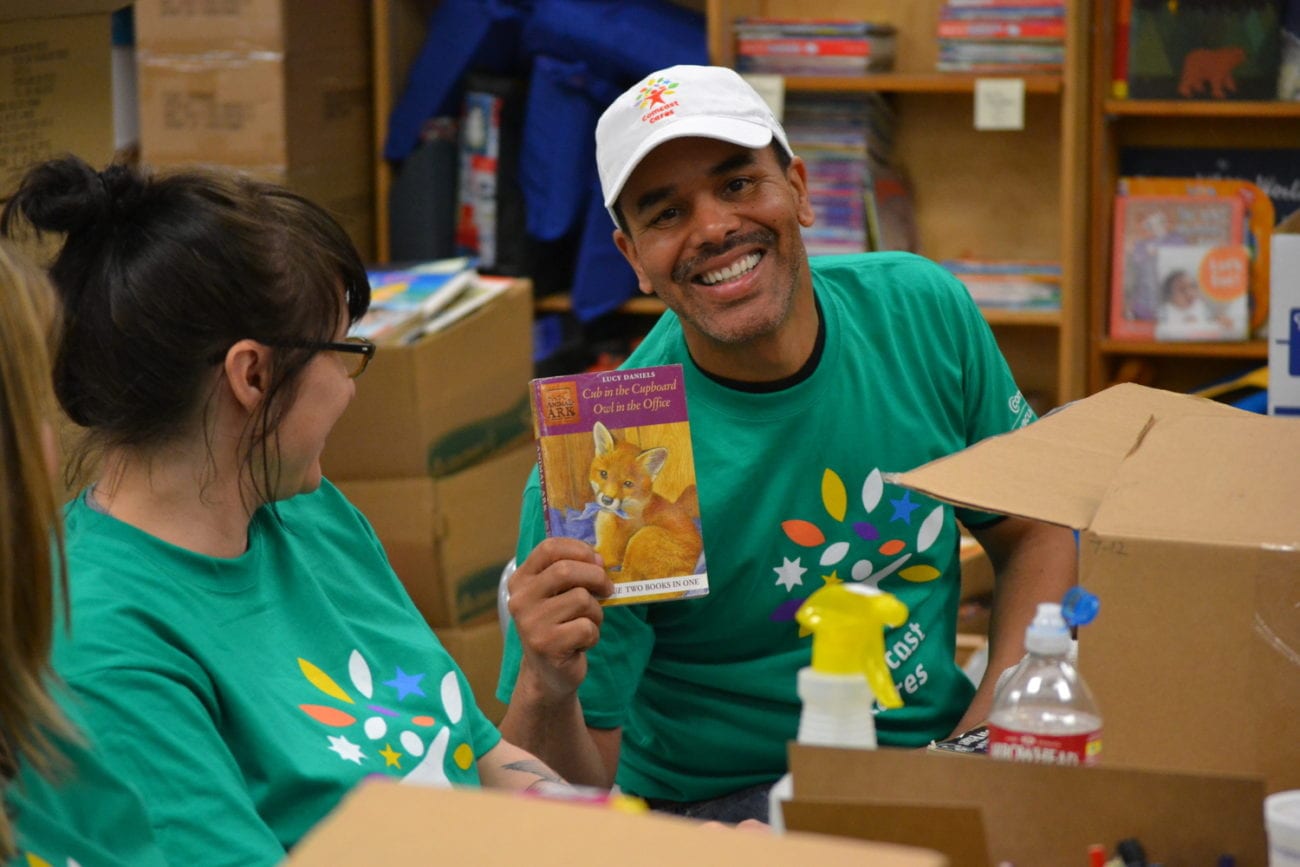 Source: Children's Book Bank
At the Children's Book Bank in Portland, kids ages 6 and up can work alongside their families. Volunteers help sort and repair kids books to deliver to needy classrooms.
Kids ages 4 and up can join their families at Pittsburgh's FosterLoveProject, where they'll help prepare items for foster kids.
Rhode Island
Student ambassadors for Clothes to Kids of Rhode Island coordinate clothing drives among their peers.
South Carolina
The Charleston Animal Society's youth volunteer programs are available to kids as young as 7.
South Dakota
Teens help guests learn through play while volunteering at the Children's Museum of South Dakota in Brookings.
Tennessee
If you've completed one year of high school science, then apply to volunteer at the Tennessee Aquarium in Chattanooga.
Texas
Mission Accomplished's Operation Clean Clothes in Austin washes clothes for the homeless. Teens and families volunteering with children are welcome.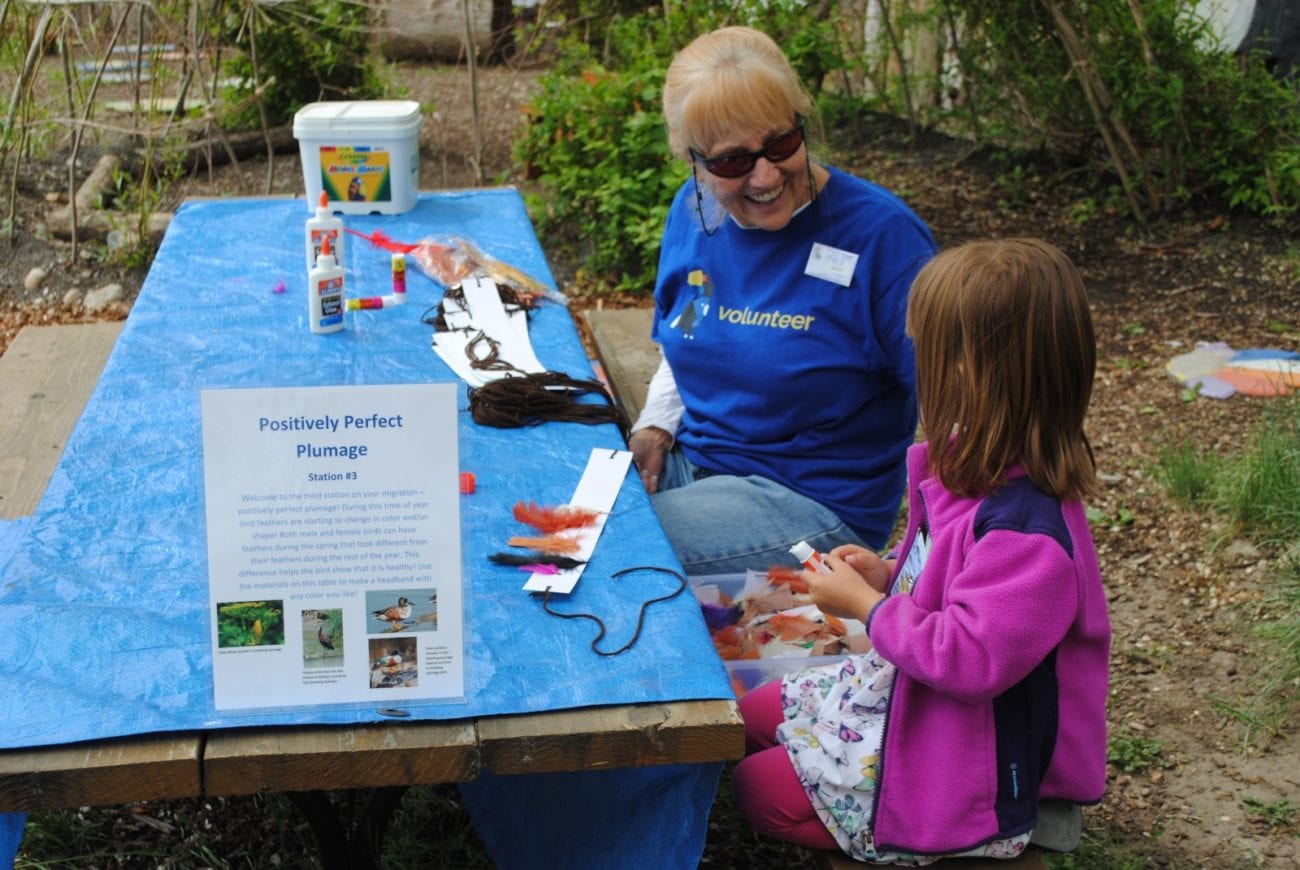 Source: Tracy Aviary
Love birds? Youth and family volunteer opportunities are available at the Tracy Aviary in Salt Lake City.
Older teens can volunteer their time at the ECHO aquarium and science center in Burlington.
Teens and families volunteering at Housing Families First in Richmond help support homeless families.
Washington
Northwest Harvest works to provide hunger relief throughout Washington. Their multiple locations welcome those volunteering with children.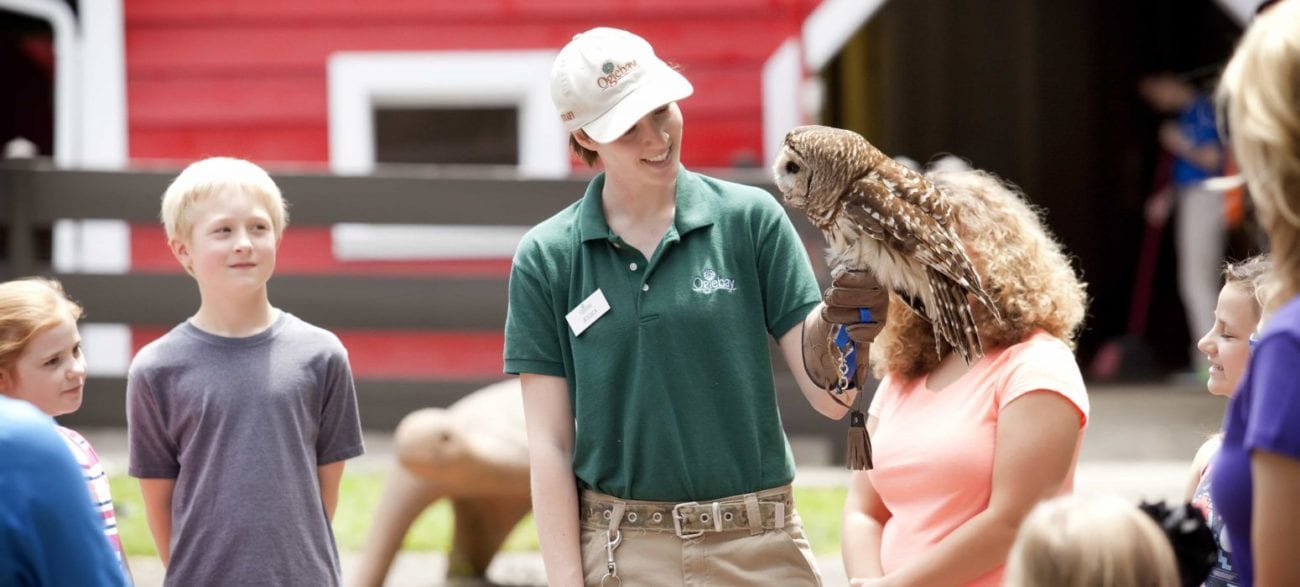 Source: Good Zoo at Oglebay
Seventh graders and older can help with the daily responsibilities of running the Good Zoo at Oglebay.
Toddlers and Kids on a Mission in Milwaukee is dedicated to families volunteering with children.
Youth volunteers are welcome at Cheyenne Frontier Days, where the organization hopes to recruit supporters for life.
No matter what volunteer program you choose for your students, be sure to sign up with WE Volunteer Now, sponsored by The Allstate Foundation. You could receive a $250 grant to use toward your students' volunteer campaign!