Fifth graders are on the brink of adolescence. They are curious, capable, and ready to tackle the world. With that in mind, we've gathered together learning links and fun activities that will help them build skills in literacy, math, science, and social studies—plus some just for fun! This list of 5th grade websites and activities is something kids can easily do at home with their families. 
Want more 5th grade websites and activities sent to your inbox every week? Sign up for the newsletter!
Just a heads up, WeAreTeachers may collect a share of sales from the links on this page. We only recommend items our team loves!
Language Arts Activities
Read, read, read!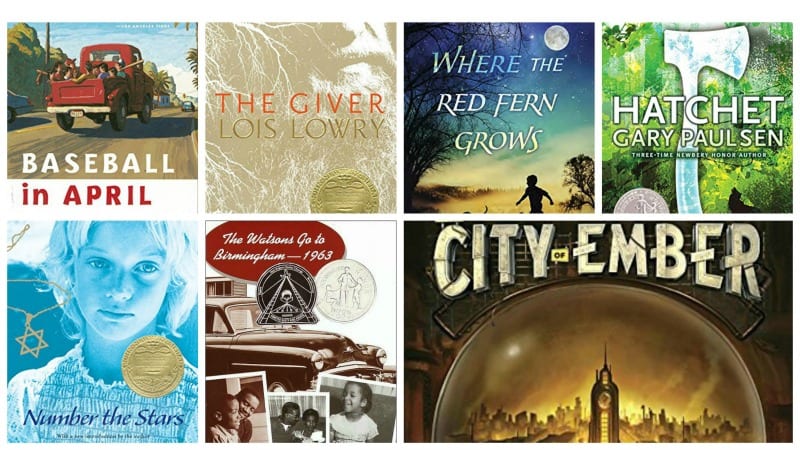 Three classics that 5th graders cannot leave elementary school without first reading are Bridge to Terabithia by Katherine Paterson, Esperanza Rising by Pam Muñoz Ryan, and The Giver by Lois Lowry. For more, check out more of our Favorite Books to Teach in Fifth Grade.
Listen to reading. 
Most people love to listen to stories—even big kids! Luckily, during this period of school closures Audible is offering free audiobooks for kids. Check out titles like Interview With the Robot, White Fang or Harry Potter. 
Master the art of letter writing.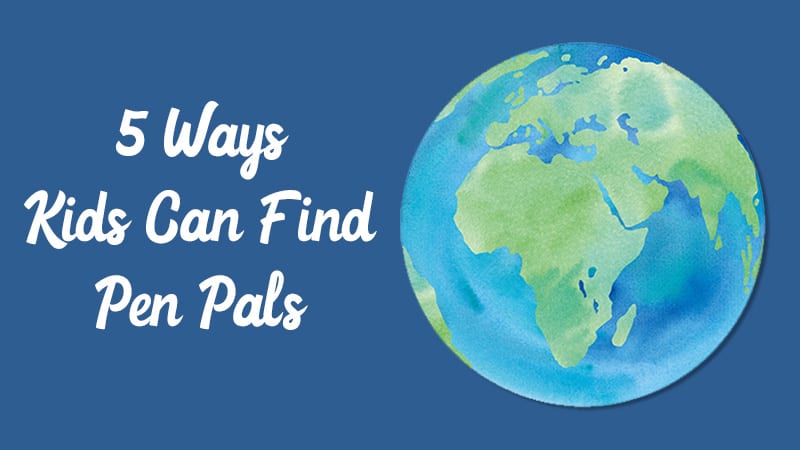 Explore the world by connecting with a kid from another part of the world. Learn about new places, customs, and different cultures by becoming a pen pal. Here are 5 ways to connect with a virtual pen pal. 
Do word work.  
Working on specific skills helps kids become better writers. Bone up on capitalization and punctuation, verb tense and vocabularywith these activities from Education.com. 
Take time for creative writing. 
One of the benefits of learning from home may be more time for choice writing. Choose one of these imaginative prompts such as "If you could be any famous person, who would you be and why?" or "What would it be like to live in a world where everyone's dreams came true?"
[contextly_auto_sidebar]
Math Activities
Play math games.
Math games are a great way to practice and gain a deeper understanding of math concepts. Here are 18 fun ways to learn skills including converting fractions to decimals,  measuring volume, and mastering coordinate planes. 
Play interactive games.
We know how hard it is to limit video games with fifth graders. But you won't feel guilty letting your kids play these interactive math games. They're fun and educational. Try Integer Blocks or Boat Coordinates. 
Break out a deck of cards.
A simple deck of cards is all you need to practice math skills. Try Exponent Battle, Multiplication Spiral, or Fraction Flip It. For more ideas, click here. 
Practice skills.
Sometimes there's no substitute for putting pencil to paper to reinforce math concepts. These free math worksheets from EdHelper cover topics like addition and subtraction, fractions and decimals, word problems, multiplication, and more.
Apply math skills to woodworking. 
Ask any carpenter and they'll tell you—building requires math skills. Here are 12 Awesome Woodworking Projects for Kids to Build, including a bee house, a wooden planter, and a folding tripod camp chair. 
Science Activities
Conduct experiments.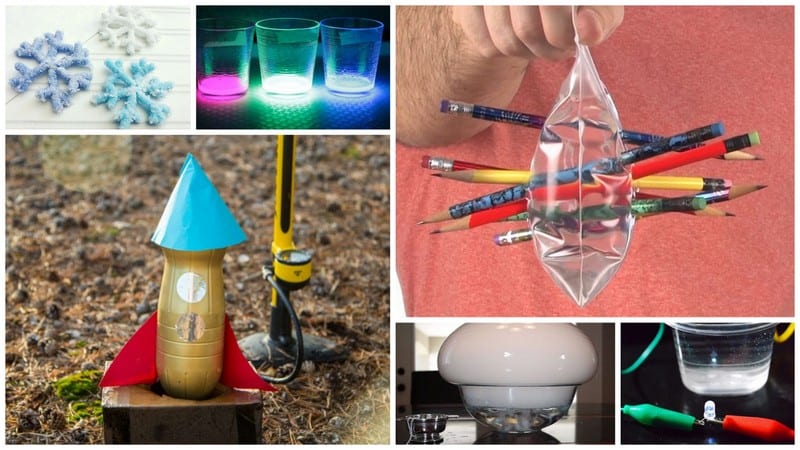 Hands-on activities are the best way for kids to learn important scientific skills. Grow crystal snowflakes, write in invisible ink or launch your own bottle rocket.  For more of our favorite science experiments for fifth graders, click here. 
Learn science lingo from experts.
Watch as experts from National Geographic translate science terminology into an understandable form, while standing right in front of the phenomena in the field! These fascinating videos explore topics such as conservation,  photosynthesis, matter, and more.  
Take a virtual field trip.
Explore the Secret Life of Corals , China's Great Forests, or the Rainforest of Borneo with The Nature Conservancy. For more virtual field trip ideas, click here. 
Read all about great scientists.
The Who Was? series of books take an in-depth look into the lives of many famous scientists such as Who Was Nikola Tesla?, Who Was Thomas Edison?, and Who Was Marie Curie?
Explore the world.
Transport young learners around the globe with these engaging videos, lessons, and games from PBS Learning Media. Visit the Ring of Fire, Take a Tour of the Galaxy, watch lions and humans interact peacefully and more. 
Social Studies Activities
Read timely articles.
Newsela provides kid-friendly new articles on government, economics, law, and U.S. History. Read about Why the U.S. Census Tries to Count Everyone, Why Tough Times Can Create Better Neighbors, and The Surprising History of National Women's Day
Watch  Brainpop  videos, for free! 
Brainpop is offering free access for families impacted by school closures. It is an amazing resource that offers fun, engaging videos, games, and quizzes across the curriculum. Laugh and learn with Tim and Moby as you learn about Women's History, Geography, U.S. History and more. 
Play board games.
Unplug and play a good old-fashioned board game. This collection of 13 free printable history games include the Lewis and Clark game and the George Washington snake game. 
Learn about money.
The United State Mint's H.I.P Pocket Change Kids Site is a great source for kids to find out more about our money system. Learn all about coins, watch videos, or try fun games including Map Mania, Making Change, and Coin Flip. 
Explore American government. 
Check out Ben's Guide to the U.S. Government , a fun interactive website where kids can learn about topics like branches of government, how laws are made, and the election process. In addition, they can browse quizzes, crosswords, word search puzzles, and fun video games like Place the States.
Just for Fun Activities
Origami
Origami is the art of paper folding and most fifth graders we know can't get enough of it! Here are a couple of websites that offer instructions for making cool origami from animals and food to helicopters and houses: Origami.me and Origami Way.
Learn some old-fashioned clapping games. 
Some of us remember spending hours doing clapping games like Say Say My Playmate, A Sailor Went to Sea, and Miss Mary Mac. This fun video teaches kids 15 Awesome Hand Clapping Games.  
Make a memory quilt.
No doubt, many people are taking advantage of this time at home to do some serious spring cleaning. A quilt is a good way to make a memory from clothes that the kids have grown out of but you just can't bear to get rid of. Upcycle those old t-shirts, uniforms, baby clothes, or anything really that carries a special memory. It's a pretty simple process—cutting out squares and sewing them together. Here is a step-by-step tutorial to help you out. 
Hold a family P.E. class.
During these stressful times, it's especially important to make sure your family is getting enough (even extra) exercise. Here are 12 At-Home Workouts to do With Your Kids featuring good old-fashioned exercises like squats, lunges, pushups, and sit-ups.
Cook together.
One of the upsides of being home together is having time to teach your kids valuable life skills. Learning how to cook is a skill that will serve your children well into adulthood and beyond. Here are  21 Fun and Delicious Recipes You Can Make With Your Kids with yummy recipes like taco pizza, mini lasagna cups, and creamy mac 'n' cheese. 
What are your favorite 5th grade websites and activities? Please share in the comments! 
Plus, don't forget to sign up for our weekly emails to receive more ideas!
Looking for a fun creative project? Check out 24 Unbelievable Things You Can Do With Broken Crayons.