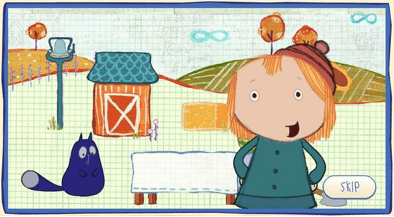 Brought to you by Sponsored By: PBS LearningMedia
More
We all know PBS—home of news, history videos, and PBS Kids shows—but you probably haven't really explored PBS LearningMedia until you've seen all of our favorite things from their back-to-school collection. We're talking games, videos and ways to connect with pre-K–12 students, all through one site.
1. What Season Is It? (Grades PreK–1 Game)
This interactive game helps young students practice identifying the seasons by associating them with photos of seasonal clothing, activities and landscapes.
2. Math With Peg + Cat (Grades PreK–1 Game)
Peg and Cat are quirky and fun, and games like 3-2-1 Snack reinforce core math skills like shapes, numbers and identifying quantities.
3. The Electric Company (Grades K–2 Game)
Among all the Electric Company games, we especially love Word Transformer. Students drop letters into words to practice phonics patterns (like putting h into Case to make Chase).
4. Voice-Overs (Grades K–3 Video)
Another Electric Company fave, the Comic Cam video teaches students about character voice as Jennifer Barber reads the voices of characters she's created. This video inspires kids to add voices to their reading and come up with some loudmouthed characters of their own!
5. Blue Ribbon Readers (Grades K–3 Game)
One of seven interactive games that focuses on reading comprehension, the Visualizing Game has students choosing which picture goes with each sentence they read—great for students who struggle with comprehension.
6. From Seed to Flower (Grades K–5 Video)
This time-lapse video illustrates the budding of pine tree needles to teach about plant taxonomy in just seconds.
7. All About the Holidays (Grades K–6 Various Resources)
This collection of resources—like videos, eBooks and word searches—helps teach about the history and significance of U.S. holidays. The video about Halloween, for example, teaches students that there's more to October 31 than just candy and costumes!
8. I Wanna See the States (Grades 2–6 Video & Lesson)
Motivate your class to learn about the geography and culture of all 50 U.S. states with a music video from the pop band Hellogoodbye. There's even an accompanying lesson plan with a printable worksheet and lyric sheet.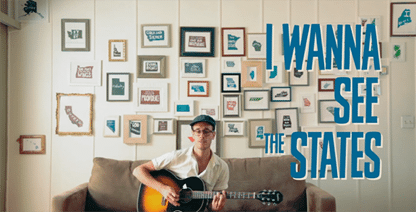 9. 60-Second Presidents (Grades 4–12 Videos)
Students get a snapshot of each of the U.S. presidents—from to and everyone in between—in these short and entertaining 60-Second Presidents videos.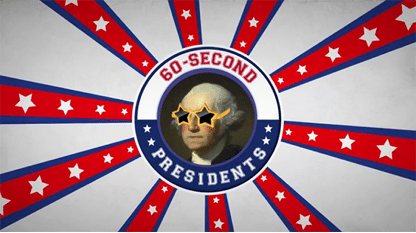 10. Create a Storyboard (Grades 5+)
When students create their own account and log in, they can create a storyboard using the Projects tab. Their personal narrative, retelling of a story or analysis of a current event can incorporate everything from graphics to video to text.
11. Get Inspired (Grades 4–6 Videos)
The GPS series of videos will inspire your students to create their own inventions, like the GPS: Kinetic Sculpture Challenge that shows students making a contraption built on chain reactions.
12. Meet an Author (Grades 4–7 Videos)
Videos with authors, like this one with Brian Selznick, introduce students to the creative origins and processes behind some of their favorite writers. Hearing how authors come up with their stories makes reading the books that much more interesting.
13. I <3 Math (Grades 4–8 Videos)
This collection of videos introduces students to concepts from integers and negative numbers to unit rates (and targets that middle-grade sense of humor, which means that kids will remember the jokes and the math).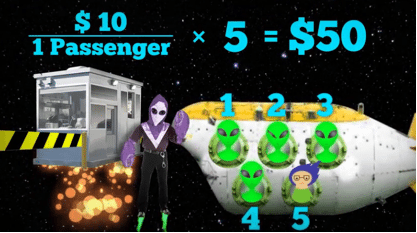 14. School Yourself Algebra (Grades 4–9 Videos)
Straightforward videos that show exactly how algebra concepts and procedures work, like in this adding fractions demonstration, are great for reviewing over the summer or introducing a concept when school's back in session.
15. American Stories (Grades 5–8 Lesson)
This blended lesson on immigration features the stories of four teens and their immigration experiences.
16. Mission U.S. (Grades 6–8 Game)
One of the games set in U.S. history, Mission U.S. Flight to Freedom takes students through the summer of 1848 as a slave living in Kentucky.
17. Beat-Making Lab (Grades 6+ Videos)
These videos follow DJs Pierce Freelon and Stephan Levitin to developing countries around the world—places like Panama, Senegal and Ethiopia—where they show aspiring musicians the technology behind digital music and how to express their culture and themselves through it.
18. Math Club (Grades 6–12 Videos)
PBS Math Club has short (and funny!) videos that help middle and high schoolers with their homework. The best part? The episodes use examples tweens and teens can relate to—like tracking "likes" and "dislikes" on social media to understand positive and negative integers. There are even 15-second "Instacram" clips for kids who don't have time to watch an entire video.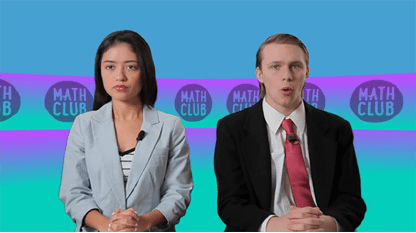 19. Science Podcasts (Grades 6–12 Podcasts)
This collection of short podcasts, like ones on creating heartier chocolate and the next generation of biofuels, give quick yet thorough overviews of interesting earth science topics.
20. Daily News Story (Grades 7–12 Videos)
The Daily News Stories range from international ("Which Animal Started the Ebola Outbreak?") to local news ("Organization Fosters Creativity Among the Homeless"). The videos are produced by PBS NewsHour Extra and build world knowledge in older students.
21. Shakespeare Uncovered (Grades 9+ Videos)
Shakespeare Uncovered uses video clips of iconic scenes (Think: the famous balcony scene in Romeo and Juliet) to analyze Shakespearean plays. There are even discussion questions, student handouts and teaching tips to correspond with each video.
22. Take a Crash Course (Grades 9+ Videos)
The Crash Course videos about topics from The Odyssey to the Harlem Renaissance provide information that students will want to know in a funny, irreverent tone. The crash course on Emily Dickinson is our favorite.
23. Lesson Builder (All grades)
With Lesson Builder, you can create lessons that students can access independently. Think creating an online, interactive experience with videos, media and readings where students progress with quizzes to check for understanding along the way.
Check out all of the tools available from PBS LearningMedia now!