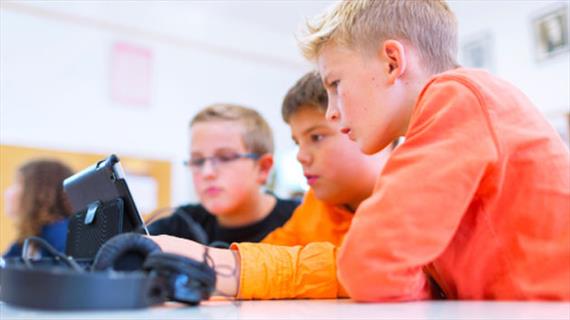 Brought to you by McGraw-Hill Education
More
Remember that first day you rolled your classroom iPad cart (or the lone Kindle Fire you checked out from the library) to the front of the class and all the students oohed and ahhed? And then they raced forward to claim their screens and happily followed your instructions to a T, grateful for the opportunity to utilize technology as a learning tool?
Of course, as the newness wears off, the excitement dulls a bit, and you find yourself spending more time making sure the kids stay focused on the task at hand instead of, say, going into the settings and changing the background art to a neon-colored rainbow. And before you know it, technology is becoming more of a hindrance than a help.
And no one wants that.
To keep this from happening in your classroom, we've put together this list of simple tricks that will take you back to the basics with technology, revitalizing its usefulness as a tool that fuels learning and drives results. Here are our ideas:
This blog series is sponsored by McGraw-Hill Education. Visit blog.mheonline.com for educational ideas, information and free resources to inspire learning every day!