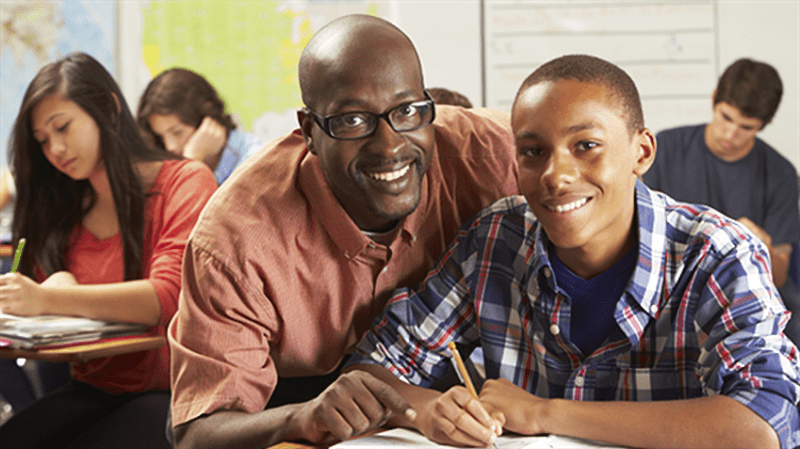 Knowing how to share and communicate your ideas is an important skill for all subject areas, not just English Language Arts. But often kids just don't associate writing with math or science class. One Spanish teacher we know has said that she's frequently disappointed by the less-than-quality work her foreign language students submit when she knows they're turning in prize-winning essays to the literature teacher next door.
In addition, math and science teachers may not feel as comfortable addressing the fundamentals of writing as their English or history department counterparts. The Common Core, however, places a big emphasis on writing across the curriculum. Here are some of our favorite ways to teach writing even if you're not an English teacher.
1. Try journaling.
Journals offer students a place for reflection on what they are learning, no matter the topic. Most experts agree that journals should not be graded for grammar or writing conventions, but instead an informal venue where students can gather their thoughts. We love these visual math journals shared by one kindergarten teacher, as well as this example of interactive social studies journaling.
2. Use common language when talking about writing.
Ask your colleagues in the English department about the skills students are learning and use that same vocabulary in your own discussions. For example, the Common Core focuses on three major strands of writing—narrative, expository, and persuasive. When students respond to a question in math class you might ask them to categorize their answers by these types.
3. Require evidence to support opinions.
In English class, students learn to take their writing to another level by providing evidence and supporting details for what they are saying. This is a skill that applies across the curriculum and in discussion as well as written work. By asking students to show their thinking in a problem set or lab report, or to provide three key reasons the South lost the Civil War, you are helping them to realize that all communication is informed by facts.
4. Analyze well-written material in your content area.
You already know this, but that often means stepping away from the textbook. Malcolm Gladwell's "The Tipping Point," for example, might serve as an excellent jumpstart for conversation in a high school statistics class.
5. Model your own content-related writing.
The best way to show students that writing matters for every subject is to be a writer yourself. If you ask students to write a reflection on the Pythagorean theorem, for example, you should also complete the assignment and share your work with the class. You might also bring in papers and materials from your own life as a student to demonstrate the connection between writing and your subject area.
Question for you: How do you teach writing even if you're not an English teacher?
Looking for more writing help? Check out all the great advice on our Writing Across the Curriculum page.