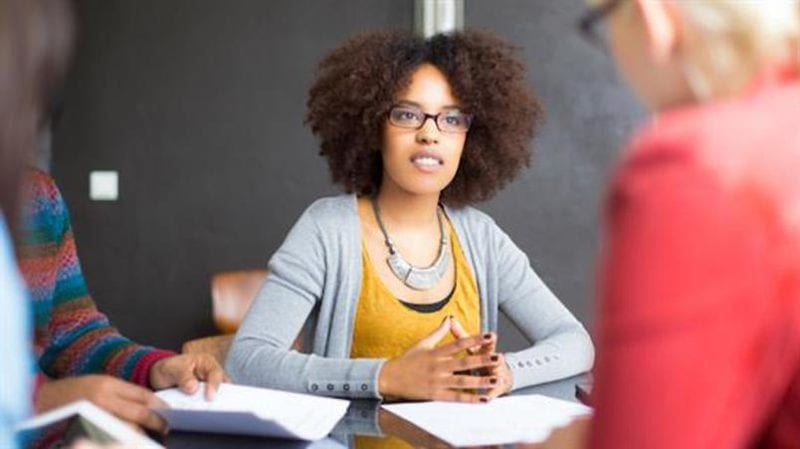 Congrats, rock star! You landed an interview with the school of your choice. Now comes the scary part: finding something professional to wear that won't break the bank. We asked experienced teachers for their tips on what to wear to a teacher interview, and here's what they had to say.
(P.S. If you already have a teacher ID check out these awesome clothing discounts so you can get that interview look for less.)
1. Suits are always a good choice.
Even if you won't dress that formally when you're teaching. "Wear a bright-colored shirt or blouse underneath," advises Sarah A. "That can give the outfit a little pop and help to make you more memorable."
2. If a suit isn't an option, try a pair of dress pants or skirt with coordinating top and blazer or cardigan.
This outfit looks professional "without looking too bankerish," says Kim M.
3. A black sheath dress.
Also always a nice option for women. "I wear mine to every interview, paired with a blazer or cardigan," says Kristin E.

Image via Curves, Curls and Careers
4. For men who don't want to go the suit route, we advise a button-down shirt and pants.
Wearing a tie is optional but always helps to pull your look together. Skip the polo shirts for interview time, even if they're your go-to during the school year.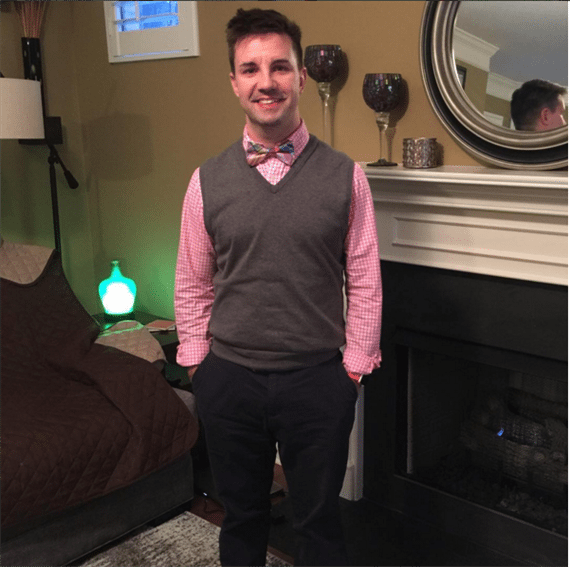 Image via @kindergartensmorgasboard
5. Don't forget the footwear!
Always choose a closed-toe shoe with a low-profile heel, especially if you're going to be touring the school or teaching a sample lesson.
6. Choose a fun accessory.
Because teaching is not as stodgy as the corporate world, you can get away with wearing a bright scarf, fun tie or statement necklace. So find an accessory that speaks to your awesome personality and go and rock that interview!
Do you have a go-to interview outfit? Please share in the comments!