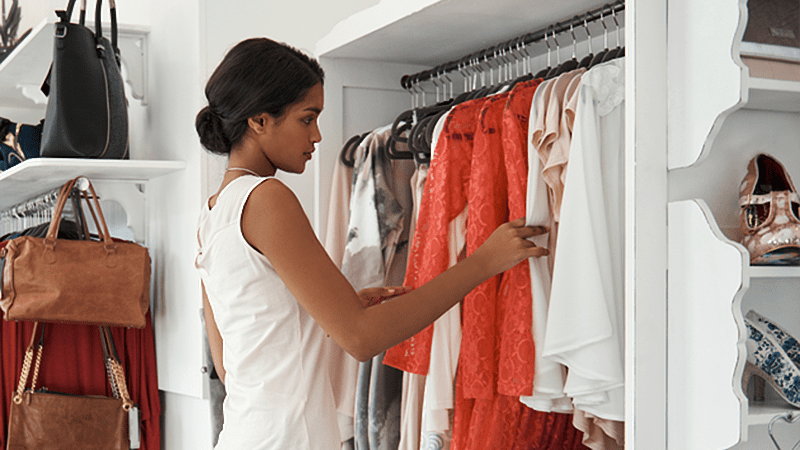 After I told my husband about the new craze sweeping the nation—capsule wardrobes—he said: "Isn't that just a fancy way of saying 'Wear the clothes you have and only the clothes you have?'" 

Um, yeah, dude, but it sounds way better when you say "capsule wardrobe." 

So here's my advice for a small, wonderful capsule wardrobe for teachers. Consider this your checklist:
1. One Pair of Interesting Pants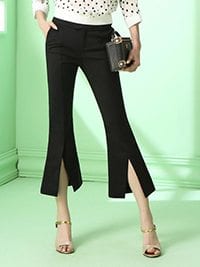 Are your pants interesting enough? It takes a confident, happy classroom rockstar to sport pants like these, these, or these. Interesting pants for men teachers: These orange slim fit pants, and also this awesome collection ofembroidered pants.
2. One Pair of Boring Pants 

Because life. You can be fabulous every day, but it shouldn't be because of your pants all the time. Try very affordable Land's End pants with elastic discretely confined to the back, here. Or J.Crew's "broken-in boyfriend chino," even if you haven't had a "boyfriend" in ages. Or, if you are a man, their "broken-in chino," which is actually not the same as the women's broken-on boyfriend chino.
3. Two Midi-Dresses (for teachers who wear dresses) 

You can wear these once a week if they are plain enough. Disguise with scarves, cardigans, blazers, leggings, and giant necklaces… This one's a keeper, and so is this one, and this one (pictured).
4. One Comfy Waistless Dress (for teachers who wear dresses) 

Totally not just for pregnant women anymore! Here's a cute one, or this one (pictured above).
5. One Lightweight Blazer (in your best color) 

People might start mistaking you for a presidential candidate, but is that a bad thing?
6. One Test-day Shirt 

The kind of shirt that screams "Keep your eyes on your own paper," and "Don't stress out about this test too much, kiddos" at the same time.
7. One Extremely Appropriate Outfit 

"Sure you can stop by and observe, come on in! I was just assessing, differentiating, and inspiring…"
8. One Funny/Silly Shirt 

Some of our most beloved teachers were the ones who didn't take themselves too, too seriously all the time. Grab a shirt like one of these for a little boost of fun:
9. One Cardigan 

Because you're not a professional stunt double or a mermaid, are you? We didn't think so. Now get thee a cardigan, men and women.
10. One Pair of Sturdy Dress Shoes 

So you don't wear your ballet flats every single day. But don't buy these.
11. One Pair of Power Boots 

When you put them on, you just feel more powerful. And when you feel more powerful, you are more powerful. 
12. One School Spirit Outfit 

Go big or go home.
For even more outfit inspiration, check out Teachers Have Lives Too or Teacher Outfits Galore.