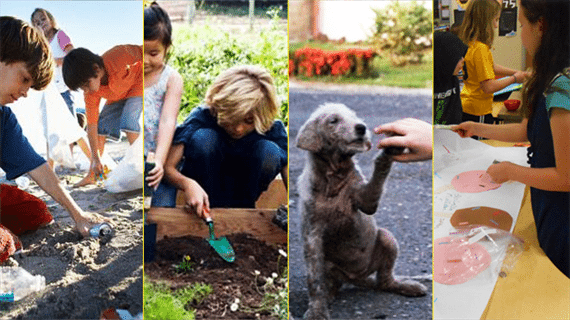 More
Service learning gives kids an authentic educational experience while teaching empathy. That's about as important as it gets. Through service learning, students get a chance to contribute to their communities and discover that whether they are 7 or 17, they can make a difference. Here are some of the amazing ways you can get your students involved that can easily be integrated into your curriculum.
What are the benefits of implementing service learning in the classroom?
Your students will:
Gain a better understanding of diverse cultures and communities.
Connect with members in their own community.
Learn more about social issues and the root causes of the issues at hand.
Develop strong leadership, collaboration and communication skills.
Obtain an opportunity to act on a value or belief.
See how content learned in the classroom is applied in the real world.
Realize that they can make a difference no matter who or where they are or how old they are.
Gain confidence in their individual skills and abilities.
Develop critical-thinking skills in real-world applications.
Create a strong camaraderie with their peers and realize the importance of good citizenship.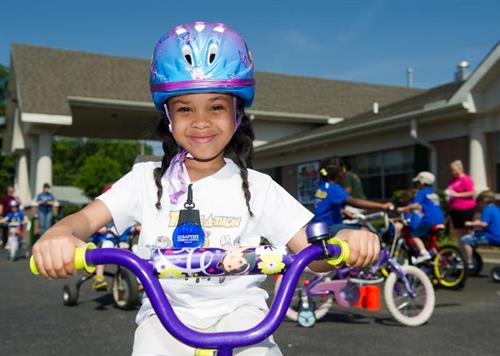 1. St. Jude Trike-A-Thon (Pre-K)
Preschool and day-care children learn about bike and riding-toy safety and the importance of helping others, all while having fun and earning prizes. Launched in 1983, the fundraiser provides educators with a weeklong curriculum that includes a series of interactive lessons with two charming characters: Bikewell Bear and Pedals the Bunny. Educational materials—storybooks, DVDs and coloring books—that support learning are also provided. All of this adds an educational bent to your big trike event and your efforts for St. Jude! Click here to find out more.
There are a bunch of great lessons and videos that teach kids to:
Always wear a helmet.
Never ride in the street.
Be careful in and around driveways.
Always watch where you are going.
2. Make a Difference With Loukoumi Day (pre-K and up)
National Make a Difference Day is on October 22, 2016, and this year, students can dedicate their good deeds to the kids of St. Jude by participating in Make a Difference With Loukoumi Day. When you sign-up, you'll get a personalized website, email templates and fundraising tips. Then your students can host a bake sale or bike-a-thon, sell lemonade or friendship bracelets, or hold a coin drive or car wash, and donate the proceeds to St. Jude. If you're looking for a read aloud to celebrate the day, check out Loukoumi's Good Deeds by Nick Katsoris and narrated on CD by Jennifer Aniston. Proceeds from the sale of this book also benefit St. Jude Children's Research Hospital.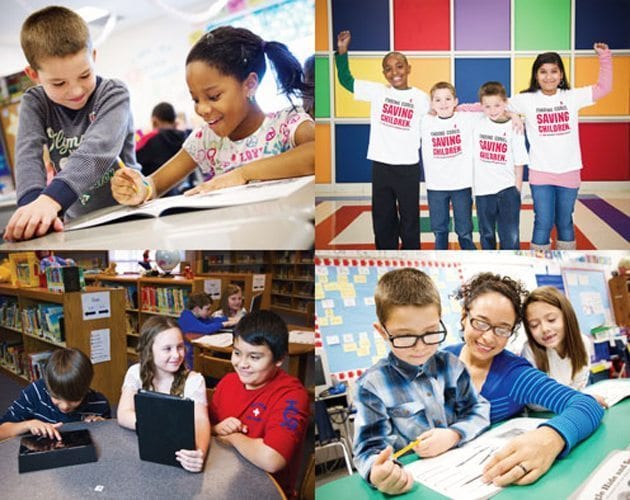 3. Math-A-Thon (K–8th grade)
The St. Jude Math-A-Thon is designed to work with your school's existing curriculum. Students ask family and friends for pledges for solving math problems in the grade-specific Funbooks, developed by Scholastic. Begun in 1978, Math-A-Thon has been America's largest education-based fundraiser. Children save lives by solving math problems! Visit Mathathon.org to get your class involved.
4. Welcome to Kindergarten (1st grade)
Five-year-olds are excited and can be a bit apprehensive when entering elementary school. Have children visit the kindergarten class at a local preschool to present special books, photos or videos they created that tell children what to expect when they transition to a new grade.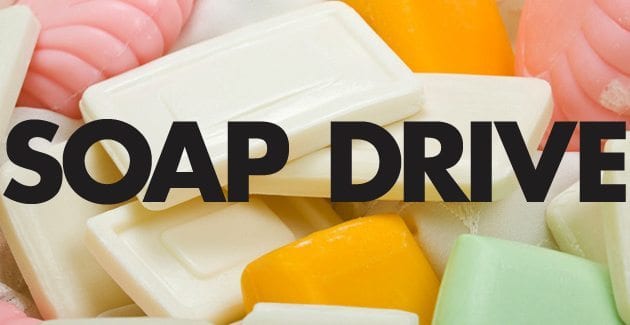 5. Soap Drive (Kindergarten and up)
According to Clean the World, "About every 15 seconds, a child dies from a disease that could have been prevented with proper hygiene." Students collect unused soap from local hotels that would normally be disposed of and donate them to developing countries and even local homeless shelters. Visit Clean the World to find out how to get started on your very own classroom soap drive!
6. Reading Connection (1st grade and up)
Students can improve their reading skills by reading to nursing home residents in their local communities. Not only are they making new friends, they are improving their reading fluency.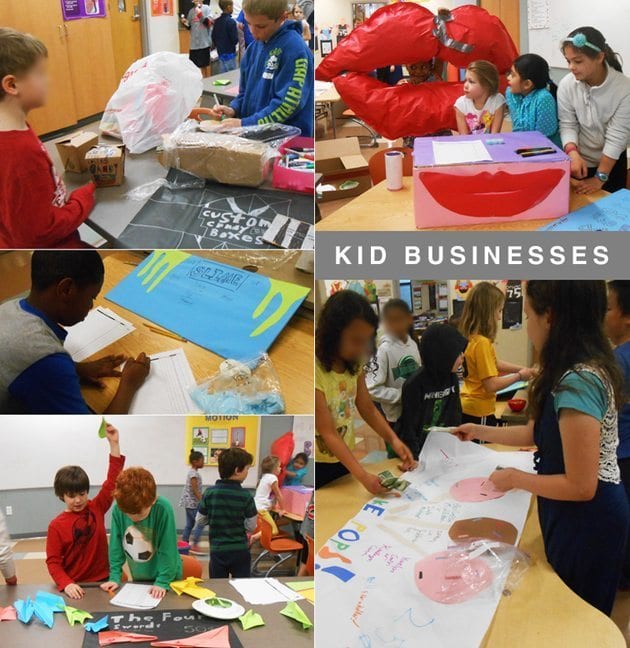 7. Kid Businesses (2nd grade and up)
While learning about economics, have your students develop their own businesses to raise money for a cause such as St. Jude. Students develop a product, brand name and logo and create a commercial by filming one another with an iPad. Then they turn it into a commercial by editing their footage in iMovie or a Windows app to add type and color. Products that my class sold included: lip balm, slime, cake pops, UFO Frisbees and candy boxes.Students showed their commercials to classes on their floor. They sold their products for 25 or 50 cents and made close to $300 in four days! Each business chose to which local charity they wanted to donate their earnings.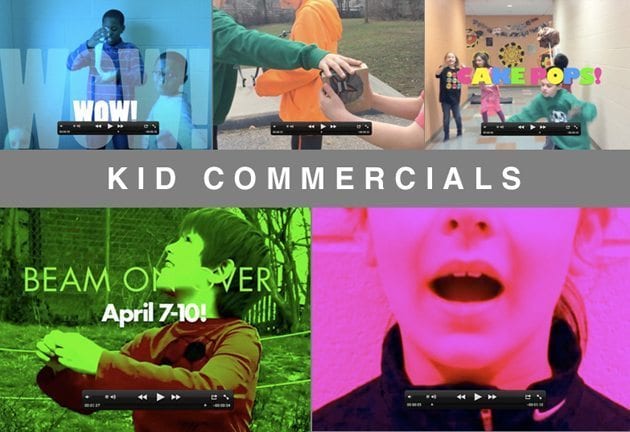 8. Organic School Lunches (3rd grade and up)
Many schools have their very own vegetable gardens. This is a fantastic project that teaches students about the life cycle of a plant as they document the growth of the seedlings they planted. Students can share their crops with the school cafeteria. Leftover food scraps can even be used as compost to help their garden flourish.
9. Herb Garden (3rd grade and up)
Students grow herbs, design packaging for them and give their packaged crop to a local food pantry. This service-learning project integrates math, art and science. Language arts is included if you have your students write a recipe and create a class cookbook featuring recipes and ways to use their herbs. Click here for the full lesson plan!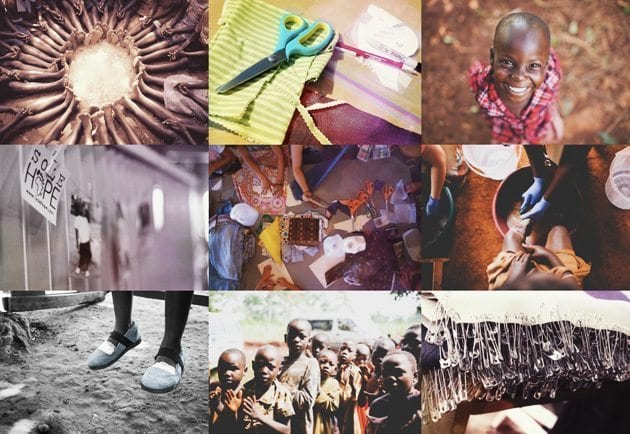 10. Shoe-Cutting Party (3rd grade and up)
Sole Hope encourages children to upcycle their old jeans and turn them into shoes for children in Uganda with foot-related diseases caused by jiggers. Students are given patterns and must measure and cut to create the design of the shoe. Visit Sole Hope to see how to get started!

11. Placemat Design for the Local Soup Kitchen (3rd grade and up)
Students use their measuring skills and practice area and perimeter by designing unique placemats for their communities' local soup kitchens. This project combines math and art and demonstrates how simple acts can brighten up someone's day.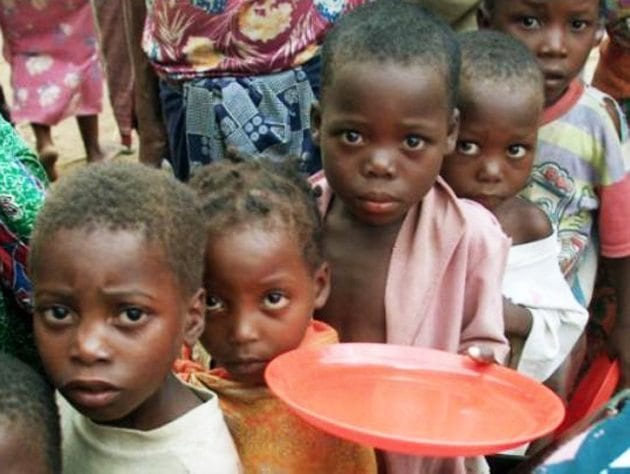 12. Hunger at Home and Beyond (7th grade and up)
Liz Stimer at Genoa Middle School in Westerville, Ohio, developed a lesson on hunger that integrates math. This project helps students "within the community, throughout the state, across the nation and globally!" Math content in this project includes: proportional reasoning, ratios, percents, graphs and integers. Check out the full lesson here.
13. Coffee to Compost (7th grade and up)
In Bozeman, Montana, students biked around the streets collecting coffee grounds from local coffee shops. Shop owners were grateful to get rid of their waste and help the students with their compost project. Coffee grounds provide nitrogen and bacteria to turn organic waste into compost. This science lesson teaches students how to go green while partnering with their community coffeehouses.
Have you done any service-learning projects in your classroom? Share what you did in the comments section below!
This blog post is sponsored by St. Jude Children's Research Hospital®. St. Jude is leading the way the world understands, treats and defeats childhood cancer and other life-threatening diseases, while providing educators with ways their students can help.