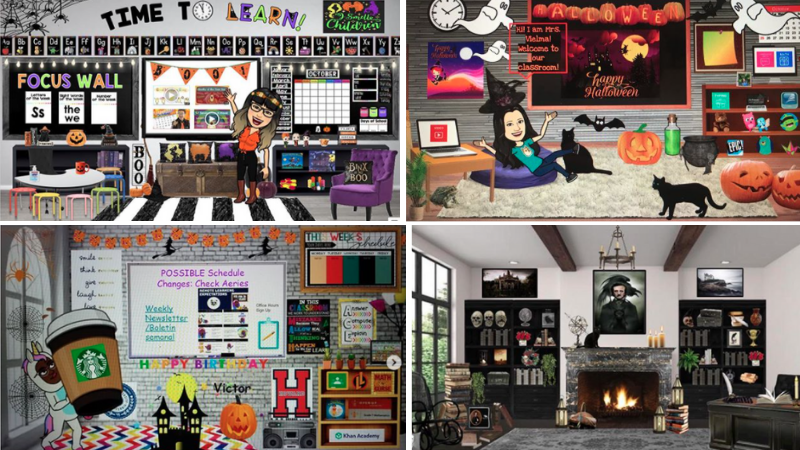 It's October and you know what that means! Halloween decorations and costumes galore. If you're teaching online and have a Bitmoji classroom , I'm sure you're wondering what you can do to take things up a notch. Check out these Halloween Bitmoji classrooms for inspiration!
1. The Nightmare Before Christmas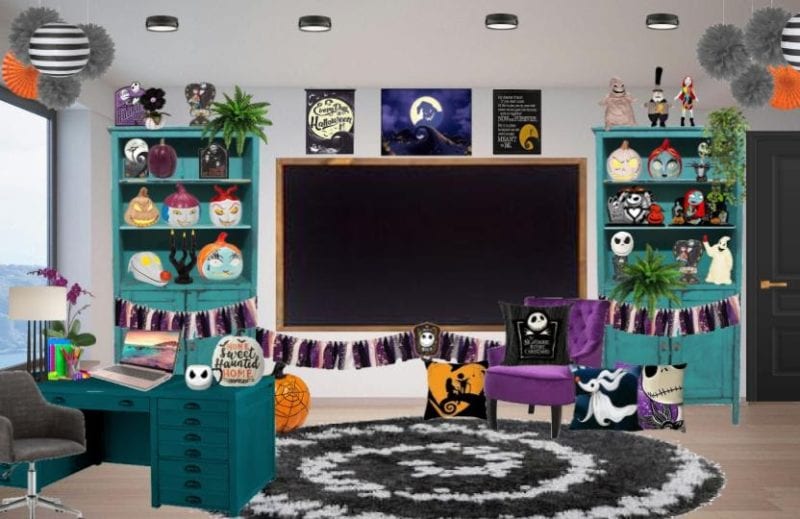 Two favorite holidays in one! Download this template and more from Truthful Teacher.
2. Boo!
So many instances of Boo! in this room.
3. Halloween Reading Center
Add a bunch of Halloween books to your Bitmoji reading center!
4. Edgar Allan Poe Study
What better time to feature Poe!?
5. Sweet Pumpkins
We love that this is more October themed!
6. Witches and Spooky Houses
And a unicorn costume!
7. Ghosts and Black Cats
So many fun elements to include!
8. Jack-o-lanterns
Keeping it dark and spooky!
9. Trick-or-treat Cauldron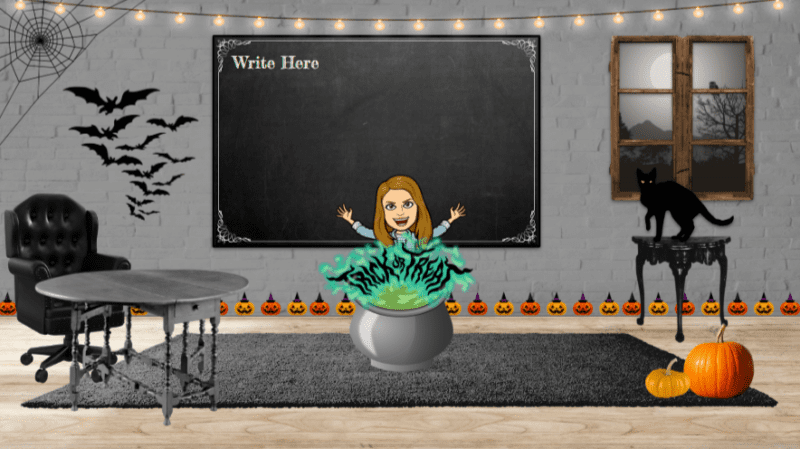 Looking to make it even easier with a template? We like the atmosphere of this one from TeachersPayTeachers!
10. Halloween Alphabet Banner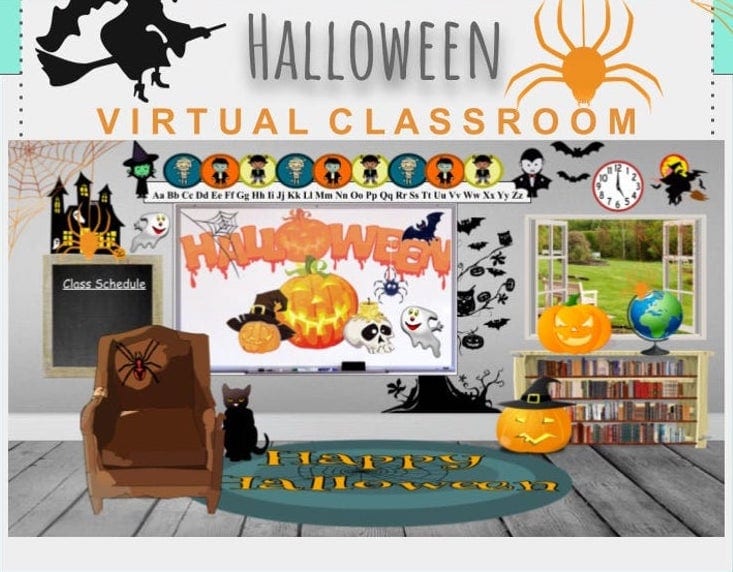 An adorable Halloween theme set available on Etsy!
Have Halloween Bitmoji classrooms to share? Post links to your content in the comments below!
Plus, check out these Bitmoji principal offices for inspiration.