Standardized testing is not the most glamorous image of what your life will be like when you are studying to become a teacher. But, in reality, much of the school year is comprised of just such days. While there are a ton of benchmark assessments, report card grades, IEP testing, Portfolio preparation, and more, the "big one" is always the state testing, which is usually held in the spring.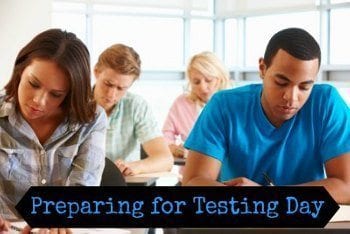 This assessment, in particular, takes a toll on students, parents, and teachers alike as the results – from one snapshot mind you – somehow explain to the world what learning has taken place the entire school year. While I am not one to argue to the pros or cons of standardized testing (I will leave that to the much more vocal education reform folks), I can help by sharing how I tried to at least make those days tolerable for everyone and calm the students in the ways that I could on the ground level.
The following three steps outline a little of my week before the test:
•About a week before the test, I always stopped test prep. Honestly, if they hadn't learned it by then, they probably weren't going to be able to know it the day of the test. What I did do though was to begin review of testing strategies. All year long we worked on reminders such as "never leave an answer blank," "fill in the entire answer with your pencil," and "go back and triple check your work." As a class, we brainstormed all those tips and added even more, such as "eat in the morning before the test" and "make sure to get enough sleep the night before as well.
•After the class brainstormed, we wrote each idea down after like ideas were grouped together and I made a master list on chart paper which was hung up high so everyone could see. Each day after that, we reviewed those ideas, acted them out again, while all the time, I reiterated how important that the test was and how they do their best, which I knew they would. It is all about getting the students' self-confidence as high as you can get it. No matter how the end result turned out, I wanted to make sure every student knew that I felt they were the smartest student ever. Because they are.
•Last up – on the days of the test, I have quiet music playing in the background upon arrival. Students put their things away calmly and quietly (they are prepped the day before for what to expect) and sit down with a plain piece of paper and start rewriting the reminders from the chart paper I have saved. They star next the ones they know they are already good at and circle the items they feel they need to pay particularly close attention to. It is not meant as a learning activity, but rather just an activity to get their pencils moving and brain to wake up a bit. It tends to set the tone very well.
Testing day shouldn't be a day filled with anxiety, but rather let's try to change it to a day that is perceived as a serious way for students to show what they know – with a mindset to match. They are all smart. And most know it is a high-stakes exam just as much as we do. Let's not add to their stress level, but rather keep them calm, secure, and full of the hope that it is ok just to do their best.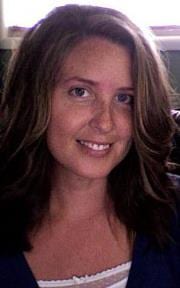 Charity L. Preston, MA is an author, teacher, and parent. Most importantly, she is an educator in all roles. The ability to teach someone something new is a gift that few other than teachers can truly appreciate. You can find her at her website, Organized Classroom, her Facebook fan page, Twitter, or even at Pinterest.