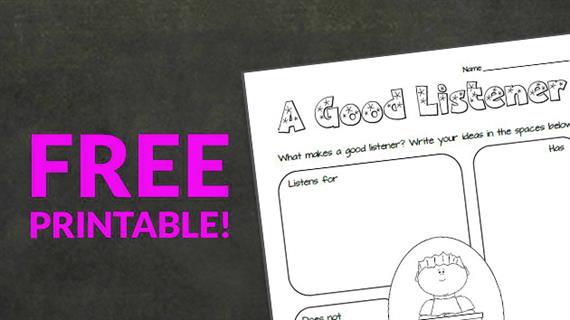 And now, another printable to add to your back-to-school collection! I present to you a graphic organizer on which your students can record their thoughts about what makes a good listener. It's a simple concept, but good teachers know that setting clear expectations for even the simplest things is the key to success!
A Good Listener Graphic Organizer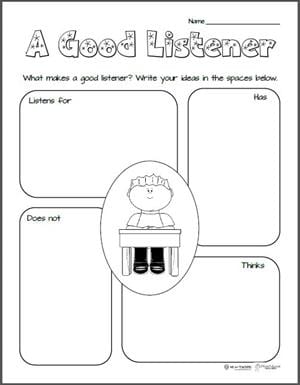 During the first week of school and periodically throughout the year, discuss with your students what you expect from listeners. For younger students, maybe encourage them to draw their ideas. For older students, include words. You might consider having them glue this page to a folder or keep it somewhere that you can refer to it throughout the year.
Download the full-size printable: A Good Listener [PDF]