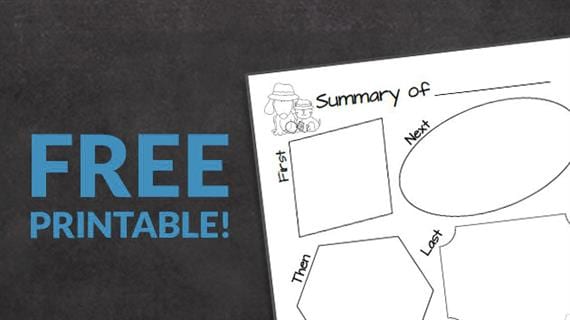 "And then the dog detective hunted for clues. …"
Regardless of what a story is about, it's important to have the story told in the right order. And when you summarize the story for someone who is unfamiliar with it, it's important to only include the most important pieces, in the right order, of course!
Summary Graphic Organizer

This printable worksheet is all about choosing the most important parts of a story and putting them in the right order to form a good summary. If your students need more space to write, or more space between lines, have them write their summary paragraph on the back of the page.
Download the full-size printable: First, Next, Then Last Graphic Organizer [PDF]