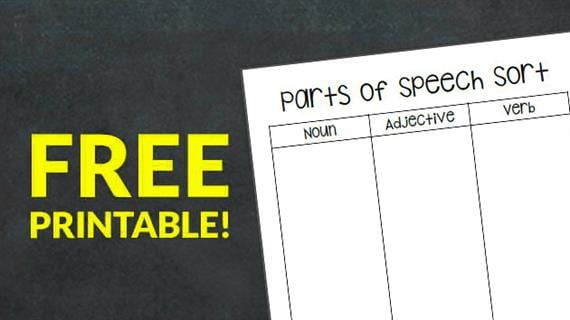 There's nothing I love more than efficiency! (Oreos are a close second though!) I absolutely love finding something I can find once, learn once, and use over and over again! That was my goal with these free printables!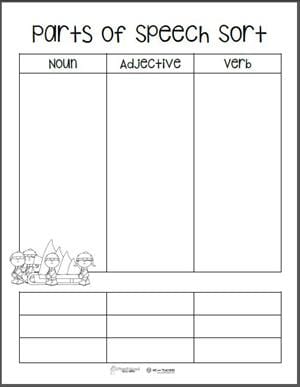 Simply write your chosen words (words from a unit, spelling words, etc.) on the bottom of the page, so each little word strip has one word. Then make copies for your class. Have your kids cut out, sort and glue the words in the matching column by part of speech. I've made one for each of the following times of year: Halloween, Thanksgiving, winter/Christmas, Valentine's Day, St. Patrick's and one to use anytime!
If you want to make things more interesting, have your kids choose words from a list and write them on the little word strips. Then have them trade papers with a friend, so they're sorting words that another student picked. Enjoy!
Download the full-size printables: Part of Speech Word Sort [6 page PDF]