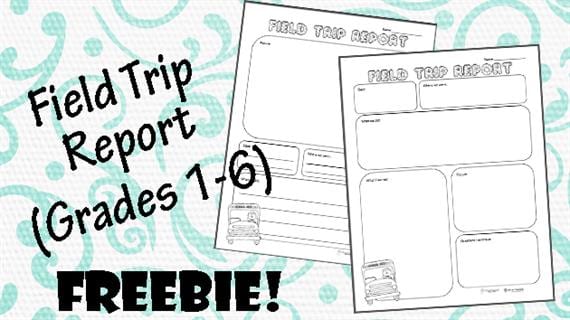 Oh, field trips! How much students love you, and how much energy they take out of teachers!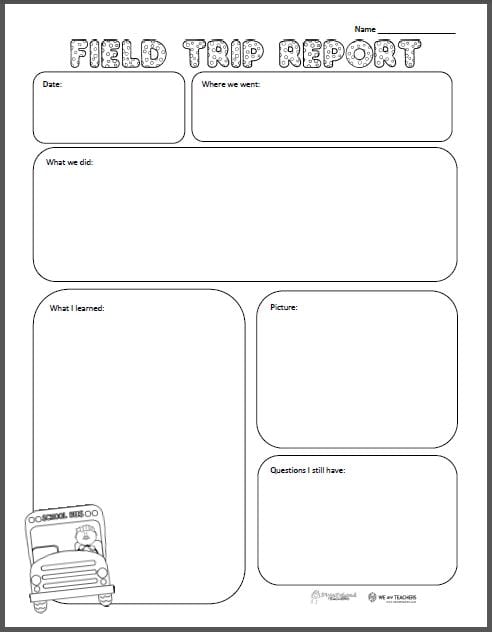 Most of us probably remember a particularly memorable field trip from elementary school. What we probably don't remember is the extra effort our teachers spent helping us learn from those exciting experiences.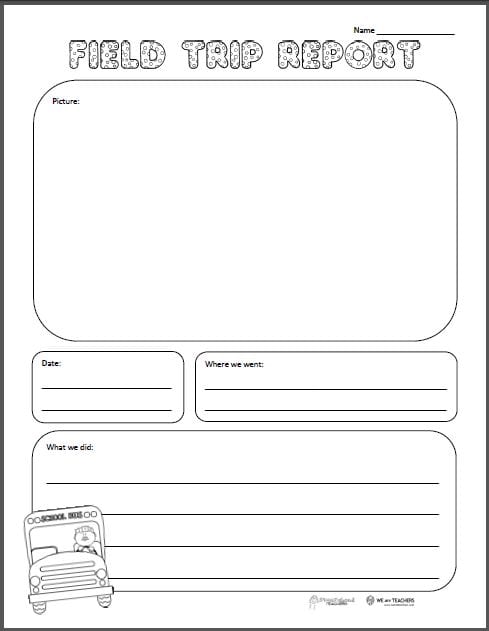 My free printable this week will hopefully help students organize their thoughts as they write down what they learned from the field trip. I've created two versions (one for upper grades and one for lower grades). Happy field-tripping!
Click here to download the full-sized printable: Field Trip – Lower Grades and Field Trip – Upper Grades [PDF]
Squarehead Teachers has taught a variety of grades ranging from kindergarten to higher education in the United States and abroad. She enjoys SCUBA diving, bright colors and cookies. She likes to share teaching ideas and free teacher materials on her blog, Squarehead Teachers. You can also catch her on Facebook, Pinterest and Twitter @SquareheadTeach.