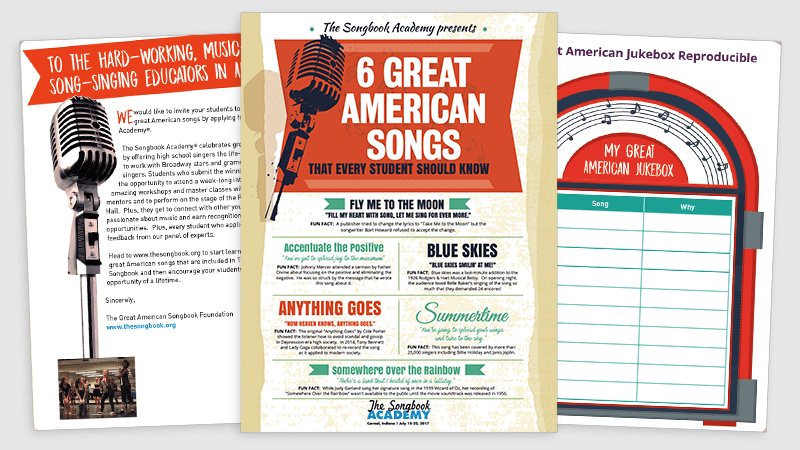 The Songbook Academy® celebrates great American music by offering high school singers the life-changing opportunity to work with Broadway stars and Grammy Award–winning singers.
More
Expose your students to great American music like "Fly Me to the Moon," "Blue Skies," and "Summertime" with this free downloadable poster and related in-class activities perfect for your high school choir or music class. Have your students listen to the songs highlighted on this poster, then use the in-class activities to consider the songs that influenced history (or the history that influenced the songs).
Print the poster and related activities as mini-posters on 8″ X 11″ or 11″ X 17″ paper or print a supersized version for your classroom wall by saving the PDF onto a flash drive and taking it to a copy shop.