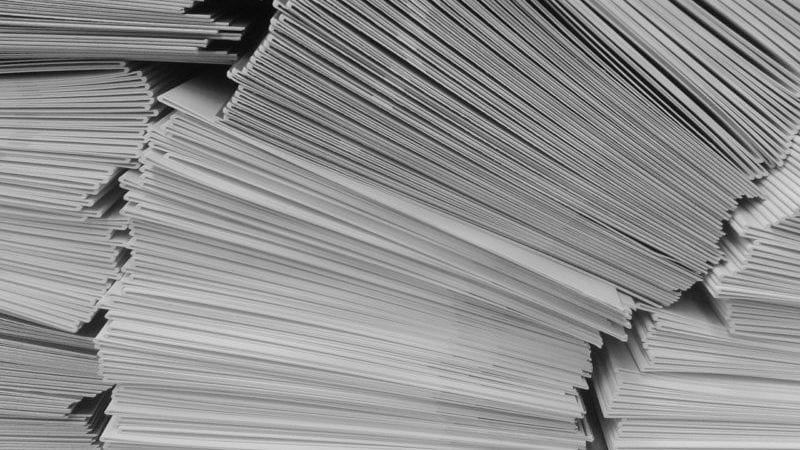 It's back to school time, and lots of our teachers at the WeAreTeachers HELPINE! are busy organizing their gradebooks and grading policies for the new school year. Recently, math teacher Tori asked: "How do you grade homework? Do you weigh homework heavily or not? I can get really overwhelmed with grading, and I'd like to grade less, but my principal wants me to give credit for all work the students do. Help!" Here are some ideas from our community.

1. Grade for completion, not accuracy.
Remember, homework is typically a formative, not a summative assessment. "Do a few assignments based on completion as opposed to accuracy." —Melissa E. 
"Lately, several of our teachers across different departments started assigning fewer homework questions. They also started grading based on completion and going over the work in class for feedback." —Amber H. 
"Just look if it's 100% done, 75% done, 25% done, or not done at all (or of course not turned in), and assign a grade accordingly. Then they can correct the answers in class. Average all homework grades together and count that for 10% of the overall grade or whatever percentage you want." —Kelly H.
2. Don't grade every question. 
Selectively grading will still give you a sense of the students' progress while minimizing your paperwork. "I know a math teacher who checks every fifth problem." —Pat M. 
"For math, collect daily homework problems for completion and pick one of the problems for accuracy. You can tell the kids you are going to do this without telling them which problem you'll grade. That way, they have to do them all well. Just be sure to grade the same problem for everyone in the class. Pick the problem that most reflects their understanding of the concepts that were presented. The assignment could be worth ten points, maybe eight for completion and two for accuracy of the graded problem. Not every assignment has to have the accuracy component. That way, when you're buried with work, you can adjust your time commitment to grading. Just be sure to do it often enough to keep them on their toes." —Karen C. 
"In our district, we have a policy that we must have at least 15 grades per nine weeks. Three of those must be test grades. I try not to have many more than that because the kids' averages don't change much if you have 20 or 30 grades- they can't improve their average. When the kids complain that they do more work than the number of grades in the gradebook, I tell them that I don't get evaluated every day by my principal. Some days are just practice." —Holly M.
3. Use a rubric to grade several assignments at once.
"On a weekly basis, have students staple all classwork and homework together with a rubric on top for you to use for grading. A rubric might have lines for assignment descriptions, with each assignment scored 1-5 based on completion (or zero for no work done). Regardless of how many lines you use, just tally the scores given and divide by the possible total to get a percentile score." —Mike B.  
"Use a 6+1 rubric or go to rubistar4.teachers.org, and there are scads of teacher-made rubrics in many, many subject areas, as well as a template that allows you to create your own rubrics." —Pat M.
4. Assign less. (It's okay, really!)
"I used to teach math and currently teach science. I only assign a few problems at a time for homework and we go over them in class." —Florence H. 
"Assign fewer problems!" —Shannon C.
5. Turn homework into condensed classwork.
"Try this cool method I learned at a workshop. Kids bring in their completed homework and set it out on their desks. The teacher passes out a sheet of paper folded into quarters and tells the kids the numbers of four problems. Students then copy the four problems from their homework, one in each quarter of the page. They have a time limit and just turn in that page, and the teacher only grades those four problems. You could choose different problems for each period, so earlier ones couldn't tell later ones which problems to do." —Tara P.