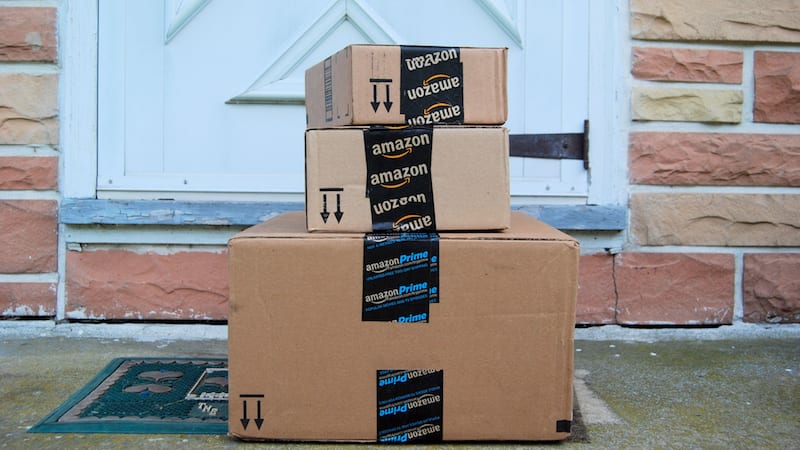 July 11 is the third annual Amazon Prime Day, a deals event just for Prime members. There will be special offers across everything included with Prime—from music and video to reading and voice shopping. And that makes Prime Day a great time for teachers to stock up on school supplies, classroom toys and games, and other gear. Hello, savings! 🙌
We are updating this post with some of the top Prime Day deals for teachers as they are announced!
Use code PRIMEBOOKS17 at checkout to knock an extra $5 off your next book purchase of $15 or more.
Fire 7, Amazon's best-selling tablet, will be marked down to only $29.99. 
Save 50% on Amazon Echo, snag for only $89.99.
Take $15 off the Echo Dot, which will be down to $34.99. 
Get $30 off the bookworm favorite, the Kindle Paperwhite, which will be marked down to $89.99. 
Save $40 on Fire HD 8 Kids Edition, down to only $89.99. 
Get 30% off the RepRap Guru 3D Printer.
Snag 50% off on two-packs of Tile Slim Phone Finders.
Save 40-50% on Prime Exclusive clothing, handbags and more. 
Get up to 40% off on select furniture, mattresses and rugs. 
Save up to 40% on Radio Flyer, Crayola, K'NEX and more toys and games. 
Get 25% off (or more!) on AmazonBasics – from office products to outdoor gear.
Save 40% off your first six months of Audible membership, just $8.95/mo for 6 months. 
And here are a few tips on how to navigate Prime Day and have access to the biggest savings.
1. Start your 30 day free trial of Amazon Prime
If you're not yet a member, you can try Amazon Prime free for 30 days to get access to all the Prime Day deals. Of course, you will probably become hooked on the Prime services, such as free two-day shipping and streaming movies and TV for both personal and classroom use. If you are working on your advanced degree and in possession of a .edu email address, you qualify to for Amazon Prime Student which gives you a six-month all-access free trial and then Prime for just $49 a year—half the price of a regular membership. Working teachers also get exclusive perks. You can check those out Ahere.
2. Download the Amazon app
Download the free Amazon App to easily find the top deals during Prime Day, as well as Deal of the Day, Lightning Deals, and more sales throughout the year. Go to "Today's Deals" and click "Upcoming" to view all deals 24 hours before they are live. Then tap "Watch this deal." The app will alert you when your deal is starting.
3. Set up Amazon Assistant on your desktop
Amazon Assistant browser extension can help you watch Prime Day deals from your PC while you are online and helps you easily compare prices on Amazon versus elsewhere. While this browser extension can be distracting during the school year, during Prime Day  it can help you stay on top of big emerging deals.
4. Make an Amazon list
Turn your wish list into a reality! Make an official Amazon list of the items you hope will go on extreme sale for Prime Day. If these items go on sale, you will be notified through an Amazon app push notification. Score!
5. Use Your Alexa for early shopping, $10 off, and exclusive deals
"Alexa, how can you save me money?" Amazon Alexa users get a jump on the Prime Day deals, with a two-hour Alexa-exclusive shopping window on July 10 from 4pm to 6pm PT before Prime Day officially begins. Currently Alexa users have access to Alexa-exclusive voice shopping deals from now through July 11, as well as $10 off your first voice-activated order. Alexa device owners who are not yet Prime members can use their voice to sign up for their first year of Prime membership for just $79, a $20 savings!
6. Start watching deals on July 9
The Prime Day deals will start being revealed at amazon.com/primeday on the evening of July 9 — 24 hours before they are live. New deals start as often as every five minutes for 30 hours straight.
7. If you miss a deal, join the waitlist
If an item shows "100% claimed," click the "Join Waitlist" button on the product page. Then if additional items become available, you'll receive a notification on your mobile device through the Amazon app.