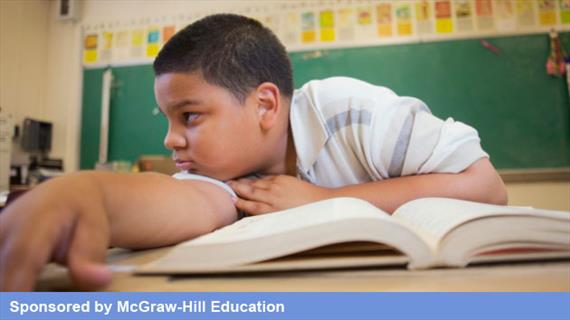 Brought to you by McGraw-Hill Education
More
Take a minute to close your eyes and think back to the first day of school. Sharp pencils. Brand-spanking-new notebooks. Bright-eyed kids. Exuberant learners. It was wonderful, wasn't it?
Of course, as September turns into October, those pencils get a little duller. And those notebook corners get bent. Those previously bright-eyed kids start to get a bit tired, and the learning gets a bit less intense. And before you know it, the mid-fall doldrums overtake your carefully crafted plans for exciting, energized learning, and your classroom starts to feel—dare we say it—ho-hum.
And no one wants ho-hum.
But every day presents a new opportunity, and that's why we're giving you five totally easy, totally doable tricks to invigorate learning (and to refresh your outlook) in your classroom today. Because an energized classroom drives results. And excited learners can accomplish big things. And because it's a long time until winter break … not that we're counting down or anything. Here are our ideas:
This blog series is sponsored by McGraw-Hill Education. Visitblog.mheonline.com for educational ideas, information, and free resources to inspire learning every day!