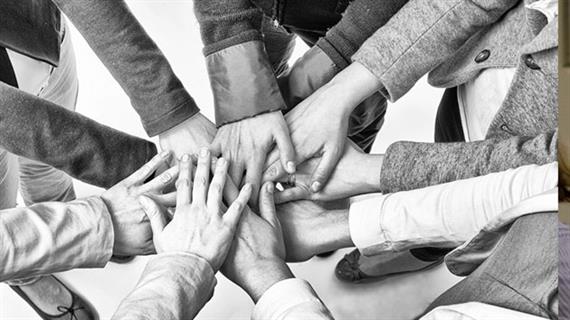 Here's the good news! Overwhelmingly, parents and teachers believe volunteering is an important ingredient in school success and a wonderful way for families to stay connected to their children's education. So says "Parent Volunteers in the Classroom," a new survey from WeAreTeachers and VolunteerSpot. (See the full infographic below.) Still, contacting, scheduling and preparing for parent volunteers, and ensuring their time is used effectively is without a doubt challenging for teachers. Equally, making time for volunteering amidst a myriad of other family and work commitments can be tricky for parents. Here are five hurdles to successful volunteering that parents often report and what YOU can do to help!
1. What Parents Say: "I'd like to help with my child's class, but my work schedule makes it too hard to get to school during the day."
What You Can Do: Let's face it! Not every parent can or even wants to make the all-day zoo field trip. At the beginning of each semester, send out a list of ways that parents can help on their own time. For example: parents could scan photographs or student work, update the class website, prepare bulletin board or learning center materials or record books and other learning materials on audio. Use an online scheduler and indicate how many volunteers you need for each task and include deadlines and directions. It never hurts to ask!
2. What Parents Say: "By the time I find the volunteer slip crushed in my child's backpack and take it in to work to check my schedule, it's sometimes too late."
What You Can Do: Did you know that most teachers (64%) still send home notes inviting parents and caregivers to help out in the classroom? It turns out that isn't what works best for parents. With the ubiquity of cell phones, parents have become used to receiving email and invites via mobile and RSVPing at the touch of a button. Consider using email or an online scheduler such as VolunteerSpot instead of sending a note home. Parents will be able to answer you more quickly and save commitments to their calendars, which means fewer accidental no-shows!
3. What Parents Say: "I have limited volunteer time and more than one child. It's hard to fit it all in."
What You Can Do: One thing that can be really be helpful for busy parents is establishing regular weekly sessions during which volunteers can help out for 20 or 30 minutes. For example, set up times once or twice a week for volunteers to listen to students read or to work on math problems. Talk to your colleagues about how they do their volunteer scheduling. It may be possible to set regular volunteer times school-wide so that parents can drop by and help in more than one classroom. Established volunteer times can also make front office check-in easier.
4. What Parents Say: "Sometimes when I volunteer in my child's class, I'm not sure what I am supposed to do."
What You Can Do: One of the things that can really discourage volunteers is arriving at school to discover they are not needed or not sure what to do. In our recent survey, one in five parents said they have had difficulty finding out what is needed of them. And almost half of teachers (48%) reported it that it was hard to find enough time to prepare information or activities for volunteers. One thing that can make it easier on both you and your volunteers is appointing a lead parent who can help assign roles and answer questions. For regular volunteer gigs (field trips, classroom parties, read alouds), try to write up an instruction sheet or a list of Frequently Asked Questions. The time investment will be worth it as you can reuse it year after year.
5. What Parents Say: "I'd like to volunteer in a way that makes use of my talents and fits my schedule, but I'm not sure of all the options."
What You Can Do: Over 40 percent of parents report that they would like to volunteer more, according to our survey. So that brings up the question—why don't they? There's no simple answer. But what we do know is giving parents the convenience of online scheduling is a great place to start. Maintaining a calendar of volunteer opportunities as far in advance as possible will also increase parent response rate. That allows moms and dads to look at all available opportunities and dates and choose the best fit.
Teachers: What's your best advice for managing volunteers?

Download a high-resolution version of the Parent Volunteers infographic.
Get more teacher tips on communicating with parents: