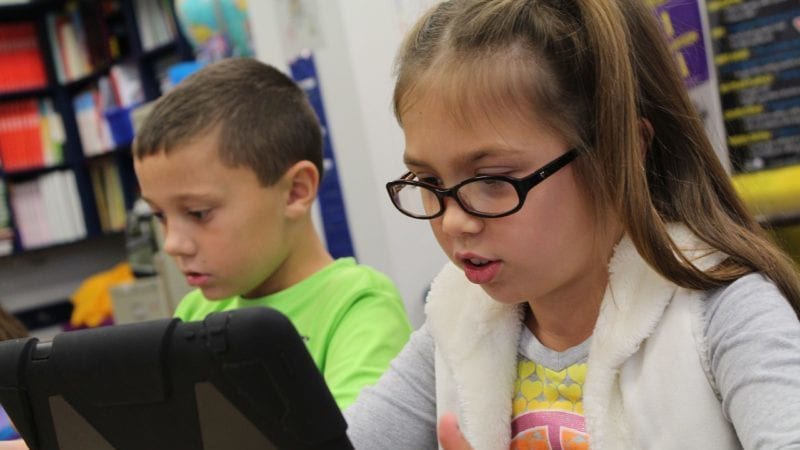 We know you are always looking for ways to add a little spark to your classroom. So we pulled together a list of some of our favorite FREE classroom resources for teachers. These are fun classroom activities and creative lesson ideas to help you plan for the new school year.
You'll find some online story time programs to give students variety during reading. We share a virtual field trip program perfect for gaining new educational experiences, without ever leaving the classroom. Plus, lesson plans and activities for science, arts and math, and more. While you're at it, check out our free printables archive on WeAreTeachers!
1. Online Storytime Programs
The Screen Actors Guild Foundation has a really cool free Storyline online program. They offer an online streaming video program featuring famous actors reading children's books aloud. There are 24 different titles available with fabulous titles including: Stellaluna and Harry the Dirty Dog. The videos are available on both YouTube and SchoolTube.
Barnes & Noble also offers an Online Storytime program and there is even Storytime from Space with an astronaut reading from the International Space Station.
2. Virtual Field Trip to the San Diego Zoo
Take your students on a virtual field trip to the San Diego Zoo. The San Diego Zoo Kids site features video lessons hosted by zookeepers packed with information and interesting facts about popular animals. Students can learn about Sumatran tigers, rhinos, leopards and more. There are 35 videos in total. You can also view the live webcams so students can see the elephants, pandas, apes and polar bears in real time!
3. Free DVDs & Resources from Teaching Tolerance
Teaching Tolerance has an entire series free classroom resources including DVDs and teacher guides. Teaching Tolerance is a wonderful organization that has created these award-winning documentaries and resources to help teach children about equality, cooperation, and citizenship. Most of the available film kits are best for grades 6 and up. However, there is also one for early grades.
4. Free Get Caught Reading Posters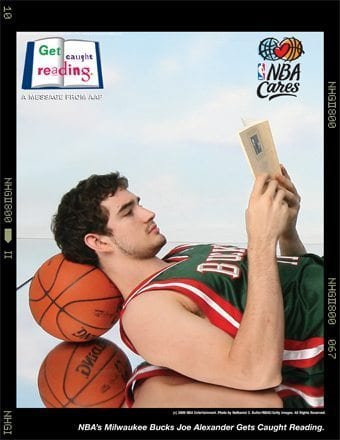 Looking for ways to decorate your classroom to inspire students for the new school year? Get Caught Reading offers free posters with popular celebrities reading.There are dozens of posters available. There are even a few available in Spanish. Celebrities include Alicia Keys, Greg Oden, Dinosaur Train, Tim Duncan and more.
The posters themselves are free and you can print them yourself. However, if you want the full-size posters and quality printing, you will need to order them. Shipping is $5 per order with a limit of 12 posters per order.
5. Free Classroom Subscription to ABC Mouse
ABCmouse.com helps kids learn to read through phonics and teaches lessons in math, science, social studies, art and music. It features 450 lessons with over 3,000 learning activities and supports all learning styles. This subscription-based educational website is currently offered FREE to U.S. and Canadian public schools. In order to set up a classroom account, you will need to provide all of your school's information including the school district and the name of your superintendent.
6. Free Educator's DVD Collection from NASA
NASA wants to help you teach your students about The Universe. They teamed up with the American Museum of Natural History and Stereo to bring you free classroom resources in the Journey to the Stars program. Currently, they are offering three different videos: 3DSun, Journey to the Stars and Cosmic Collisions. The videos are free and can be played on your TV and computer.
7. Free Reading & Language Arts Lesson Plans
If you are looking for some new ideas for reading and language arts instructions check out ReadWriteThink. They offer a variety of free materials for both educators and parents with hundreds of lesson plans for grades K through 12. Some of their most popular lessons include: Creating a Classroom Newspaper and Teaching Plot Structure through Short Stories. 
If you are looking for more free lesson plan ideas, you'll find more nearly 200 free arts-based lesson plans and projects from ArtsEdge. We also love the free printable lessons and worksheets from Education.com. You can download 10 free worksheets and 1 free workbook each month.
8. National Geographic Education
National Geographic Education features free classroom resources, activities and games as well as media, maps and more. There are different sections for teachers, informal educators, families, students and kids. In the teachers section you will find multimedia activities lessons and units aligned with national standards. The mapping section has interactive features and tools for creating custom materials that can be easily printed and shared. The Kids section has games and cool photos and videos the help kids learn about animals, space and the world around them.
NatGeo also offers a free app: Weird But True. This app is filled with wacky facts and trivia that will engage curious kids.
9. Smithsonian History Explorer
We love Smithsonian's History Explorer!  It's a great website from the Smithsonian National Museum of American History that features tons of free classroom resources including cool history lessons, interactive activities. and more for all grade levels and historical time periods beginning in 1620 through present day.  They even offer 30-minute webinars that highlight key resources from the Museum's online materials to help you plan specific lessons on topics like The Civil War, The Star Spangled Banner and more!
10. Kids.gov
With a new presidential election on the horizon, election and government lessons plans will be more interesting than ever. Kids.gov offers many educational resources for students but one of the highlights is the free posters. You can request a How to Become President of the United States poster and a 3 Branches of Government poster. Download a PDF version or order online and have them shipped. You don't even need to pay shipping costs.