Third graders are curious, capable and eager to share their ideas. With that in mind, we've gathered together learning links and fun activities that will help kids build skills in literacy, math, science, and social studies—plus some just for fun! This list of third grade websites and activities is something kids can easily do at home with their families. 
Want more third grade websites and activities sent to your inbox every week? Sign up for the newsletter!
Just a heads up, WeAreTeachers may collect a share of sales from the links on this page. We only recommend items our team loves!
Language Arts Activities
Read.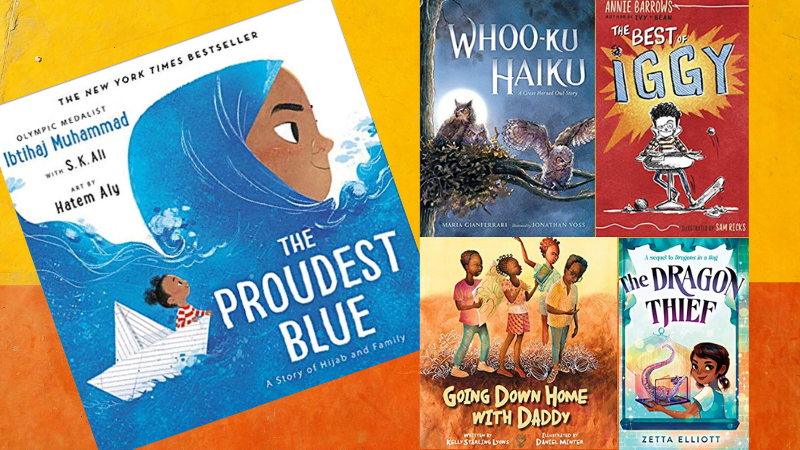 Find stories about family, cultural identity, heroes, and more, in our list of 52 of favorite picks for third graders. 
And for free e-book options that you can download to your home device, check out this round-up of sources for free e-books. 
Write. 
Most 3rd graders have vivid imaginations and love to share their ideas. Have your child choose from these awesome writing prompts to write daily in their journals. Some examples: What is your favorite time of day and why?, I am proud of myself because …, What is your dream vacation and why?
Listen to audiobooks.
d
Research shows that listening to fluent readers read aloud is one of the ways to build better readers. And lucky for us, many of our favorite authors are offering online read-alouds and activities on social media. Some of the big names include Mac Barnett, Oliver Jeffers, and Peter Reynolds. For more, check out our Big List of Children's Authors Doing Online Read-Alouds and Activities.
In addition, Audible is offering free audiobooks for kids during school closures.
Make a new friend.
It's easier than ever in today's virtual world to make a friend across the globe. Having a pen pal helps kids cultivate a global perspective and raises their global awareness. Check out these resources that help connect kids around the world.
Do word work activities.
Check out the website IXL for word work activities appropriate for 3rd graders. There are a variety of activities, from reading and writing strategies to vocabulary, grammar, and more. 
Math Activities
 Play math games.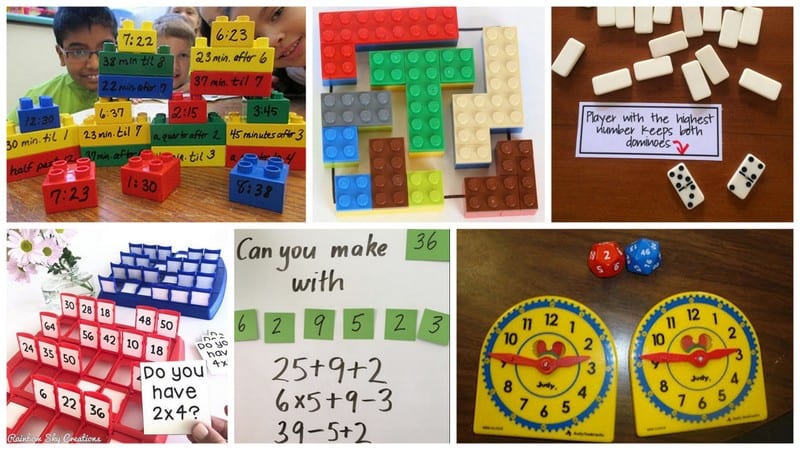 Hands-on activities are an excellent way to practice and gain a deeper understanding of math concepts. Check out these fun ideas: Dominoes Multiplication, Roll and Race Division, and Fraction Match. For more ideas, click here. 
An ordinary deck of playing cards can provide many ways for kids to practice math skills. You can use them for understanding the concept of Pi (Race to Pi), order of operations (Make 24), or multiplication fact families (Math Magic Trick). 
Read booksabout math. 
Storybooks are a great way to introduce and reinforce math concepts. Learn all about fractions with this book, Fractions in Disguise by Edward Einhorn.  For more titles, check out our list of Picture Books About Math. 
Have fun with area and perimeter.
From making mosaic art work and using snack foods to building a city, there are loads of ways to learn the concepts of area and perimeter. For a round-up of our favorite ideas,  click here. 
Practice skills the old fashioned way. 
While hands-on learning and math games are great ways to learn math, there is also a place for worksheets to give kids practice working independently. For a free packet of standards-based, printable math problems from EdHelper, follow this link. 
Science Activities
National Geographic has been a trusted source for learning about the world around us since 1888. Their website is a treasure trove of information on topics such as Biology, Ecology, Conservation, Earth Science, Climatology, Meteorology, Oceanography, Geography, and Physical Geography. Check out their free collection of third grade content including Seals vs. Sea Lions, Mapping World Heritage , Intro to Earth Dayand more. 
Learn about the life cycle.
An important part of the third grade science curriculum is studying life cycles. From videos and hands-on experiments to blog posts, here are 10 creative ways to learn about this fascinating topic. 
Make friends with a giraffe.
Tune in to meet April and her son, Tajiri, at the Animal Adventure Park Giraffe Yard. For our complete list of nature webcams, click here. 
Do experiments.
Make a DIY star projector, explore static electricity or build a better umbrella. These are just a few of the fun and engaging activities in our collection of 35 Hands-On Third Grade Science Activities.
Explore a science collection curated just for third graders. 
Create a free account on PBS Learning Media and get access to images, videos, and interactive lessons on the topics of life science, physical science, earth, space science, and more.   
Social Studies Activities
Watch Brainpop videos, for free! 
Brainpop is offering free access for families impacted by school closures. It is an amazing resource that offers fun, engaging videos, games, and quizzes across the curriculum. Laugh and learn with Tim and Moby as you learn about Economics, U.S. Government, Cultures, and more. 
Let Ben Franklin be your guide. 
Check out Ben's Guide to the U.S. Government , a fun interactive website where kids can learn about topics like branches of government, how laws are made, and all about the election process. In addition, you'll find quizzes, crosswords, word search puzzles, and fun video games like Place the States.
Read about current events. 
Time Magazine for Kids offers news articles about many topics, including the country, the world, animals. and trends in schools.
Travel to the birthplace of music, visit Colonial Williamsburg, or walk along the Great Wall of China. For more, head over to our complete list of virtual field trips.
We've compiled a big list of over 40 of the best social studies websites. Get lesson plans, take virtual museum tours, and head out on field trips.  Find out how to subscribe to StudiesWeekly, tour the National Gallery of Art, or learn all about kids' right to safety.
Just for Fun Activities
Compete in timed challenges.
Hold a family game night and compete with Minute to Win It challenges such as ping pong toss, cookie face, and nut stacker.
Make paper airplanes.
Kids seem to have an endless fascination with folding paper into airplanes. Check out this fun video, 5 Easy Paper Airplanes that Fly Far!to learn some new techniques. 
Crack each other up. 
Third graders have an amazing sense of humor and love jokes, riddles, and brain teasers. Fuel their comedic interest with these 81 Funniest Knock Knock Jokes from Fatherly. 
Create! 
One awesome thing about learning from home is there is more time to work on creative projects. Check out 40 Art Projects for Kids including string art, rainbow geometry painting, and recycled water bottle garden art. 
Bake up a batch of fun. 
Baking is a great way to practice math skills and learn how to follow procedures. It's also a great way to bond with our kids. Try some of these delicious recipes from Delish: Owl Cupcakes, Chocolate Peanut Butter Banana Bites,and  Strawberry Shortcake Lasagna.
What are your favorite third grade websites and activities? Please share in the comments! 
Plus, don't forget to sign up for our weekly emails to receive more ideas!
Help your kids burn off some of their (abundant!) energy with our Virtual P.E. Resources to Keep Kids Moving at Home.