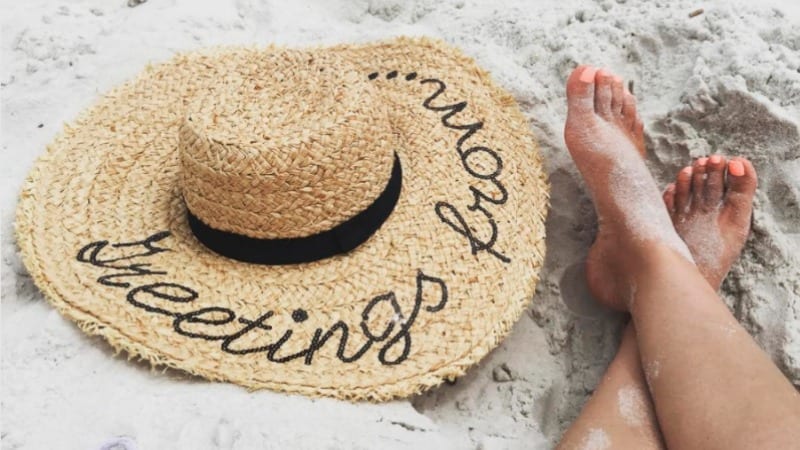 Summer goes by oh too quickly, so seize the day! We searched the Internet to find our favorite #teachersummer photos of educators living their best life. Warning: Some of these might make you a little envious. But hopefully these snaps will encourage you to get out there and make the most out of the sunny days of summer.
1. It is good to be queen.
In Paris, at least.
2. Waking up early … ON PURPOSE
And I'm not stopping until these dreams are made a reality.
3. Hitting the road.
And wearing my cute shoes doin' it.
4. Sipping coffee nice and slooooooow.
Summer's the time to just slow it down.
5. You had us at Halo.
Quintessential summer indulgence.
6. Perfecting homestyle cooking .
To make up for all those frozen pizzas.
7. Sunshine, salt water and sweet treats!
Can you ever get enough?
8. Soaking up the great outdoors.
And storing it away for future daydreams.
9. Sushi date? Yes please!
Oh, so fancy!
10. When you absolutely need a classroom fix.
Teacher besties are the bomb.
11. Feet up Friday, summer style.
Break out the s'mores!
12. One way to handle that energetic dog.
Going to the park is just too exciting.
13. What. A. View.
Now that's what I'm talking about.
14. A flight of beer? Don't mind if I do!
Teacher on summer break: Mondays are great!
15. Excuse me, I have someplace to be.
Oh yeah! Trading our teacher bags for beach bags.
16. A summer craft I can get behind.
But only because it's so darn cute.
17. All the books.
Must. Resist.
18. Family time .
Beach reading and truck sand castles—what could be better?
19. Occasionally giving your brain a workout.
Can't let it totally turn to mush, after all.
20. What's the limit on summer drink pics?
Umm, there's not!
21. Feeling the zen.
Can't you just hear that rushing water?
22. One for you, and one for me.
Ahhhh, the simple pleasures.
23. Taking in a game.
After the rain delay, that is.
24. Sun's out, fun's out.
Is it really work when you're poolside?
25. Headed to the big city.
We'll cross that bridge when we get to it.
26. Taking a mindful moment.
Just breathe.
27. Wait, is this a bad thing?
Yep, this baby's going front and center on my desk next year.
28. Learning ahhh-mazing things.
We all need fuel for our creativity!
29. Greetings from … it doesn't matter.
When I go to my happy place in my mind, it'll be here.
30. Getting lost in a good book.
Because it's always a good day to read a beautifully inspiring book.
31. Stopping to appreciate nature .
Next stop…chrysalis!
32. Making a summer fashion statement.
'Cause summertime calls for bright hair and bright shoes!
33. It goes so fast!
Soak up every second.
Come share your teacher summer photos in our WeAreTeachers HELPLINE group on Facebook.
Plus, a teacher's big summer bucket list.