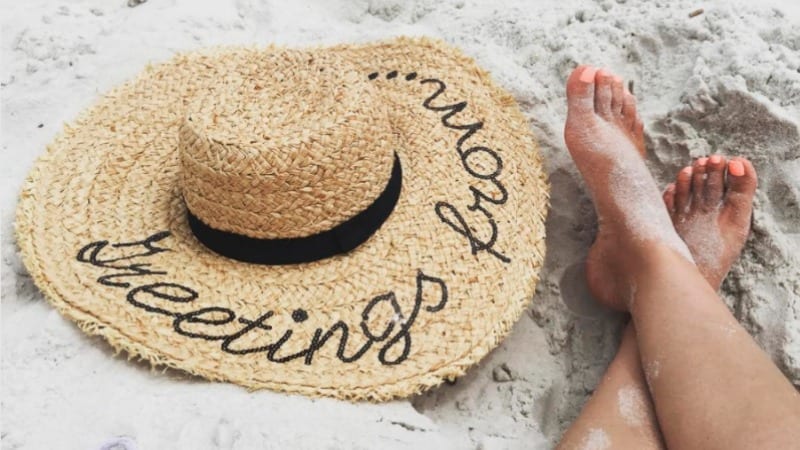 The back-to-school talk is definitely in the air, and for some, it's already happening! Don't let that stop you from making the most out of your teacher summer, though. We searched the Internet to find some our favorite #teachersummer photos for inspiration. Warning: Some of these might make you a little envious. Hopefully these snaps will encourage you to get out there and make the most out of the sunny days we have left.
1. Give me all the books
2. Waking up early … ON PURPOSE
3. Did someone say Target Dollar Aisle?
4. Sipping coffee nice and slooooooow …
5. You had us at Halo …
6. Perfecting homestyle cooking …
7. When you find long lost school supplies … score!
8. Soaking in the great outdoors …
9. Sushi date? Yes please!
10. This teacher NEEDED her classroom fix, so her BFF helped …
11. Of course teachers laminate year-round …
12. It's tough to be a teacher and HAVE to test new products …
13. What. A. View. Bring me next time?
14. A flight of beer? Don't mind if I do!
15. Excuse me, I have someplace to be …
16. A summer craft I can get behind …
17. Help from a feline with collecting school supplies …
18. Family time …
19. Occasionally giving your brain a workout, too …
20. What's the limit of summer drink pics?
21. Feeling the zen …
22. One for you, and one for me …
23. I want this!
24. I'm putting this place on my bucket list …
25. Using the summer to get stronger and stronger …
26. Those sentimental times when it all goes back to your students …
27. Wait, is this a bad thing?
28. Learning ahhh-mazing things …
29. Greetings from … it doesn't matter
30. Taking time to get inspired for next year …
31. Stopping to appreciate nature …
32. Now this is training I could get behind
33. Peacing out on summer like …