Second graders are full of curiosity and enthusiasm for learning. Parents can supplement any education with these amazing second grade websites and activities kids can enjoy at home with their families. (They won't even know they're learning!) These learning links and fun activities will help kids build skills in literacy, math, science, and social studies—plus we included some that are just for enjoyment.
Want more second grade websites and activities sent to your inbox every week? Sign up for the newsletter!
Just a heads up, WeAreTeachers may collect a share of sales from the links on this page. We only recommend items our team loves!
Reading and Language Arts Activities
Most teachers would tell you the very best thing you can do with your children at home is read, read, read! This title, Life by Cynthia Rylant is especially relevant as it talks about looking for beauty around us every day and finding strength in adversity. And check out 49 more of the Best Books for Second Graders. For free e-book options you can download to your home device, check out this  round-up of sources for free e-books.
Listen to read alouds.
Research shows that listening to fluent readers read aloud is one of the ways to build better readers. And lucky for us, many of our favorite authors are offering online read-alouds and activities on social media. Some of the big names include Mac Barnett, Oliver Jeffers, and Peter Reynolds. For more, check out our Big List of Children's Authors Doing Online Read-Alouds and Activities.
In addition, Audible is offering free audiobooks for kids during school closures. Treat your second grader to a classic title like Alice's Adventures in Wonderland.
Practice writing.
Encourage your child to write in a journal every day. Here are 36 writing prompts for second graders that will inspire their creativity and support their writing development. With questions like "Why is your hero and why?" "What is your favorite thing about yourself?" and "If you were a teacher, what would you teach?" your child will not only get writing practice, but you will learn even more about them as an individual.
Do word work activities.
Check out the website IXL for word work activities appropriate for 2nd graders. There are a variety of activities, from reading foundations and strategies to vocabulary and grammar.
Play games.
Many board games help reinforce literacy skills in young learners. Make your own Bingo game using sight words or try one of these games: Apples to Apples Junior or Scrabble Jr..
Math Activities
Play math games.
Hands-on activities are an excellent way to practice, and gain a deeper understanding, of math concepts. Try Rush Hour or Mystery Bags. For more ideas, check out our Best Second Grade Math Games.
Play cards.
A simple deck of playing cards can provide many ways to practice math skills. You can use them for fractions (Fraction War), sequencing (Pyramid Solitaire), or even additional and subtraction (Close Call). Check out more ideas here.
Read books about math.
Storybooks are a great way to introduce and reinforce math concepts for young learners. Learn about basic geometry concepts with this book, Sir Cumference and the First Round Table by Cindy Neuschwander. For more titles, check out our list of Picture Books About Math.
Play favorite board games.
There are so many board games that teach kids basic math concepts. Try Yahtzee, Battleship, Sorry! … or another of our favorites, Pop for Addition and Subtraction .
Practice math skills.
While hands-on learning and math games are the best way to learn math, there is also a place for worksheets to give kids practice working independently. Check out the free printables for second graders on concepts such as subtraction with regrouping, math puzzles, telling time and more available from Education.com.
Science Activities
Study the weather.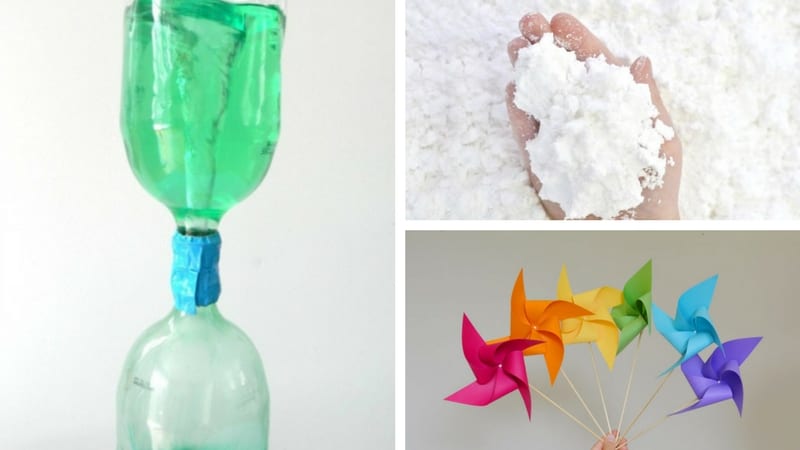 Start a weather journal with your child. Staple a few sheets of computer together and each day, have them write a sentence or two about the weather and draw a picture. Also, check out this great list of books about weather and easy weather activities to do at home.
Visit the aquarium.
Take a virtual field trip to learn about aquatic life. Here are some our favorites- Georgia Aquarium's Ocean Voyager webcam  "jellycam" at Monterey Bay Aquarium the National Aquarium, and the Seattle Aquarium. Need other ideas? Check out our complete list of virtual field trips.
Do at-home science experiments.
Learn about density, erosion, the water cycle and more with these fun and engaging 2nd Grade Science Activities.
Make friends with gorillas.
Tune in to the Grace Gorilla Forest Corridor cam and watch gorillas as they play, eat, and rest in their forest habitat in the Democratic Republic of Congo. For our complete list of nature webcams, click here.
Tap into even more free resources.
Create a free account on PBS Learning Media and get access to images, videos, and interactive lessons on the topics of life science, physical science, earth, space science, and more.
Social Studies Activities
Tune in to Brainpop Jr..
Brainpop Jr. is offering free access for families impacted by school closures. It is an amazing resource that offers fun, engaging videos, games, and quizzes across the curriculum. Explore communities, citizenship, American history, and more with Annie and Moby here . Note: For students in grades 3-5 check out Brainpop and for English language learners, check out Brainpop ELL.
Learn the ins and outs of your town.
Use Google Maps to take a tour of your neighborhood. Zoom in and find familiar landmarks like your child's school, the grocery store, and the library. Zoom out and see the neighboring communities you are surrounded by.
Learn all about different types of maps, the history of the Fourth of July or take a tour of The Smithsonian Museum. We've compiled a big list of over 40 of the best social studies websites. Get lesson plans, take virtual museum tours and field trips, play games, and more!
Study history (your family's).
Source: Family tree Templates
Look through your family photo albums and talk about your family's history. Facetime grandma and grandpa and ask them to share some old stories. Download one of their free templates and create your own family tree.
Go old school.
Introduce your kids to an old favorite: Schoolhouse Rock! With catchy tunes like I'm Just a Bill, The Preamble, and Three Branches of Government, these old-school videos are fun, informative, and make a lasting impression on kids.
Just for Fun Activities
Recycle old crayons into new creations.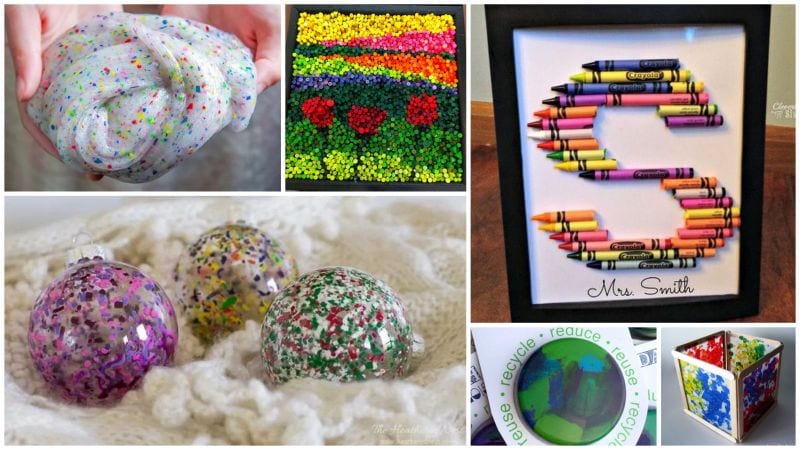 Check out 24 Unbelievable Things You Can Do With Broken Crayons. From letter crayons to homemade candles to glowing paper lanterns, these ides will provide your kids with hours of fun.
Make forts!
Kids really don't need any encouragement to make forts—it's a skill they seem to come to naturally. But just in case they need some new inspiration, this fun video 4 Ways to Make a Pillow Fort from wikiHow  has thousands of how-to videos for learners of all ages.
Have a brainteaser challenge.
Encourage some out-of-the-box thinking with questions like "Before Mt. Everest was discovered what was the highest mountain in the world?" or "What can you hold without ever touching?" These questions and 99 more can be found here.
Build!
Design engineering challenges for your child to build … like highest structure (or biggest, longest, strongest, etc.) Use LEGO bricks or other building toys or use ordinary household items like toothpicks and marshmallows, index cards, play dough, straws, plastic cups, paper clips, or cardboard boxes.
Tackle a big art project.
These projects were created for classrooms, but could easily be done by a family (they may just take a while longer). Having a project to work on together will not only create something beautiful, it makes for family bonding. Try creating a bottle cap mosaic, a life size Rainbow Fish, or a giant weaving wall.
What are your favorite second grade websites and activities? Please share in the comments! 
Plus, don't forget to sign up for our weekly emails to receive more ideas!
If your kid needs a break from online learning, these  50 Brain Breaks for Kids will help them re-energize and refocus.