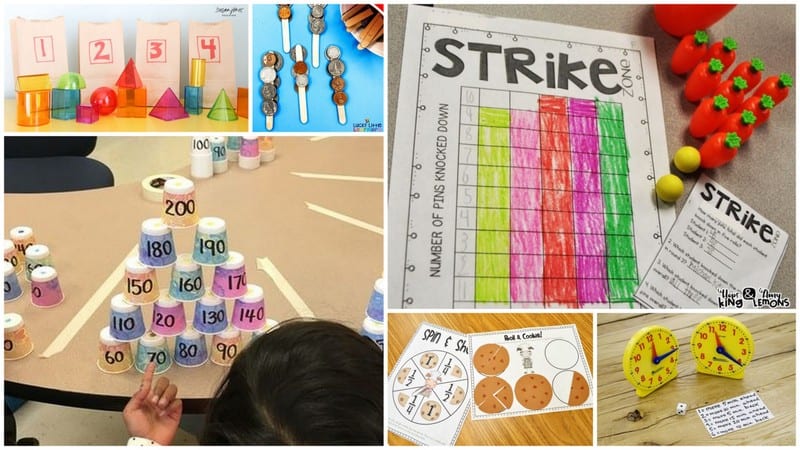 Second grade math students are mastering concepts that prepare them for harder challenges ahead, like multiplication and fractions. These second grade math games align with Common Core standards and teach skills like skip counting, measuring and graphing, and working with money and time. Best of all, they're fun to play!
1. Flip cards and add to 100.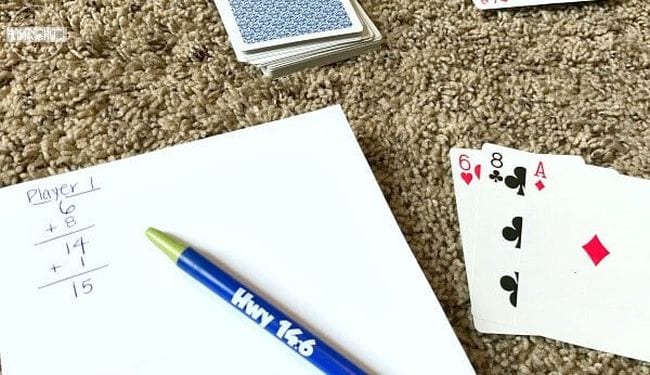 This simple second grade math game uses a standard deck of playing cards (take out the face cards or assign them values, like 1 or 10). Players draw a card and add it to their running total, trying to be the first to reach 100 without going over. Increase the difficulty level by having players draw two cards and add them together, then add the sum to their total.
Learn more: 123Homeschool4Me
2. Toss beanbags to work on place value.

Kids toss beanbags into bins labeled with different place values then count how many are in each and write out the number. The students who aren't throwing play along by writing the number on their own, earning a point if they get it right.
Learn more: Saddle Up for 2nd Grade
3. Jump into skip-counting hopscotch.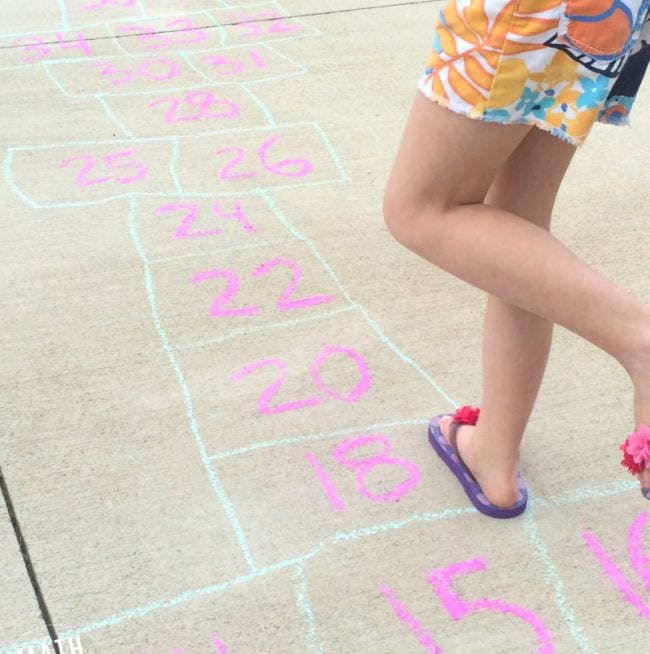 Second grade math students master skip counting to pave the way for multiplication. Hopscotch is a such a fun way to work on this skill! Number the board for whatever you're working on (twos, fives, 10s, etc.) and offer a few choices to make along the way.
Learn more: Math Geek Mama
4. Practice telling time with Rush Hour.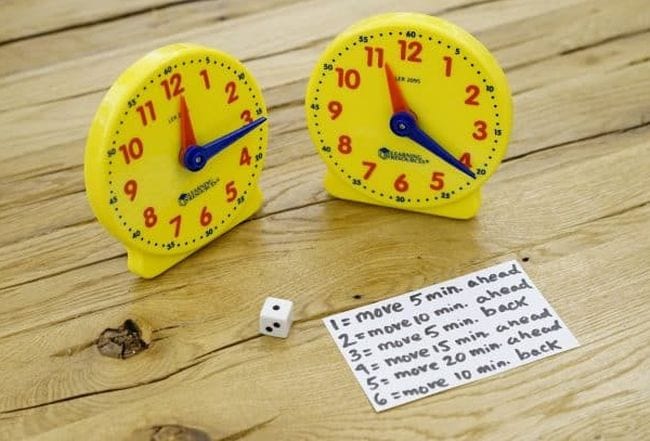 This time-telling game has kids racing to move their clock ahead exactly to the next hour, but it's all determined by the roll of the die. Make sure they practice their clock skills by saying each new time out loud as they go along.
Learn more: Enza's Bargains
5. Roll and compare for place-value practice.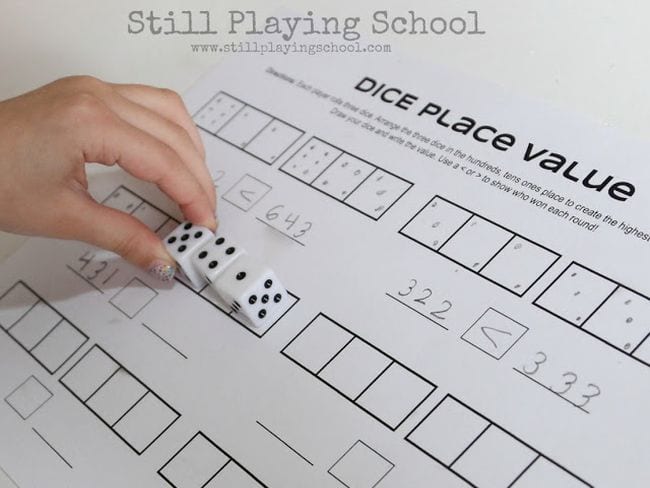 There are so many ways to use dice in the classroom. In this game, each player rolls three dice and arranges them to give themselves the highest possible number. Then they compare with their partner to see who wins. Great for place value and understanding greater than/less than.
Learn more: Still Playing School
6. Play Kaboom! with coin sticks.
Second grade math students should be fluent in working with money, and this fun game will challenge their skills. They draw a stick and add up the (plastic) coins glued to it. If they get the right answer, they keep the stick. If they draw KABOOM! all their sticks go back in the cup. See how it works in the video at the link.
Learn more: Lucky Little Learners
7. Go bowling to measure and graph data.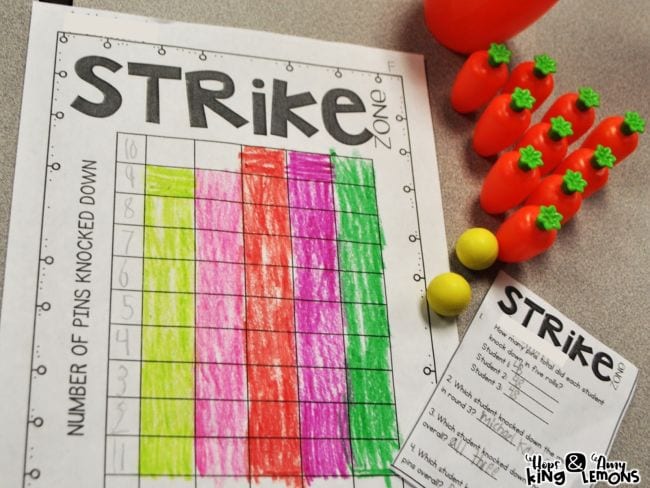 Snag a mini bowling set from the dollar store for this second grade math game. Kids bowl and graph the number of pins they knock down on each turn. So fun!
Learn more: Amy Lemons
8. Recognize 3-D shapes in Mystery Bags.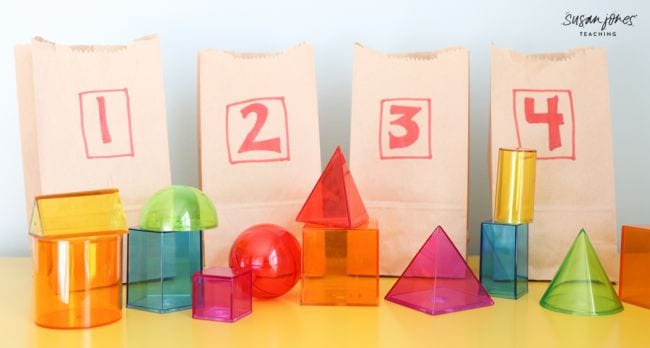 Place a 3-D shape block into each numbered bag. Kids work in groups or on their own to identify each shape only by touch (no peeking!).
Learn more: Susan Jones Teaching
9. Add up dollars and cents with Dollar Dash.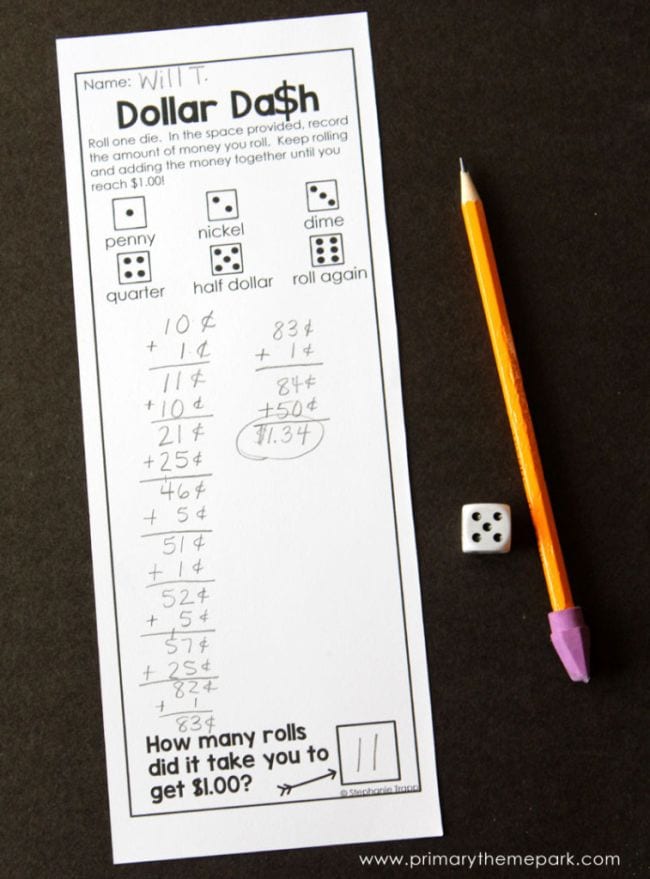 This simple game has kids rolling dice and adding up a running total in a race to reach one dollar. You can change the target amount for more practice too.
Learn more: Primary Theme Park
10. Toss cotton balls to learn evens and odds.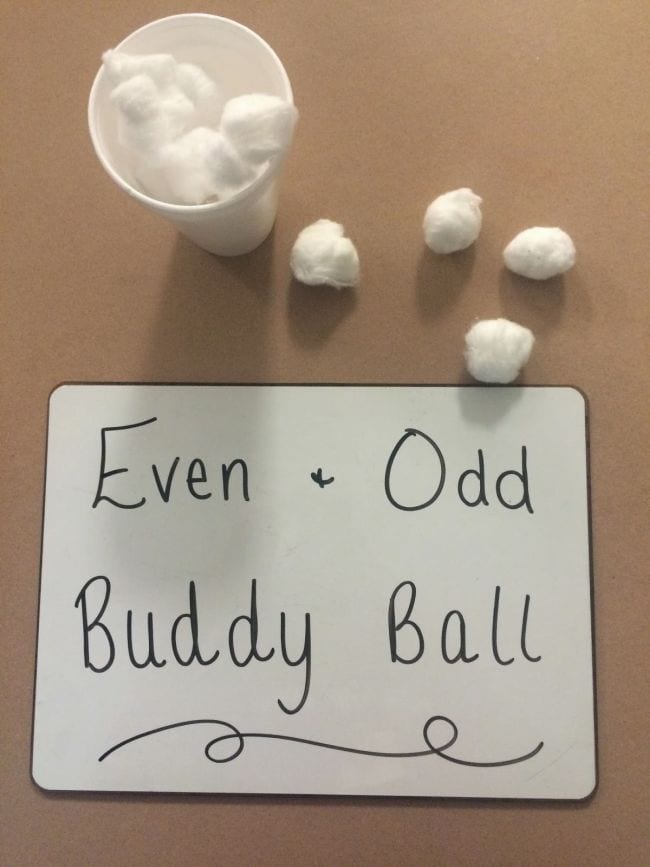 A chance to throw stuff in the classroom? Kids will love it! In Buddy Ball, second grade math students take turns throwing cotton balls into the cup their partner is holding. Then they count them up by twos to see if the total is even or odd.
Learn more: Camping Out in Second Grade
11. Hit a home run for math fact fluency.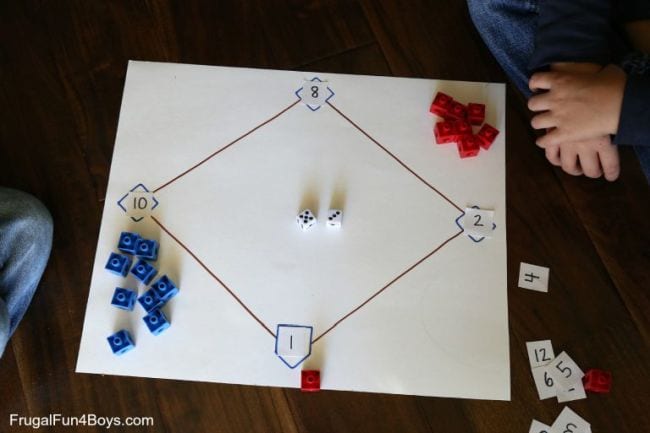 Work on addition and subtraction fact fluency in this fun baseball game! Learn how to play at the link.
Learn more: Frugal Fun for Boys and Girls
12. Subtract your way to bingo.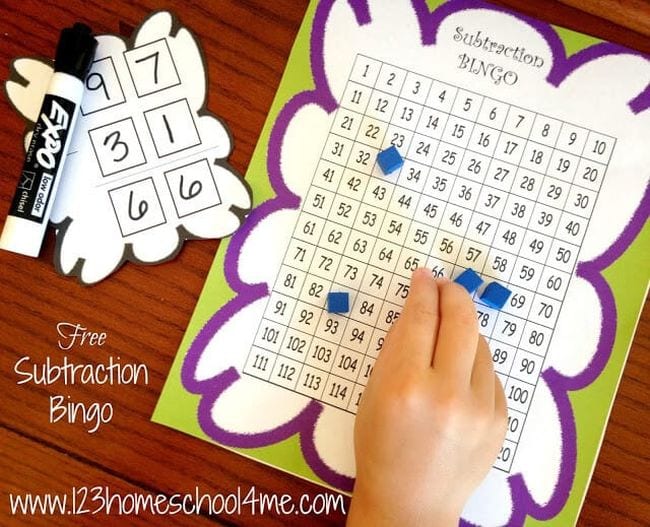 Use a hundreds chart and deck of cards to play bingo with subtraction facts. Find full instructions at the link.
Learn more: 123Homeschool4Me
13. Stack cups to practice skip counting.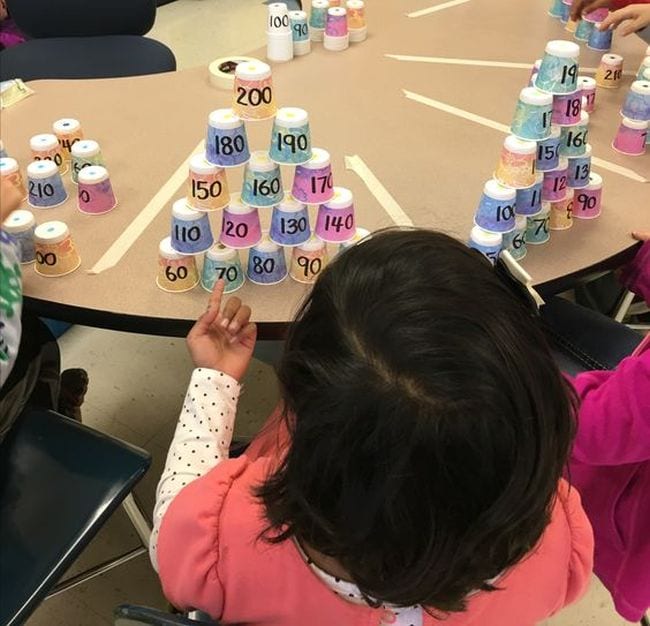 Kids LOVE to stack cups. Number yours to practice counting by twos, fives, tens … whatever you're working on. Then challenge students to race to see who can stack theirs in the correct order the fastest!
Photo: Christina Jacobucci/Pinterest
14. Spin and build cookie fractions.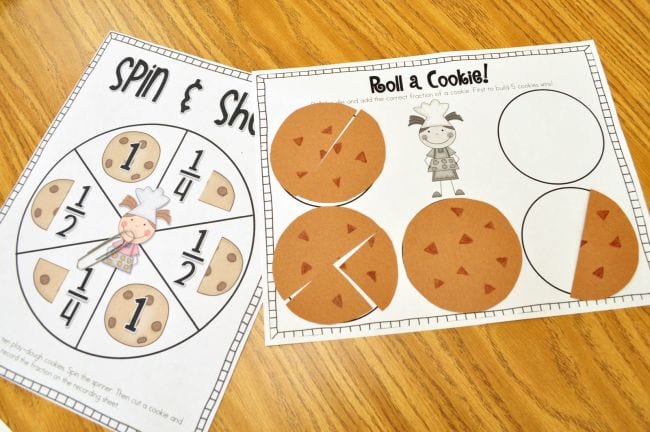 Second grade math students begin working with basic fractions as a part of a whole. This free printable game helps them build those skills.
Learn more: Mrs. Ricca's Kindergarten
15. Go on a place-value scavenger hunt.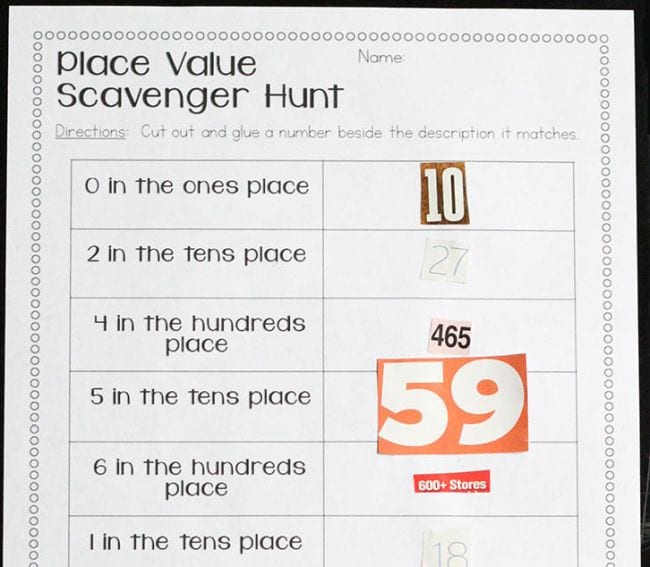 Reinforce place value skills with a fun scavenger hunt. Grab a stack of old magazines or newspapers and send kids out to find the required numbers.
Learn more: Primary Theme Park
16. Host the Measurement Olympics.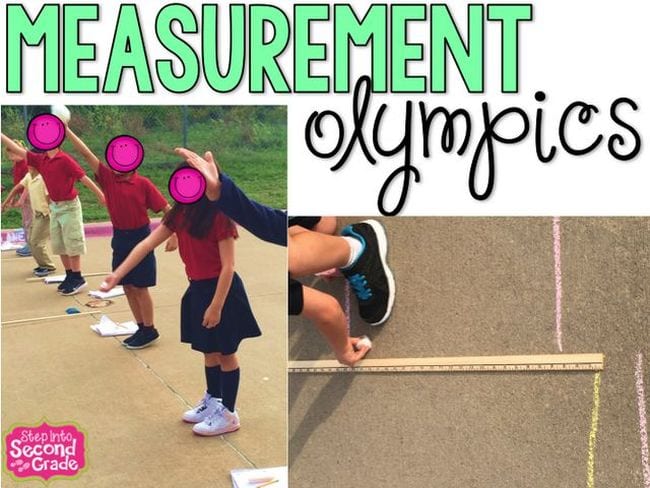 Olympic events are all about measuring, so it's a perfect way to get second grade math students to practice these skills. Hold a variety of events (see the link for ideas and a free printable), and measure each in a different way: inches, centimeters, feet, yards, meters, and so on. For even more math practice, use a line graph to show the rankings for each event.
Learn more: Bloglovin'
17. Hop along a number line to solve equations.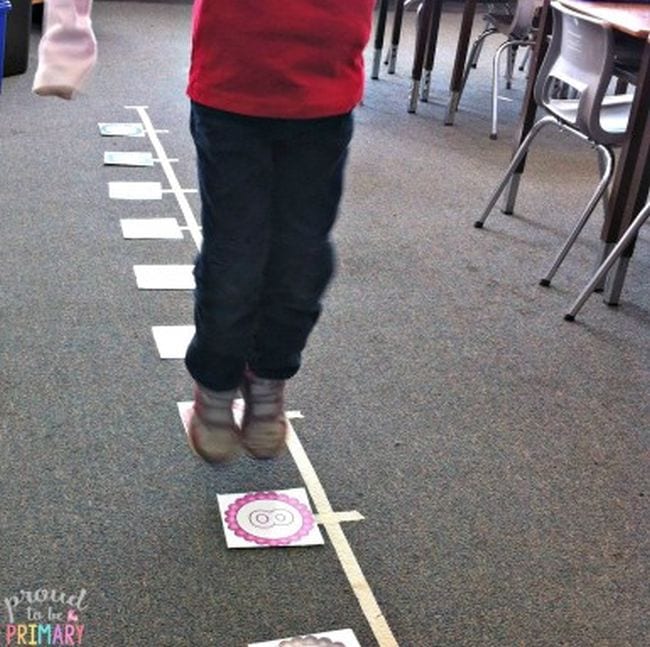 Make a life-size number line on your classroom floor then print the free equation cards at the link below. Second grade math students take turns drawing a card and hopping back and forth on the line to solve the equations.
Learn more: Proud to Be Primary
18. Solve puzzles with skip counting.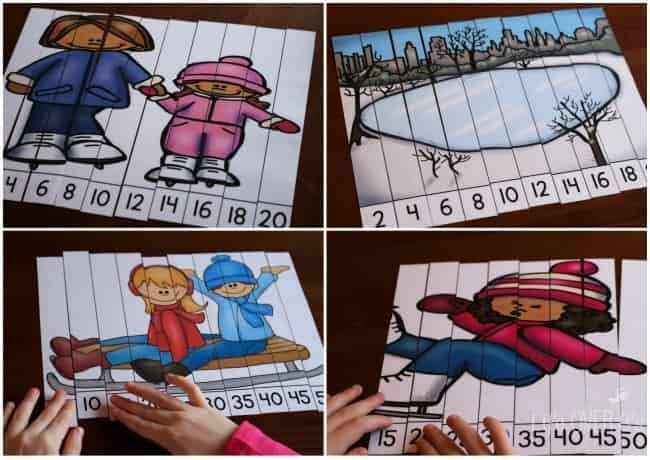 There are lots of printable skip-counting puzzles out there. Visit the link below for some free ones to try with your class.
Learn more: Life Over C's
19. Use flashcards to play Fifteen in a Row.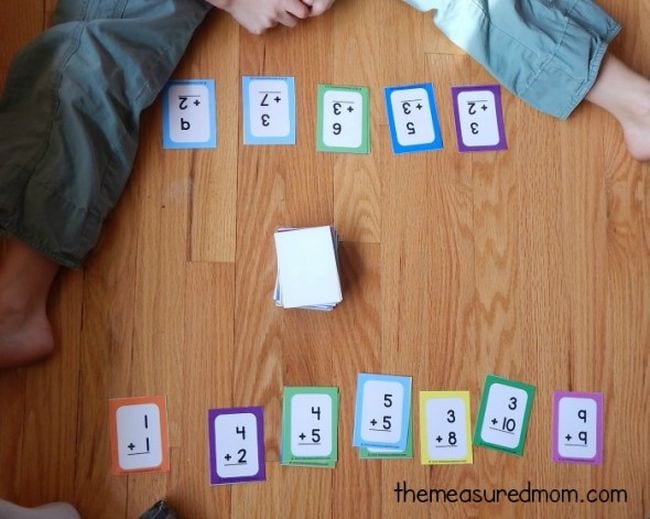 When it comes down to it, flashcards are still one of the best ways to practice fact fluency, but a game can at least make them more fun. The goal is to lay out 15 flashcards in a row by the total of their sums, from smallest to largest. Learn how it's played at the link.
Learn more: The Measured Mom
20. Play Guess My Number to practice number sense.
Evens and odds, comparing, place value … there are so many second grade math skills covered in this one simple game! Kids take turns asking questions, and the one who guesses correctly chooses the number for the next round.
Learn more: Step Into 2nd Grade
Looking for more fun and free ways to give kids math practice? Try these Online Math Games for Every Level.
If you like these math games, you'll also love these 20 Simple and Fun Second Grade Science Experiments and Activities.