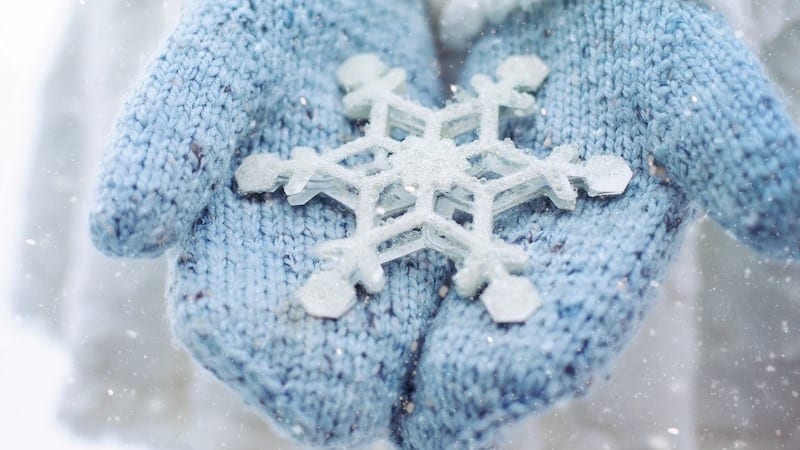 December is in full swing! Think beyond the holiday party and find time to make sure holiday inclusivity happens at your school. It's easy to create special seasonal traditions for your school—events kids will look forward to year after year. And better yet, your school can do this while still being inclusive of a variety of traditions and cultures in your community, just like these schools!
1. Host an all-school seasonal read.
This is such a sweet idea. There are many wonderful inclusive seasonal reads that your community will love. At your next all-school assembly, pick one student to unwrap a short book, and then have a special guest read it in front of the whole school!
2. Get some Sneaky Cards.
Everyone has the capacity to spread kindness at this time of year. Sneaky Cards are super fun cards that give the holder a special joy-boosting mission.
3. Celebrate with staff bingo.
Joyful adults create fun and productive learning experiences for kids. What could be more joy inducing than all-faculty bingo? Announce numbers between periods and give away awesome prizes!
4. Popcorn bars are easy to make and fun to eat.
Get some cute, seasonal bags so teachers can grab their popcorn and go. This is a cheap and easy treat with big returns.
What a great idea! Students are no doubt already practicing for their winter concert. Why not give them another chance to show off? Bonus points if you post the pictures on Twitter!
6. See something, say something.
Gratitude is the best gift. Is someone knocking it out of the park these days? Is there someone whose kindness makes you smile every day? Now is the moment to recognize them and say thanks.
7. Host a holiday food drive.
Do good by supporting members of your community who need extra support. Make it into a competition and reward the winners with a pajama and hot cocoa day!
8. Send a joy email each day.
This month our school is focusing on joy. We are sharing what brings us joy, looking for & celebrating joyful moments in our day. You can feel the joy vibe the second you walk into school! Lots of hugs, smiles and high fives for our children!❤️#joyfulleaders pic.twitter.com/hgMty1DY7g

— JoAnne (@joanneduncanjo) December 7, 2019
Here's a brilliant idea! For one week, document joy all over your building. Ask teachers and other staff to contribute pictures. At the end of the day, send out a joy dispatch to your whole community.
9. Set the tone with fun accessories.
That's right. If this is your thing, December is your time to shine! Wear all your loudest and most whimsical holiday sweaters, and watch the instant smiles.
10. Make a selfie station.
Harness the power of the selfie! Bring in winter-related props to make a selfie station that celebrates the season! Make a hashtag on social media to find what your community creates. Collect, print, and then display them in the hallways!
11. Celebrate the outdoors.
Thank you to everyone who joined us on Saturday at our annual Winter Faire for festive holiday treats, activities, gifts and music. The event is a tradition at Whistler Waldorf and a wonderful community celebration of the magic and beauty of the winter season. Happy Holidays! pic.twitter.com/OD1cj0gAGG

— Whistler Waldorf School (@WhistlerWaldorf) December 9, 2019
Wait until January to stay inside. December is for enjoying the season! It's easy and fun to organize outdoor activities that celebrate the season!
12. Music can enhance the celebration.
13. Show gratitude on wheels with a snack cart.
One thing is for sure: This is one of the busiest times of year. As much as they want to, it might be hard for teachers to make it out of their classroom for even the smallest reprieve. Take your show on the road with this brilliant snack cart and hand-deliver some goodies.
14. Movie time is magical.
Everyone loves a movie day. All-school film viewings are a great way to build memories together! Kids never forget these kinds of experiences.
15. Create a thank-you-note station.
Check out our Gratitude Card making station set up in the back of the library! Make your own cards to show someone you love how thankful you are for them! These materials will be available to patrons to create with anytime during business hours until the end of November. pic.twitter.com/tPe5ENcQif

— Wayne Public Library (@WayneNELibrary) November 14, 2019
We all know that small gestures have a big impact. Offer your team an opportunity to say thank you to one another by setting up a thank-you-card station. Keep the cards seasonal to maximize inclusivity.