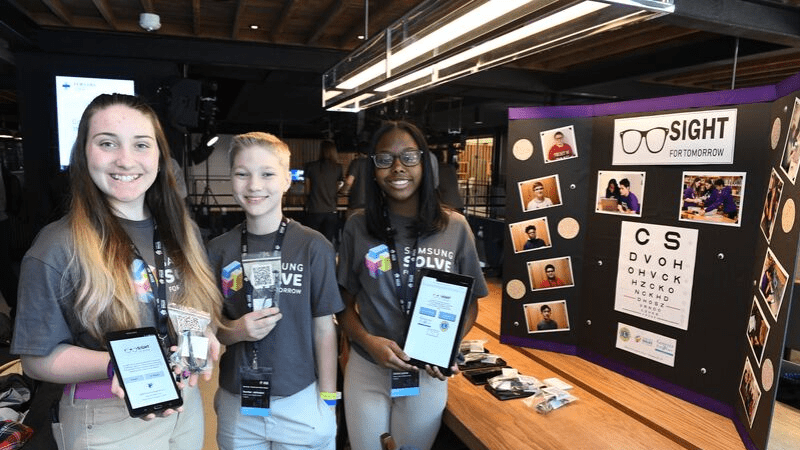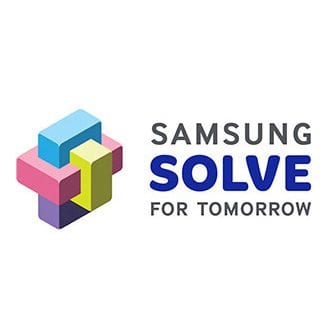 The challenge is cool, the funding is generous—and the first round of the Samsung Solve for Tomorrow Contest is easy-peasy. If you teach public school grades 6–12 and are interested in community service, check it out.
More
Samsung Solve for Tomorrow is at it again and—wait for it—this year 300 teachers from across the country will win their share of $3 million in classroom technology. You read that right! To celebrate their 10th anniversary, Samsung is offering more prizes to more teachers for their annual STEM contest.
Here are the details:
You must be a 6–12 grade public school teacher to enter.
Get your students involved! To apply, simply suggest a STEM idea that can help solve a problem or challenge in your school community. Entries are due by October 23.
That's it for now! Up to 300 state finalists will each win a Samsung tablet and advance to Phase Two.
Phase Two of the Samsung Solve for Tomorrow contest requires students to outline an Activity Plan, showing how they will execute the project. Up to 100 state winners will be selected to win a $1,500 video kit, plus a $15,000 prize package. (Psst, all prizes are for your school to keep!)
In Phase Three, students will bring their winning STEM idea to life and use their equipment to produce and submit a project demonstration video. Then in Phase Four, 20 national finalists will be announced and invited to New York City for a live pitch event. Each national finalist will receive a $50,000 prize package!
And five National Grand Prize winners will each receive a $100,000 prize package! For real. We're not kidding!
Take a look at the 2018–2019 STEM contest winners below for some serious inspiration.