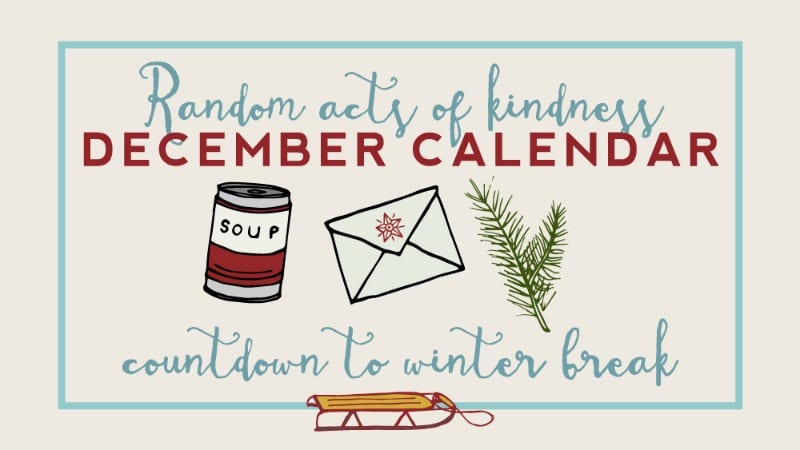 December can be a crazy time in the classroom. The kids are antsy, your personal to-do list is a mile long, and you're still trying to cover curriculum while you can. But it's also a time for gratitude, tradition, and reflection, which is why we created this Random Acts of Kindness Calendar for the classroom.
Download it, print it, and share it with your students and colleagues. Feel free to sub in a new activity for a given day, or to adjust the calendar to your school schedule. (We made the calendar available as a PDF that you can download and edit, too!) If you use the calendar in the classroom, we'd love to hear about it—either leave a comment on this post or email submissions@weareteachers.com with your stories.
We hope that the suggested activities bring some peace and joy to your school this year.