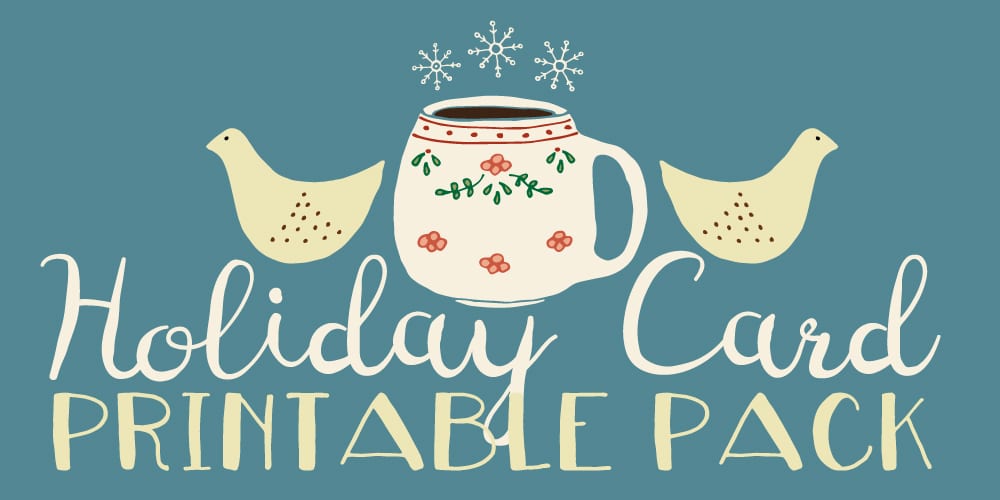 Save time and money this year with our free printable holiday cards! We've pulled together several different designs to cover anyone on your list—from colleagues and students to parents and other school staff. This year, it'll be easy to spread some holiday cheer for next to nothing.
Click here to download the cards. Then print the ones you want!
1. Because you love your teacher BFF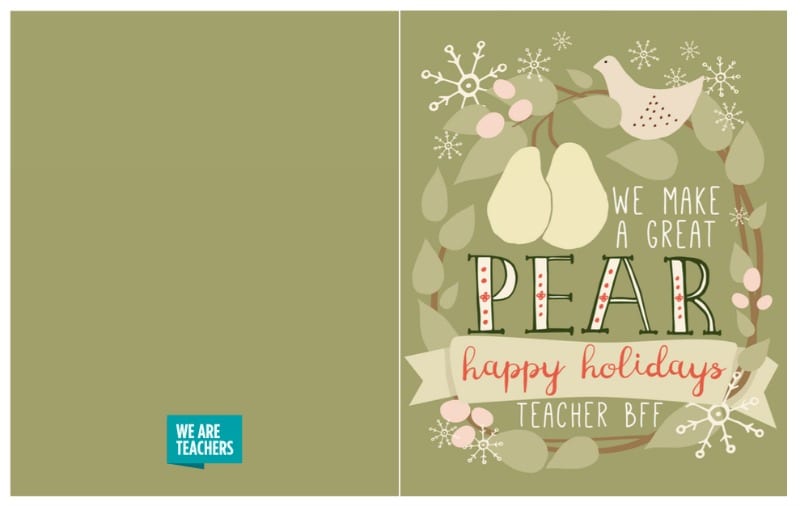 2. Because of course you're appreciative of your 75th teacher mug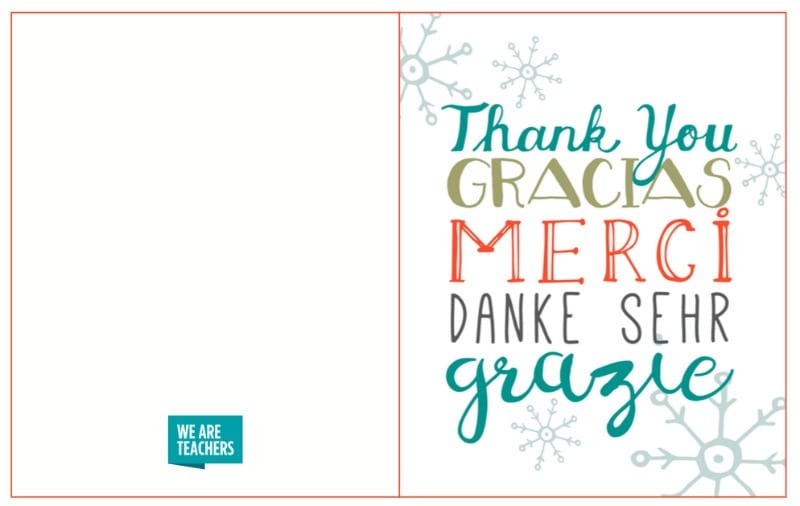 3. Because all I want for Christmas is caffeine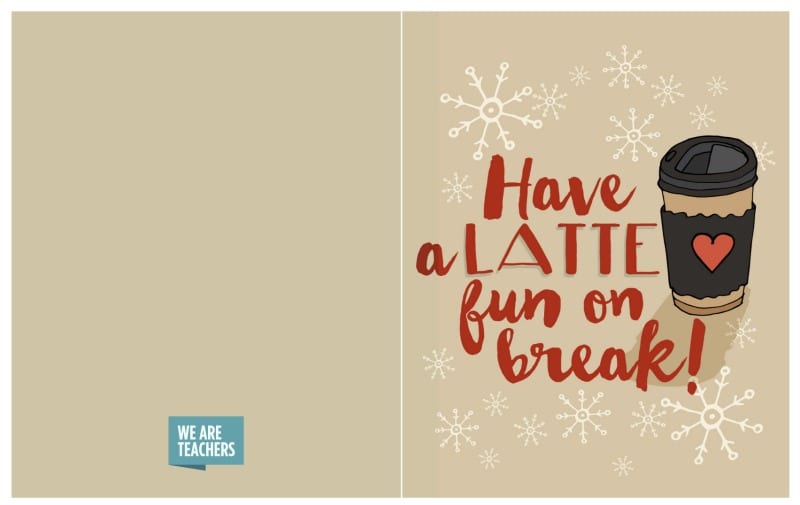 4. Because it's time to espresso yourself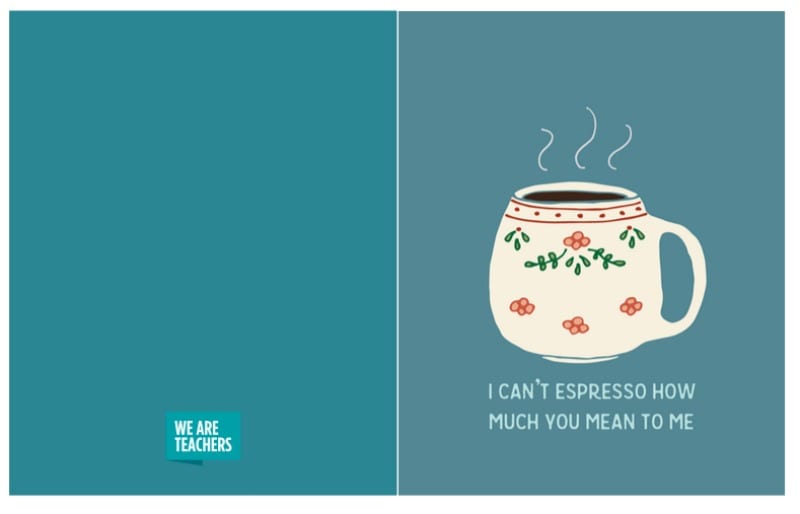 5. Because we love a good pun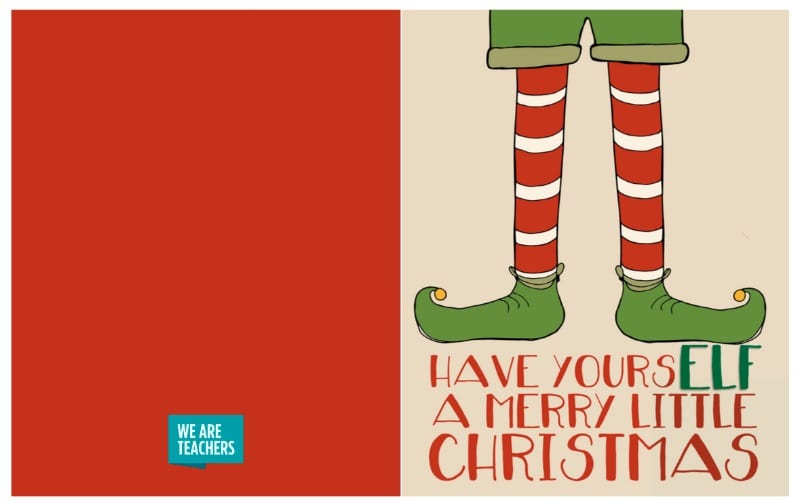 6. Because put a bird on it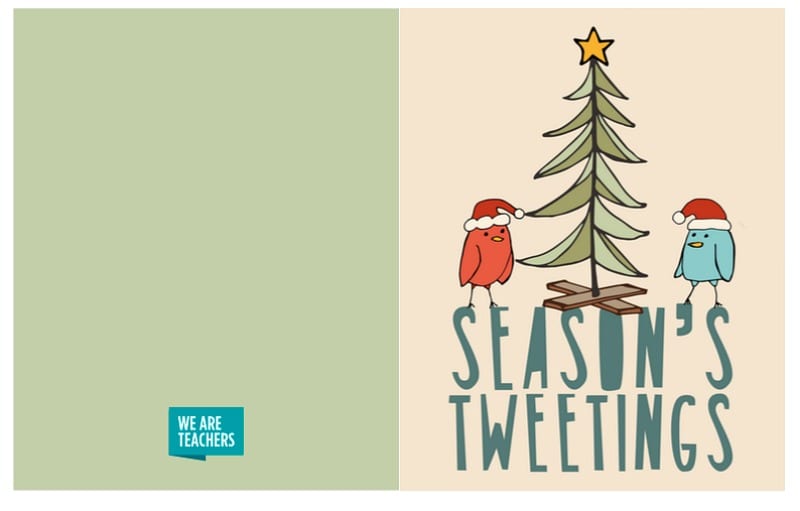 7. Because attaching these to a pack of powdered donuts makes an easy, inexpensive student gift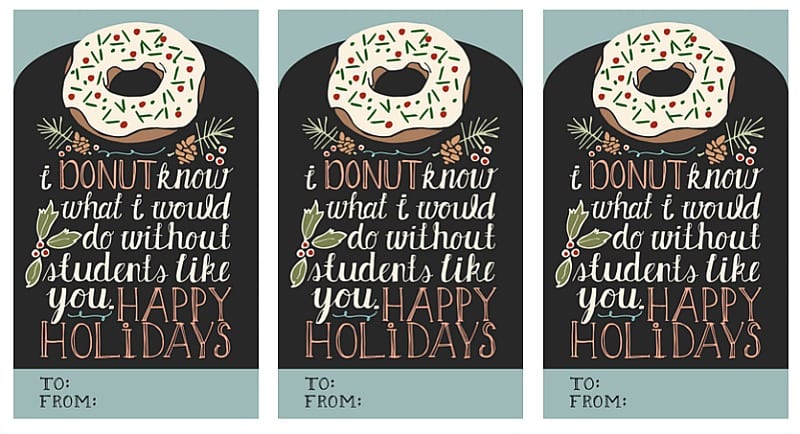 8. Because you aren't going back until NEXT YEAR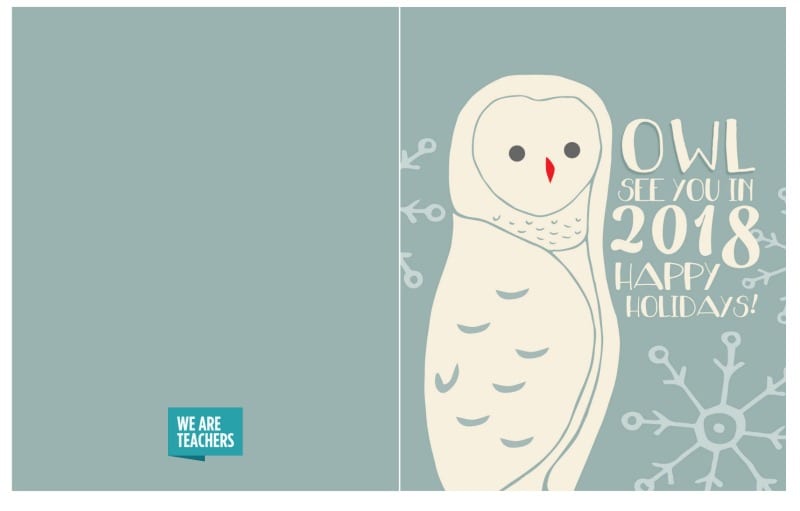 9. Because you owe someone a warm fuzzy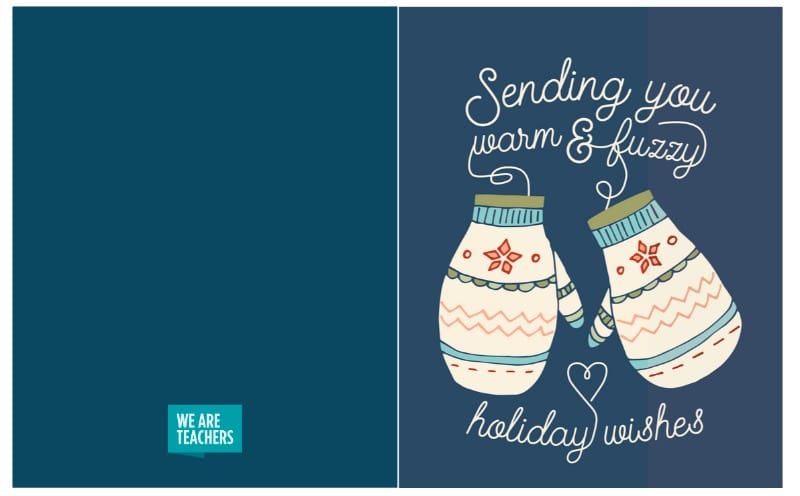 10. Because this card works for anyone from the secretary to a helicopter mom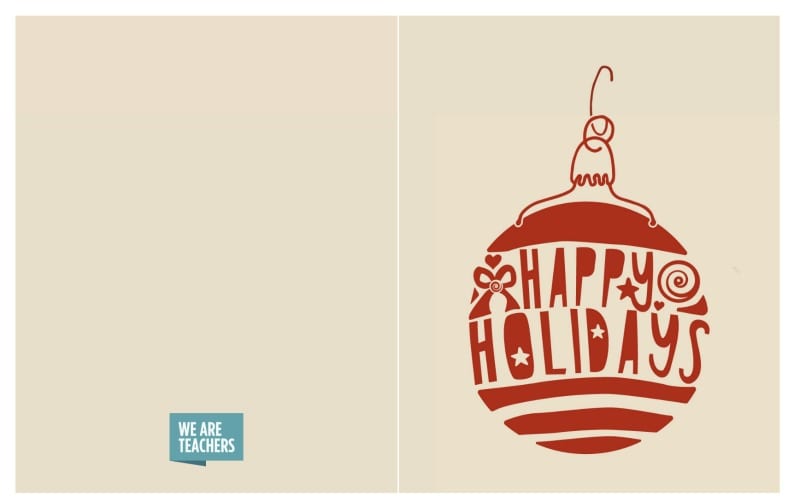 11. Because after this year, we have to go somewhere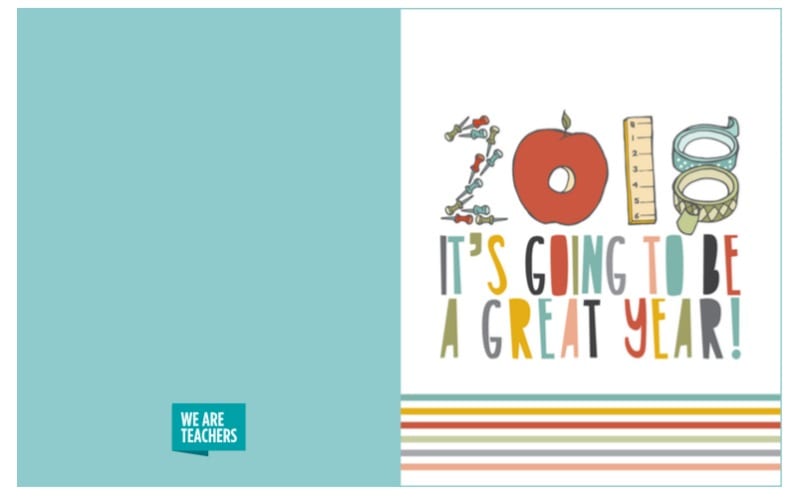 We hope you love our free printable holiday cards! Let us know if you have ideas for next year's cards, and we'll put them on our list!