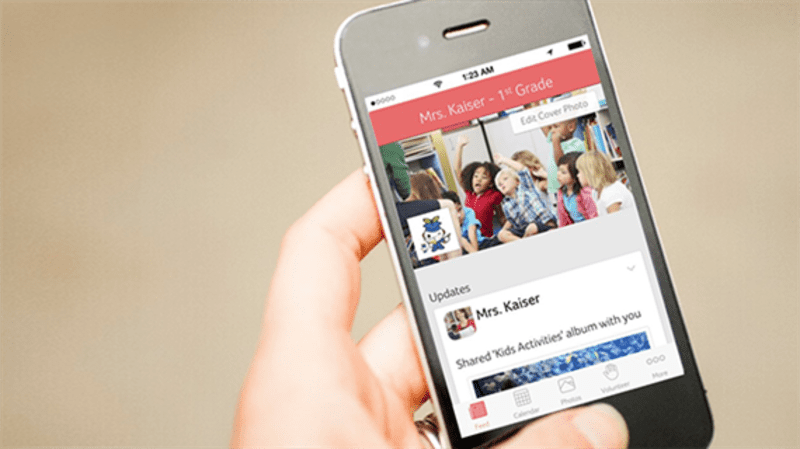 Brought to you by Pick Of The Week: Bloomz Parent Communication App
READ: Teachers love it.
WATCH: Watch how it works.
LEARN MORE: One App for All Your Parent Communication: With Bloomz, teachers can safely communicate with parents, share class photos & updates, and coordinate volunteer and conference sign ups. Go Now>> Bloomz
More
How many hours have you logged in the copy room this year making backpack flyers? How long do spend nightly at your computer sending volunteer sign-up notices, managing reply-all email threads, and typing reminders about project due dates, no school days, and more?
(And do not get us started on the back-and-forth involved in scheduling parent-teacher conferences!)
Well, check it out: We found one easy, free app that centralizes all of these communication and coordination tasks.
Yes, all.
Why we love it: Resolve to make your life easier by consolidating all of your communications and coordination with parents. No giving out your phone number. No more multiple websites (one for sign-ups, one for class calendar, one for photos, etc.). Accessible on your desktop, phone or tablet, Bloomz will be your command central for all parent messages, classroom updates, calendars, volunteer requests, conference scheduling, weather alerts, early release days and more. This efficiency will be a huge relief for you, and parents too! They will appreciate not having to deal with multiple accounts and websites to keep up with the classroom.
Here are four ways you can use it.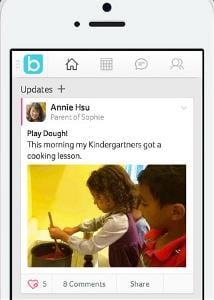 1. Post quick updates and photos:
You know how you always want to share more photos of life in the classroom with parents but find it hard to make that happen? We do! With the app, you take a photo with your phone, add a message and there you go! It's as easy as posting a photo to Facebook. In fact, Bloomz gives your students' families a closed and secure Facebook group–like environment. Parents can "like" and comment on your posts and also share photos. (Your yearbook coordinator will thank you!)
2. Calendar and announcements:
Pin important messages to the top of your Bloomz feed and provide one or more (paperless … holla!) calendars for your parents to quickly access. With that field trip reminder at the top of your feed, maybe everyone will remember to bring a bagged lunch and wear sneakers next time. A teacher can dream. …
3. Direct messages and alerts:
Send instant messages to one or more parents . Now you can text parents without giving up your cell number and get to parents phones ASAP (no more scrambling for the directory).


4. Sign-ups:
Can we gush a bit about how much easier Bloomz can make parent-teacher conferences, classroom volunteering, parties and chaperoning? Not only are the sign-ups housed right on your classroom site, parents are able to easily accept, decline or reschedule (without involving you!). Bloomz also generates automatic reminders to parents of their scheduled commitments.
Options for the reluctant:
If some parents do not sign up after receiving your invitation, no big whoop. All communications you provide parents in the app will be sent in an email form to parents on your main email list. And if some parents (or grandparents) are not smartphone users, they can still get Bloomz on their computers.
Don't just take our word for it:
Play around with the Demo Class feature. Write posts, upload info and message "parents" with a fun fake class before reaching out to IRL students' families.
Here's where to find it:
Download the app for free on iTunes and Google Play. You can sign up for an account through the app or at the Bloomz website.
There's our review. How does Bloomz work for you?