Help your students find ways to be thankful all November with this free printable calendar that's all about being thankful during Thanksgiving season.
We have a question for every day of the week, which you can use for morning discussion, writing prompts, or more. These aren't your typical, "What are you thankful for?" type questions. They're so much better and more thought provoking.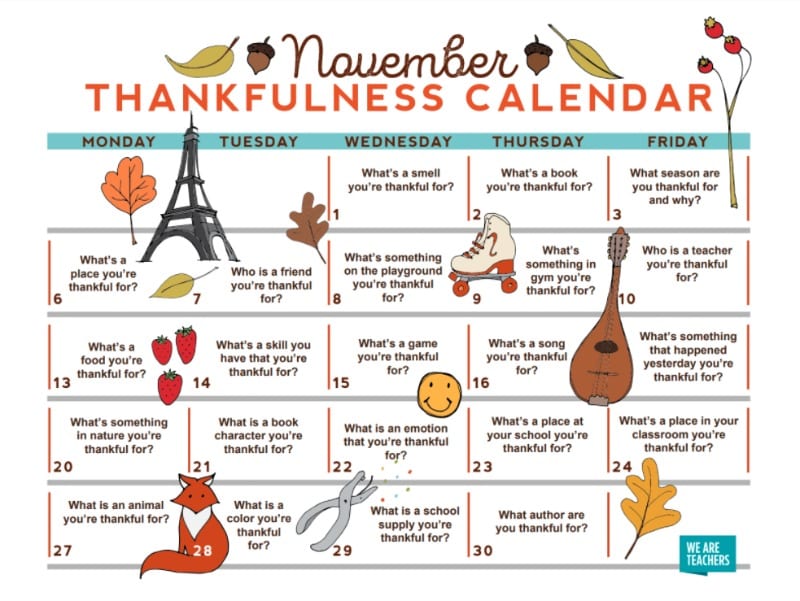 Here's a download of the calendar. Or if you want to edit the calendar, download this editable PDF.