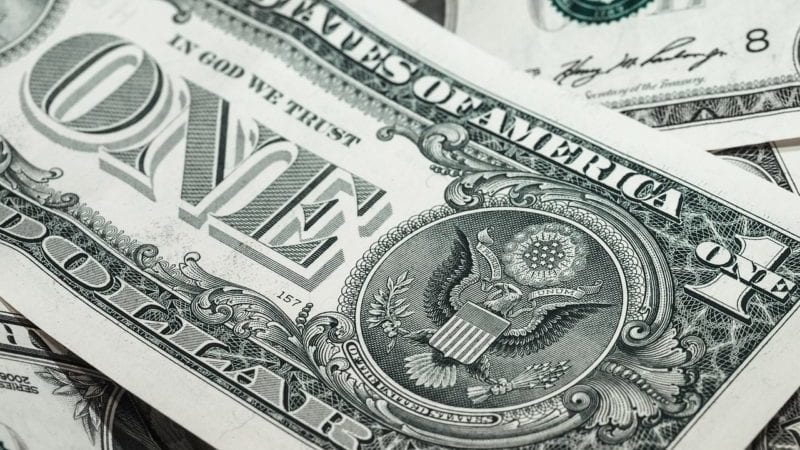 Did you know that only 22 states—less than half—require high school students to take a class in economics? According to the Council for Economic Education, even fewer states require that high schools to be teaching financial education. The good news is more and more teachers, parents, and school administrators are recognizing the need to teach students good money habits before they go to college or head off into the work world.
"To fully participate in society today, financial literacy is critical," says Annamaria Lusardi, professor of Economics at George Washington University.  "Just as… with print literacy— the ability to read and write—it is not possible to live in today's world without being financially literate."
Teachers agree. According to one California study, nearly 80 percent of teachers support efforts to include financial education in the curriculum (pollinateproject.org).  High school students need to understand compound interest as well as they understand complex equations. Here are five schools and five great teachers—all recipients of a Discover Pathways to Financial Success Grant—that are leading the way with innovative financial education curriculum that will start their students on the road to success.
1."Imagine Your Ideal Life"
At Garinger High School in Charlotte NC, the students have big plans and big dreams.
Financial education teacher Nicole Lipp wanted to help her students learn how to make their plans into reality. So she designed a nine-week course in which students write about their ideal lives. Her students think about where they want to live, what kind of house and car they want, what job they want to have. Lipp pushes her students to think deeply about how they want to live their lives and what is important to them. Is it home ownership? Children? Travel? Helping their parents?
This past year, Ms. Lipp won a $16,600 grant from Discover's Pathway to Financial Success program that helped her expand her financial skills program with 40 Samsung Galaxy tablets and supporting materials. The tablets allow students to access daily stock rates, research financial institutions, complete an online personal budget and participate in the online Stock Market exercise, which is critical to the nine-week course.
Over the next eight weeks, Lipp leads the teens through a series of exercises and assignments to learn about what education is needed for the desired job, saving for a down payment, budgeting and other realities of adult life. "The kids hate it at first," says Ms. Lipp, "but by the end, the kids like it and have more respect for their parents and the money they are given and earn."
2. "Opening Our Student's Eyes"
Several years ago, the principal and teachers at Colchester High School (CHS) in tiny Colchester, Vermont decided it was time to get serious about developing a financial education curriculum. So several teachers made time for financial literacy training. And developed a new unit for their Consumer Math I and II classes.
"The course opens our students' eyes to the importance of planning and saving for retirement," says Rick Martin, who teaches financial education at CHS. "Prior to this course, students had no concept of what compounding interest is. Our hope is that their biggest takeaway from this course is that you have to pay yourself first."
This past year, their hard work and innovation was recognized with a $22,500 grant from Discover's Pathway to Financial Success program. The grant will pay for laptops and additional teacher training. "The long-term and far-reaching impacts of the funds are beyond measure," said Amy Minor, Colchester High School Principal, "particularly as our students prepare for financial independence and their futures."
3. "Financial Fitness for Life"
Baltimore City Public School system is one of the most challenged school districts in the country. More than 84 percent of Baltimore City students qualify free or reduced priced meals. To help break this cycle of poverty in the city, Baltimore City Public High Schools applied and were awarded $100,000 toward financial education from Discover's Pathway to Financial Success program.
The grant gives 3,000 high school students the chance to take an intensive Personal Finance unit titled "Financial Fitness for Life," a program developed by the Council for Economic Education (CEE) to help students understand five economic and personal finance concepts: Money Management, Spending and Credit, Saving, Earning Income and The Economic Way of Thinking.
Baltimore High Schools are also providing professional development training for 30 teachers. The teacher training meets a need that does not only apply to Baltimore City Public Schools. Studies show that while the majority of teachers say financial education is important, fewer than 20 percent of teachers and prospective teachers reported feeling very competent to teach any of the six personal finance concepts normally included in educational standards.
The Pathways to Success grant also funds the Stock Market Game for 600 teams, 30 iPads and a field trip to the New York Stock Exchange for 150-300 students and 30 teachers.
"This grant will enable Baltimore City Schools the ability to lay the groundwork for our students' future economic success by illuminating the necessity of making informed fiscal decisions," says Amy Rosenkrans, Director of Humanities, Baltimore City Public Schools.
4.  "Budgeting for the Real World"
Tracy Burgess grew up in Salmon, Idaho and returned as a teacher to make a difference in her hometown. Several years ago, she developed a math course at Salmon High School that combines business mathematics with personal finance.
"I believe one of the biggest problems we have is the fact that students do not have a realistic view about finances," Ms. Burgess said. "My goal is to prepare them for the real world by teaching them about how to budget their money."
After teaching the course to juniors and seniors for three years, Ms. Burgess wanted students to benefit from technology in the classroom. Thanks to an $11,000 grant from Discover's Pathway to Financial Success program, students are using 20 iPads and playing curriculum games, which enhance the interactivity of the lessons.
"My students are seeing how they could use their phones or any application to work on their finances—no matter where they are at," Ms. Burgess said. "We are using a specific application called Checkbook HD to keep track of the students' checkbooks. We also have some financial games that we play which are enhancing the curriculum and helping students remember terms. I believe the technology is showing them how easy it is to budget and keep better track of their finances."
5. "Business Dreams"
Peak to Peak Charter School in Lafayette, Colorado is an innovative and award-winning public school. Their willingness to develop new curriculum led them to start a Personal Finance class as a collaboration between the English and Math departments.  The course combines financial literacy with business writing and is required for all 146 seniors.
To improve this effort, Peak to Peak wanted to integrate technology. With a $15,070 grant from Discover's Pathway to Financial Success program, the students have access to 30 iPads.
"These iPads help level the playing field since they all come pre-installed with special programs compensating for vision or hearing impairment, physical disability or special needs," said teacher Kristie Letter. "The technological resources are also allowing students to apply mathematical concepts, calculations and processes to master financial literacy."
Additionally, the English Department is teaching students a persuasive writing unit focused on business letters and business plans. One of the culminating "inquiry-based projects" is the "Business Dream Real World Math Project," a project in which senior students will write persuasive business plans to improve their communities.
"The final Business Dream Real World Math Project" measures student mastery," Ms. Letter said. "With the technology provided by this grant, even students with no access to a computer can create and communicate in a real world business situation. Our hope as teachers is that instead of sliding along senior year and becoming apathetic, students will be more active, more hands-on than ever before."