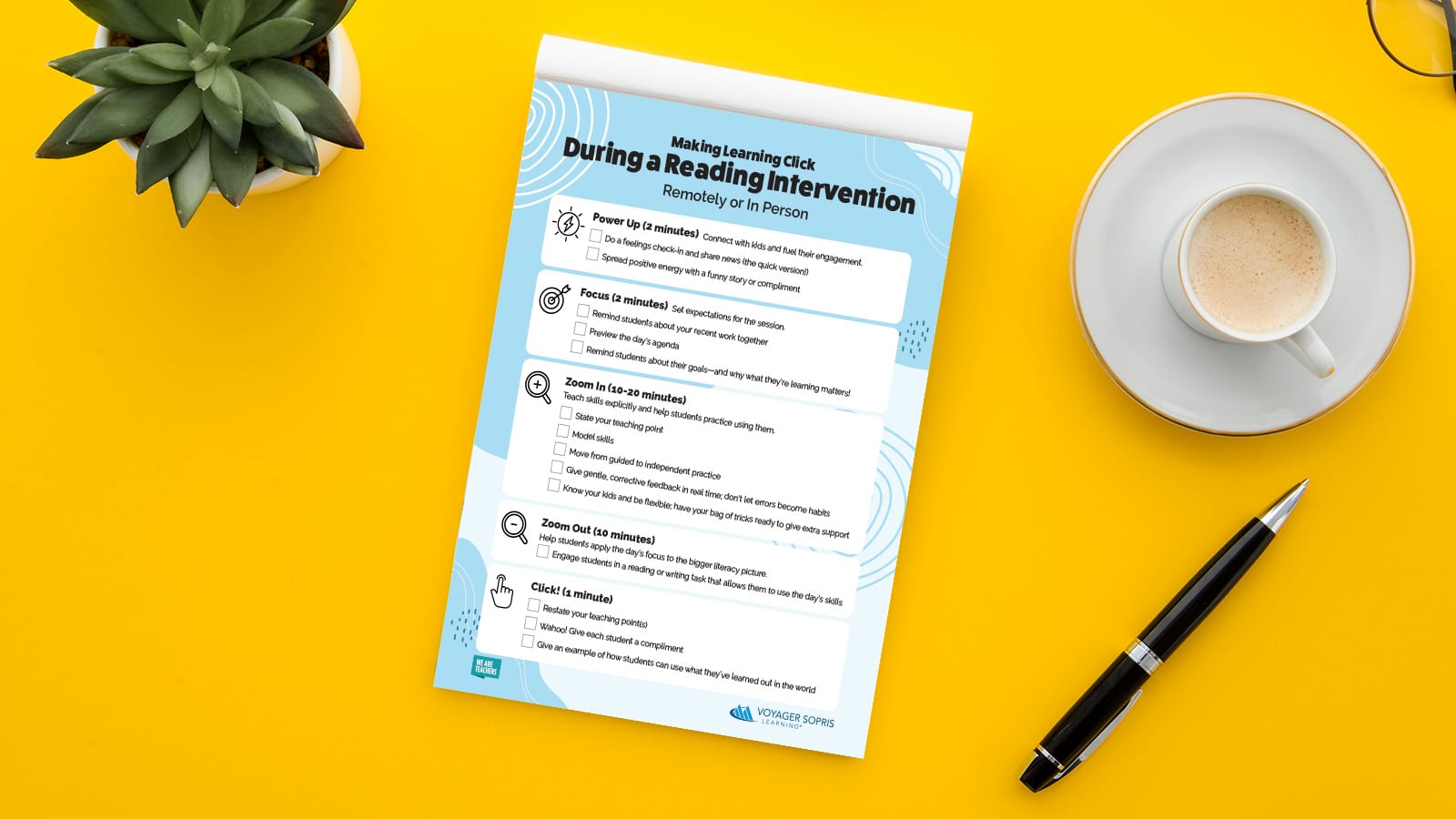 Voyager Passport is a blended K–5 supplemental reading intervention program that provides struggling readers with explicit instruction, corrective feedback, and more time on task to master critical reading skills. Learn more>>
More
Whether your students are learning in person or remotely this year, this free printable reading intervention checklist can help you make sure every intervention hits all the necessary reading touch points. We created this resource in partnership with Voyager Sopris to provide teachers with a tool that meets kids where they are.
The checklist is divided into short 5-20 minute sections designed to help teachers check in with students quickly and effectively. Each section assesses reading skills like phonemic awareness, comprehension, and skill readiness.
Just submit your email here to get your reading intervention checklist.
Try this!
Organize your lessons around each touchpoint.
Make sure you have a timer handy.
Laminate the checklist and use a dry erase marker to check off each section as you teach.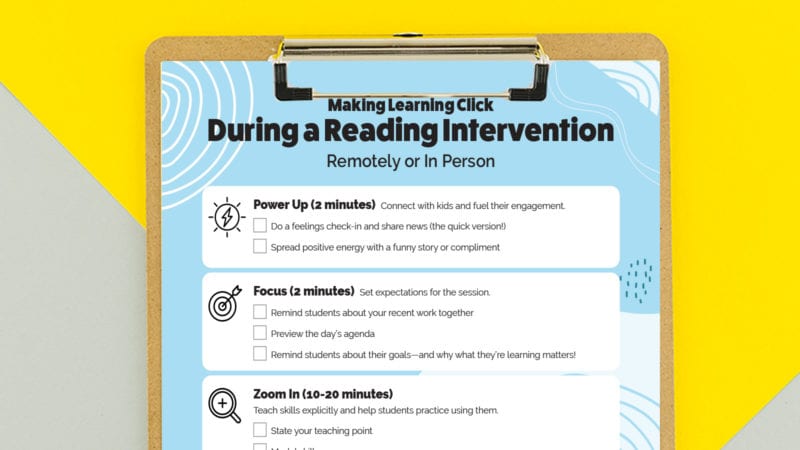 Get Your Intervention Checklist
Just click the orange button below to get your free intervention checklist.
Want more ideas about how to make every reading intervention move the needle forward for your elementary students? Check out Planning Reading Intervention for Your Most Vulnerable Elementary Students.