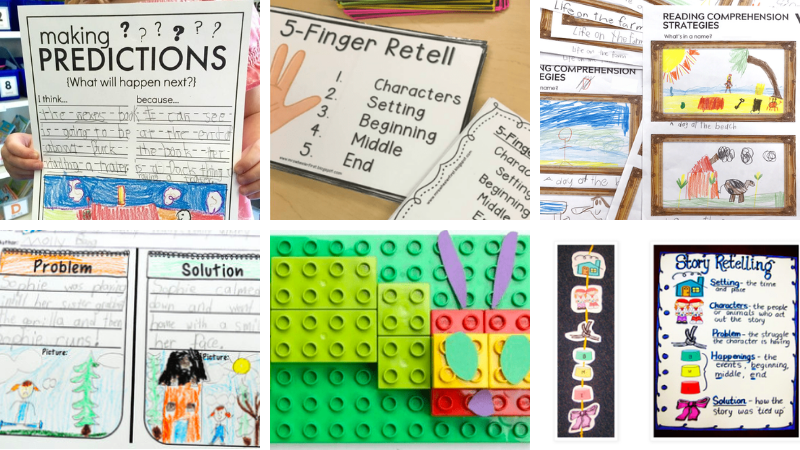 First grade is an exciting time of discovery for young readers. They are beginning to move beyond letter/sound and printed/spoken word relationships to dig deeper into understanding what they are reading. Explicitly teaching reading comprehension strategies (like retelling, asking questions, making predictions, etc.) helps young children build the skills they need. These first grade reading comprehension activities are a good place to start.
1. String up a retelling rope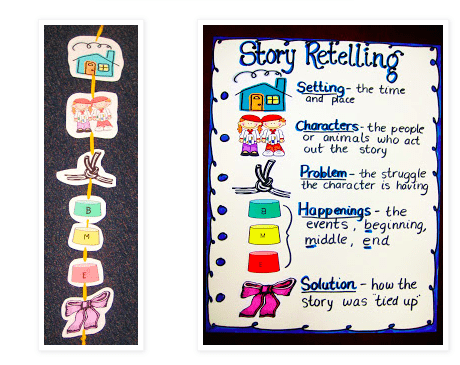 Learning how to retell a story helps young learners as readers and thinkers. It helps them organize their thoughts as they read and recognize when their thinking changes. Using these symbols representing different elements of a story, students can string up a cute retelling rope while gaining valuable comprehension skills.
Learn more: First Grade Wow
2. Visualize the story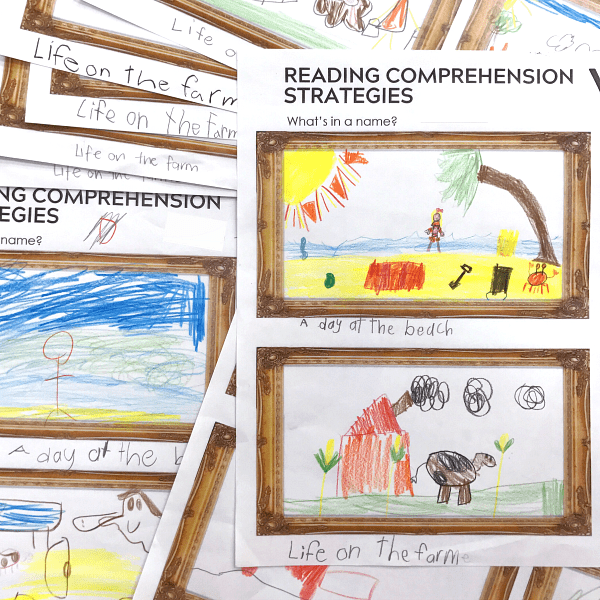 Visualizing is an important skill for understanding what you're reading. This blog includes two fun visualizing activities. In the first, students are given a title and are asked to draw an illustration that matches that title. In the second, students are given clues about an object and are asked to draw the object the clues are hinting at.
Learn more: You Clever Monkey
3. Make predictions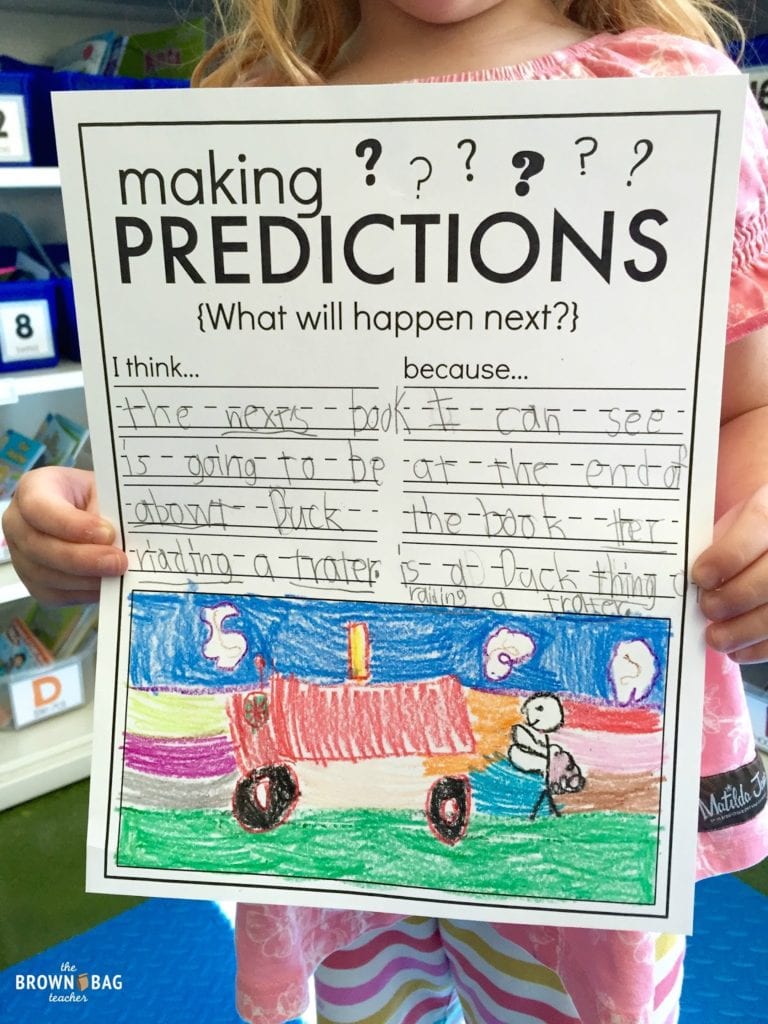 Making predictions is a just-right reading strategy for emerging readers. During a read aloud, find a few good stopping points to ask students what they think will happen next.
Learn more: Brown Bag Teacher
4. Make a beginning, middle, and end flip chart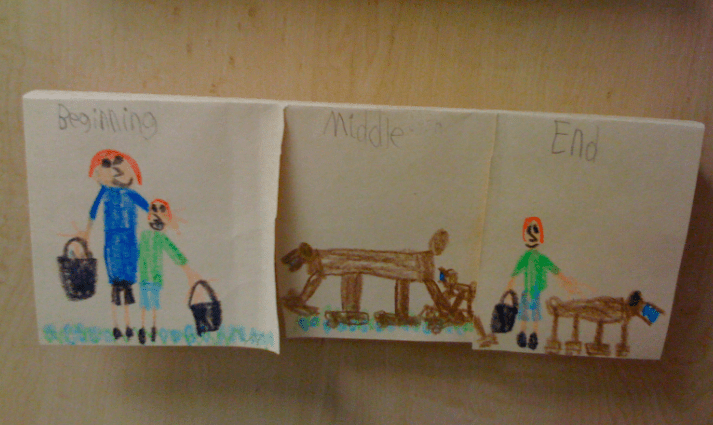 One tried and true way to teach summarizing to early readers is teaching them to identify the beginning, middle, and end of a story. This easy-to-make flip chart is just an 8 x 11 piece of plain paper folded vertically then divided into thirds. On the front half, students will draw a picture of what happens in the three sections of the story. Underneath each flap is a short written description.
Learn more: Bishop's Blackboard
5. Ask questions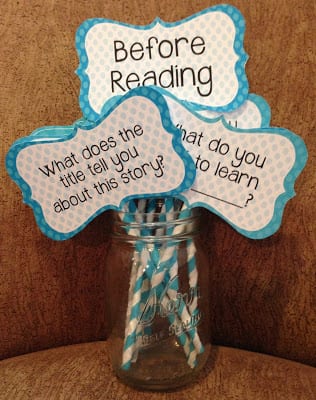 Good readers ask questions before, during, and after they read. These cute story sticks make a game of first grade reading comprehension. Perfect to use with small reading groups or with partners.
Learn more: The Happy Teacher
6. Master the five finger retell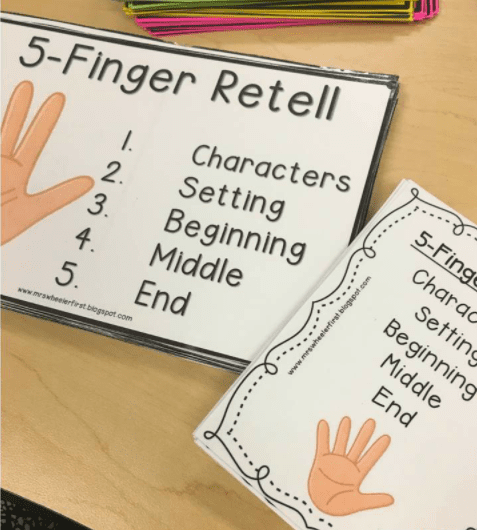 One strategy you can teach students is the five finger retell. Each finger stands for a different part of the story. Assigning a different finger for each part gives students a kinesthetic connection and makes it easier for them to remember.
Learn more: Mrs. Wheeler's First Grade Tidbits
7. Summarize using simple signal words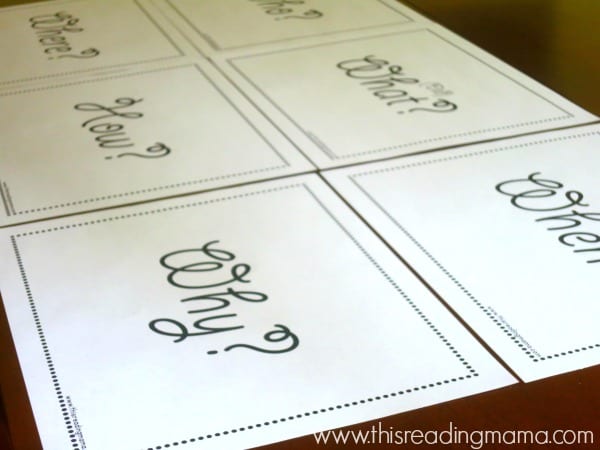 Sometimes, with early readers, simpler is better. Start with these basic questions—who, what, when, where, how, and why—to help kids go deeper into their understanding.
Learn more: This Reading Mama
8. Practice with story maps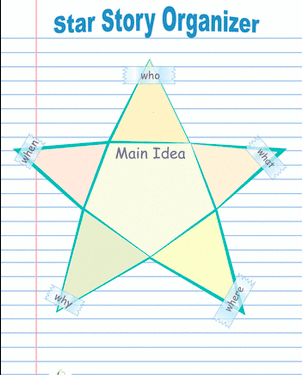 There are tons of fun tools to help students build reading comprehension, and story maps are one of them. Here are 15 free downloadable story maps to help your first graders practice going beyond just the words when they read.
Learn more: Education.com
9. Figure out problem and solution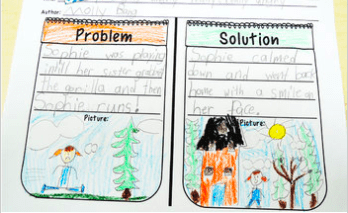 Every fiction story has, among other elements, a problem and solution. This lesson helps students understand that a story's problem and solution fit together like pieces of a puzzle.
Learn more: My Primary Paradise
10. Retell the story using LEGO bricks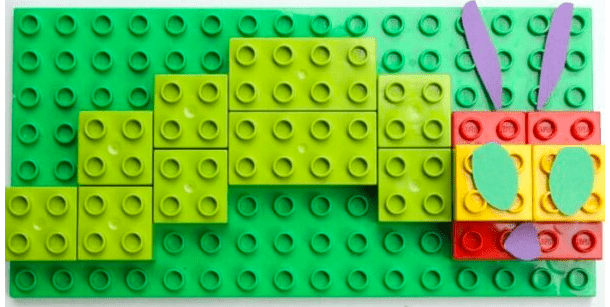 Put two things that first graders love together- reading and building. Read a story together, then allow students to use blocks to build a scene from the story. As they build, they can describe details from the story.
Learn more: The Educators Spin On It
Reading and writing go hand in hand and lead to greater overall comprehension. Check out these fun, printable first grade writing prompts.