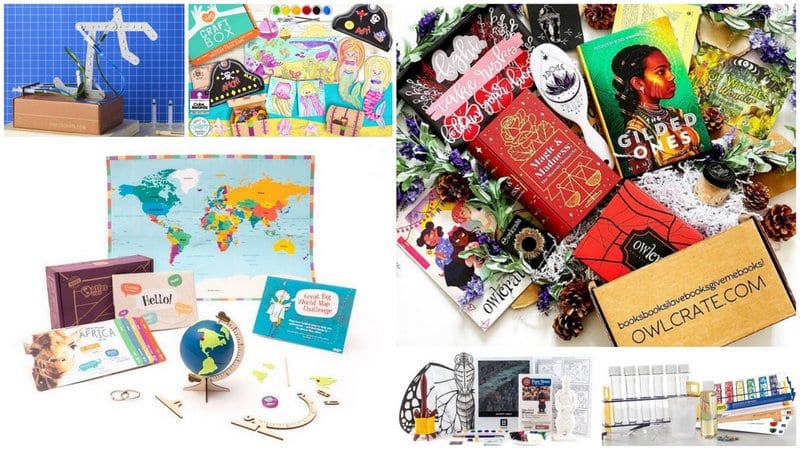 Who doesn't love getting something awesome in the mail? That's why subscription boxes have become such a hit! Once a month, you get something new delivered to your door, with all the fun of unboxing what's inside. There are hundreds of versions available, including educational subscription boxes just for kids. There are options for every interest and age level, and they're great for home enrichment or as group activities in the classroom. Here are our favorite educational subscription boxes for the eager young learners in your life.
(Just a heads up, WeAreTeachers may collect a share of sales from the links on this page. We only recommend items our team loves!)
1. KiwiCo Tinker Crate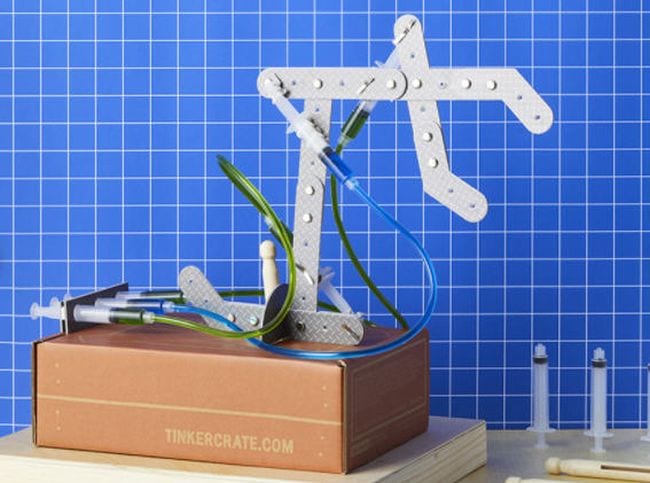 Best For: Kids and teens ages 9+ who love STEM
KiwiCo has a whole series of educational subscription boxes (you'll find them again on this list), and Tinker Crate is one of the best. Each month, you receive a new STEM project to build and play with. We're talking really cool stuff, like walking robots and trebuchets! Video tutorials complement complete written instructions, so kids really can do these builds all on their own.
Learn more: KiwiCo Tinker Box
2. Steve Spangler Science Club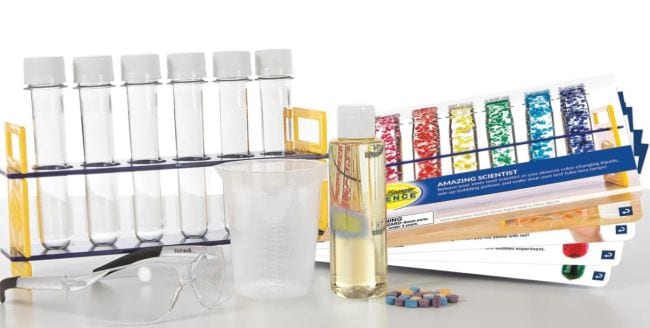 Best For: Elementary kids who want to get hands-on with science
Steve Spangler is well known for science experiment videos and supplies. Their subscription box includes a new collection of themed science experiments each month, with all the supplies you need. This box is also a good choice for teachers, who can use the supplies to perform hands-on demos with their class.
Learn more: Steve Spangler Science Box
3. Green Kid Crafts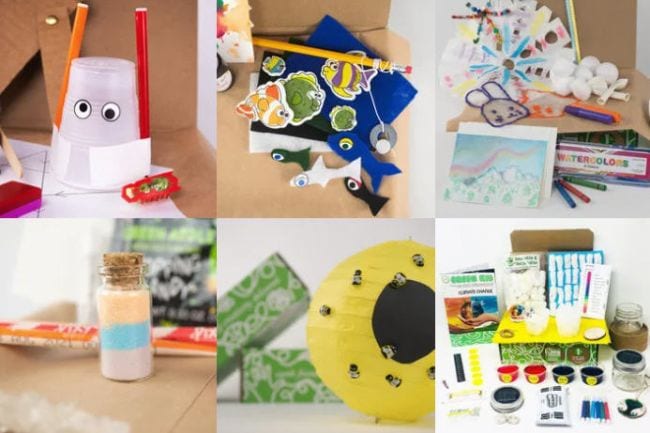 Best For: Creative elementary kids who care about the Earth
Green Kids Crafts educational subscription boxes combine art and science to create awesome projects that respect our planet. You get 4-6 nature-based STEAM activities in each box, along with a themed magazine for additional learning. Teachers and schools can contact Green Kids Crafts to discuss special rates on group orders, too.
Learn more: Green Kids Crafts Discovery Box
4. We Craft Box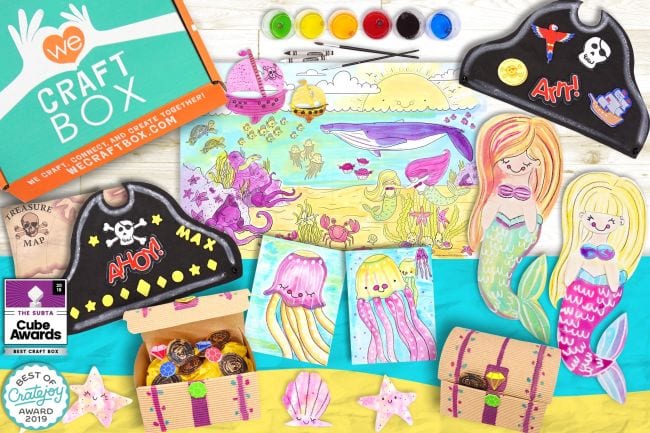 Best For: Pre-K and younger elementary kids who love to create
If your kids love arts and crafts projects, this is the box for them! Each month, a new themed box arrives, with a story and cool art supplies to create several different projects. There are enough supplies in each box for two kids to craft, so it's perfect for families to share. Plus, you can get 15% off your 1st We Craft Box with code: CRAFT21. (Valid through 1/1/22.)
Learn more: We Craft Box
5. Little Passports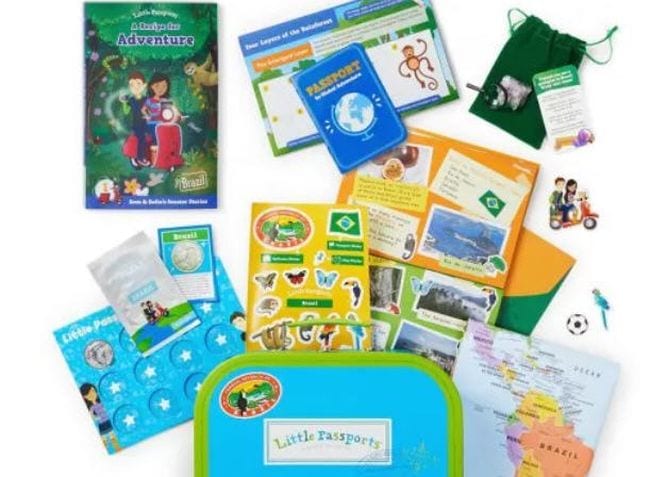 Best For: K-4 students who want to learn about the world
Introduce young citizens to the great big world with Little Passports. Each month, they receive a box with letters from their "pen pals," Sam and Sofia, telling of their adventures in a new country. The box includes a book, souvenirs, collectible country coins, and more. Your starter box comes with a toy suitcase, world map, and passport, and each month you receive new stickers to mark your travels.
Learn more: Little Passports World Edition
6. KiwiCo Atlas Crate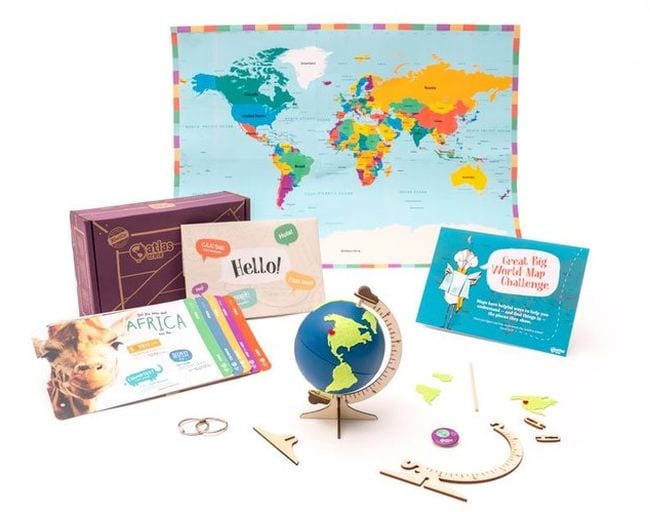 Best For: Elementary students interested in exploring other cultures
Atlas Crate is similar to Little Passports, but better for slightly older children with its stronger emphasis on culture and hands-on learning. Each box contains atlas cards with facts about foods, customs, history, and more. Kids also get several STEAM activities themed to match the country, with real connections to its culture and history.
Learn more: KiwiCo Atlas Crate
7. Raddish Kids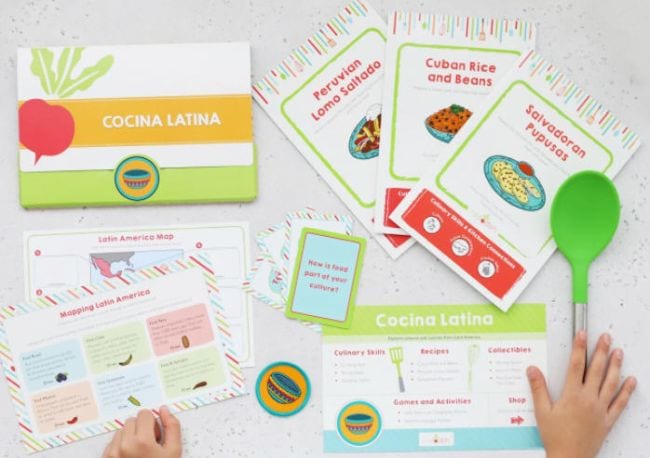 Best For: Aspiring chefs from Pre-K through middle school
Want to give your kids real-life skills in the kitchen? Try Raddish Kids educational subscription boxes. Each month, you get a series of new recipes to try, plus culinary skill lessons and a quality kitchen tool. This box doesn't provide any ingredients, but it does include a grocery list, so you can take your kids to the store and teach them how to shop for food and supplies—a valuable life skill on its own.
Learn more: Raddish Kids
8. History Unboxed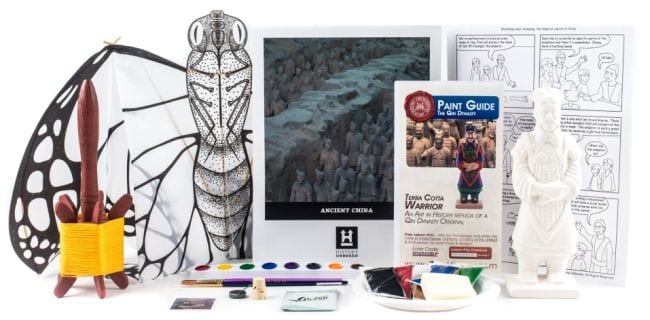 Best For: K-12 kids interested in history
History Unboxed offers their educational subscription boxes at several learning levels, so there's an appropriate choice for every age. You start by selecting a time period (Ancient History, American History, or Middle Ages), then customizing the age level (Kids 5-9, Teens 10-15, or Young Adults 16+). All boxes include high-quality crafts and reading materials tailored by age. You can choose a "Sibling Add-On" too, to provide extra materials for families without needing to order multiple boxes.
Learn more: History Unboxed
9. Amazon Book Box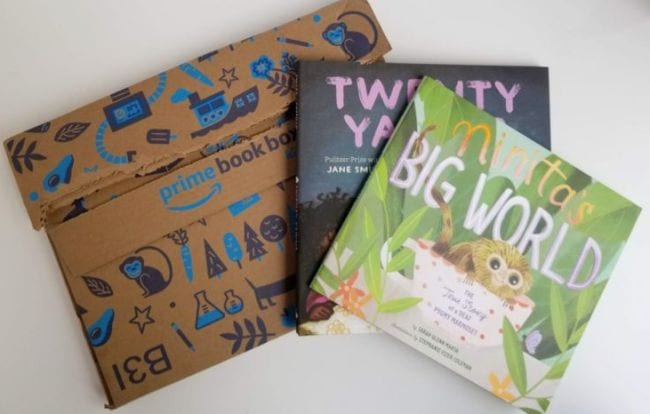 Best For: Pre-K and elementary readers and teachers
If you're looking to build a library of quality books, Amazon's book box is just the ticket. Choose an age level and receive two new hardcover books each month. Selections include classics and new releases, and you can make changes each month, so you don't wind up with books you already have.
Learn more: Amazon Book Box
10. OwlCrate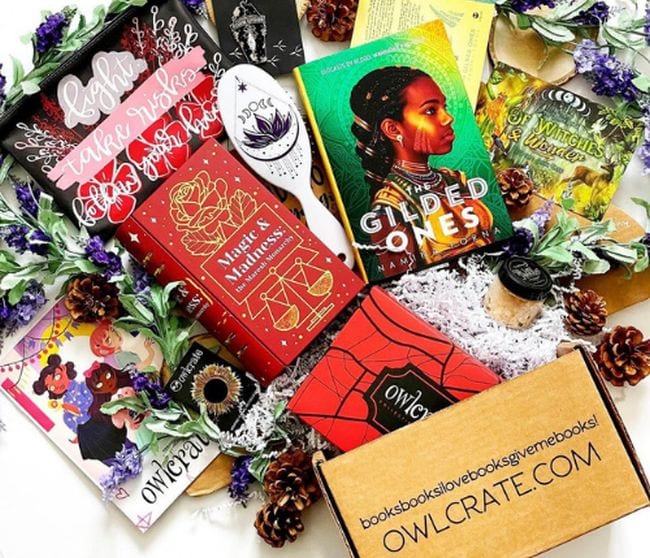 Best For: Voracious bookworms in middle and high school
OwlCrate for young adults is so popular that there's often a waitlist to join! Each month, readers get a new book to devour, along with lots of themed goodies to match. These reads are fresh from the publishers, so no worries about duplicates in your library. The original OwlCrate is for young adults, while OwlCrate Jr. is for upper elementary and middle school bibliophiles.
Learn more: OwlCrate and OwlCrate Jr.
11. Bitsbox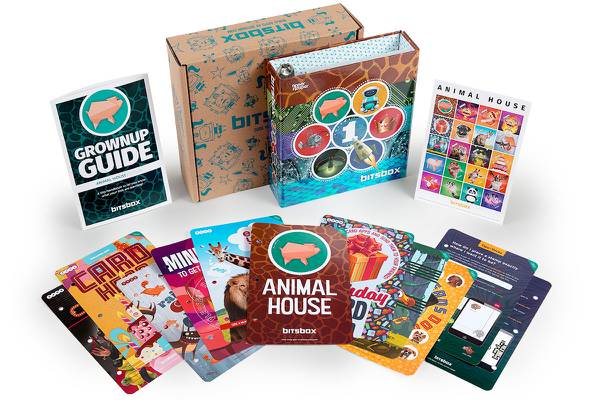 Best For: Elementary students interested in learning to code
Basic computer skills are a given these days, but many students will go on to need advanced abilities like coding in their future careers. Start off early with Bitsbox, which teaches coding and other computer concepts in a way that's easy for little ones to understand. Each box comes with a Grownup Guide, so parents and teachers can learn and help, even if they have no previous coding experience.
Learn more: Bitsbox
12. Creation Crate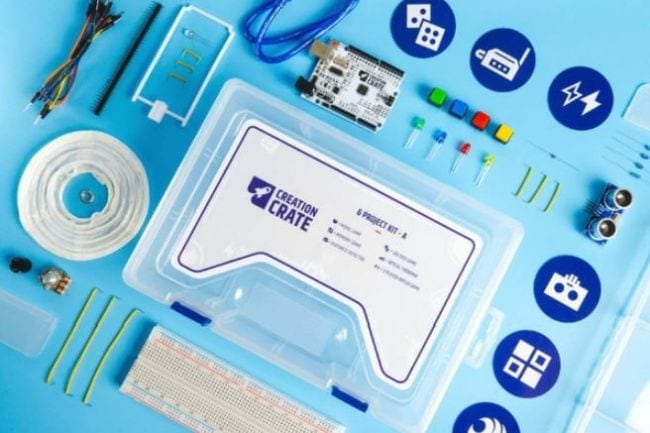 Best For: Middle and high school students with an interest in technology
Calling all future engineers! Go hands-on with Creation Crate's educational subscription boxes and learn to build electrical projects from mood lamps to alarm clocks. You get all the components you need, with online courses to walk you through each one step-by-step.
Learn more: Creation Crate
Bonus Box: Crayola Experience At Home Adventure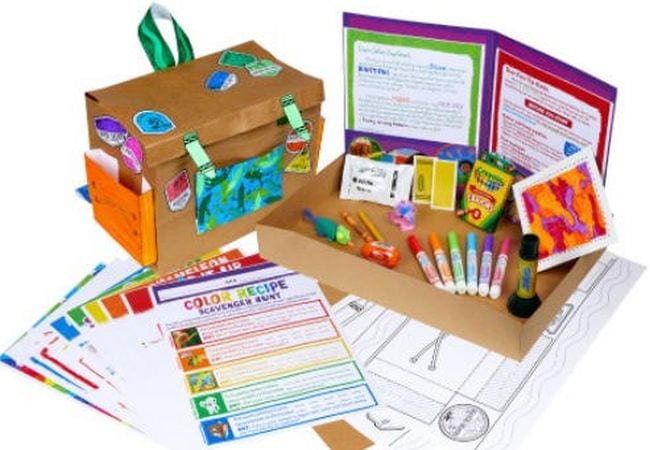 This isn't technically a subscription box, but it's too cool not to include! The Home Adventure Kit includes a video-guided scavenger hunt mystery storyline along with supplies to complete multiple craft projects along the way. Plus, you can get 15% off the Crayola Experience At Home Package with code: DISCOUNT15. (Valid through 6/30/21.)
Learn more: Crayola Experience At Home Adventure Box