Many teachers we know say that the document camera is their favorite piece of classroom hardware. Why? Because document cameras make it easy to show everything from writing samples to specimens up close. Plus, today's document cameras also take pictures, record video, and more. We call that a win for teachers and visual learners. They're also the perfect go-to for science class. Here are some great ideas, courtesy of real educators, featuring document cameras that you can use to step up your science curriculum game.
1. Model how to set up science notebooks.
A student's scientific notebook is basically ground zero for all lessons and study material, so it better be on point. Help students prep their notebooks by using your document camera to show them how to set expectations, establish strategies for note-taking, create smart routines, and more.
2. Zoom, baby, zoom.
A document camera is a science teacher's dream examination tool. Your whole class can easily get up close and personal with animal and plant cells, and all kinds of other specimens, without crowding around a tiny desk. One document camera can reach the masses with ease and clarity. What will you examine today?
3. Share and study live animals with ease.
Present live animals and zoom up close to study attributes with a document camera's capabilities. Get a closer look at animals that can't easily be passed around or don't remain still for long to study color, texture, and behavior patterns. Whether smaller shares, like mealworms and earthworms, to bigger presentations of turtles and fish (animal or zoology experts encouraged), a doc cam makes the animal world more realistic for students.
4. Read like a scientist.
Document cameras make close-reading exercises possible for large groups. Annotate scientific articles and journals to show your thinking. You'll help students improve their vocabulary retention and comprehension. Plus, it's a great way to encourage students to practice the skill beyond literacy class. 
5. Rock it out.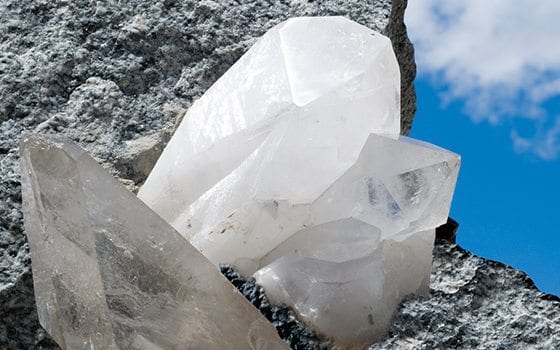 Short on rocks and minerals to spread around the room? Display your shiny collection to the class through your document camera. Discuss shape, form, color, and texture as you label and share notes on your geology journey.
6. Have students share their results.
Document cameras in science class allow kids to showcase their work in real time or give a formal class presentation. What solution or results did one group come up with in an experiment? Compare and show contrasts of discoveries with your classroom doc camera.
7. Use time-lapse photography to show progressions.
Whether it's baby chicks hatching or the life cycle of plants, showing time-lapse photography on a document camera in science class will surprise and delight. Don't be surprised if your eager scientists ask to borrow it for science fair projects!
8. Record labs or lessons for absent students or those who need a refresher.
Document cameras make great follow-up assistants for scientific labs or show-and-tell classwork a student might have missed or needs to review.
9. Model the steps in your lesson. 
Becca Fannuci of Science Lessons That Rock has taught science to middle and high schoolers for over a decade. She uses her document camera in science class to model both scientific and executive functioning skills. For example, she'll model how to fold/cut foldables for an interactive journal, procedures like setting up a wet mount microscope slide, or doing annotations when analyzing a scientific text. Show 'em how it's done!
10. Make your document camera your time management superhero.
Your document camera is your BFF when you want students to stay on task during science experiments and classwork. Place a timer under the camera for the class to self-regulate (or at least try to)! 
11. Save money on expensive science books.
Those gorgeous, big science books that cost a bit too much to have for every student? With one book and one document camera, the whole class can learn the steps needed to complete a lesson and can take in the awesome illustrations. 
12. Explore digital dissection with a doc cam.
Your young animal lovers and activists will appreciate this new approach to dissection. Rather than hands-on dissection, you can find PETA-approved anatomy educator tools, like Biosphera, which has desktop-friendly modules featuring fish and other species, or The Digital Frog, a downloadable program that offers animation and digital dissection of you know what (ribbit). 
13. Try a plant dissection.
Students sure do love taking things apart, and garden exploration is a great way to meet science standards. Break down flowers, wood, old technology, and other raw materials to bring the fun and scientific world to life. 
14. Use the document camera as a microscope.
Some document cameras offer a microscope adapter that allows you to examine objects even more closely. For example, you could examine the cells of a leaf. A fun game to play is to put a mystery slide under the microscope and have students try to guess what the specimen is.
15. Take a field trip through your doc camera.
Bye-bye, permission slips and a bumpy bus ride! Discovery Education's free digital field trips focus on everything from aviation to agriculture. Project your adventures via your computer or tablet, and share companion guides with the class instantly. You can print hands-on activities for after your digital journey, too.
16. Try science show-and-tell.
You know the kid who's been itching to bring in their itty-bitty shell collection but is afraid of breakage or loss? Everything's in control with a document camera in science class. You'll save time on passing a delicate item around and still keep the wow factor intact.
Our friends at Epson have some of our favorite document cameras on the market. You can check them out here.