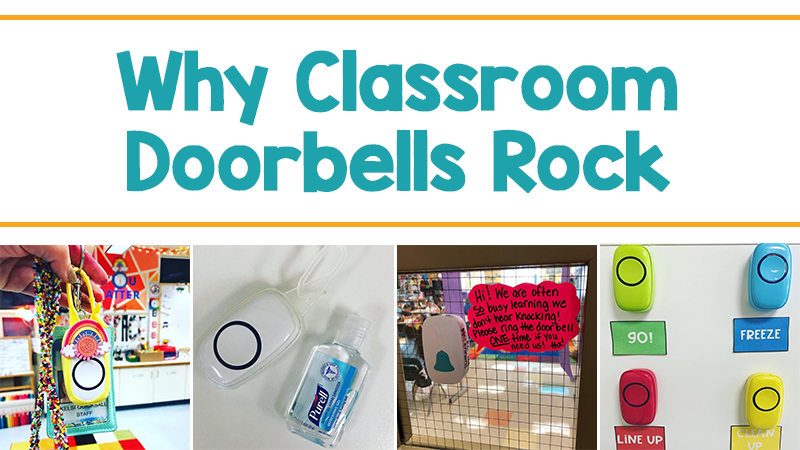 Teachers use a variety of tricks to get their students' attention in a noisy classroom. They use attention-getters and clapbacks, flash hand signals, flip the lights on and off, and yes, from time to time they resort to yelling, even though it rarely works. And let's face it, in times of COVID, we shouldn't be yelling! So, here's an amazing idea to give your voice a break. Get yourself a wireless classroom doorbell. Here's why.
Just a heads up, WeAreTeachers may collect a share of sales from the links on this page. We only recommend items our team loves!
1. A classroom doorbell is so easy … and affordable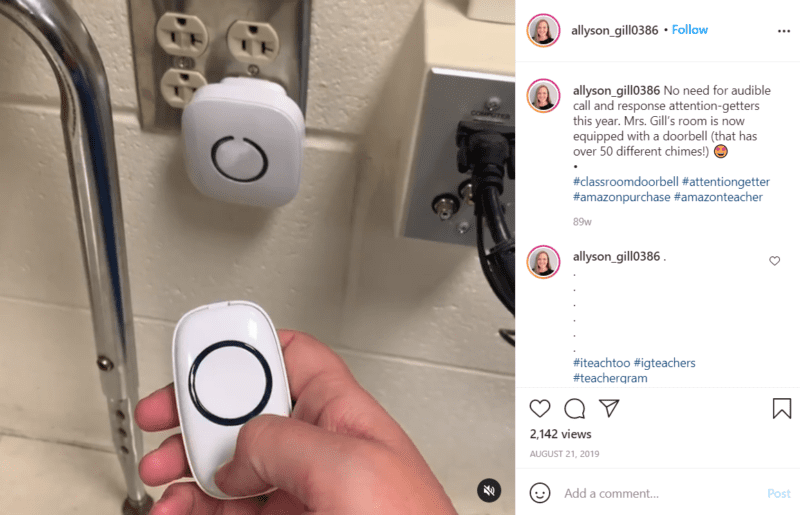 Wireless doorbells are so easy to use. You plug the receiver into an outlet, set the tune and volume, and away you go! Teachers especially love the SadoTech Model C (shown above) as a classroom doorbell. The basic model is less than twenty bucks and has 52 different chimes to choose from. Plus, it comes in an array of colors!
Source: @allyson_gill0386
2. It makes transitions a breeze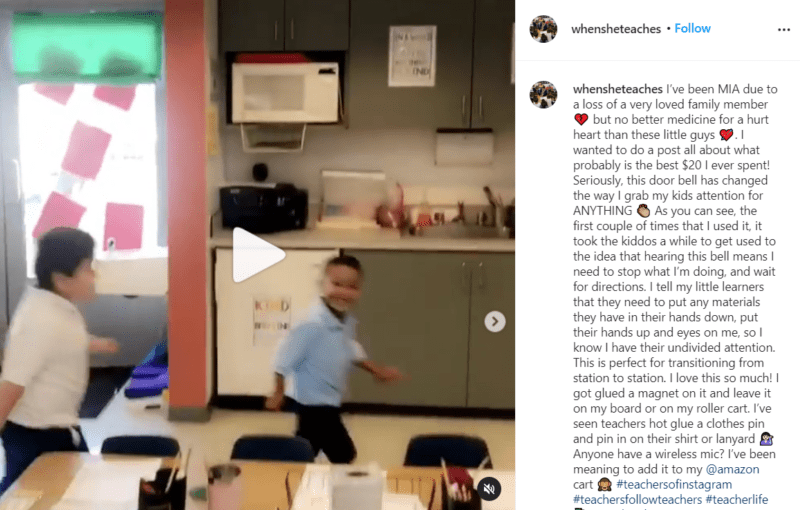 Changing from station to station, or transitioning from group work to quiet time, can involve a lot of shouting. Get students' attention with your classroom doorbell and teach them to follow a routine when they hear it.
Source: @whensheteaches
3. You can use different chimes for different activities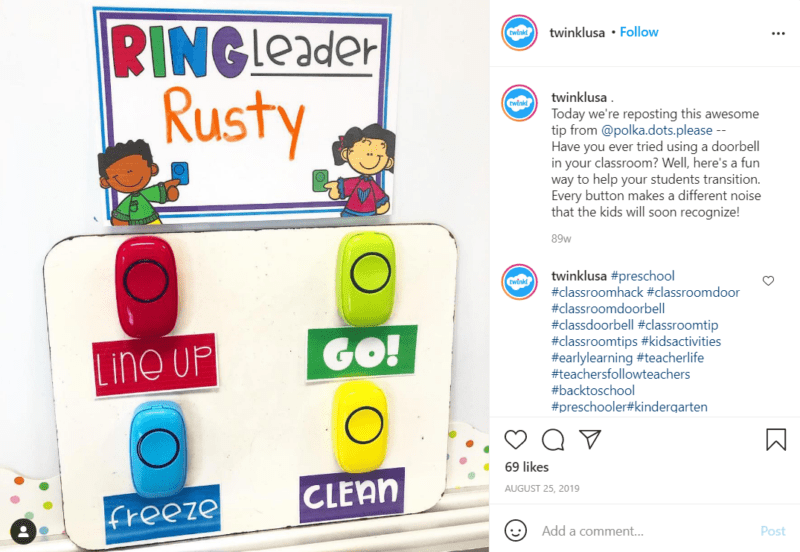 Sadotech's multiple remote model comes with five (yes, five!) remotes in different bright colors. Program each to play a different chime and teach kids the correct responses when they hear them. This model is also perfect to use for answer buzzers in a class quiz game!
Source: @twinklusa
4. A classroom doorbell is good for getting the teacher's attention, too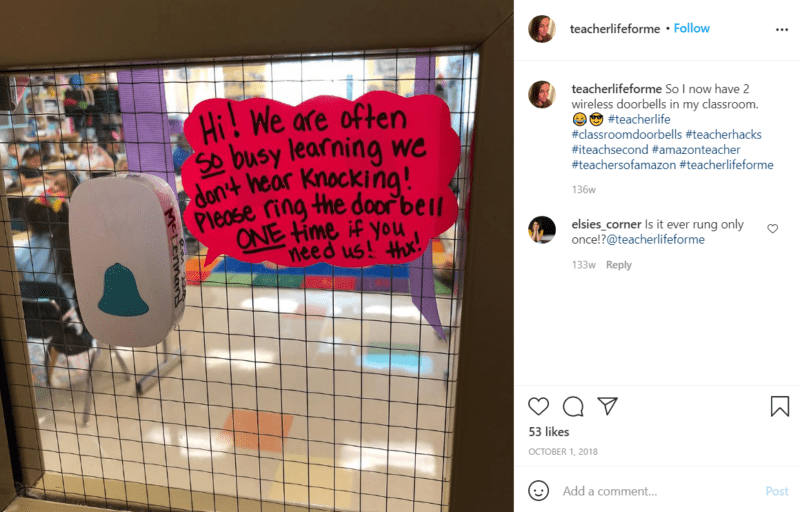 What can we say? Sometimes learning is loud! Get a wireless classroom doorbell with two remotes and attach one outside your door for visitors. The SadoTech CX wireless doorbell comes with two remotes, and you can set each to ring a different chime.
Source: @teacherlifeforme
5. It's great for keeping conferences on schedule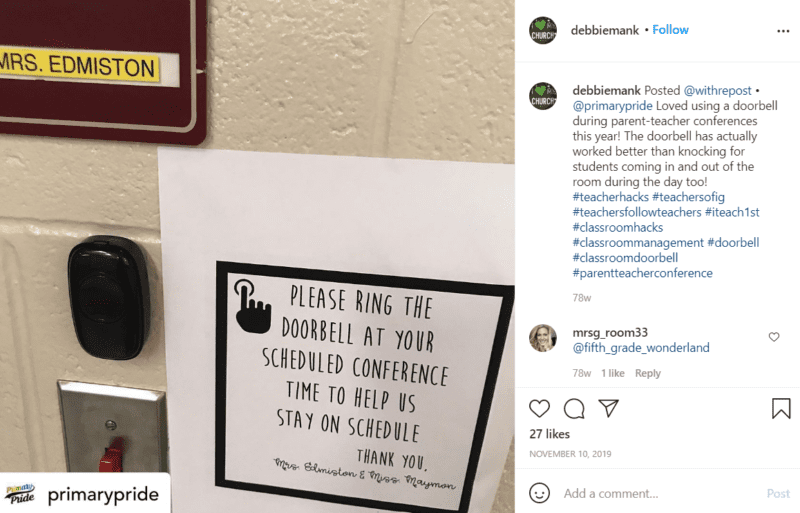 This is a great way for parents to signal they are ready, without interrupting your conference entirely.
Source: @debbiemank
6. The remote is small and easy to carry with you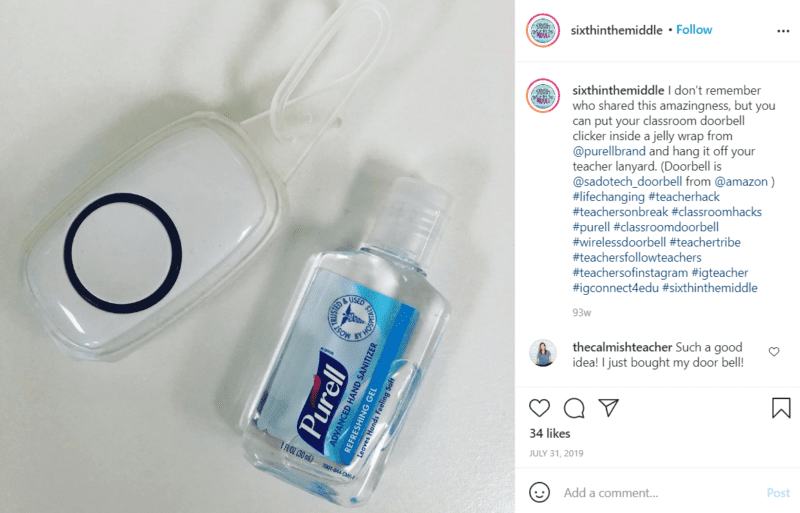 Once you fall in love with your classroom doorbell, you'll always want the remote nearby. You could stick it in your pocket, but someone discovered that these little remotes fit perfectly into the jelly wraps meant for mini hand sanitizer bottles. Clip it to your lanyard, and you're always set.
Source: @sixthinthemiddle
7. You can also attach the remote to your teacher ID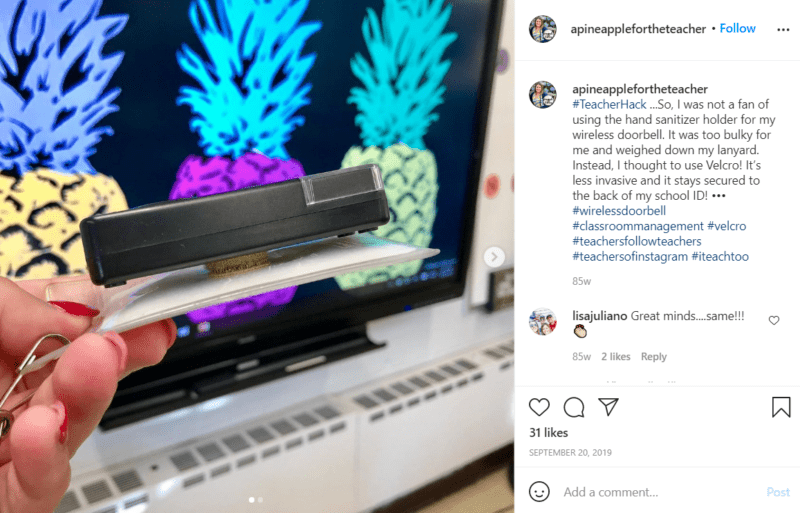 As always, Velcro is a teacher's best friend.
Source: @apineapplefortheteacher
8. A classroom doorbell lets you show off your teacher personality.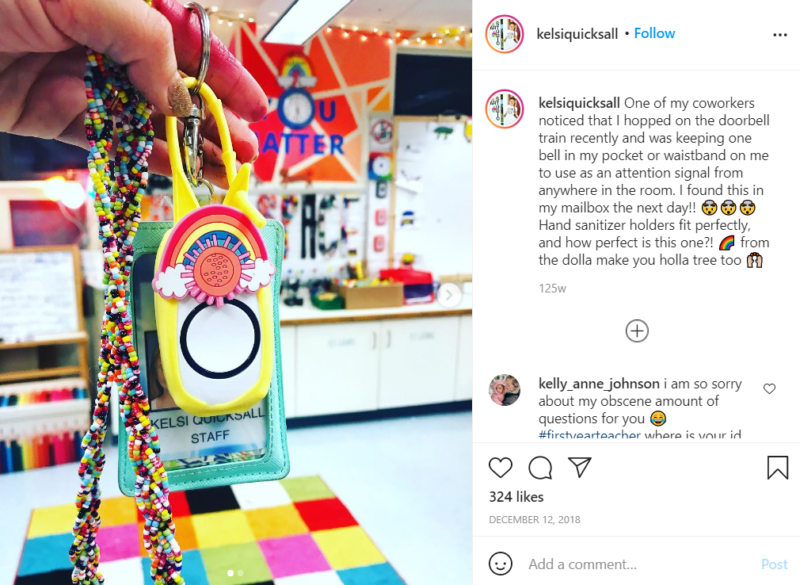 With so many tunes to choose from (even this under-$10 bargain model comes with 38 options), you can change up your chime to suit your mood. And the jelly wrap options available out there (check out dollar stores or everyone's favorite bath and body chain) are so much fun!
Source: @kelsiquicksall
9. Students really get into the spirit of it.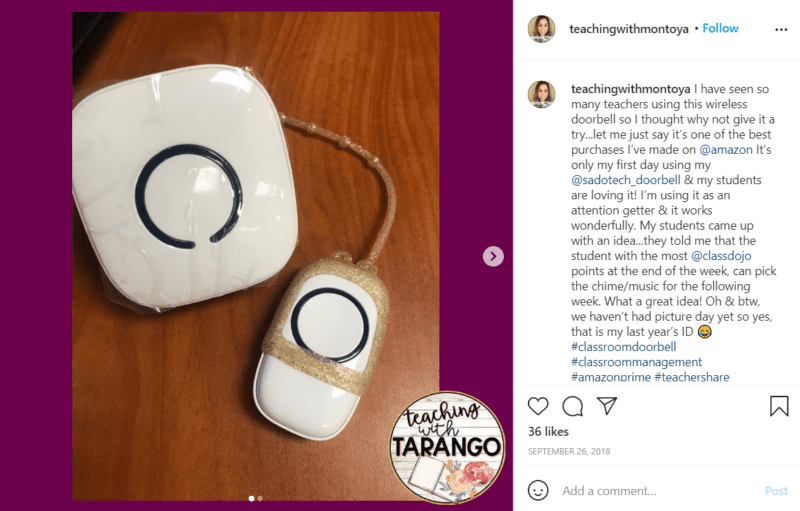 "My students came up with an idea … they told me that the student with the most Class Dojo points at the end of the week can pick the chime/music for the following week. What a great idea!"
Source: @teachingwithmontoya
10. Basically, once you have a classroom doorbell, you'll wonder how you ever taught without it.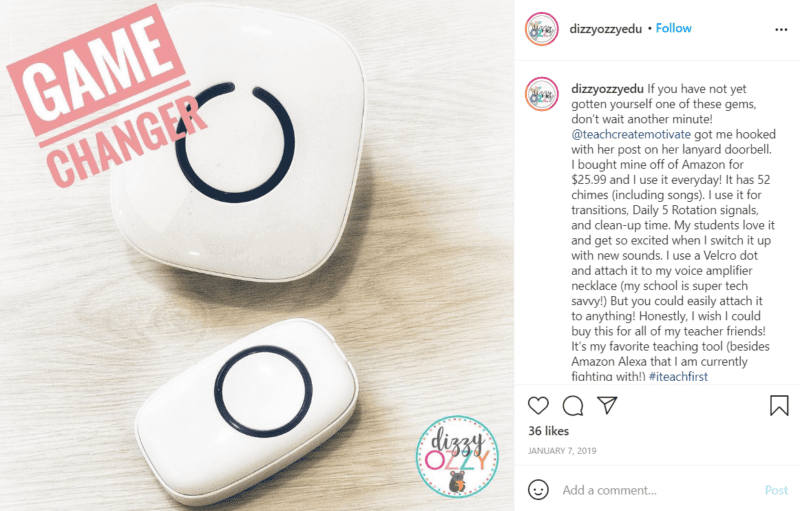 Seriously, a classroom doorbell is a real game changer. What are you waiting for?
Source: @dizzyozzyedu
Want to find great deals on wireless classroom doorbells and other teacher supplies? Join the WeAreTeachers Deals Group on Facebook.
Teachers know how to get creative. Check out this list of 47 Instagram-Worthy Teacher Hacks for inspiration!