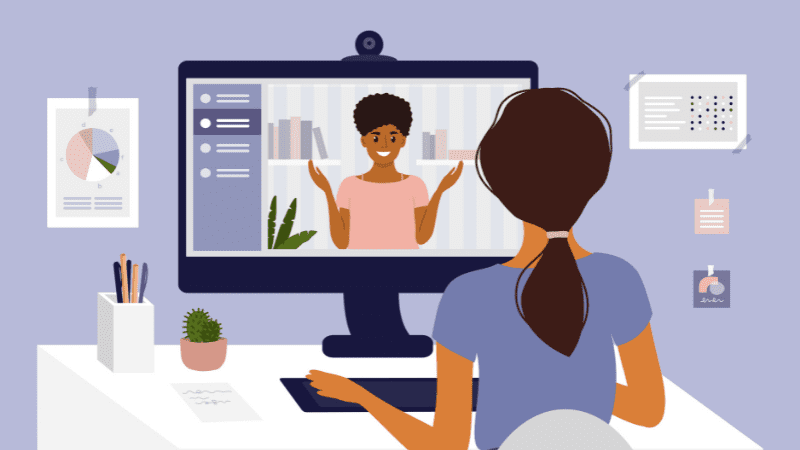 What's the best webcam for teachers? So many of us have been asking ourselves this since the start of the pandemic and virtual learning. The old saying about necessity being the mother of invention has certainly rung true. Around the world, teachers had no choice but to rely on a classroom webcam to reach students who were not physically present and somehow make them feel connected while learning. Many of us had little or no prior experience and went to extraordinary lengths to engage our students and simulate the feeling of being in school.
Unfortunately, this may have left many teachers with negative associations with classroom webcam technology. But, in fact, using a classroom webcam creatively, such as for virtual field trips, can open up the world for students and connect them to people and places around the globe. Finding the best camera for online teaching doesn't have to be a hassle—or cost a ton of money. Here are 10 classroom webcam options, all under $100, that will give you and your students a reason to want to smile for the camera!
(Just a heads up! WeAreTeachers may collect a share of sales from the links on this page. We only recommend items our team loves!)
Best Budget Classroom Webcams
Logitech C270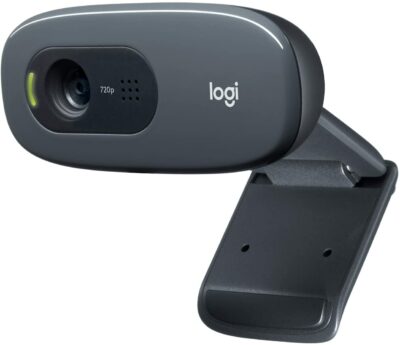 If you're looking for the best webcam for Zoom, this bargain option offers HD 720p video calling. Automatic light correction to show brighter, lifelike colors is a nice feature you might not expect in this price range. The built-in mic is noise to bring your voice across clearly, even from up to 5 feet away. The universal mounting clip allows you to place it wherever it's convenient such as a laptop screen or shelf.
User Review: A homeschool student says this was the perfect suitor for virtual learning, and it's been used for over 6 years. "It was perfect for video conferences, since my PC does not have a camera. I learned six years later that it also has a microphone in it, so that's awesome too. I used a headset accompanied by this for meeting in the virtual classroom with my teacher. I never had any problems with it."
Price: Under $30
Buy It: Logitech C270/Logitech Store or Logitech C270/Amazon
Casecube FHD 1080P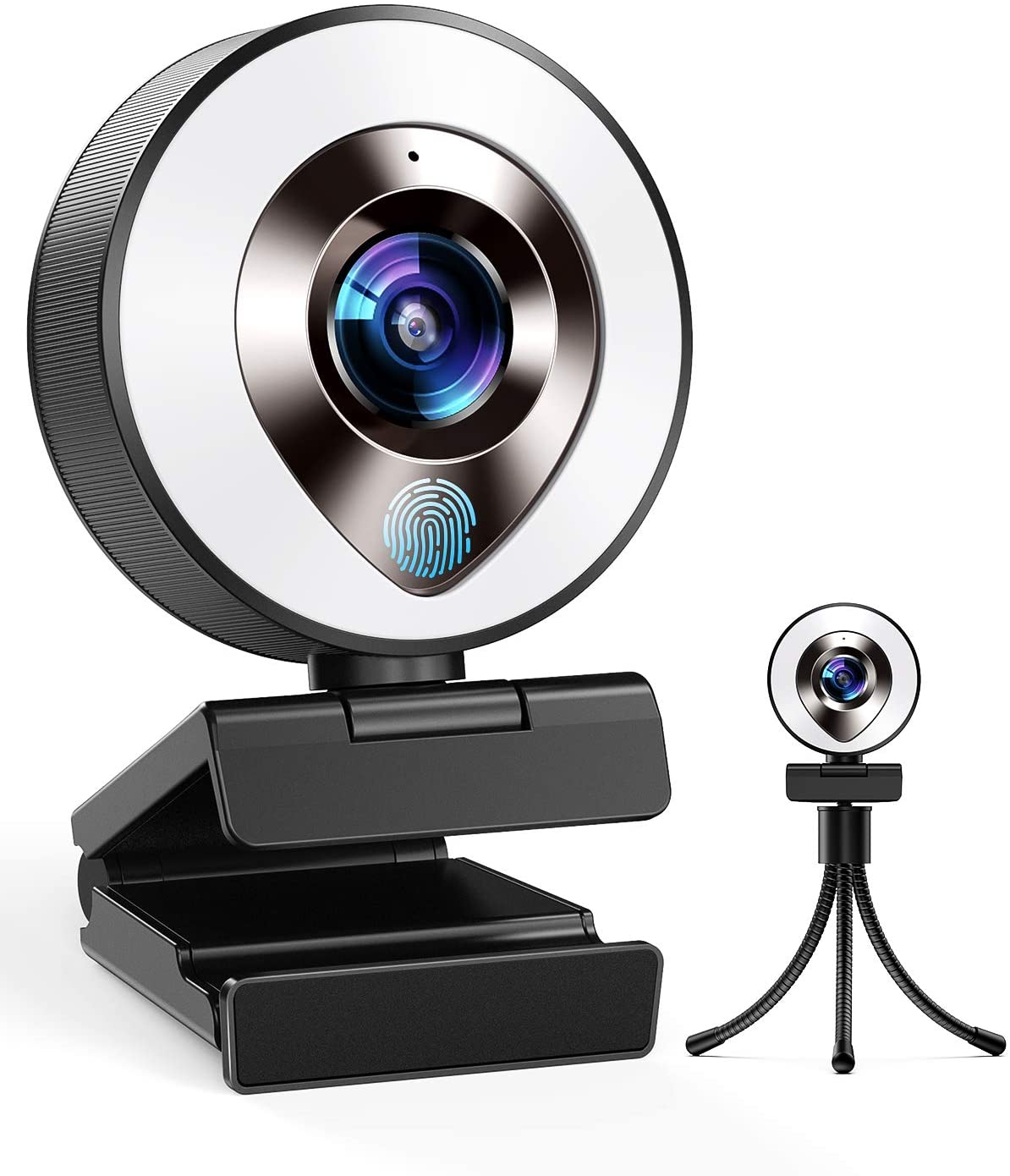 Another inexpensive classroom webcam option with a built-in ring light, this camera offers three adjustable touch-activated levels of brightness and delivers 1080 pixel video at 30 frames per second. It also comes with a flexible tripod and a longer USB cord for flexibility. Its dual noise-reducing microphones with noise-canceling features offer clear sound quality for situations that require it.
User Review: Many users praised this camera for its ease of use and the convenience of the adjustable lighting. One said it was "extremely simple to use and install. Simple plug-and-play functionality! A huge plus is the different light levels that come with the simple touch of the camera."
Price: Under $40
But It: Casecube HD 1080P/Amazon
Vitade 960A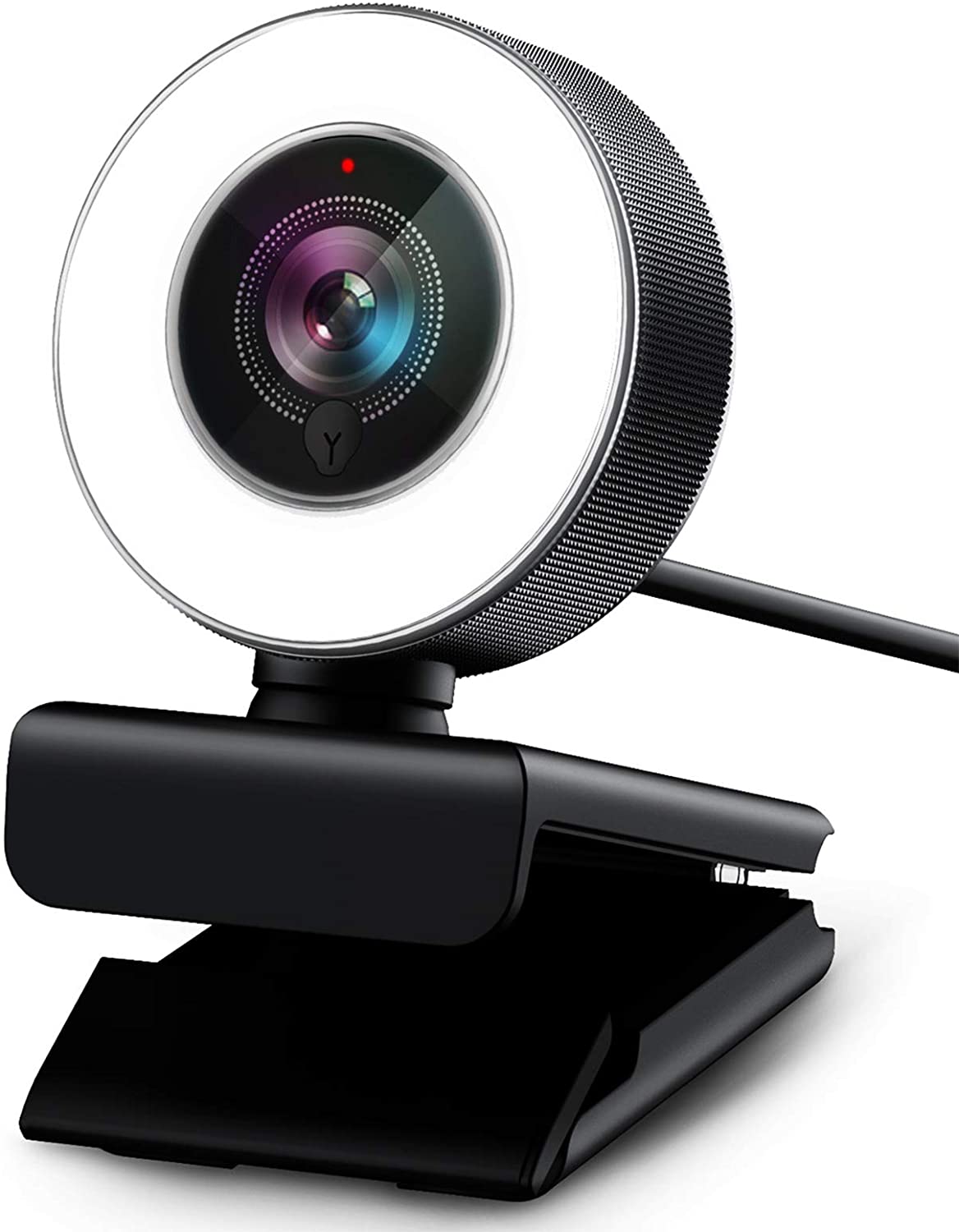 This slightly more expensive classroom webcam features a built-in ring light with three touch adjustable brightness levels as well as the standard 1080-pixel, 30-frames-per-second video. Instant auto-focus and low-light correction make video crisper. Dual microphones provide clear sound quality. One feature this camera offers that might be of benefit to teachers is its ability to compress video using H.264 encoding. This results in a smaller file size for ease of uploading.
User Reviews: Many users liked the quality of this camera for the price. "This camera gives such great bang for your buck. Way better than what I even imagined. It's so easy to set up and use, and it truly gives you high-quality video. The ring light makes you look so good, and the built-in microphone works so well."
Price: Under $50
But It: Vitade 960A/Amazon
Fifine 1440P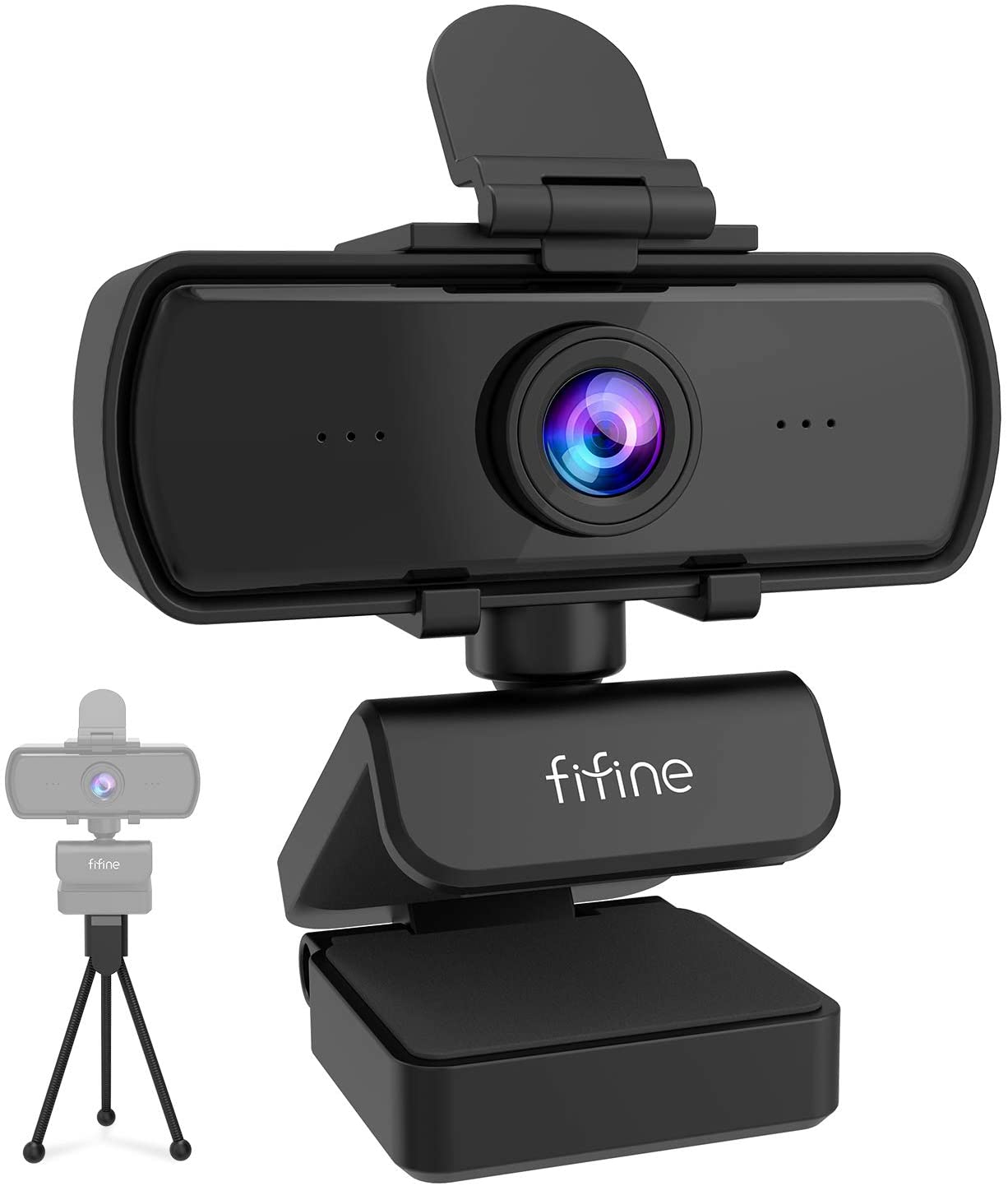 This budget classroom webcam does not come with a built-in ring light but does provide 1440-pixel video at 30 frames per second. It also offers a high-definition image sensor and low-light correction to produce clearer, brighter video. Like other models, it has a built-in noise-canceling microphone for clear sound quality. It also has a flip-down privacy cover that protects the camera lens.
User Reviews: Many were impressed to find a 1440-pixel camera option at this price point. One user said it was "a great entry point into better resolution." Another agreed, saying that the resolution was "amazing" and that the camera "works flawlessly."
Price: Under $40
But It: Fifine 1440P/Amazon
Mid-Range Classroom Webcams
Depstech HD 8MP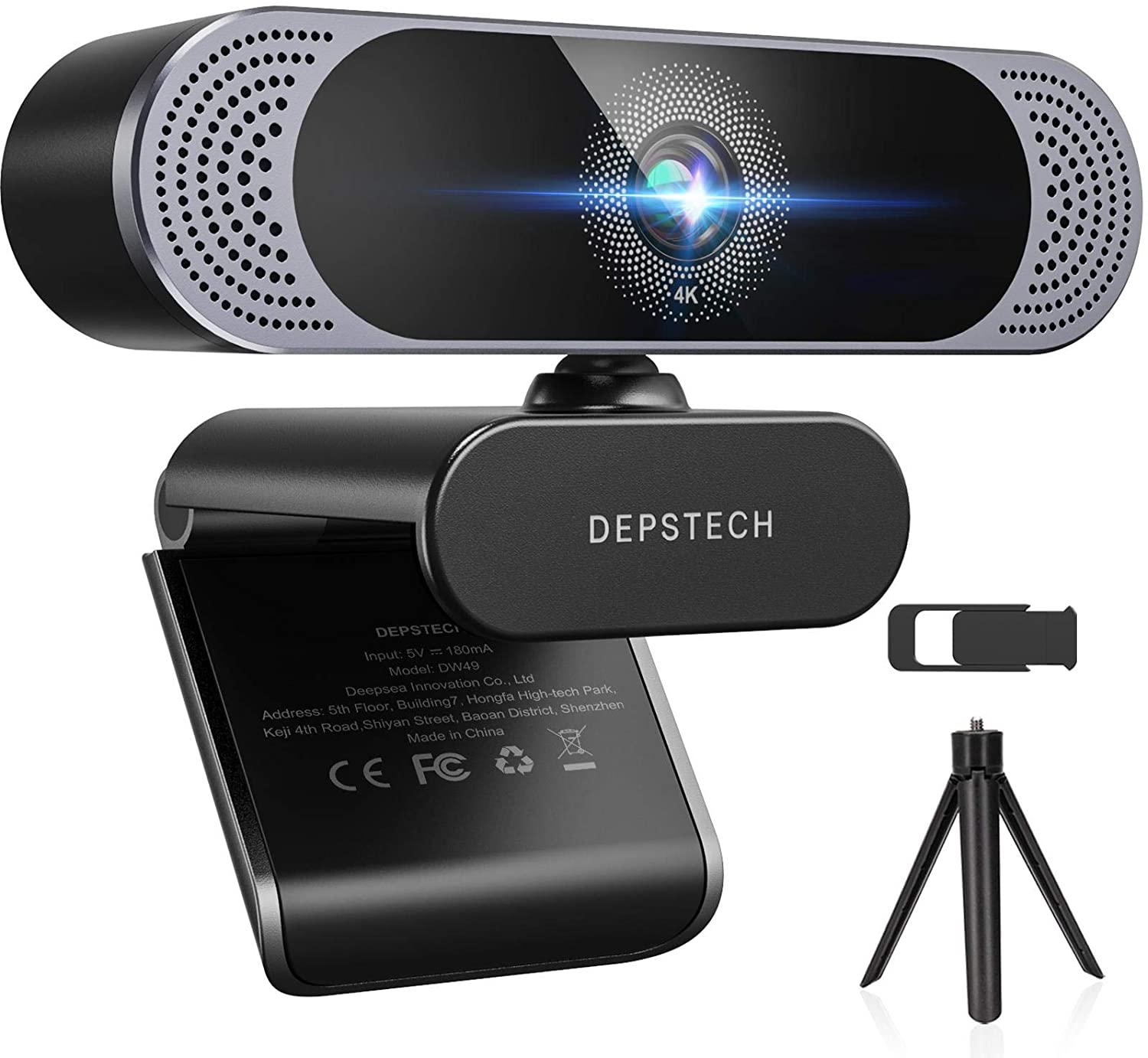 This mid-range classroom webcam bumps streamers up to an 8-megapixel camera that provides "ultra" high-definition 3840 x 2160 resolution. Auto-focus and a face-tracking feature help to keep the camera (and the audience) trained on the speaker, rather than any distracting objects behind them. Built-in dual noise-canceling microphones offer clear sound even with external background noise. A privacy cover and tripod are also included.
User Review: Many praised the quality of the camera's video, especially considering its price point. One said, "The old saying is 'you get what you pay for.' In this situation, you actually get a bit more. Sharpness, color, light sensitivity, and overall picture quality are quite good."
Price: Under $65
Buy It: Depstech HD 8MP/Amazon
Logitech C920S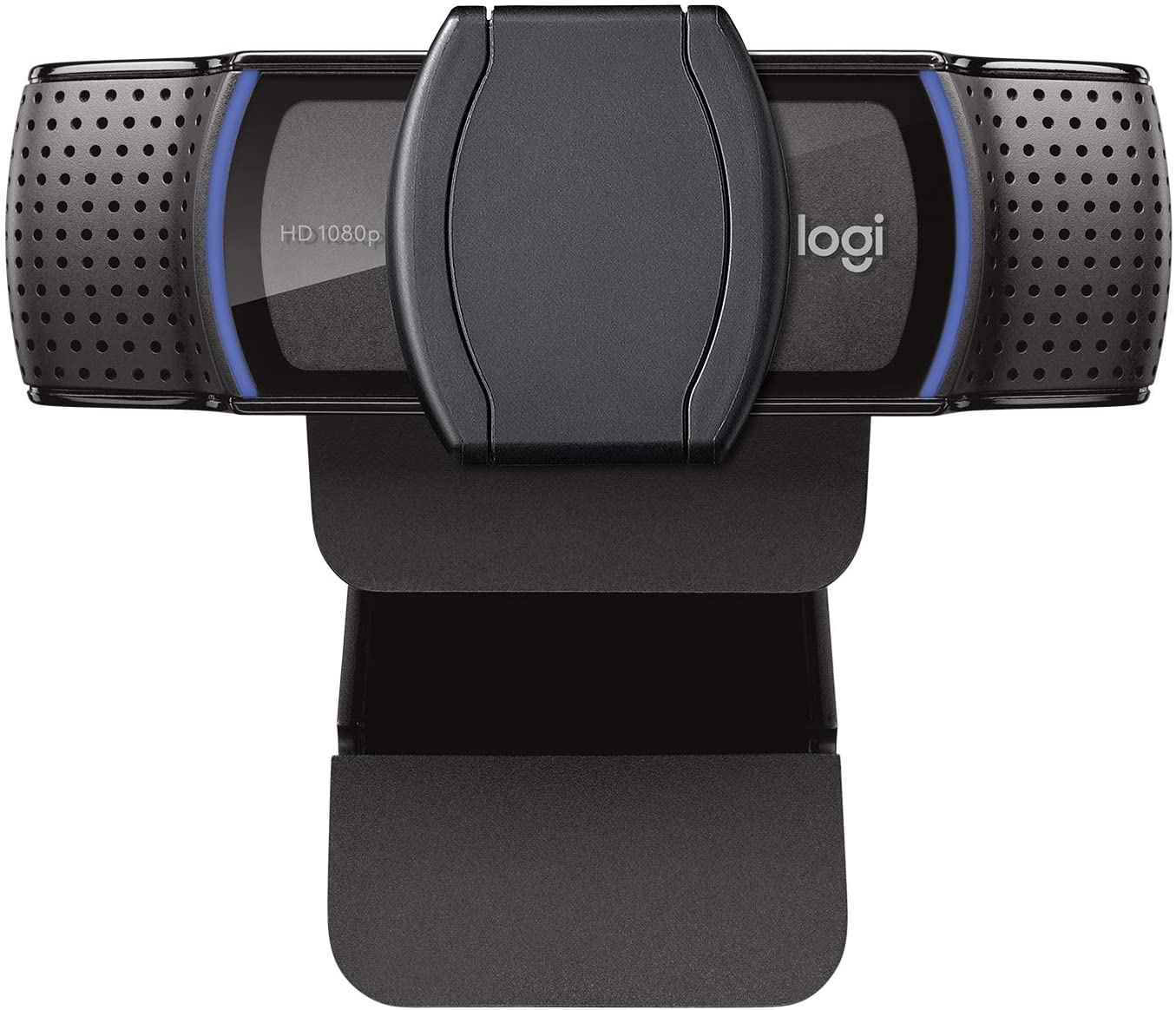 When looking for classroom webcams online, the Logitech C920S came up over and over again. It features many of the same features that seem to be standard in this category: 1080-pixel video and 30 frames per second, auto-focus and light correction, and dual built-in microphones. A built-in privacy cover offers security and lens protection. The quality of the product and the two-year warranty are also a big draw.
User Reviews: With an overall rating of 4.6 out of 5 stars, Amazon users had lots of good things to say about this camera. One summed it up by saying, "I have tried other less expensive cameras, but I was always curious about this one since this camera sets the benchmark for comparison, and it didn't disappoint."
Price: Under $70
Buy It: Logitech C920S/Logitech Store or Logitech C920S/Amazon
NexiGo N960E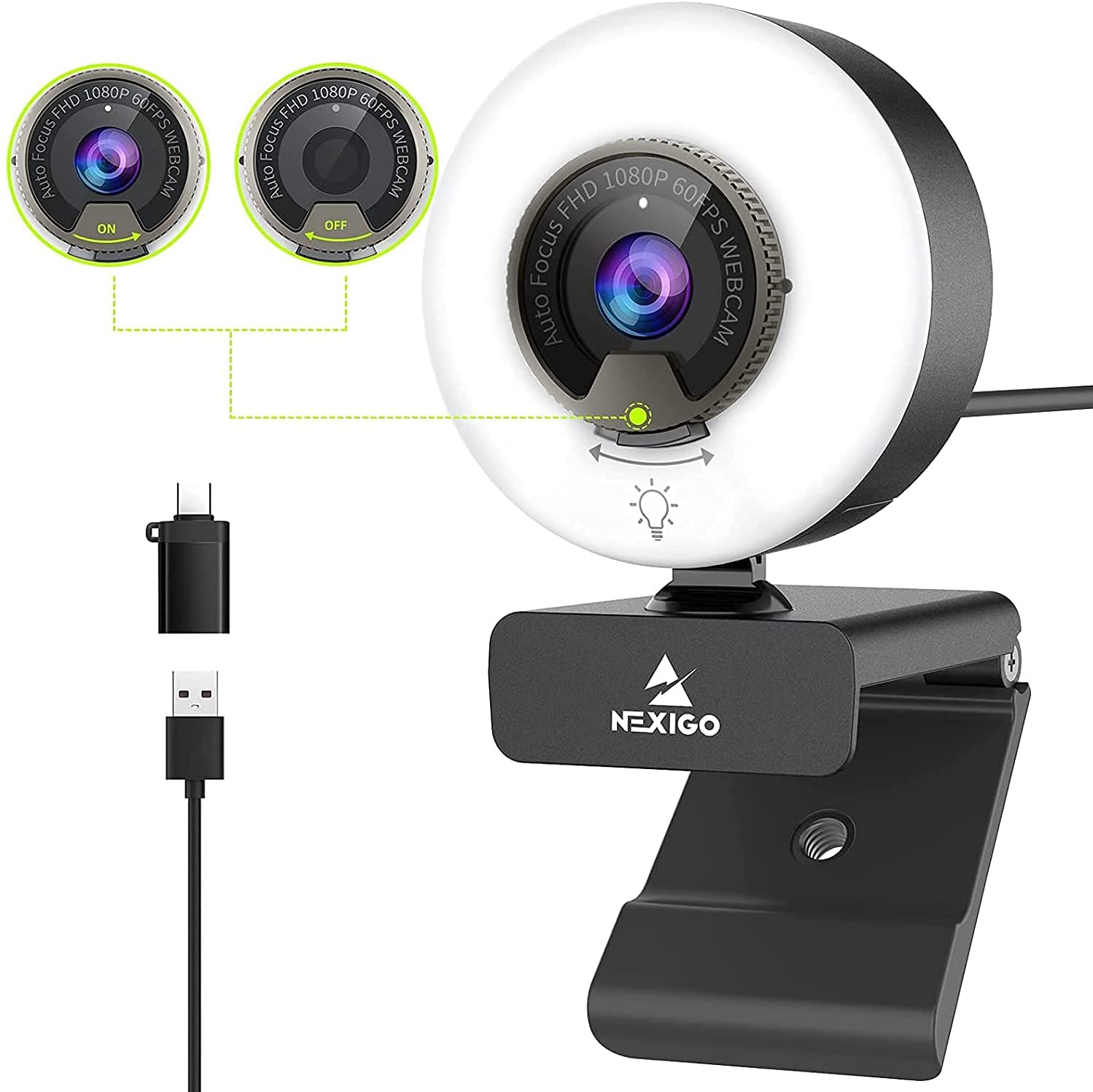 This classroom webcam offers the built-in, three-level adjustable ring light many users liked at the lower price point, but also features 1080-pixel video at 60 frames per second. An enhanced auto-focus also helps to provide true-to-life video quality. This could be important for teachers streaming virtual field trip experiences that involve action or movement. A privacy shutter can be swiveled closed when the camera is not in use. A USB-C connector also makes this choice compatible with newer MacBooks.
User Reviews: The big draw for most users was the 60 frames per second. One said the upgraded refresh rate was "extremely noticeable compared to my older, choppier camera." Another said, "makes the video much sharper when you're moving [and] eliminates that blurry, delayed look when you're speaking."
Price: Under $70
Buy It: NexiGo N960E/Amazon
Splurge-Worthy Classroom Webcams
Microsoft LifeCam Studio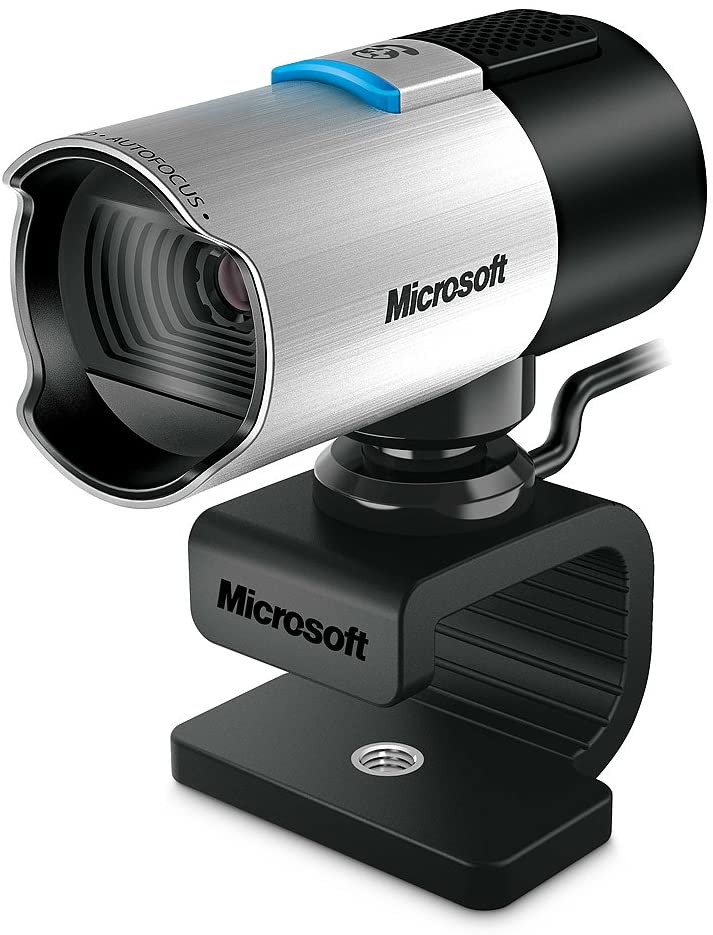 Those willing to spend a little more money on classroom webcams have lots of options when it comes to more advanced features. For fans of Microsoft products, the top-range model in their LifeCam line offers 1080-pixel high-definition video and includes a widescreen sensor that provides sharp image quality. Microsoft's TrueColor Technology automatically senses light conditions and adjusts, so even video shot in low-light conditions look good. The camera also offers HD video chat at 720 pixels and a wideband, high-fidelity microphone to make sure students can hear and be heard.

User Review: Most users mentioned its compatibility with Windows 10, which, if you're using it, would be a plus. Other reviewers cite its great video quality. Another really liked this camera for its versatility, saying, "the camera is far more adjustable [than other cameras] and allows you to swivel, tilt, and rotate the unit to your heart's content. Additionally, the monitor grip is so versatile it can be fastened to just about anything." This feature may be of use to teachers who might be attaching a camera to something other than a laptop or tripod.
Price: Under $90
Buy It: Microsoft LifeCam Studio/Microsoft Store or Microsoft LifeCam Studio/Amazon
Razer Kiyo 1080P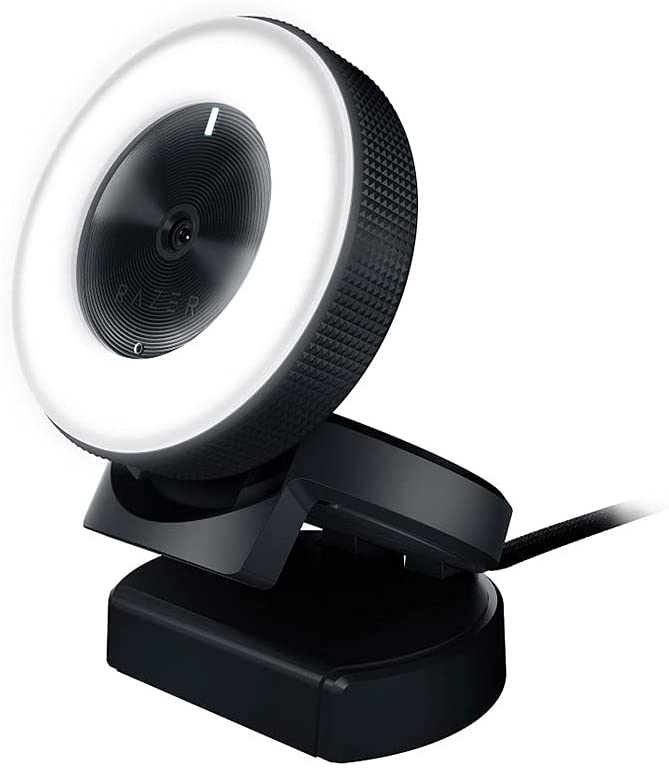 This is a high-end classroom webcam with a built-in ring light which, as discussed above, can be a great asset for those who do not have or want to purchase an additional ring light. Like other models, the light is adjustable with just a touch. Although Razer seems to be marketing this camera especially for gamers looking to stream (one of its selling points is "easy to pack and take along when heading to a gaming convention"), the fact that it streams at 720 pixels at 60 frames per second will benefit any user! The camera also has the option to stream at 1080 resolution at 30 frames per second for full high-definition streaming.
User Review: Several reviewers touted the advantages of being able to customize the Razer's settings, something that other cameras don't allow. This customization may be beneficial for educators who are not merely using the camera in a multitude of possible settings or scenarios. One reviewer remarked, "The sheer amount of customizable options on this webcam is unmatched in comparison to others on the market." But if you'd rather not have to spend time adjusting lots of settings, one of the other options listed here might be a better choice.
Price: Under $90
Buy It: Razer Kiyo 1080P/Amazon
Logitech C930e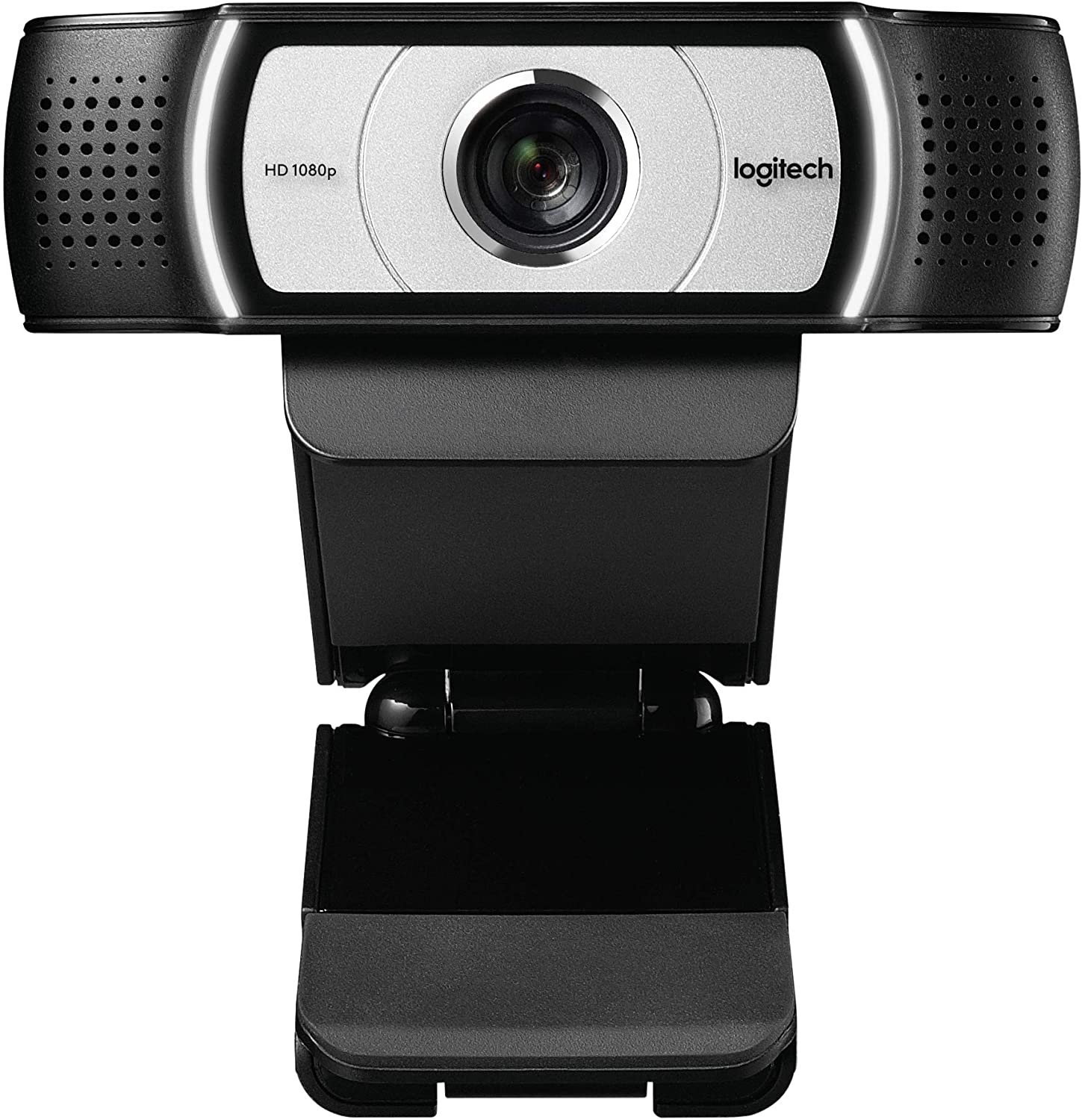 Although Logitech adds the term "Business" to the 930e's name, don't think that only CEOs can use this classroom webcam. In addition to high-definition 1080 pixel video quality, this high-end option adds the advantage of H.264 video compression (also available in the budget Vitade 960A, above) that helps with file size. For the extra price, however, you will also benefit from this camera's Scalable Video Coding (SVC) and UVC 1.5 encoding to minimize dependence on computer and network resources. Because the camera is geared toward business teams working virtually, it offers options like a 90-degree diagonal field of view and 4x HD zoom, both of which would definitely be useful for teachers.

User Reviews: Like its mid-range counterpart, this Logitech camera has earned 4.6 out of 5 stars from Amazon reviewers. Many praised this camera's wider field of view (FOV) for demonstrating more on the streaming screen. One reviewer commented on this feature's advantage for recording direct instruction. "Excellent image quality and very wide field of view. We used it to film a classroom-style lectern." Another raved, "it is by far the largest FOV I have seen." This top-of-the-line option may be the choice for teachers wanting to show a big swath of their classroom to the world.
Price: Under $130
Buy It: Logitech C930e/Logitech Store or Logitech C930e/Amazon
BONUS: The Classroom Webcam To Buy if You Get a Technology Grant
Meeting Owl Pro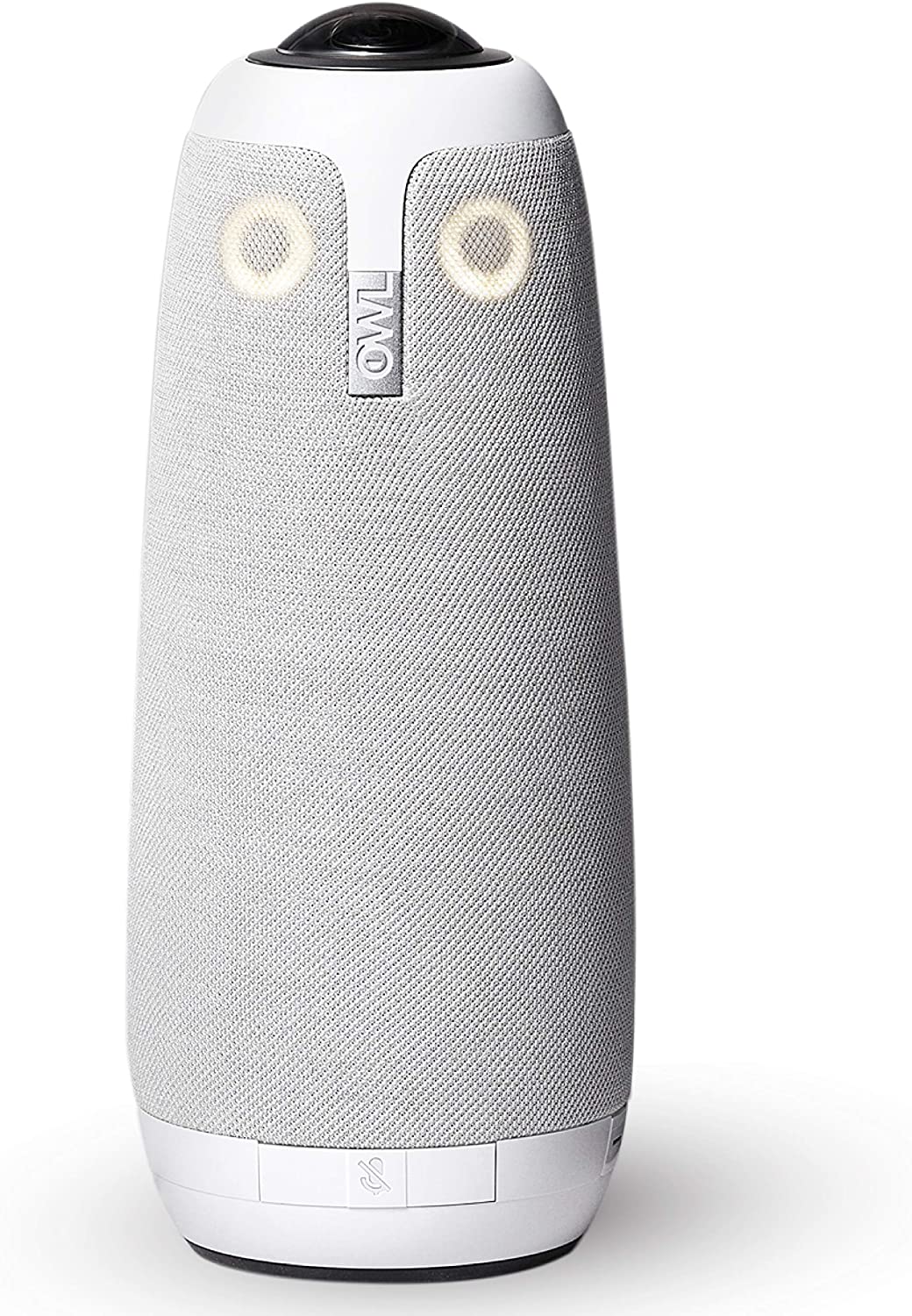 Obviously, not every teacher has $1,000 to spend on a classroom webcam, but just in case you find yourself in the enviable position of having some money to spend on tech, this incredible (and adorable) device is certainly worth considering. This webcam captures a full 360 degrees of 1080-pixel high-definition video and automatically hones in on whoever is speaking at the moment. Just imagine how cool it might be to use this to live stream a reader's theatre lesson or to make a roundtable editing session available for other classes or absent students? SO COOL!
Review: One lucky teacher who reviewed on Amazon works at a school that apparently has three of these! "We use the Owl for Zooming at our school. We have three and love them. Teachers are using for science, honors humanities, honor society meetings, and math. They work great. The students say the cameras provide excellent zoom rooms."
Price: Under $1,000
Buy It: Meeting Owl Pro/Amazon
Has necessity pushed you to discover creative ways to use your classroom webcam over the past 18 months? Share your wins (or fails!) in the comments below.