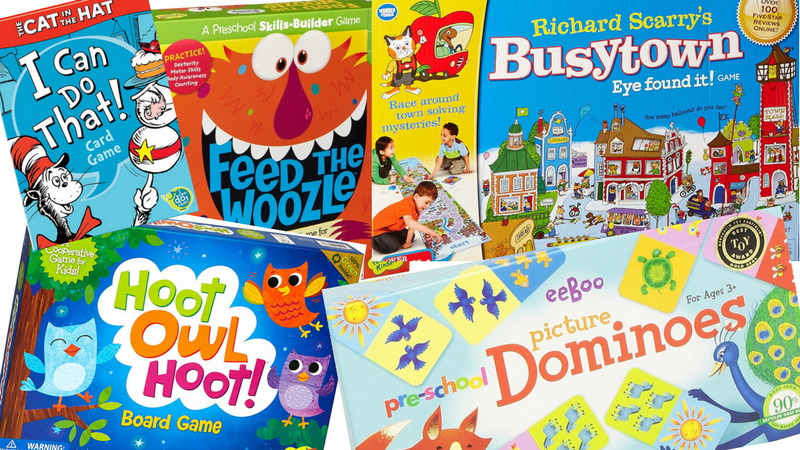 Whether they use cards, dice, boards, spinners, or an adorable cardboard monster and an oversized spoon, games have a host of benefits for young children. They help children develop academic skills and learn to strategize. By playing with peers, kids practice cooperating, taking turns, and winning or losing gracefully. Plus, playing games is fun! Many mainstream games are also perfect for the preschool classroom. Here are sixteen of the best board games for preschoolers.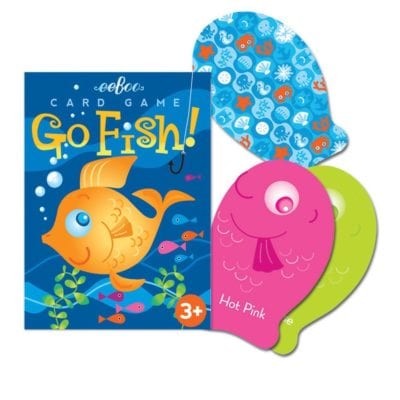 This classic game is a childhood staple, and these cards are easy on little hands and eyes.
The best part of this game for the classroom is its built-in encouragement of different counting strategies: players can use lily pad counters, a number line, or the game board itself to combine two amounts to five and move their frogs towards the party.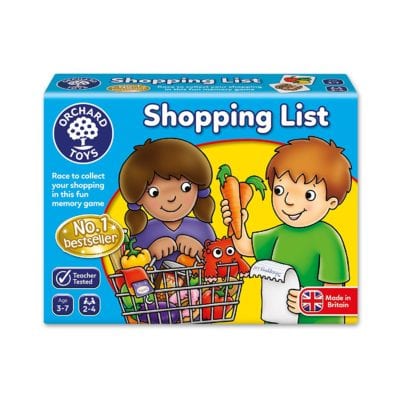 Children race to be the first to fill their shopping baskets with the items on their lists. Simple and uncluttered, navigating the picture-and-word shopping lists encourages development of concepts about print.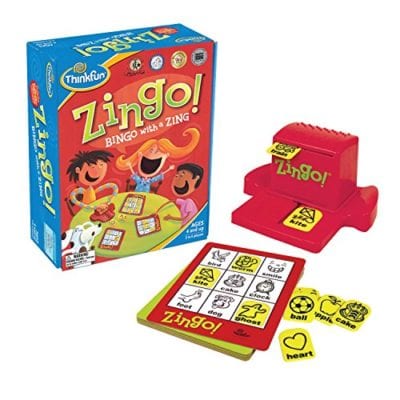 Sliding the card dispenser has a similar appeal to spinning a bingo cage. Zingo supports vocabulary development and print awareness as well as attention—you have to be watching to snag your picture! Spanish, sight word, number and word building versions are also available.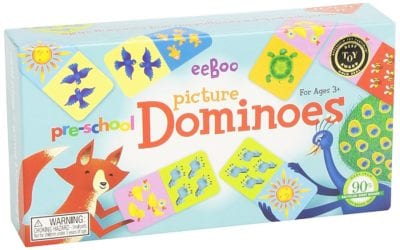 Dominoes is another versatile and timeless children's game. This set is beautiful and the pictures support matching and counting.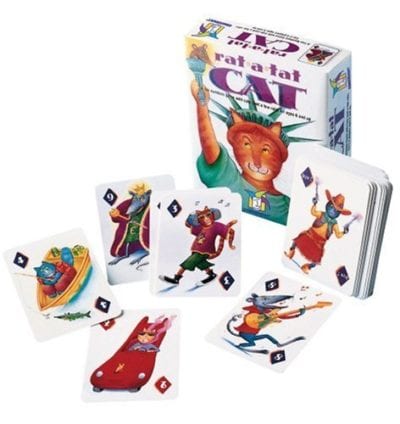 The goal of the game is to have the lowest score when someone calls "Rat-a-tat-cat!" This game builds number sense and teaches the concept of zero. Play with cards showing instead of hidden to introduce the game and encourage conversations about numbers.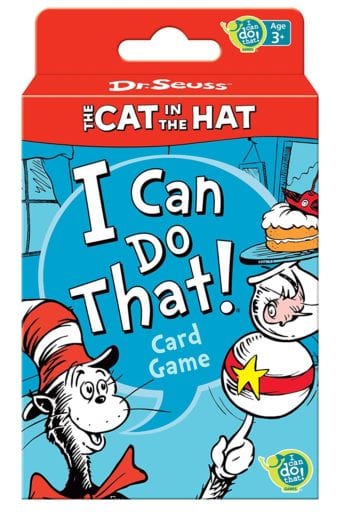 Players flip over three picture and word cards that give directions for silly actions to be performed around the room. You may need to make some minor adaptations for classroom use -the foam fish props included are very small and some of the cards reference places in a house, like a bedroom- but they will be worth it for the fun and movement opportunities this game provides.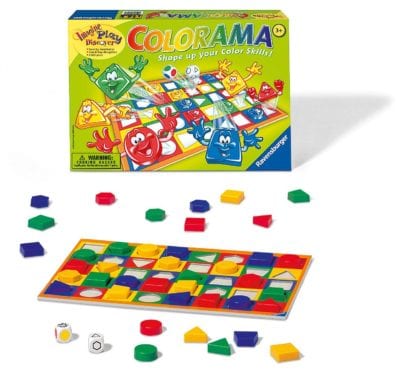 Players roll two die to get a color and a shape and must locate a matching spot on the board. There are multiple levels of play for different groups.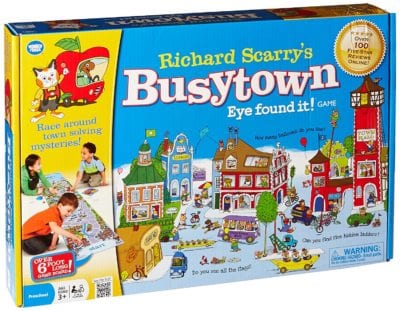 This oversized game board gives plenty of room for a group of kids to spy items in the pictures and move ahead on the board. The goal is to get to the picnic before the pigs eat all the food, and everyone has to help!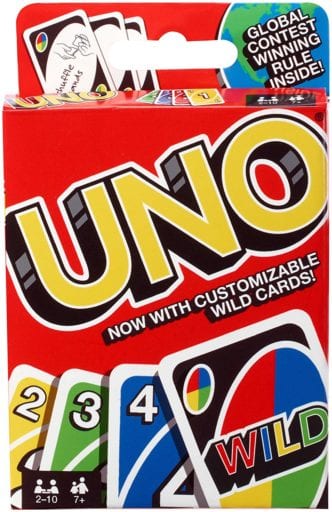 Every kid should learn to play Uno. It's marketed for ages seven and up, but the rules are easily adaptable for little ones. With enough practice, they'll be unleashing the Draw Four cards like pros.
Players must work together to get the owls back to the nest before sunrise. Color cards, similar to Candyland, move the owls closer to the goal, but there are a few added twists to make it more interesting.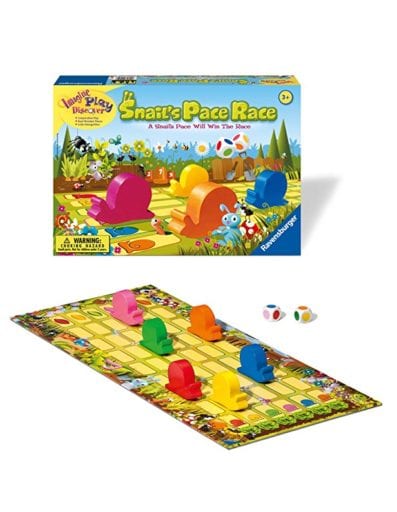 It's often the simplest games that are best. Players take turns rolling color dice to see which snails to move in this cooperative game. Which snail will win? Oh, the suspense! Swap out one die with a regular die if you want to speed up the game and encourage number recognition.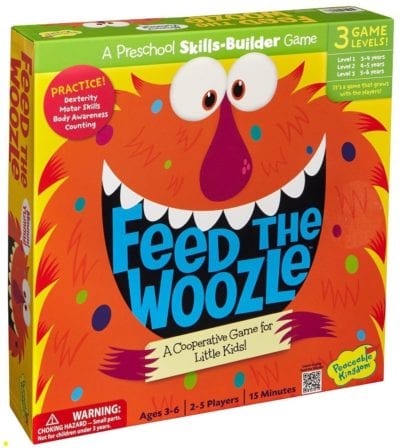 There's multiple ways to play this silly game. In the simplest version, players roll a die to determine how many pieces of food to "feed" the Woozle. But wait: walking across the room balancing the food on the spoon adds an extra challenge. Players cooperate to satiate the goofy creature's appetite.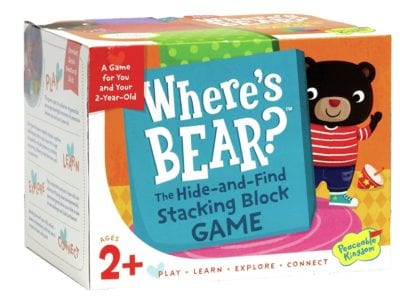 Players hide a wooden bear under one of six sturdy nesting blocks decorated as rooms in a house and then try to find him. This game capitalizes on toddlers' love of hiding things and offers lots of language-building opportunities. This is perfect for a two-year-old class, or a multiage group in which older students can play the adult role.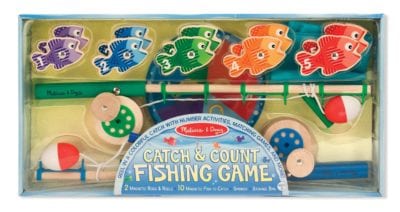 This game has elements of a traditional board game but gets students up and moving. Landing the magnet on each fish takes concentration, but it's oh-so-satisfying!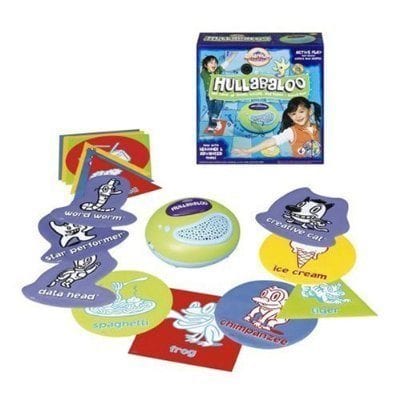 Spread out the pictures and follow the recorded directions to "Spin to a square," or "Crawl to a musical instrument."  Kids will love when the winner gets to "do a funky dance." Get this one out on a rainy day.
What do you think are the best board games for preschoolers? Please share in the comments.