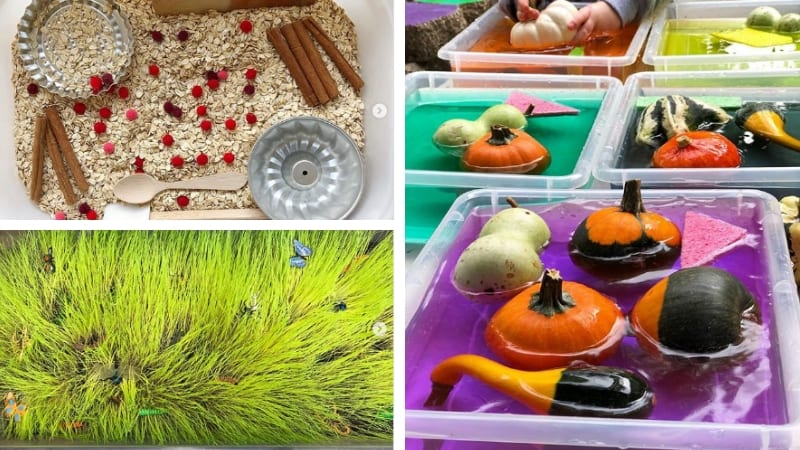 Early childhood teachers know that hands-on learning is essential. (Really, who doesn't like sinking their hands into something wonderful?) Sensory-table play encourages open-ended thinking, language development, collaboration, and fine-motor-skill building. Sensory materials can be both engaging and calming. Plus, they can be tailored to virtually any curriculum unit. We've gathered some of our very favorite sensory-table ideas below.
1. Materials to Scoop, Pour, and More
The great thing about sensory tables is that reinventing the wheel is definitely not required. Tried-and-true materials like sand, beans, and rice will always delight children. You don't need to stop there, though. Check out this list of forty sensory-bin fillers from Little Bins for Little Hands. What preschooler wouldn't go wild for an entire bin of confetti?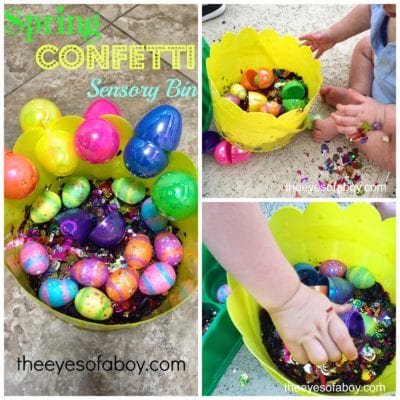 Source: The Eyes of a Boy
Another scooping-and-pouring idea we love:
2. New Ideas for Water Play
As any young child who turns handwashing into a lengthy, splashy adventure will tell you, you can't beat the sensory experience of good old water. Adding different items, tools, and extra ingredients, like colors and bubbles, keeps a water table exciting. Look to this roundup from Hands on As We Grow for inspiration. This colored ice idea looks like a winner: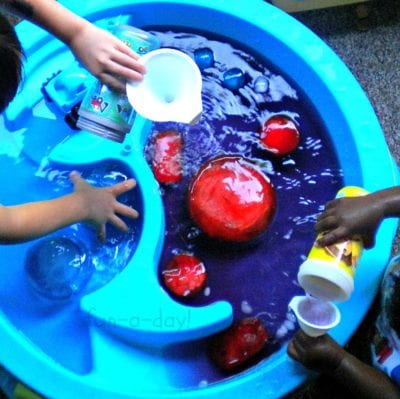 Source: Fun-A-Day
More water play ideas we love:
3. Messy Recipes
A sensory table is the perfect containment strategy for messy concoctions. Asia Citro, author of 150+ Screen-Free Activities for Kids, has an exhaustive collection of recipes for sensory materials at Fun at Home With Kids. You can find every kind of slime, dough, and foam imaginable on her site, but to start, how about a little indoor winter fun with Magic Puffing Snow?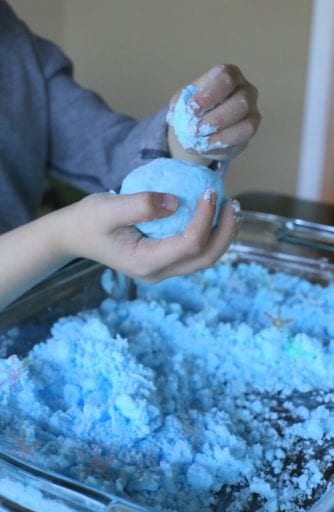 Source: Fun At Home With Kids
More messy sensory bin ideas we love:
4. Themed Sensory Bins
Whether you highlight a season, holiday, curriculum topic, or simply an appealing idea, sensory tables composed around a theme invite exploration and creative play. For this type of setup, Sandi at Rubber Boots and Elf Shoes is your guru. Be sure to check out her entire A to Z list, including this adorable birds-and-nests idea: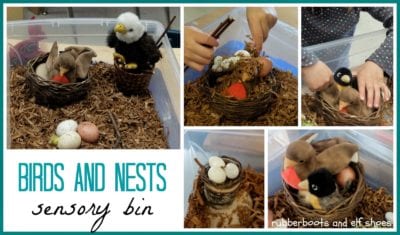 Source: Rubber Boots and Elf Shoes
More themed sensory bins we love:
5. Literacy Connections
Combining exposure to letters, words, and, of course, books with sensory play is a win-win. This roundup from Growing Book By Book has lots of ideas for book-themed sensory tables. Check out this extension of The Three Billy Goats Gruff, complete with a sock troll!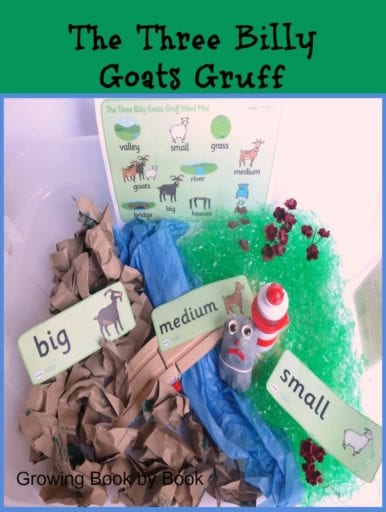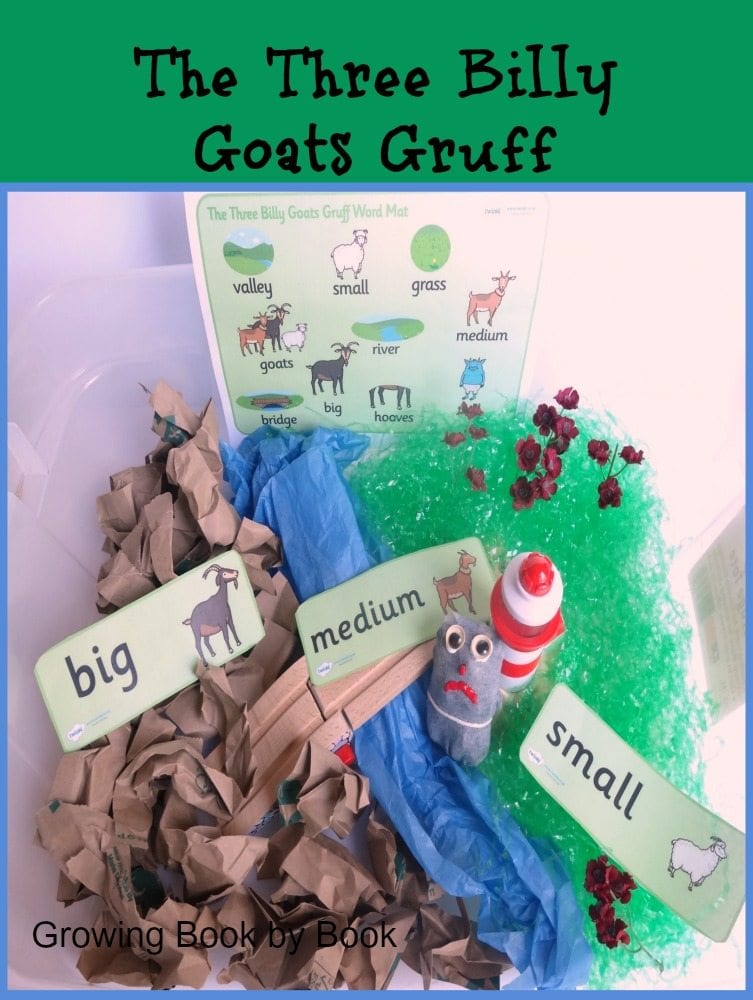 Source: Growing Book by Book
More book and literacy-related ideas we love:
6. (Literally) Out of the Box Sensory Tables
Fairy Dust Teaching, a Reggio Emilia–inspired resource site, has an extensive post on how to add "challenge" to sensory tables. If your students are ready for something more, check out their ideas for expanding upon the basic model, like this corn-in-a-chute setup: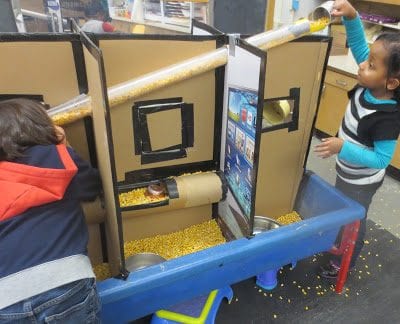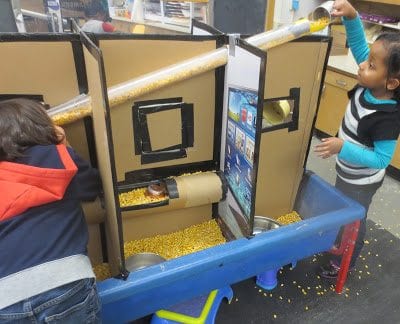 Source: Fairy Dust Teaching
More out-of-the-box ideas we love:
How do you use sensory tables in your preschool classroom? Share your favorite sensory table ideas in our WeAreTeachers HELPLINE group on Facebook.
Plus, our favorite preschool games and activities.