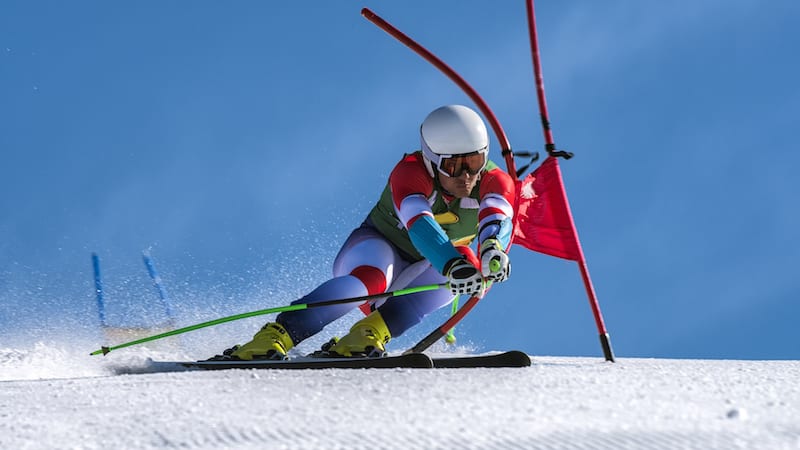 Excitement for the 2018 Winter Games is in the air. Athletes from around the world will showcase their talent and perseverance this year from PyeongChang, South Korea. Bring that same spirit to your elementary classroom with these fun, inspiring, winter Olympic activities. Let the games (and learning) begin!
[embedyt] https://www.youtube.com/watch?v=VdHHus8IgYA[/embedyt]
The Olympics began as part of a festival to honor the Greek god Zeus in the town of Olympia. How did it become the greatest world stage of sports today? Take the journey with your class—a great introduction from TED-Ed Originals—before you head into Mythology units on Olympus and other Gods. Or, of course, just for Olympic fun!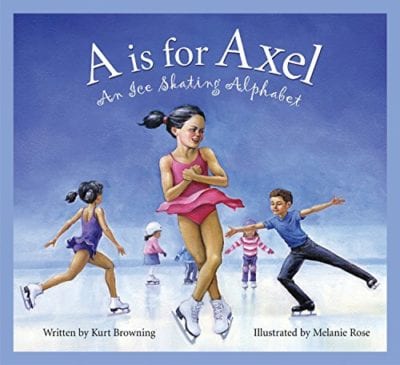 We love this list of 11 great student reads—from engaging early-reader books to inspiring non-fiction for students eager to cheer on Team USA. What other Olympic-inspired reads will you add to your classroom library or Winter Olympics book nook?
3. Host a sporty game show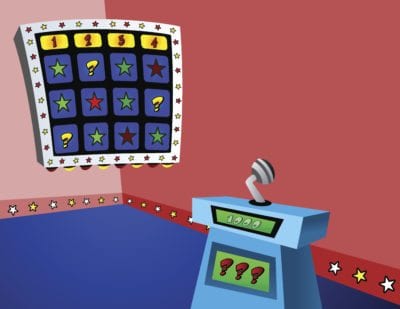 It's trivia time! Spend a day or two Olympic fact-finding, and have groups of students split in teams. Choose Winter Olympic-themed categories (All About Host City PyeongChang, Great Winter Olympic Moments, Events FAQs, Famous Winter Olympians, etc.). Then, it's student research time!
Have students write down questions and answers from their research related to the themes on separate cards. (What is the difference between luge and skeleton racing? Name two Team USA skiers, male or female., etc.) Let them study the facts for a day or two.
Next, host the best game show ever! Teams earn points for correct answers and can go for the gold. Medals optional, but we like these glittery Olympic medals made from jar lids you can do as a class.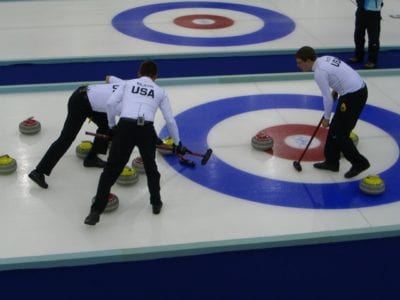 How do those snowboarders get "max air" without losing their balance? What's the physics behind a successful bobsled run? During 2014 Winter games, NBC Learn teamed with the National Science Foundation to produce these thrilling classroom Olympic S.T.E.M. videos. From friction science to how certain materials and construction play vital roles in sports gear, the S.T.E.M. magic is real. Believe, dear students, believe!
5. Celebrate countries from around the world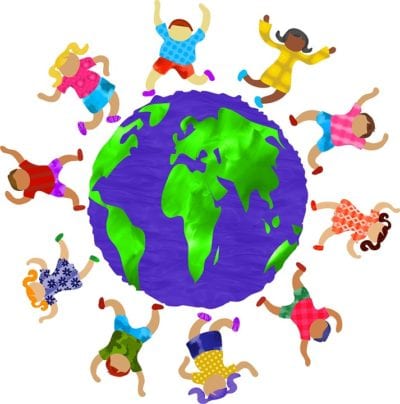 Celebrate the beauty of all the nations sending incredible athletes to South Korea this year. Assign student groups regions, and focus on some of the lesser known countries (Belaris or Eritrea, kids?). Create travel brochures to highlight fun facts. Students can include a short bio on one of the top Olympians competing in the Winter Games. Make a day of it! Share their special travel brochures, read children's books from authors from different countries, listen to national music, and eat local foods. Email the parents now—this is a perfect activity for classroom volunteers to help out!
[embedyt] https://www.youtube.com/watch?v=imGfY8nb9jw[/embedyt]
Former American bobsledder and Olympic gold medalist Steve Messler's delightful animated story on TEDEd deserves a look from all teachers and classrooms. The confidence he gained after sticking to two key decisions ultimately led him to victory—despite daunting setbacks and injury. Steve "challenges you to look at what you are doing in your life, and think of what you dream to do."
Have your students watch and discuss the video. Have they faced a situation in their own life riddled with self doubt? How could they apply Steve's approach to their issue? Who else have they been inspired by with similar journeys?
[embedyt] https://www.youtube.com/watch?v=xYsTOfqaNi4[/embedyt]
Remember the coolest story of the 1988 Winter Games or the tribute Disney movie Cool Runnings (if not, get on that!) Refresher: Jamaica entered a men's bobsled team in the Winter Olympic Games in Calgary, Alberta, Canada. They taught the world to not let anyone write their story (or write them off when challenged). Never. Give. Up.
Younger elementary students will love this kids' play-by-play call of the famed bobsled team's final run. Elementary students can write their own tales of overcoming a challenge in school, at home, in their own sport or play. What kept them on track to keep going like the Jamaican bobsled team? How did they persevere ?
Cool Runnings 2: This year, Jamaica is sending it's first women's bobsled team to the 2018 Winter Games, 30 years after the historic men's journey!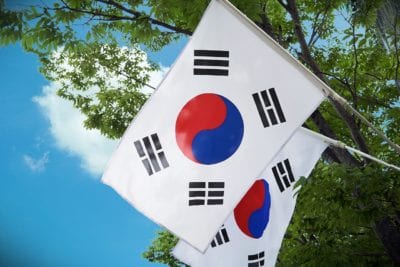 The planning committee for the 2018 Winter Games wanted to get the whole country excited to host the Games—especially its young students. They launched the Olympic Winter Games PyeongChang 2018 Curriculum with the aim to keep students engaged and involved during the countdown to the Olympics and during the Games.
The bilingual site is like an arms-open, welcoming invitation—completely translatable to English—with videos about sports in the WinterGames, as well as the Winter Paralympic Games. It includes multimedia classroom material with lesson plans on the various sports, activities, and answers to the hardcore Winter Games facts: What is a curling stone? How does the scoring work in figure skating?
The information is naturally, great for students, however, there's a greater lesson here. The site shows us how students from around the world are all focused on the same world stage. One world. Researching the site together as a class will bring discussion of compassion for our differences, notice for our similarities and what the games are ultimately about: unity, hope and peace.
We'd love to hear, what are your favorite Winter Olympic activities for the classroom? Feel free to share them in our WeAreTeachers Chat group on Facebook. WeAreTeachers Chat is a place to post questions, share a laugh or an idea, and connect with new teacher friends.