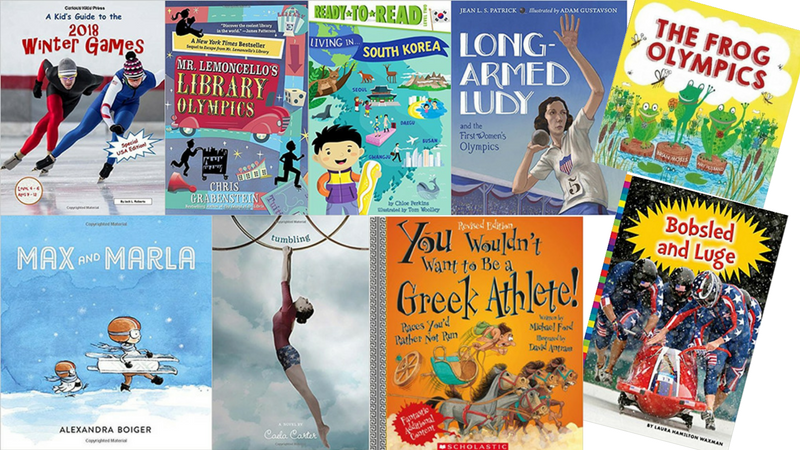 The athleticism, grit, and spirit of Olympic athletes are certainly worth reading about with your class. There are tons of curriculum connections to this global celebration of strength and skill. Here are some of the best Olympic books for kids to help elementary and middle school students get ready for this year's games.
Just a heads up, WeAreTeachers may collect a share of sales from the lnks on this page. We only recommend items our team loves!
Gold Medal Stories
From Olympic penguins and pigs to high-interest middle grade and YA titles, these stories will get students into the Olympic spirit.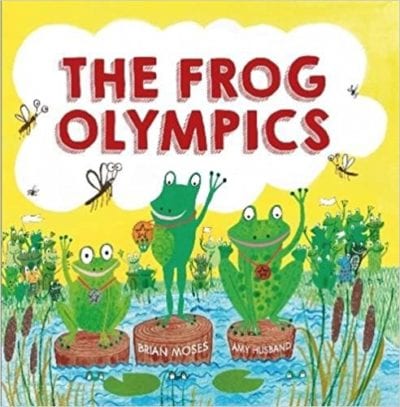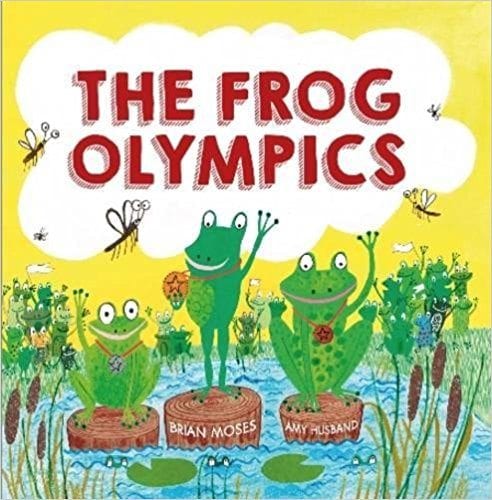 The actual Olympic Games definitely won't include events like fly catching. But this cute, rhyming story is a great opener for discussion with younger students.
2. Max and Marla by Alexandra Boiger (PreK–1)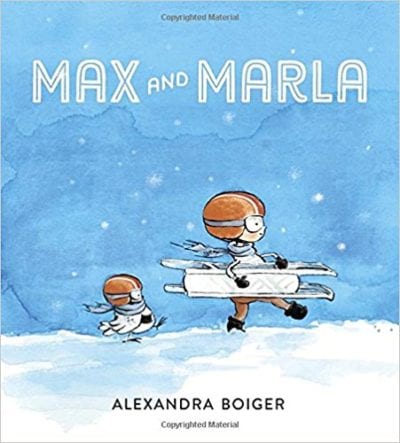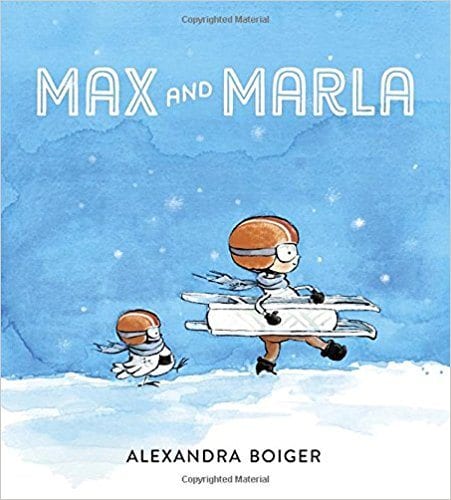 Endearing duo Max and his pet owl Marla show the qualities of true Olympians in this sweet, DIY Winter Olympics tale.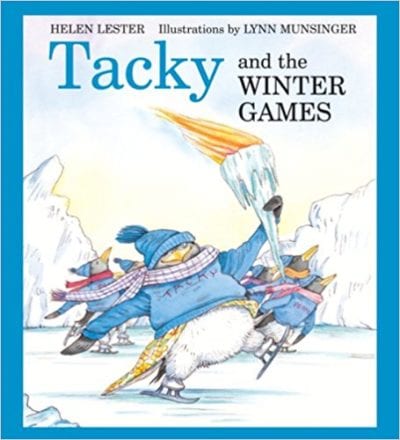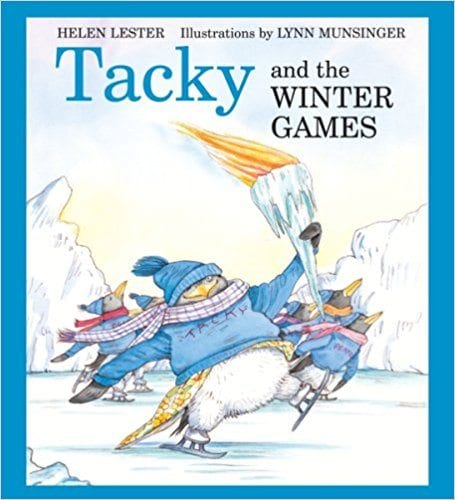 Oh, Tacky, you'll always have our hearts. The loveable "odd bird" bumbles through Olympic training his own way, much to the chagrin of Goodly, Lovely, Angel, Neatly, and Perfect.
4. Olympig by Victoria Jamieson (K–3)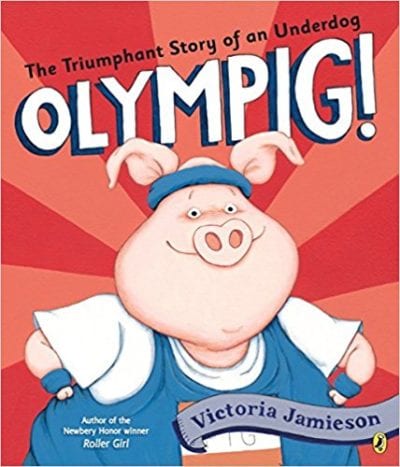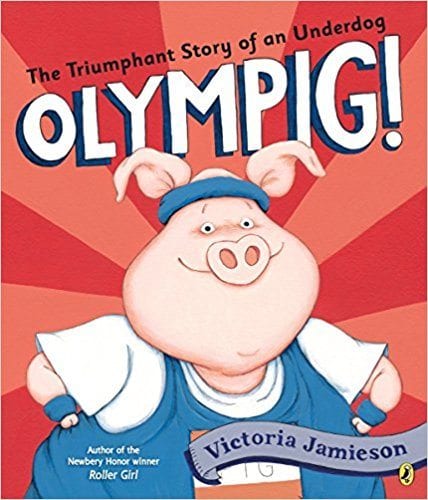 The odds are against Boomer the Pig as he sets out to compete in his first animal Olympics. He doesn't let that stop him from entering every event, though!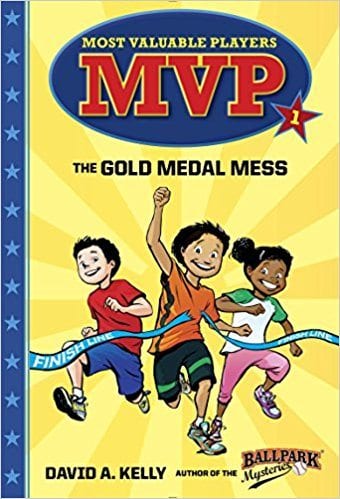 This title is the first in a mystery series about five sports-loving friends. Can they figure out who is trying to sabotage their school's Olympics field day in time to save the fun?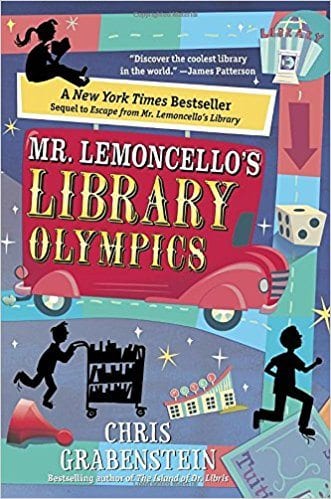 We love this clever series even when the Olympic torch isn't lit, but the upcoming games are a great excuse to highlight it. In this second title, Dewey Decimal decoders trade athletic events for literary ones.
7. Ghost by Jason Reynolds (5–8)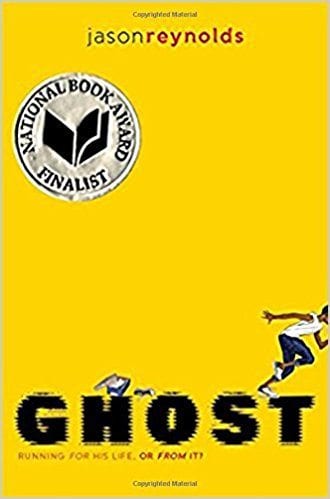 In the first book in the critically acclaimed Track series, four kids compete on a top middle school track team that could head to the Junior Olympics. Also check out the second book, Patina, and the forthcoming third title, Sunny.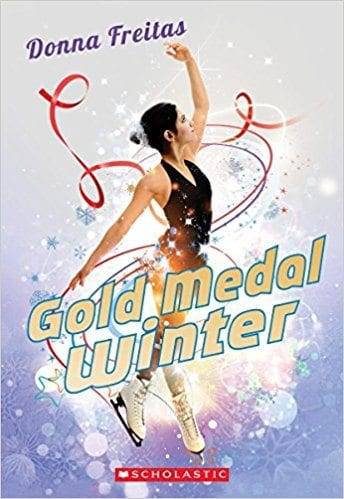 The attention that comes with being an Olympic-hopeful figure skater is a lot for Esperanza Flores to handle. She's also dealing with a tough training schedule, mean-girl drama, and a high-profile love triangle.
9. Tumbling by Caela Carter (6–10)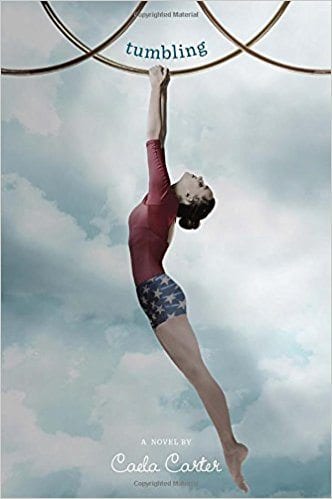 The alternating perspectives of five young gymnasts, each chasing Olympic dreams, give readers a glimpse into the intense world of elite gymnastics.
10. Goldfish by Nat Luurtsema (7–10)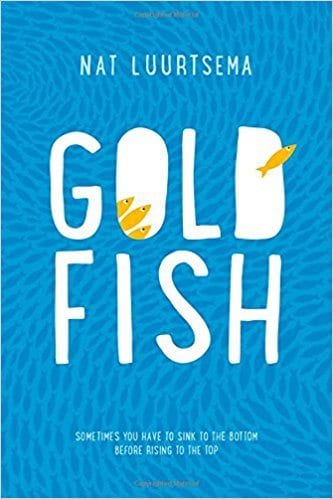 What happens to all those Olympic hopefuls who don't make the cut? When Louise Brown doesn't make the British swim team, she takes her talent in a different direction.
Books for Learning About Olympic History and Events
These nonfiction titles will help your students appreciate the legacy and scope of the Olympic Games.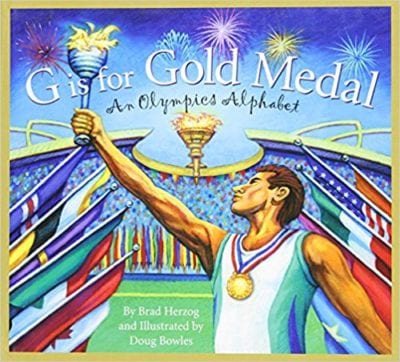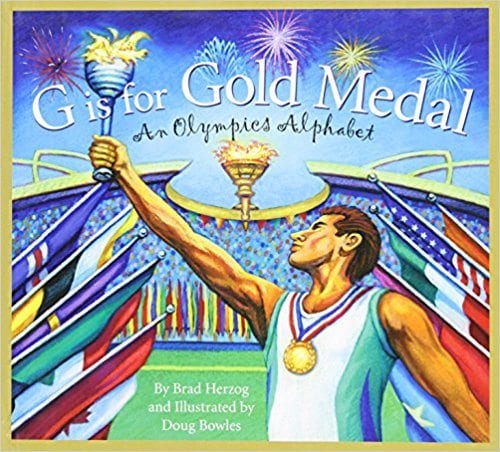 Read the rhyming couplets in this nonfiction alphabet book to younger students or dive into the lengthier information to learn about the history, events, and athletes of the Olympics.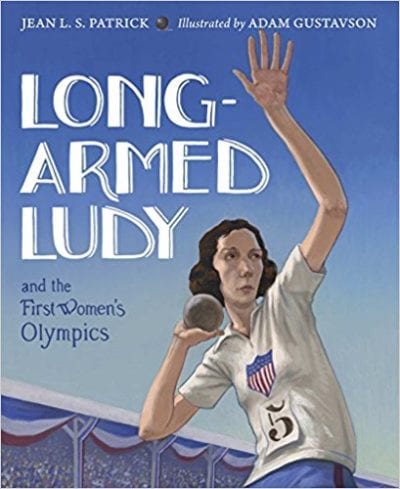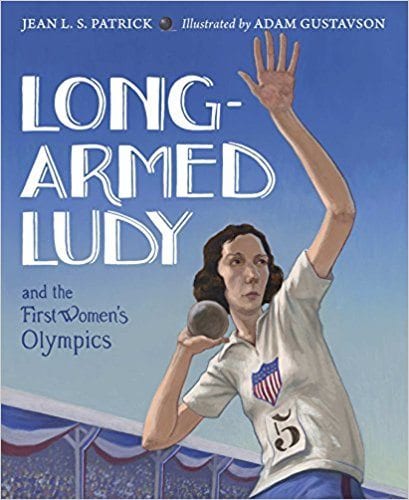 Skinny but strong Lucile "Ludy" Godbold didn't look like a shot-putter, but she managed to shatter records to earn a spot on the first US Women's Olympic team. Her story demonstrates the power of community, too. It took help from her entire college for her be able to go.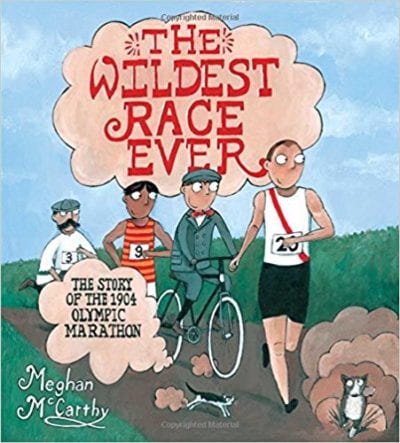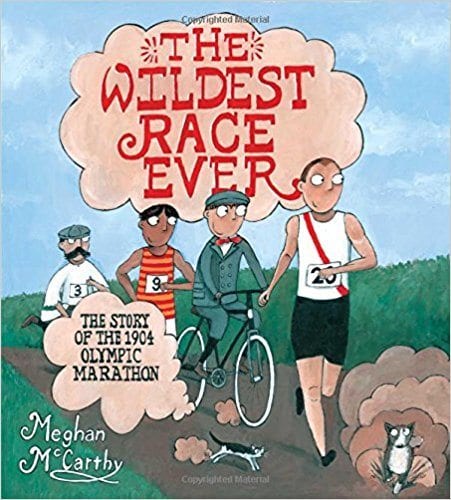 Meghan McCarthy's hallmark illustrations and talent for wacky-but-true storytelling shine in this title about the first Olympic marathon ever held in the United States.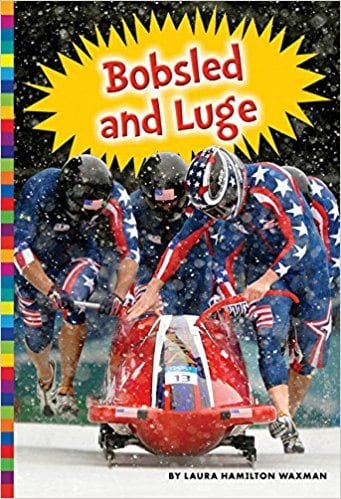 Let your students choose which sport they want to find out more about with titles from this nonfiction series featuring clear-cut informational text and engaging photographs. Topics include: bobsled and luge, ice hockey and curling, snowboarding, and more.
15. Summer Olympic Sports series by Allen Morey and Matt Doedan (2–4)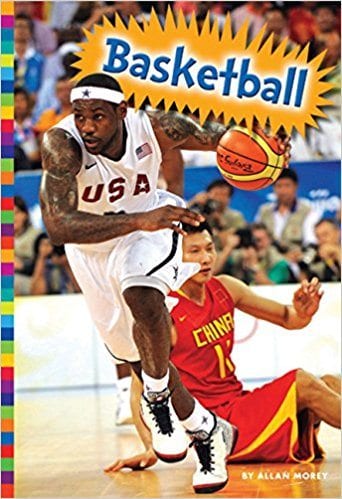 Just like the series listed above, but this one covers summer sports, like basketball, track and field, volleyball, and several others.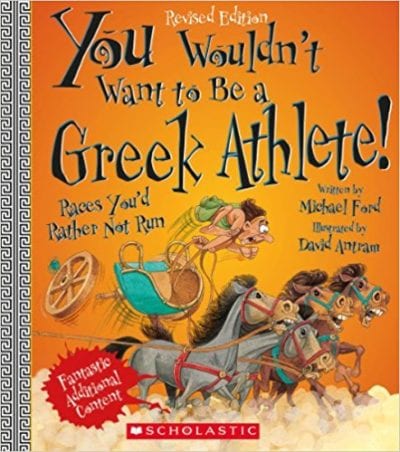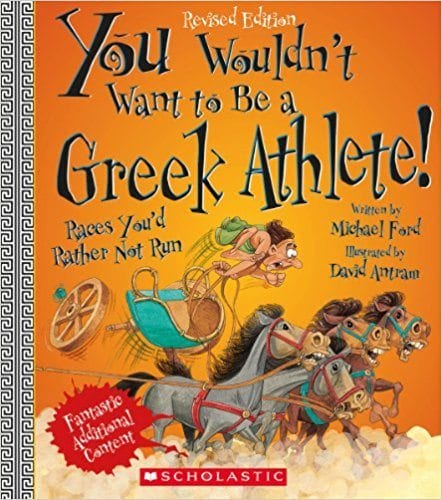 Full disclosure: According to the Olympic installment of this cartoonish series, the first Olympians competed in the nude. Share with kids who appreciate a frank perspective on history.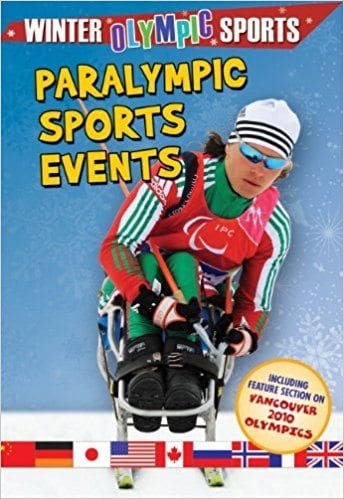 Don't miss the chance to talk about the Paralympic Games with your class, which take place shortly after the traditional Olympics. This guidebook summarizes the winter Paralympic events, with plenty of amazing photos of athletes using adapted equipment and techniques.
This standards-based nonfiction series tackles Winter Olympic sports from multiple perspectives. It features chapters on history, geography, civics, and economics. Speed skating and nordic skiing are a couple of the topics covered.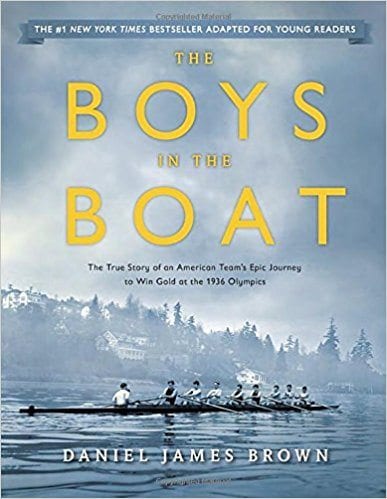 Bring the story of the famous University of Washington crew team that took the gold in Berlin to your middle school students.
Destination: South Korea
Tap into your students' excitement and tie reading to current events with books about the 2018 Winter Olympics and its host country, South Korea.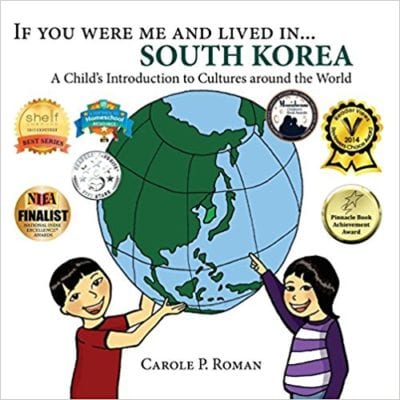 With its kid-friendly details about life in South Korea, this book is a great classroom read-aloud option.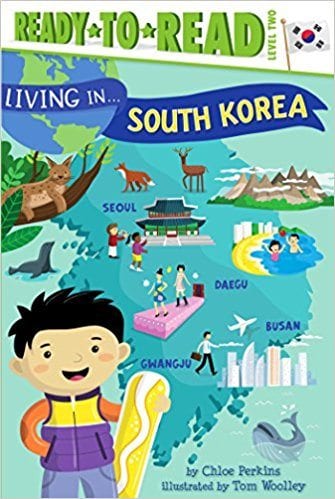 Korean kiddo Min-Jun tells young readers what his life is like in South Korea.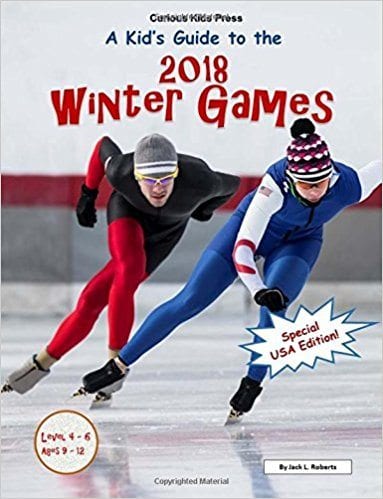 This thorough handbook for serious fans has background information, statistics, a summary of each event, and notes on American athletes to watch.
What are your favorite Olympic books? We'd love to hear about them in our WeAreTeachers Chat group on Facebook. WeAreTeachers Chat is a place to post questions, share a laugh or an idea, and connect with new teacher friends.