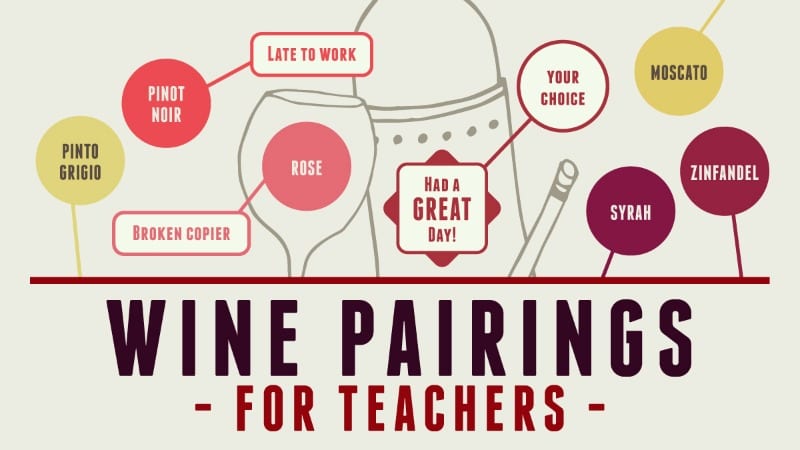 If you've ever googled "wine pairings," then you know the results can be a bit overwhelming and even confusing. However, we've found a way to make the selection process much easier. Through serious consideration that included zero scientific basis, we came up with this lovely poster detailing the best wine for teachers.
Use it to figure out what type of wine you should drink based on what kind of day you had in the classroom.
Did you not get a bathroom break? Go for chardonnay!
Are you dealing with glitter today? Malbec all the way!
We hope you enjoy our completely fun and light-hearted approach to choosing wine. Please drink responsibly. And for those of you who don't drink wine, don't worry. We'll be working on a chocolate chart very soon!
Download the poster here so you can hang it in the teachers' lounge!