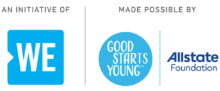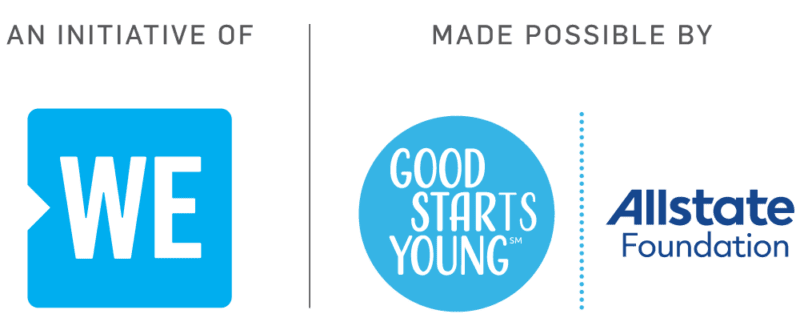 Together, the Allstate Foundation and WE empower the world. The Allstate Foundation believes that when young people are empowered with the knowledge, skills and resources to be leaders, they can change our world for the better. That's why they teamed up with WE to bring the WE Volunteer Now service curriculum to the classroom.
More
The students at Wadsworth Elementary Academy on the South Side of Chicago were struggling to have access to healthy meals. They also had a schoolyard that wasn't being fully utilized. That's when the idea surfaced to create a space for a garden where students could grow their own food. "In our community, we don't have local markets for fruits and veggies," said eighth grader Martrell Stevens. "We wanted a place to grow them ourselves and teach the community to prepare healthy foods." So, they did! As part of the WE Schools program, the students designed a garden and learned how to tend it.
Across the country at Carmel High School in California, a group of 12 students, members of the WE Schools Club, met the night before Valentine's Day to post 900 heart-shaped pieces of paper—one for every student in their school—all over the classrooms. Each paper had a personal note written on it. So, the next morning when students arrived, they knew one heart belonged to them. Because Carmel is a small school, the students wanted a way to show that they could still spread positivity and lift one another up—even if it was just with colored paper and scissors. "It didn't cost anything, but it gave us such value," said Leigh Cambra, a health teacher and WE Schools Club leader.
These campaigns are just two examples of how schools benefit from being part of the WE Schools program—a free, fun way for students to make a difference in their neighborhood and the world through volunteering, fundraising, and raising awareness around causes that matter. The best part? WE gives teachers the tools you need to get started on the volunteer activities that will get your students excited about addressing pressing issues. First, sign up to become a WE School, in which you and your students commit to supporting one local and one global cause. The program will help you select causes, sign up for volunteering activities, and give you instant access to tons of online resources. Read on for a total breakdown of the WE Schools program and seven reasons why teachers love it.
1. You'll inspire your students to make a real difference.
When you join the WE movement, you're giving your students a chance to make a difference in their neighborhood and the world. Together you'll find something you are passionate about and can work towards as a group—like using social media to spread positivity and put an end to negative actions or empowering women in Kenya who earn money to send their children to school by selling handmade Rafiki bracelets.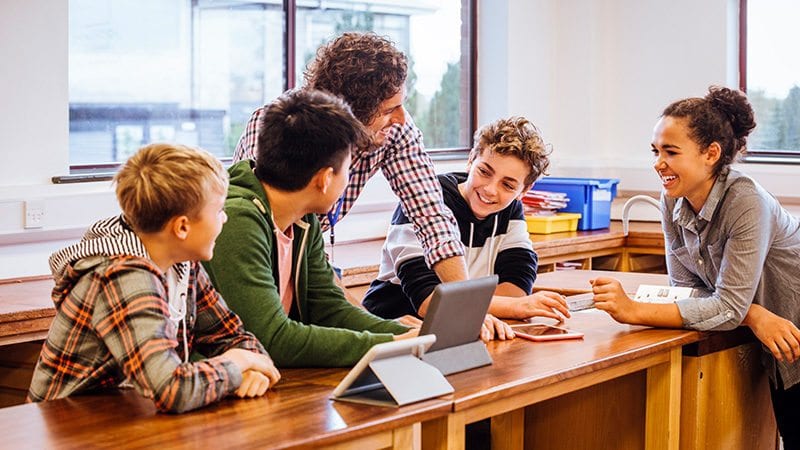 2. You'll fit it into your curriculum—easily.
You signed up, and took the first step. Now, you can use the WE Schools Kit to figure out which action or campaign your students want to work on throughout the year. The kit is packed with ideas for teachers and students to brainstorm ideas and set goals. Plus, there are lessons for all grade levels that easily align with your current curriculum.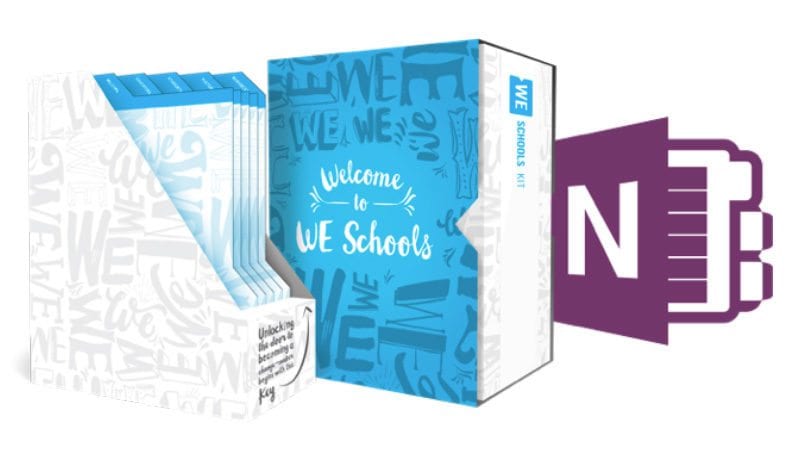 3. You'll earn your way to WE Day!
So, you've found the project you want to work on. Great! Once you've finished your good deed and reported your results, you'll get a chance to earn your way to WE Day. It's a stadium-sized event (there are 6 held annually in select cities across the country!) that brings together amazing speakers and performers. And YOU and YOUR students could be honored, or students can tune in and watch them live! Just see for yourself:
4. You'll be a part of something HUGE.
Last year, 4,200 schools across the United States signed up and participated in WE Schools. That's 1.3 million students! Plus, over 3.1 million viewers watch the WE Day Special on CBS this past August.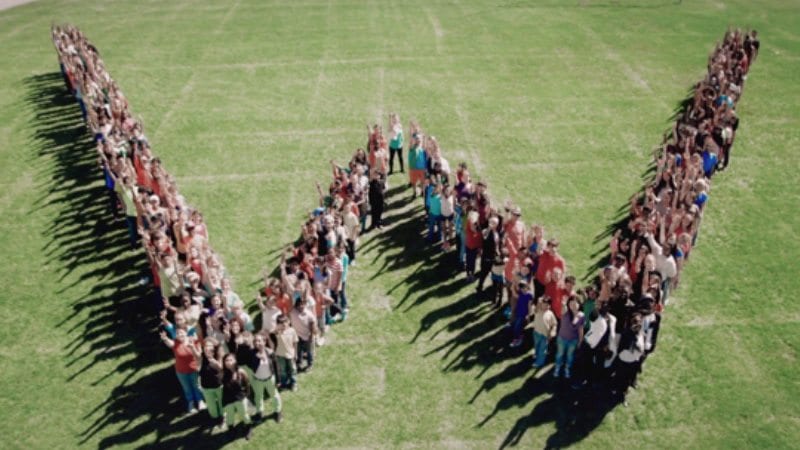 5. You'll snag your chance to receive a $250 grant.
Once you're a WE School, you can participate in WE Volunteer Now, a campaign, made possible by The Allstate Foundation, that encourages youth to rally together and volunteer. You'll get even more how-to guides, posters, infographics, and lesson packages to use in your classroom. Plus, 500 schools will receive a $250 grant to put toward their project. It's simple: Sign up here.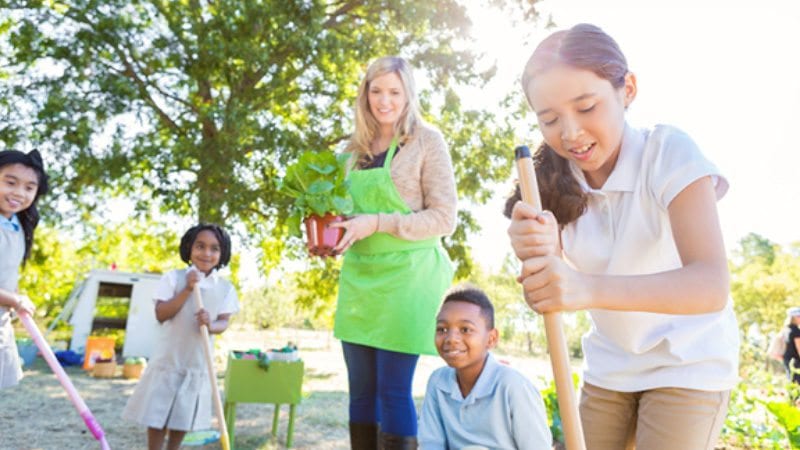 6. You'll help your students earn service learning hours and AP credits.
High, middle, and even elementary schools are requiring students to log the time they've spent on service learning and volunteering. The WE Schools framework gives your students more options to gain volunteering time in ways integrated with your lessons. Plus, the AP® with WE Service Course allows AP teachers the opportunity to incorporate service learning into their existing AP courses. History teacher Brandon Taylor says, "I believe that service learning is the natural next step for our 21st century classrooms."
AP® with WE Service is available for Computer Science A, Human Geography, Environmental Science, Spanish Language and Culture, European History and Art: 2D Design.
"In Human Geography, you learn about the earth and how humans interact with the earth, which is good but very one-dimensional. It's really something you need to go outside and experience, and I think AP® with WE Service would really help with that experience component," says Amaya Allen, AP human geography student.
If you have a classroom filled with hands-on learners, this is a great way to approach your curriculum.
7. You'll instill a love of volunteerism in your students (that they'll have forever).
In this hectic world of achievements and grades, it is tough for students (and their parents) to make the time for giving back. WE Schools and the WE Volunteer Now campaign show us all how accessible volunteering can be! Check out some of these local campaigns, like reducing cyberbullying, being an advocate for literacy and combatting hunger.
What are you waiting for? It's free to sign up.